This past year I've had some really big weddings. There have been some where every seat was taken and the dance floor was packed all night. These weddings are usually very extravagant, last for hours, and cost a lot of money. Occasionally, though, I get to do something a bit different like for Keith and Marie's Intimate Wedding at St. Catherine's at Bell Gable.
Intimate Wedding at St. Catherine's at Bell Gable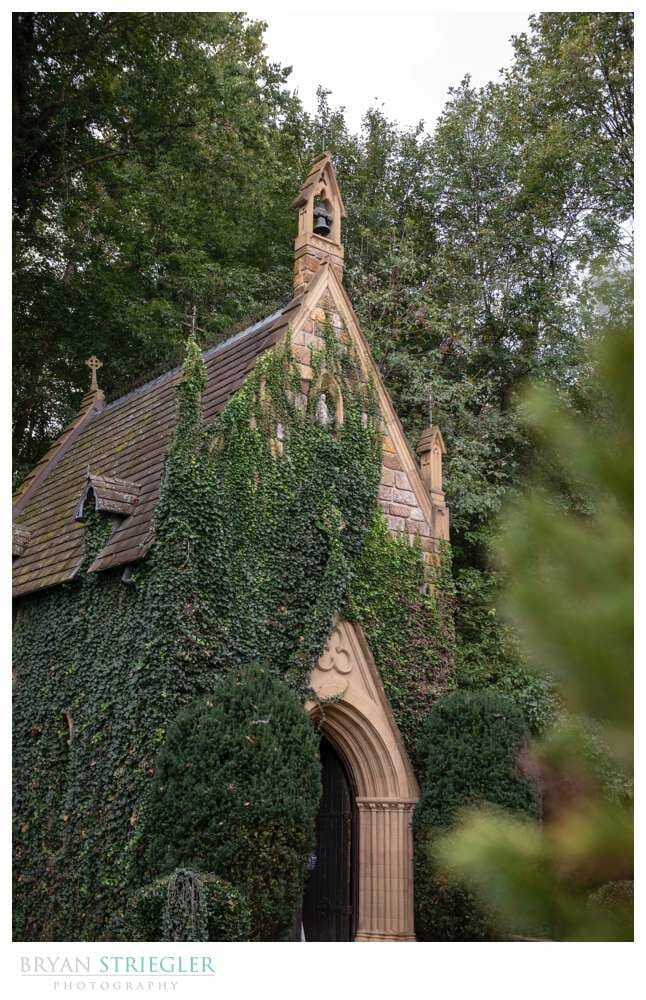 Keith and Marie weren't looking to have a gigantic wedding. They invited their close family and friends and did have some food and cake, but this was a short wedding. I think I was there about two hours. The focus was more on what really matters and that was them getting married.
Everything took place at St. Catherine's at Bell Gable, and it was wonderful. St. Catherine's has several options, but it is usually for smaller, quicker weddings. It's the perfect place for an elopement or people that don't want all the fuss, but it is also extremely beautiful and can work for bigger weddings.
The ceremony was inside the stone chapel, and then the reception was down near the creek. The ceremony was maybe 30 minutes, so the majority of the time was left for chatting and eating. I did get a chance to do a few portraits with Keith and Marie. My favorite was of them sitting on a bench with the chapel in the background. It was a bit difficult to pull off. They were in the shade, so I needed to use a flash on them, but there was a hill right in front of them. Eventually, I was able to move things around to get the flash to stay.
Keith and Marie was so easy to work with through the whole process. Like I said earlier, their focus seemed to be more on their marriage than all the other things. They just smiled and went along with it all, and that was really nice.
I don't do a lot of short, intimate weddings, but it was a nice change. I still got to know the couple and I had enough time to capture some fun photos. Keith and Marie proved that your wedding doesn't have to be huge to be a big success.