I think we are on the 3rd week of the quarantine, and I'm really getting antsy. The weather is getting nice, but I can't go out and do photos! Very frustrating. The good news is that being stuck inside I can catch up on a lot of things. For example, today I'm sharing Alexis and Dustin's Motorcycle Engagement Photos. This was the last session I did before the country got shut down, and what a way to go out. This shoot was amazing!
Alexis and Dustin's Motorcycle Engagement Photos
Alexis and Dustin live in Joplin and were nice enough to drive down for the engagement session. They got really lucky as well. It was one of those random warm days in March that was surrounded by cold and wet days. It was perfect though!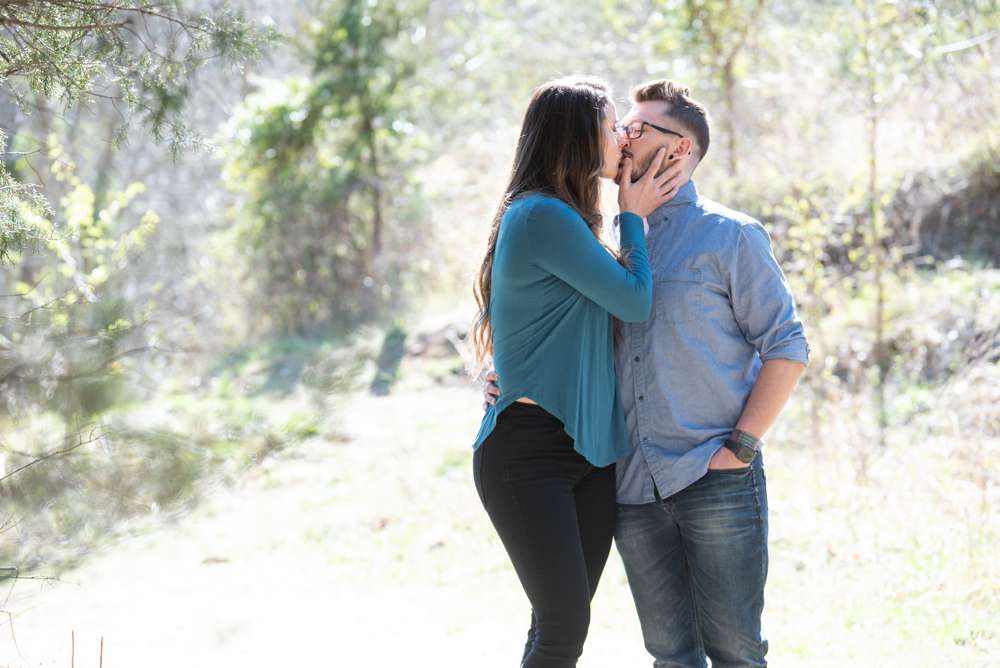 We started off the session at Lake Atlanta park up in Rogers. I knew I wanted to end up at downtown Rogers, so I had to find a place that was close by that had some nature. Lake Atlanta Park was perfect! We walked around for about 45 minutes and were able to find at least 4 different backdrops.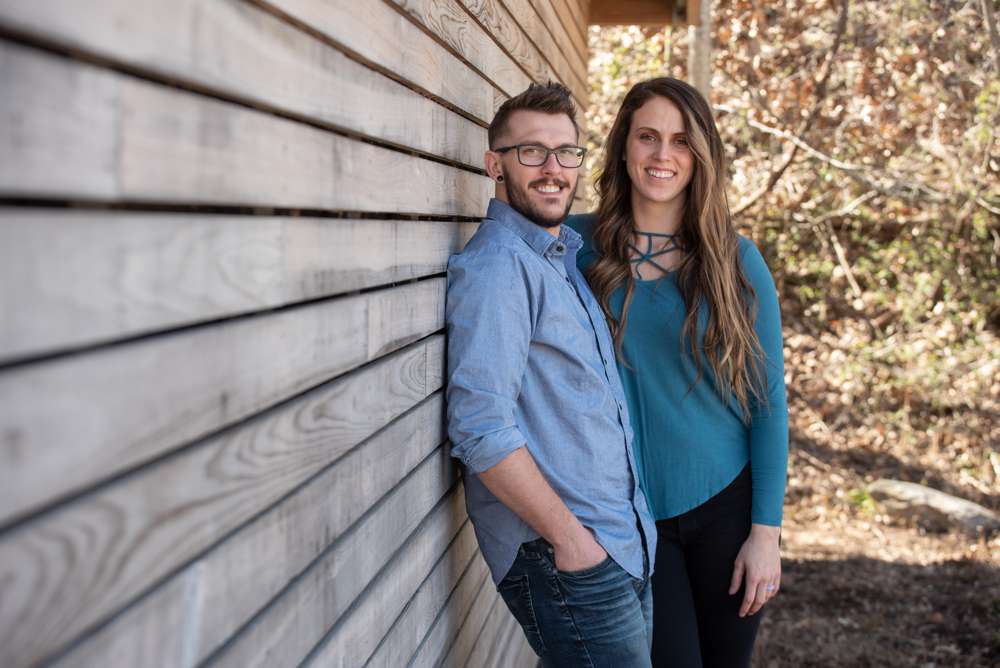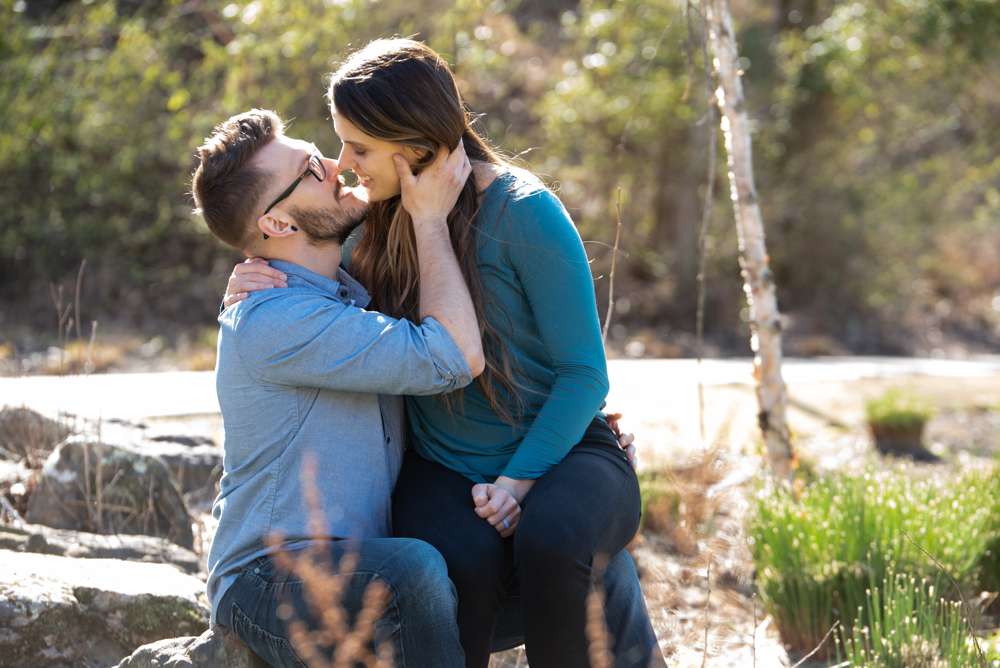 My favorite part of engagement shoots is learning about the couple. I already knew a little about Alexis and Dustin, but I was able to really get a feel for them. They are both easy-going people, but also very adventurous. They both love motorcycles, and that's actually how they met. We had to do something fun and interesting with that.
We headed to an alley back in town to play around with the motorcycle. I knew I wanted something a bit dark and moody and edgy, so I thought the alley would be perfect. It also kept us away from traffic, so that was a bonus. The first shots were posed, but after that, they decided to go for a spin. We had some people come out and start watching us, so it was cut short, but we got a few cool shots of them riding before we had to stop.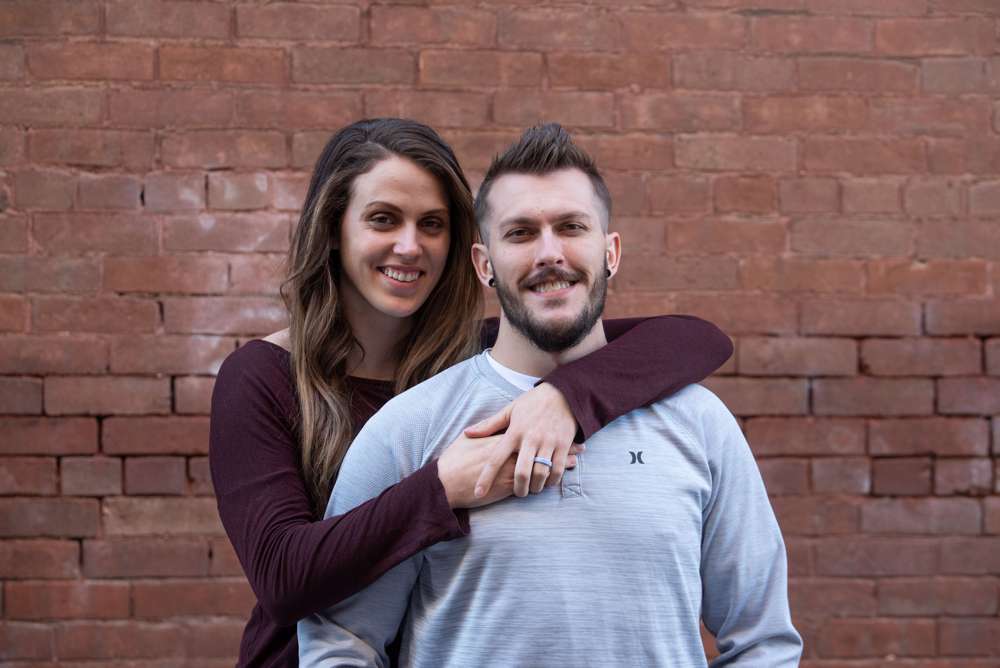 I'm so glad we got to do this shoot before the virus shut everything down. Alexis is enlisted in the Navy, so she actually had to leave a few days after the shoot. If things had gotten postponed, we would still be waiting, and who knows how long it will be.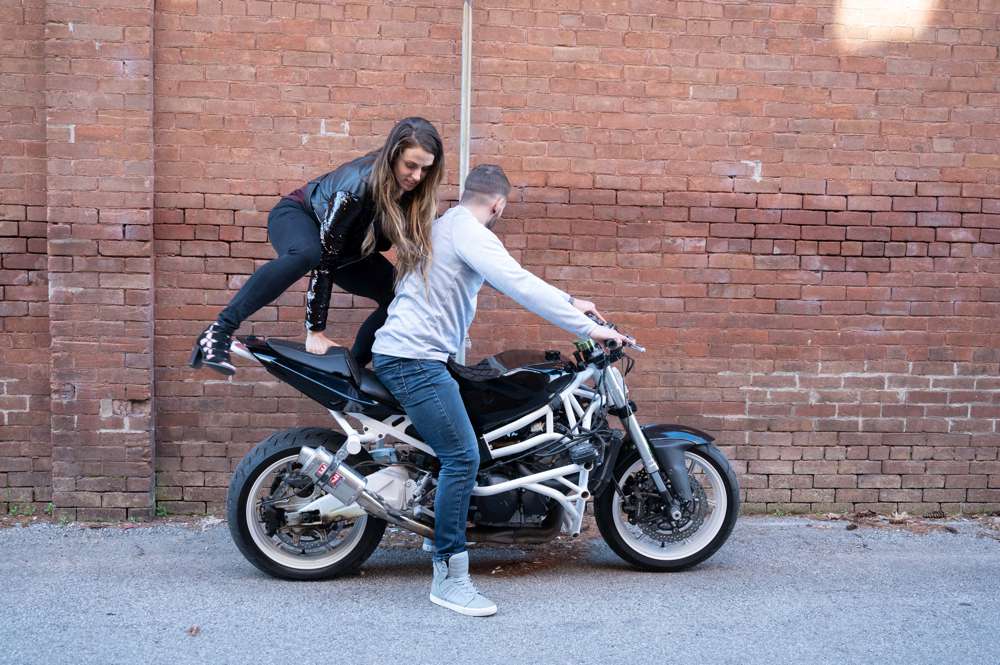 These motorcycle engagement photos were a blast, and I got to meet two awesome people. It makes me sad that I can't be out doing more engagement sessions like this right now, but at least I can look at these photos and remember the fun I had.