Music is a huge part of any wedding ceremony and getting it right is of utmost importance. With music, it's more than just the procession music and the song for the first dance. Think of it like this: your wedding music is the soundtrack for your beautiful wedding movie. The music you play at your wedding might be the thing that lingers in people's minds for years to come. Yeah I know, it seems like a whole lot of pressure. But trust me, if you get it right, you'll always be grateful you made the right choice. Now many of you might wonder, how exactly do I make the right music choices for my big day? Well, that's why we've made this post just for you: music options for your wedding day. 
Music Options For Your Wedding Day
Live Band or DJ?
Making the decision between a live band and a DJ is one that require you to take a lot of things into consideration. A live band can have more energy and interaction. Think about how much fun a concert can be. There's just something special about having someone perform. If you're looking for that kind of atmosphere, that might be what you want.
A DJ, on the other hand, provides you with a lot more variety, and certain DJs can make it a lot of fun. They have access to thousands of songs and don't need to have the instruments or practice playing the songs. A DJ can also help with making announcements and controlling the flow of the reception. So at the end, your choice will depend on the kind of wedding you're having and how you want your wedding to make you feel.
Also, getting live musicians is generally more expensive than simply hiring a DJ. However, there are several ways to work around that. Instead of hiring an entire band, or an orchestra, or a string quartet, you can hire a single musician. So you have just one person playing the piano and maybe singing, believe me, it will be just as beautiful. Also, if it's only for the wedding ceremony, that will be cheaper than keeping them there for the entire reception.
If you make the decision to go with a DJ, then you will probably have to be a lot more involved. You know, give him suggestions on what songs you'll like to play at certain parts of the ceremony. That way, you save money but you still get to have beautiful music on your big day.
Religious Wedding or Not?
Your religious beliefs can also affect the music options for your wedding day. If you're having a religious wedding ceremony, you know there are certain songs that may not exactly be acceptable. You have to work with your wedding musicians or DJ to ensure that they are well aware of what is expected of them. You may even have to consult with the clergyman or the wedding ministers to find out if they have certain reservations about some kinds of music. On the other hand, if your wedding ceremony is not religious, then you can play whatever you want!
Different Music for the Wedding Ceremony and the Reception?
This is another big question a lot of couple ask. The answer is: it's all up to you. If you feel like the wedding musicians can provide you with the kind of music you want for your wedding ceremony and reception, then why not? It may even save you the extra cost of getting different musicians. However, if you want different atmospheres for both events, say mellow music for the ceremony and bigger upbeat music for the reception, then you can get live musicians and a DJ respectively.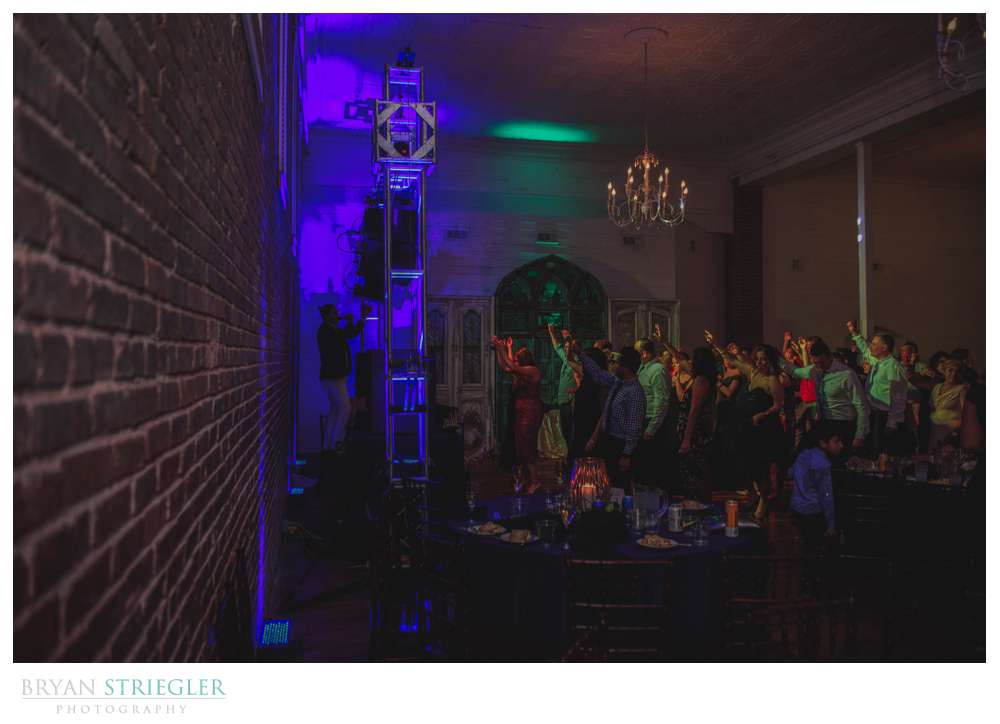 If you have musical preferences, you may want to discuss with the musicians so that everyone is on the same page on your big day. At the end of the day, whatever you decide, make sure you've put enough thought into your music options for your wedding day because as we all know, music makes the world go round.