Sometimes when you meet someone for the first time, things just click. You can instantly feel comfortable and find yourself talking about all types of things. Next thing you know, you're laughing and you've made a close friend after like 5 minutes. When I received an email from Gwyn, I was blown away! She was witty, interesting, and I could tell had a bit of a dry sense of humor.  What really got me was the photos she sent. They were making this really fake, over the top cheesy faces and holding these mugs with their pictures on it. Perfect! I was so pumped when they made the trip from Tulsa and we did an engagement session! I knew for them we'd have to do something special, so it was a bit of a nontraditional engagement session.
Nontraditional Engagement Session: Gwyn and Matt engagement
Our first stop was a trail in west Fayetteville that I've used before. It's got a lot of trees and a few different options. Their personalities definitely came out as soon as we started shooting. It's really hard to explain. It's kind of this confidence but goofy and not caring what others think. I loved it! We started down by the water, hid in some trees, walked the trail, and then found a spot near a field. We accomplished all of that without me getting crushed by any cyclist flying by!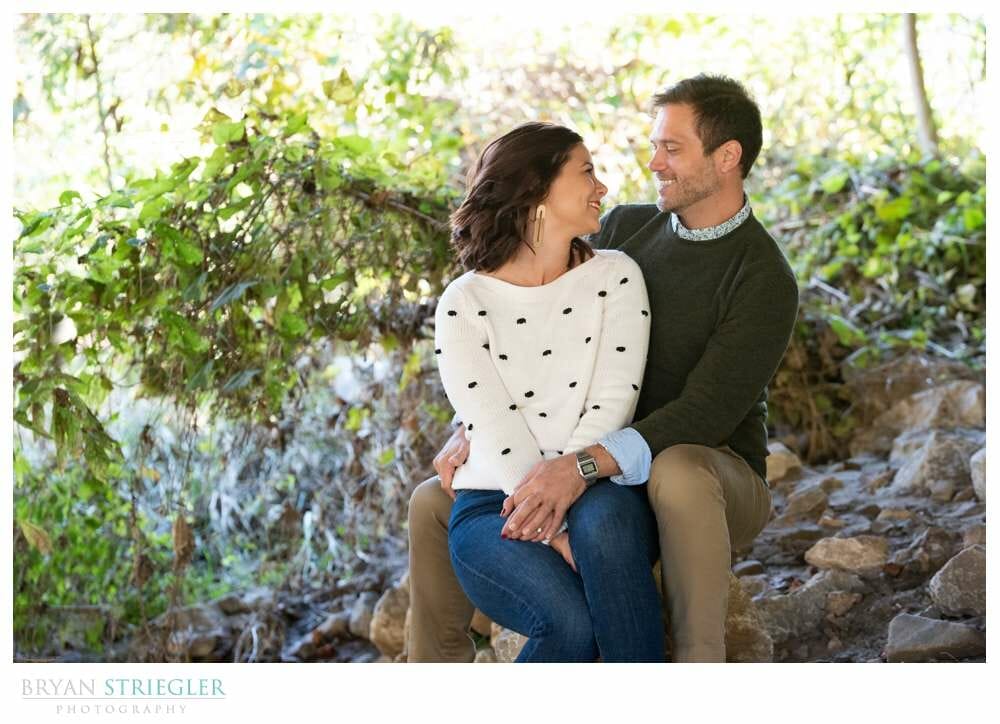 The next stop was an interesting one. They wanted something more casual, so we went and got Mexican food and sat outside at Mojitos! I happen to be friends with the owner, so all it took was a phone call and we were free to do what we wanted. The two ordered margaritas and just hung out and enjoyed each other. I was a bit limited by the light and the parking lot, but we still got some fun shots of the two of them.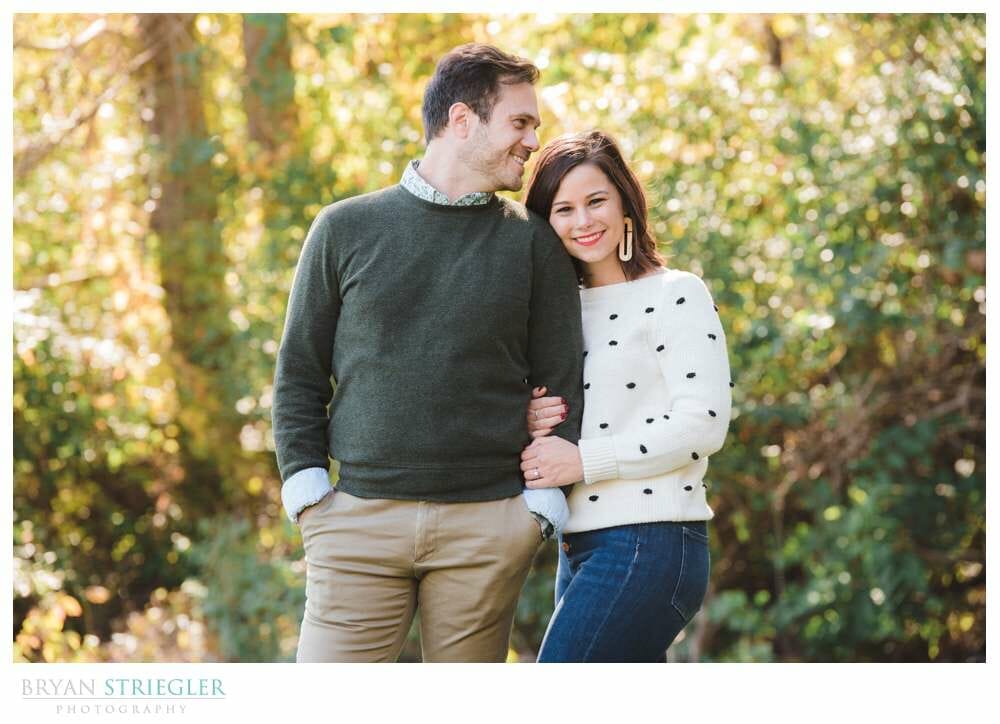 I laughed so much with Gywn and Matt, and I hope they enjoyed it just as much. It's always nice to find people that you can really connect with. It makes everything so much easier. I hope every engaged couple gets to have that kind of experience!