Wouldn't life be nice if things went exactly the way we wanted it? I'm not sure what the biggest fear a bride has about her wedding day, but I'm sure rain is up there. Unfortunately, Rachel and Micah did have a stroke of bad luck because it was pouring rain on their wedding day, but you know what, they made the best of it, and it was still a beautiful rainy wedding.
Rainy Wedding: Rachel & Micah
Most of the time, I'm taking photos from anywhere 6-8 hours, but occasionally, I do shorter, smaller weddings. Not everyone is planning something huge, so it's nice to do these every once in a while. For Rachel's wedding, I was there for 2 hours, so it really was just the ceremony and then some portraits.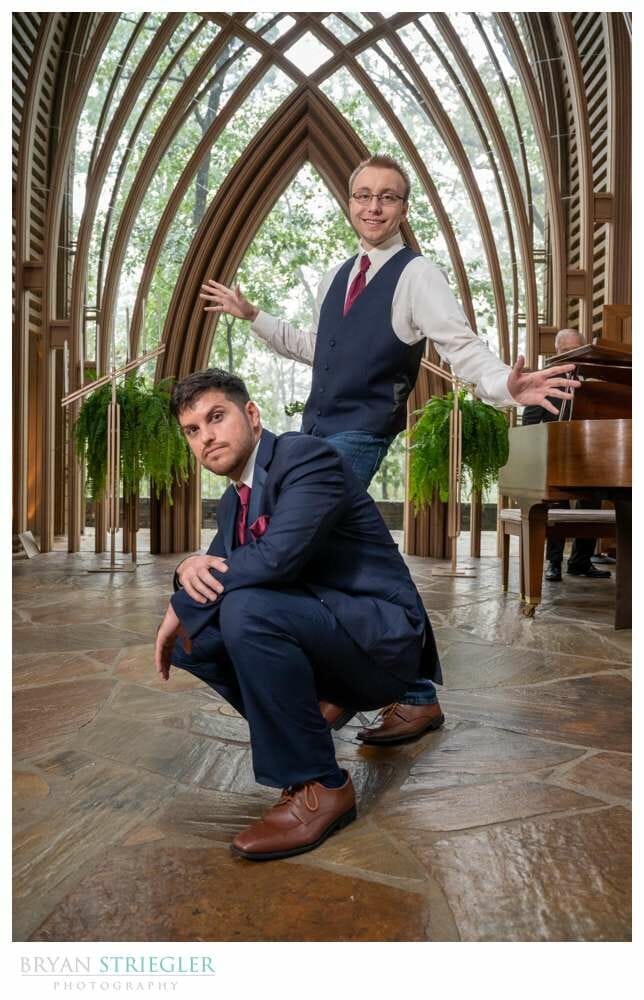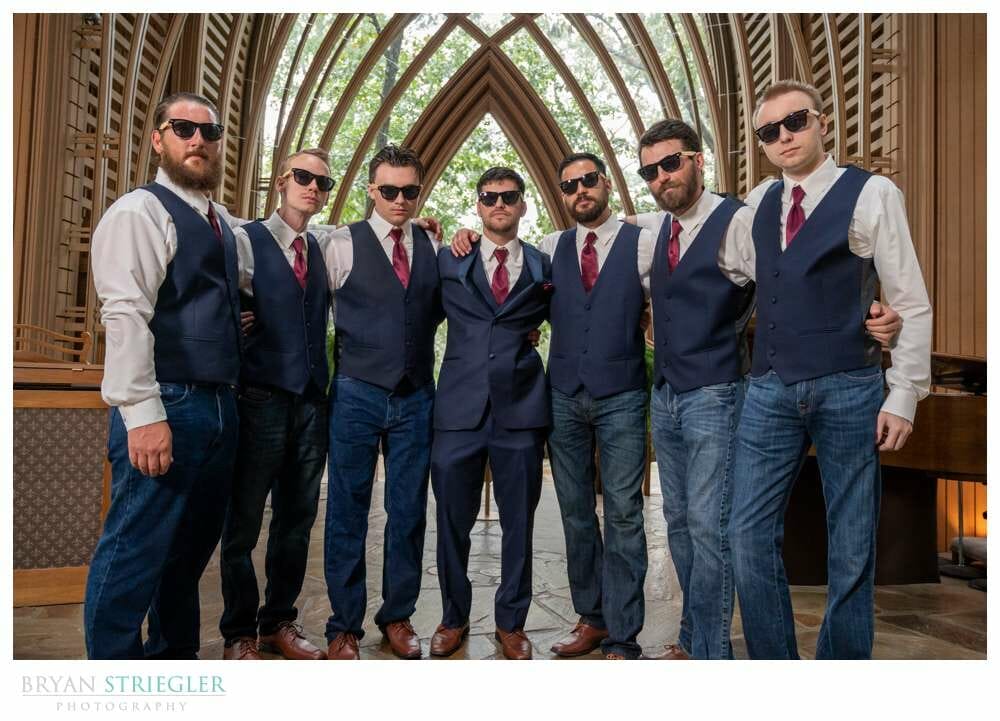 I had never met Rachel or Micah, so that really made things interesting. It was like a big surprise! Well, they both are really fun and interesting people. I hung out with Micah and his guys before the ceremony, and we goofed off and did some fun photos. They all had glasses (except the one that forgot), and we also did a goofy shot with each groomsman. It's always interesting to see what they will come up with.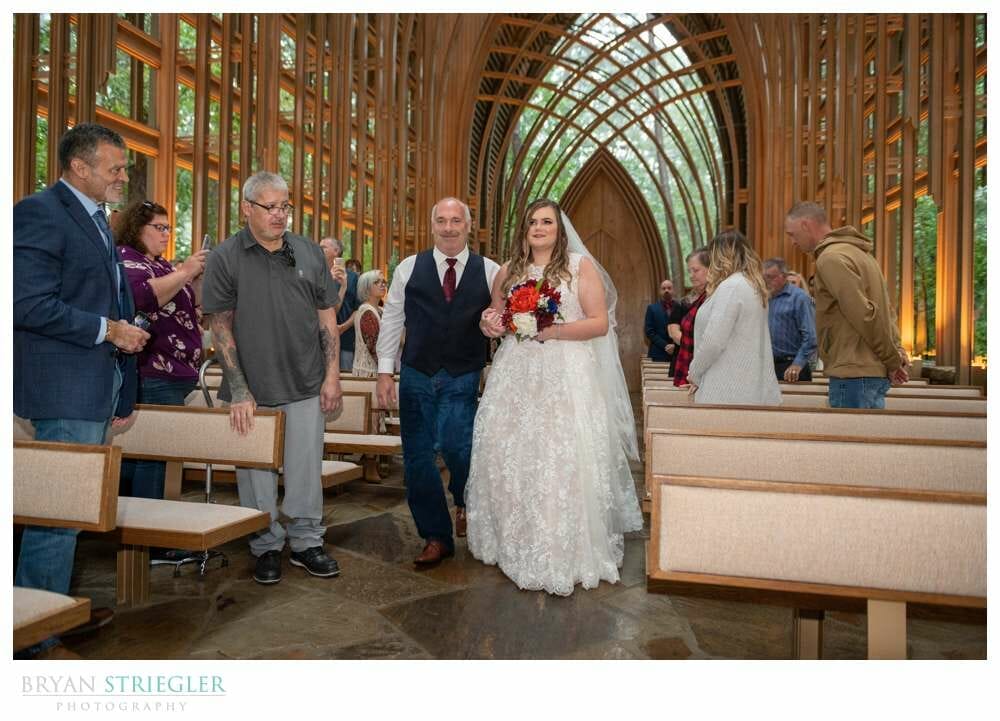 The rain was unpleasant, but life still went on. The groomsmen were nice enough to escort the bridesmaids with umbrellas, so they didn't get wet, and the wedding was at Mildred B. Cooper Chapel, so everyone was inside. One thing I really love about the ceremony was his face when he saw her. I love those moments. Another fun thing was this one boy was all over the place. It was fun seeing the parents trying to contain him.
With all the rain, we had to do most of the photos inside, but we did sneak outside for a few shots. Mildred B. Cooper has a bit of a covering, so we did a few shots there. I also got one cute shot of them leaving under an umbrella.
Rain isn't what any bride wants, but that doesn't mean the wedding is ruined. I've been to several weddings with rain, and in the end, they still had a good time and got married. If you are worried about a rainy wedding, check out this video that has some really helpful tips.