Does anyone else dread answering the phone? It seems like half the time my phone rings it's a machine or someone trying to sell me something. It's gotten to the point where I answer the phone with kind of a negative tone. Well, one day I answered it, and it was a real person, and he was excited that I answered the phone. He had a lot of energy and we talked for a while about his wedding.  Eventually, I met with Ethan and Misty, and I ended up photographing their Rockford Grange wedding in Washburn, Missouri.
Rockford Grange wedding: Ethan and Misty Wedding
This was my first Rockford Grange wedding, and it is a wonderful venue. It has an extremely large amount of land, so there are plenty of opportunities for photos. It was really hot that day, so we didn't explore that much; we mainly stayed inside. One of the really cool things about Rockford Grange is they have animals roaming around everything.
The ceremony is amazing as well. The ceremony site is a giant open room, which is great. I love open spaces. It makes it easier on me and the guests. There are also several rooms upstairs for the bride and others to get ready. Ethan actually used a completely different house on the property, so he could do his own thing over there without having to worry about seeing Misty.
The Wedding Couple
The energy I felt when I talked with Ethan on the phone didn't really compare to how big his personality is in real life. This guy is just full of smiles and laughs and always doing something interesting. He's a bit of a cowboy, so he was sporting a cowboy hat the whole time.
This was a pretty interesting contrast to Misty. She seemed on the other side of the spectrum. She's much calmer and didn't really seem that country. They were pretty different, but I think that's perfect because they work so well together. I think we all need that opposite person to keep us in check.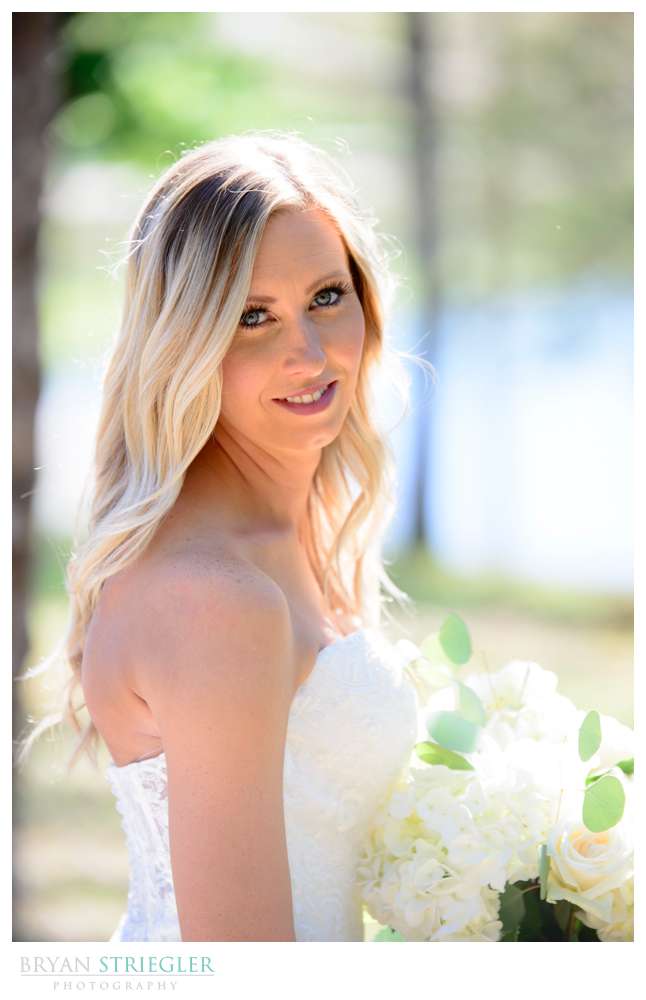 The Wedding Experience
Speaking of seeing Misty, my favorite moment of the day was Misty walking down the aisle. I was warned ahead of time that Ethan would get emotion, and he sure did. I loved it. It's so nice to see a guy show his emotion and show how happy he is. Too often, guys try to hide it. Not Ethan!
The rest of the night was wonderful. There was lots of dancing, and Ethan and his best man even did a special dance inspired by the movie 8 Seconds. It was basically a dance-off between the two of them with lots of kicking and some big jumps. We also got to play with sparklers, so that's always fun.
I don't always like answering my phone, but I'm really glad I did this time. If I hadn't, I never would have met Ethan and Misty or been part of their Rockford Grange wedding. They are an amazingly fun couple, and this was a beautiful and unique wedding. Enjoy the photos!