It's December, and that means it's time to rest a bit and get caught up on all the stuff from the past few months. Today, I get the pleasure of sharing Haley and Nolan's Sassafras Springs Vineyard wedding. You might remember Haley and Nolan from their engagement session from way back. These two had a great wedding, and I had the best time!
Haley and Nolan's Sassafras Springs Vineyard wedding
Early in the day, I got to do several photos that Haley came up with that I thought were really special. The first was dedicated to the grandparents. They had passed and she wanted to do something to make them part of it. We set up two portraits of them and had Haley's dress hanging up in the background. It was a neat way to connect all of them together.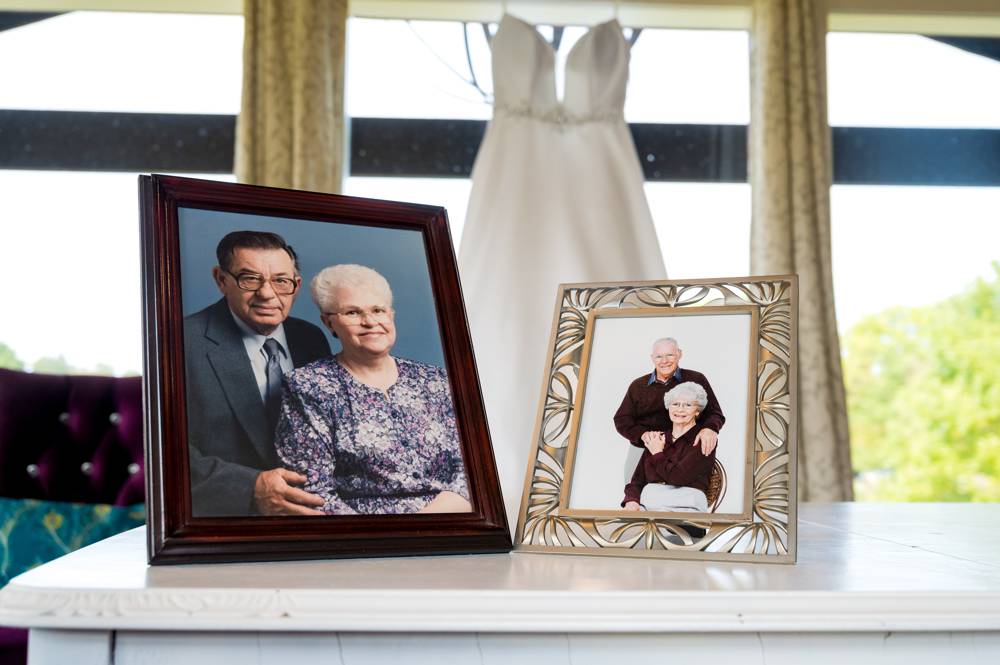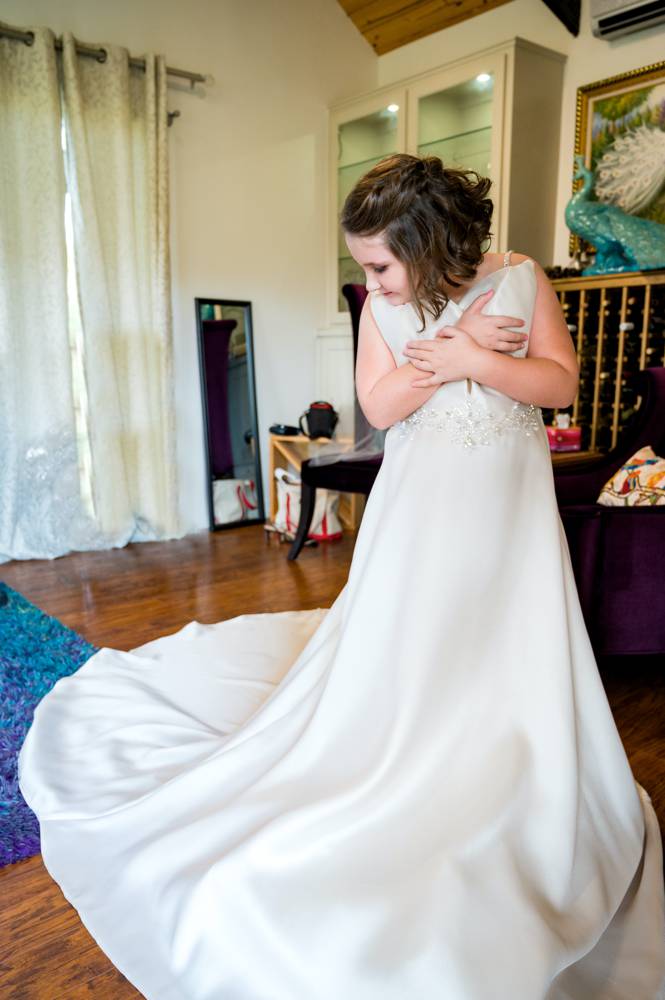 The other photo was a first for me as well. Nolan's daughter was one of the bridesmaids, so she was with the girls getting ready. Before it was time to get Haley into the dress, we had Nolan's daughter put it on. She's only 6, so it was huge on her, but it was cute.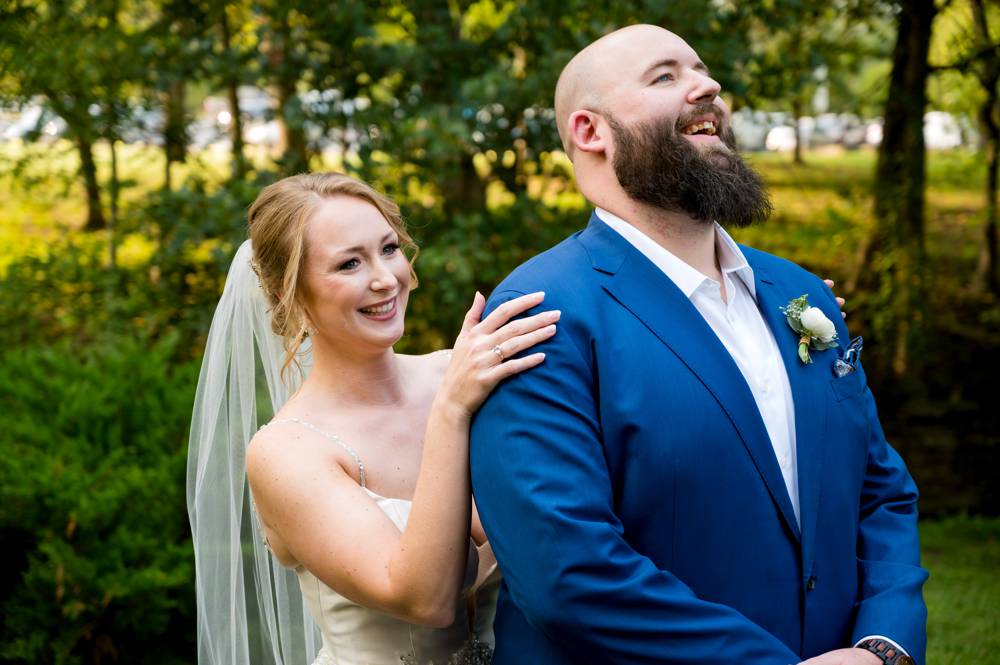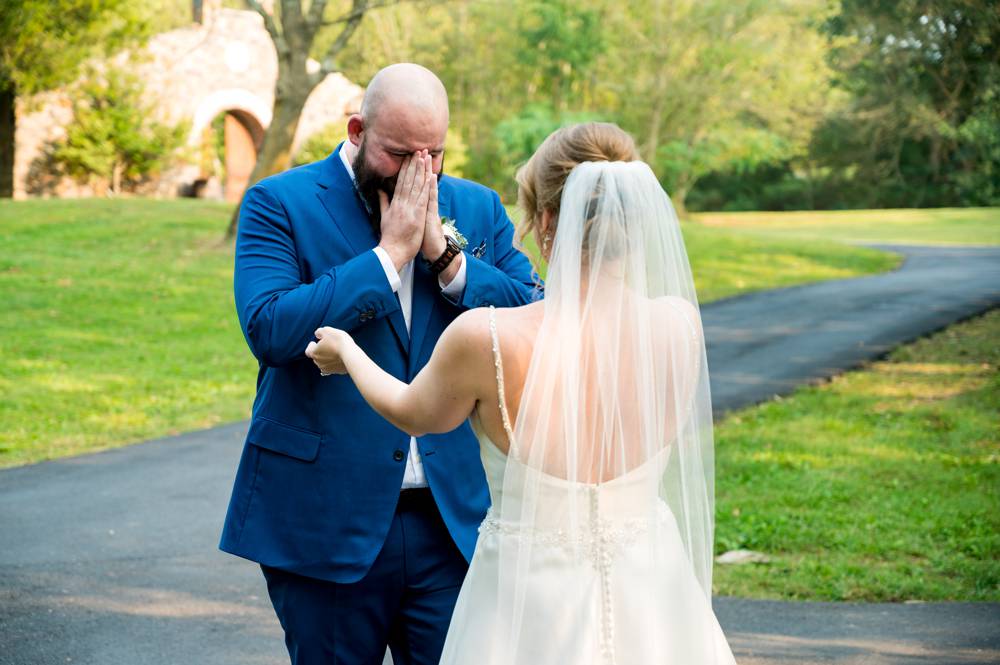 Nolan is a big, tough guy as you can tell. He was an all-star football player. His reaction, though, during the first look was priceless. When he turned around and saw her, he let it all out. I love seeing those moments. The great thing about doing a first look is that I can really focus on that moment. When a bride is walking down the aisle, I can only focus on the groom's reaction for a second or two because I have to get her walking.
Wedding Party with Personality
Haley and Nolan had quite the wedding party. Both sides had a lot of personality. At one point, with the girls, I told them to all start talking. It was so funny, they all turned and no one was talking to Haley and she had this sad/disappointed look on her face. It sounds really mean when I say it that way, but it only lasted a second before they all started talking.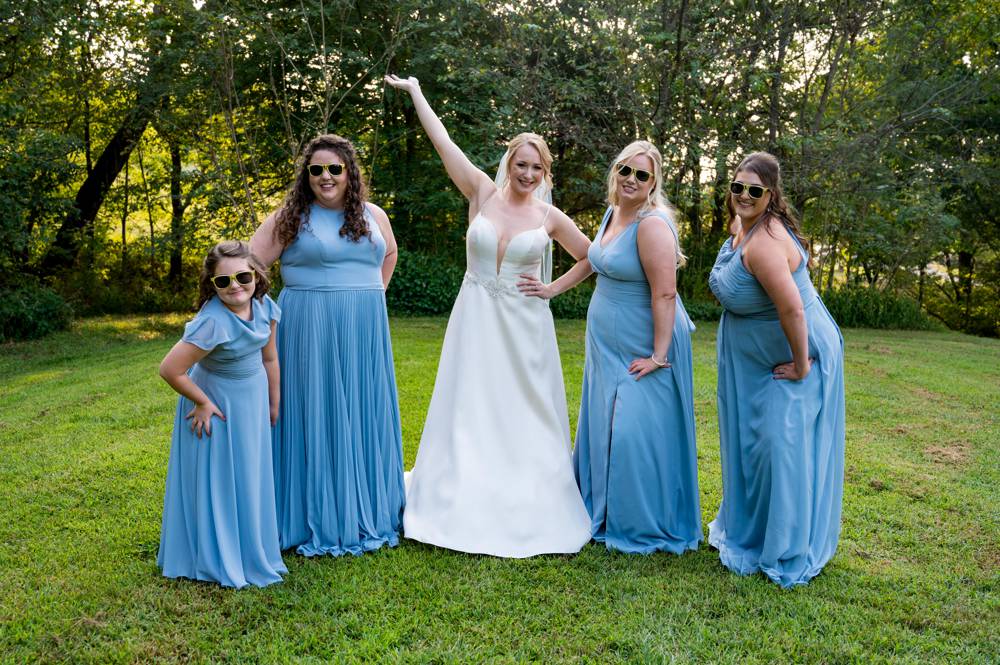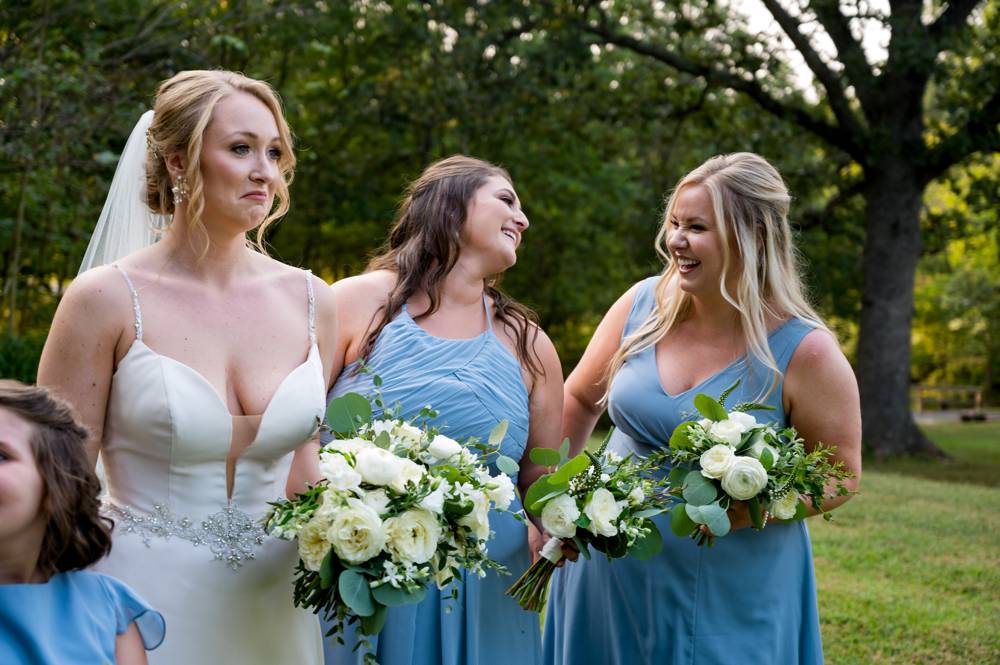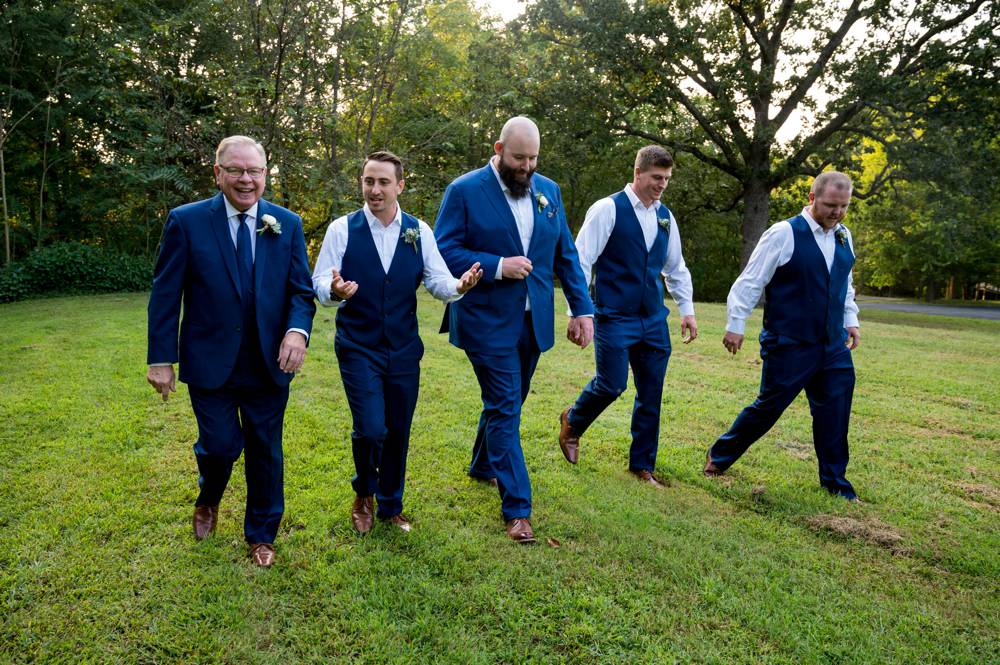 The guys were a good bunch as well. I really enjoyed the best man's speech. He had a great story about the two of them going out on a football trip. The best man got a killer cramp, and Nolan ended up having to massage both of his legs while in the back of a truck. Again, these are two big guys, so the thought of this happening is quite amusing.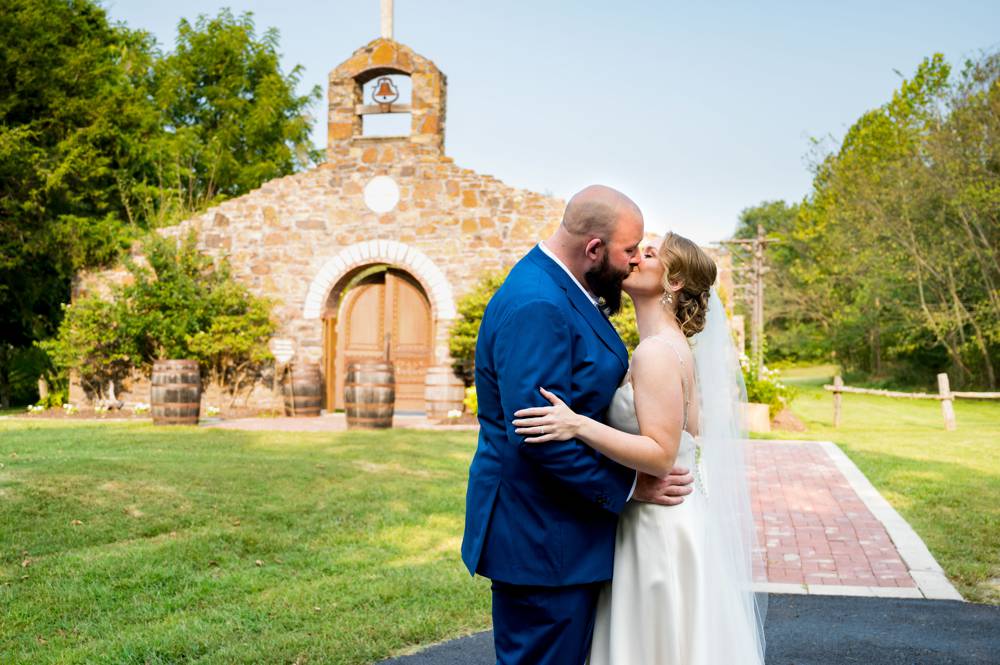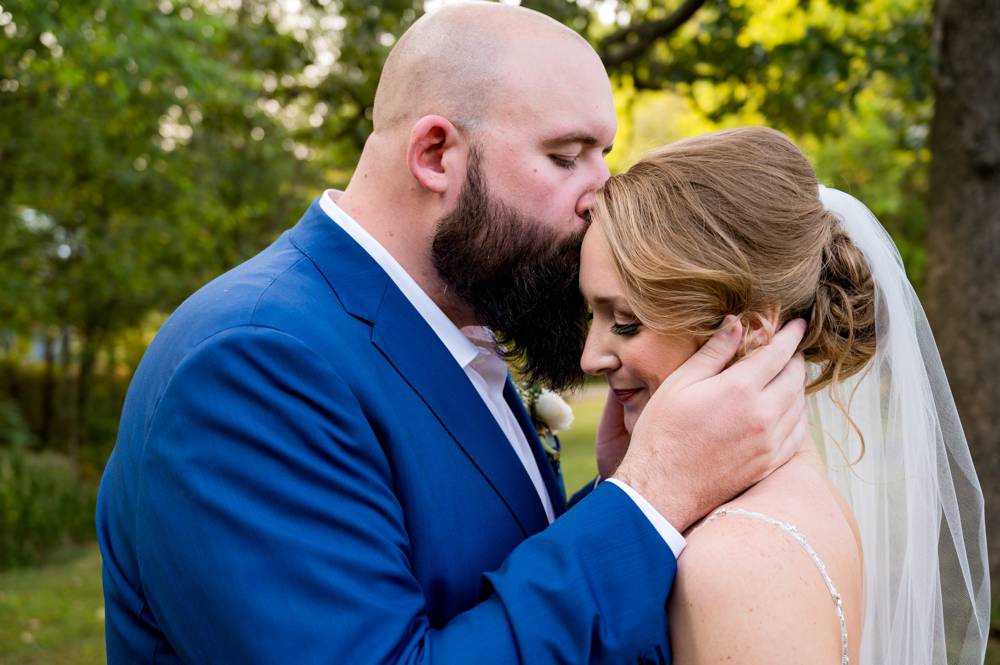 Creative Night Photos
One of my favorite things about the day was that we got to do some really cool night photos. First, we were in the chapel ruins at Sassafras. It has lights strung all across the place, so that gave me lots of options. Then, later in the night, I did some cigar photos with the guys. These are always fun for me and for them. They look like total badasses.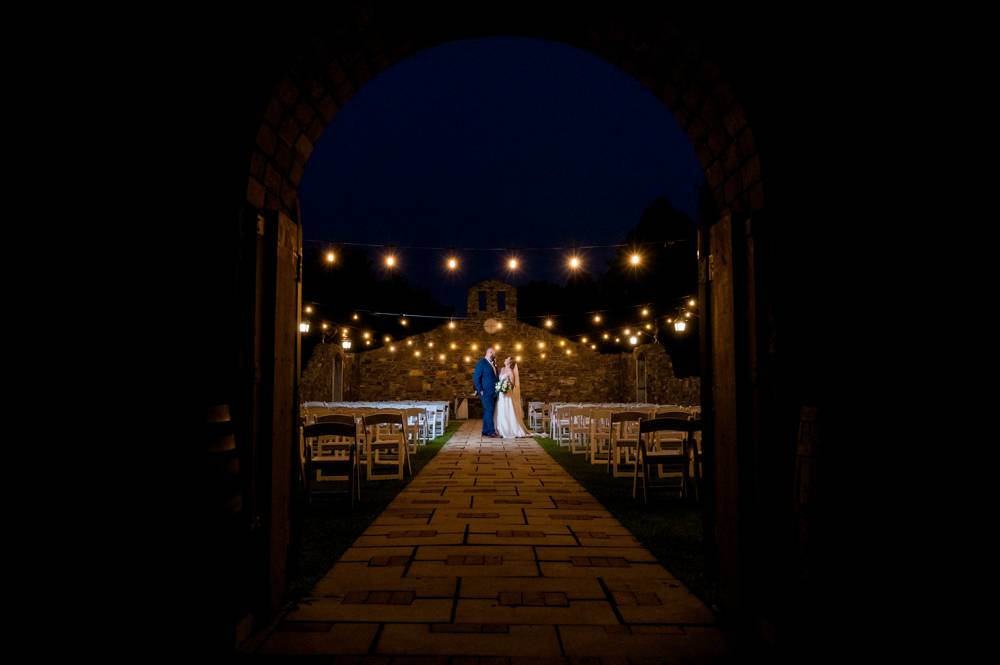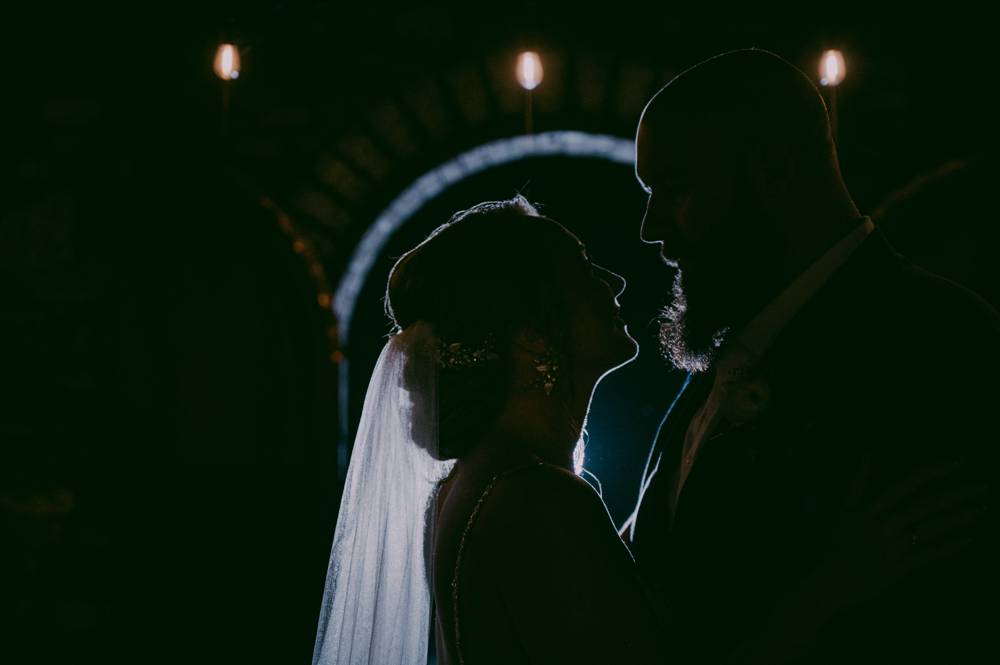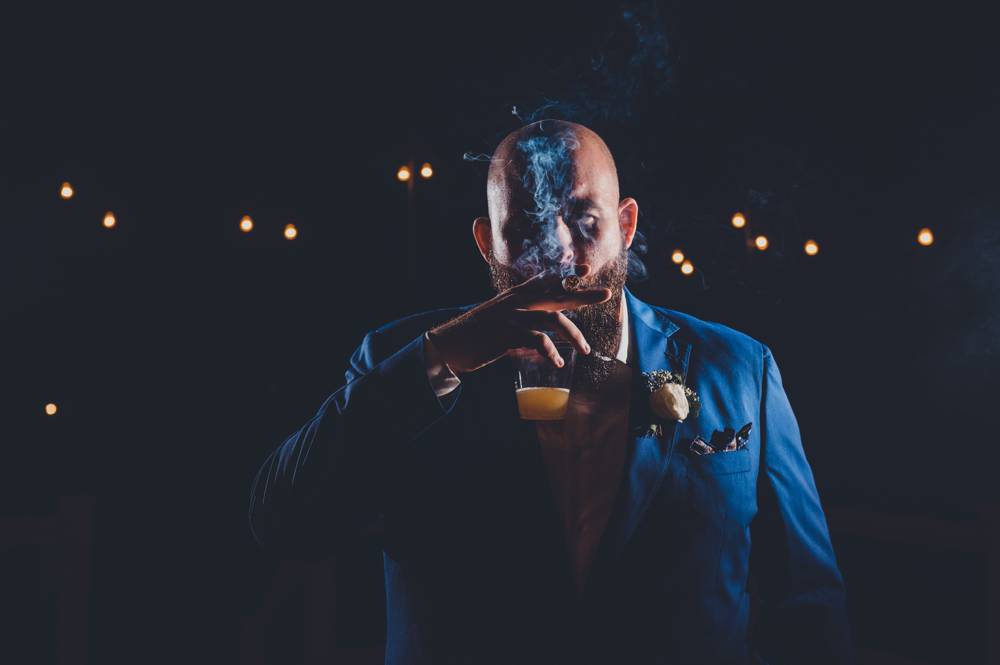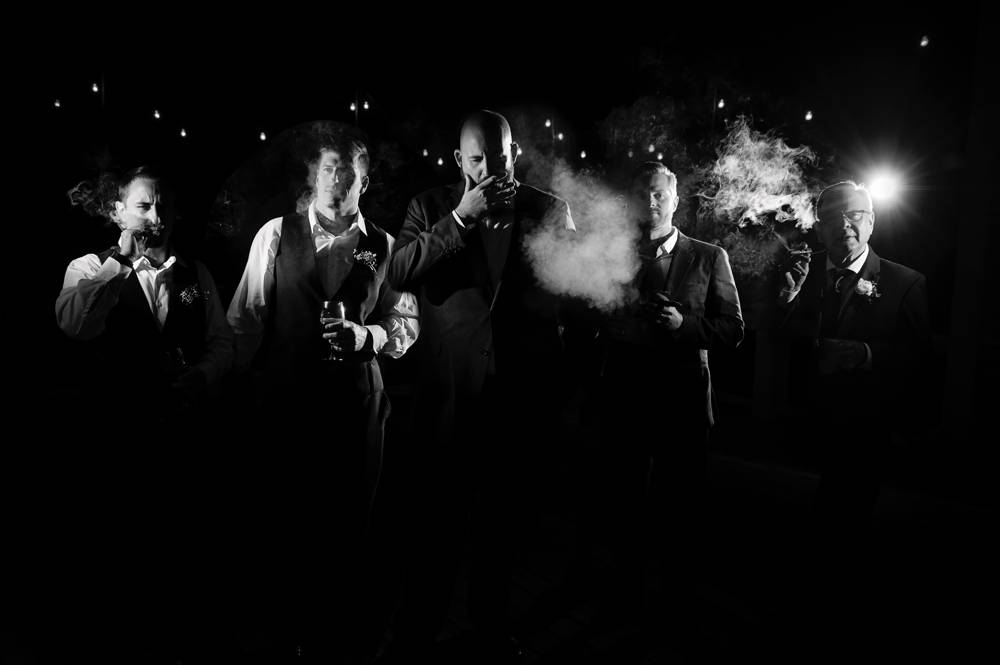 Day of Coordinator: Satori Hopper at Sassafras Springs Vineyard
Officiant: Rev. Doug Lehman
Bakery: Rick's Bakery
Florist: Sam's Club but Designed + Arranged by Satori Hopper
Band: Josh Noren + Band
Dress: Couture Bridal
Caterer: Catering Unlimited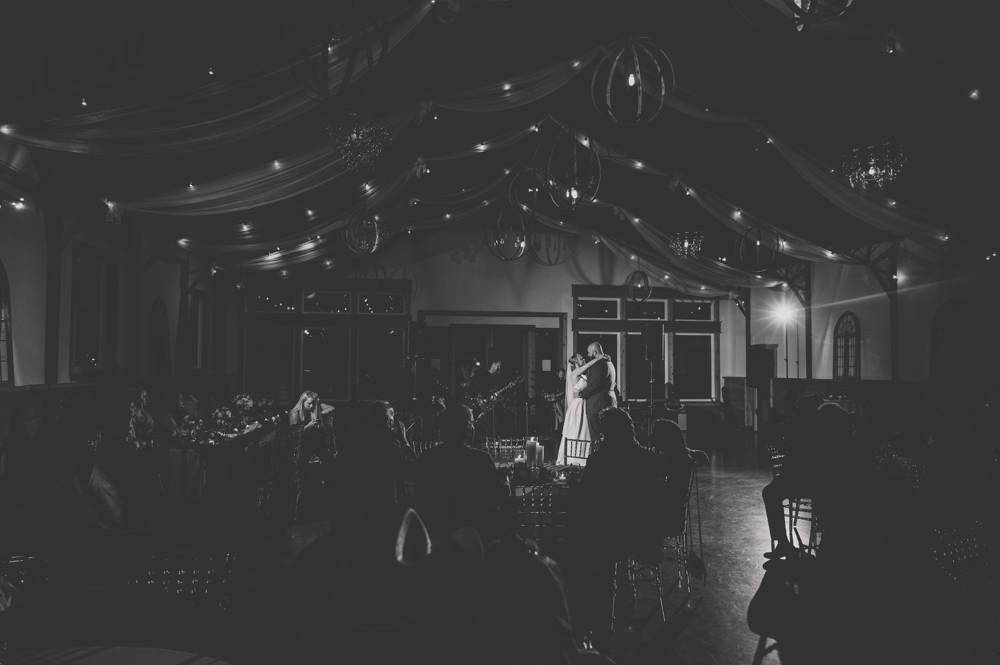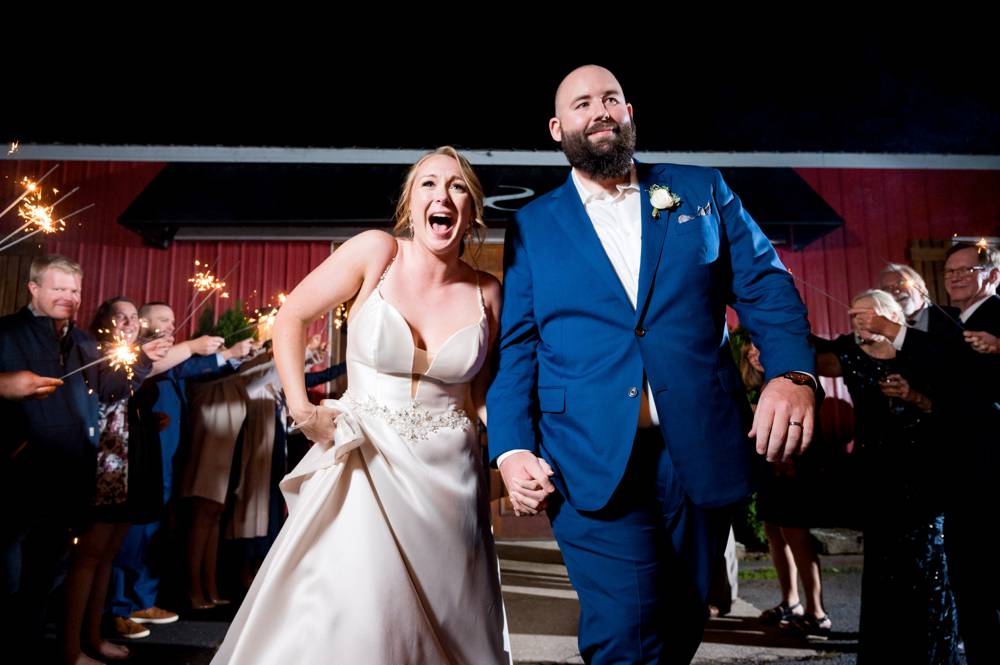 Sassafras Springs Vineyard is always a wonderful venue to photograph, but adding these two made it even better. I loved seeing them interact and their emotions. I loved seeing Nolan with his daughter. I loved all the big belly laughs throughout the day. I loved getting to create something different and unique. Thinking back on it all still makes me smile, and I'm so blessed that I got to be part of it.