From March until near the end of May, I was in lockdown like the rest of the country, and that meant no weddings. When things did open back up, I was super excited for my first wedding. Luckily for me, it was also for one of the greatest couples in the world! I've already shared Shelby and Trey's engagement session and her bridal session, and today, I'm finally getting around to sharing my first wedding after the lockdown.
My First Wedding After the Lockdown
We actually started out the day at MattLane Farm. Things were still unsure at that point and Shelby and Trey couldn't have a large group of people together, but they wanted a beautiful place to get ready and the wedding ceremony. MattLane Farm was perfect for that.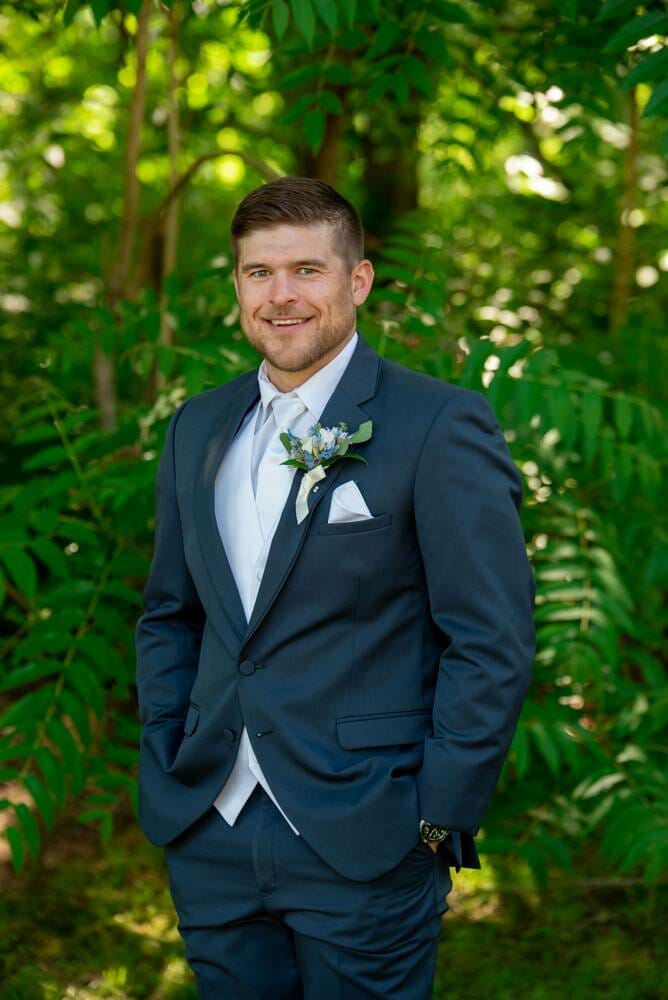 Trey and Shelby got to hang out with the people in their wedding party, and wow, they were fun! Both sides had great personalities and were full of love for the couple. When we did the guys' photos, they all got together by Trey and started doing ridiculous things. It sure was goofy, but it got the best smiles out of all of them.
The wedding ceremony was a very intimate one. I believe there were roughly 25-40 people in attendance. Yes, that number is smaller and everyone did wear masks. This was my first experience in the post-lockdown wedding world, and it was different, but it was still beautiful. People still got emotional and enjoyed the ceremony, and the main thing was that Trey and Shelby got married.
The wedding reception was where things really took off. A lot of people missed the ceremony, but they were able to have a larger gathering for the reception. The reception took place on the family land, which made it extra special. They put up a big tent, and it reminded me of the normal days.
During the reception, there was amazing food, hilarious speeches, dancing, and lots of memories being made. We even got all the couples together and did this special photo. Basically, I took a photo of each couple and then put them together later. Family and friends are very important to Trey and Shelby, so I thought it would be nice to have a photo of all the relationships together in one. Then, the night really ended with a bang. They did a sparkler exit and went right into a fireworks show!
Worried about looking awkward in your photos? Do you want real moments and lots of fun like these photos? Reach out, and I'd love to tell you more about how I make it happy. Laugh, Love, Repeat.
It made my heart happy to see Shelby and Trey having a good time because they are such great people. They were unsure how their wedding would turn out and at times, they thought they might have to postpone. It wasn't exactly the wedding they had planned, but still, they got married, were with their friends and family, and didn't miss out on anything major. This was the perfect way to start things off after the lockdown.