Last week I got to be part of something special. Ashley, someone I've known for a long time, was having a small, intimate wedding ceremony and asked me to take photos.
Small, Intimate Wedding Ceremony
This was so different than my normal weddings. Normally, when I get booked, the wedding is several months to a year away. I think Ashley talked to me two to three weeks before the big day. I'm also used to weddings be a big, crazy event. There's usually hundreds of people there, tons of decorations, lots of things happening, and I shoot for 6-8 hours. Ashley's wedding had maybe 20 people there, was at the groom's parents' house, there were a few beautiful flowers arrangements, and I was only there for an hour.
There were a few things that I really enjoyed. One, I know Ashley, so it was wonderful seeing her happy. Two, Ashley's daughter was just the cutest thing, and there was a little dog there. Put those two things together and heart explosions! Three, the reception was mainly people giving speeches or sharing thoughts, it was nice seeing this in such a small, personal setting. Everyone was circled up, and almost everyone said something. At big weddings, everyone is spread out and it's usually only two people that get a chance to talk.
After the speeches, we spent maybe 10 minutes doing photos of the three of them. It was all in the backyard, and I really didn't do many poses. Still, I love the shots we got of Cody interacting with Harper, and of course, the couple together.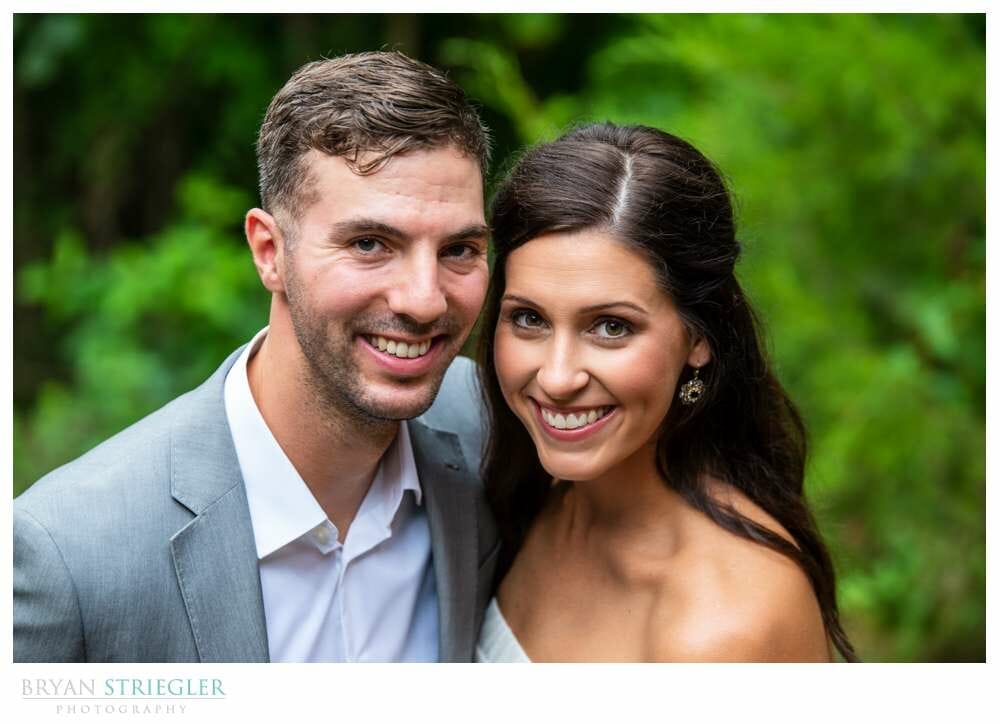 I've said this before, and I truly mean it. Weddings should fit what the couple wants. They don't have to be these extravagant events that cost $30,000-$100,000. Ashley and Cody wanted a small, intimate wedding ceremony, something nice and easy with their closest family and friends. That's what they got, and I'm sure they were super thrilled with it all!