It's the last day of November and things are pretty dead outside and it's getting really cold. I don't know if I'll be doing anymore engagement shoots for awhile, but today, I'm going back to when things were warm and full of bright colors. I already shared Morgan and Connor's engagement session at Busiek State Forrest, but here's the other part of the trip. Enjoy Makayla and Matthew's Springfield engagement session.
Springfield Engagement Session
As I mentioned before, this was the first time I've ever shot in Springfield, so I really didn't know where to go or what to expect. They suggested we go to Nathanael Greene Memorial Park, and I'm so glad we did.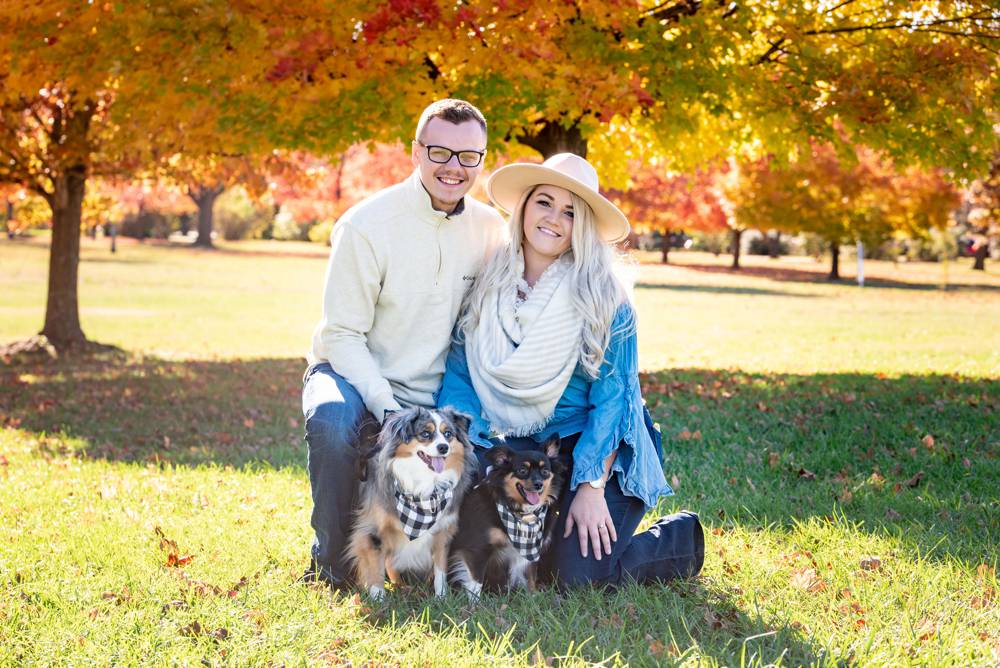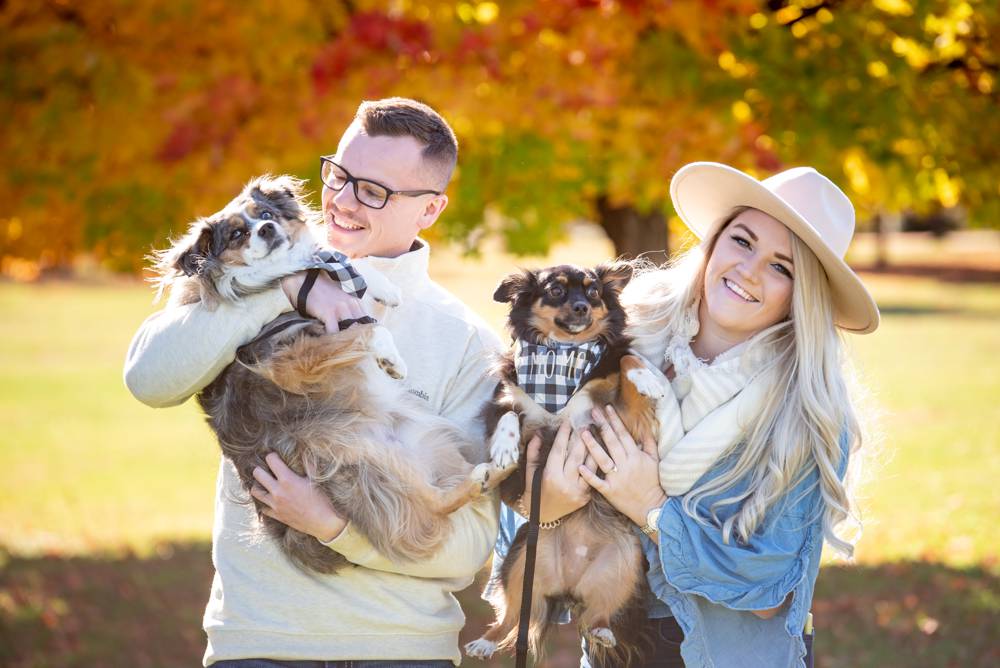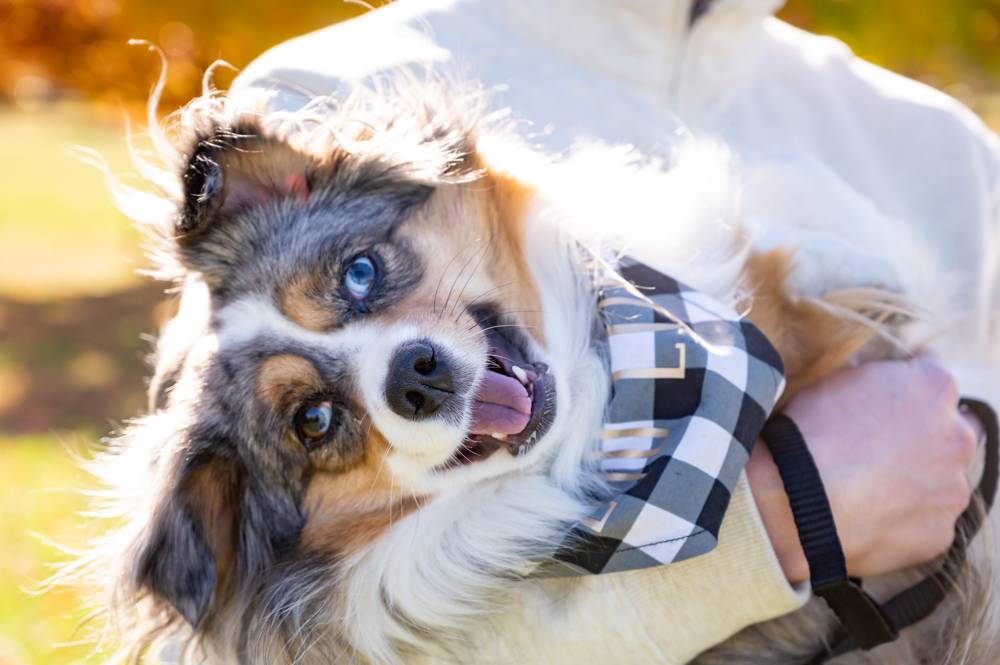 This place was huge! Honestly, we only explored a tiny portion of the whole place. We used a big open field, an area in front of a tree, and then another shaded spot. From what I heard, there was a lake nearby and a butterfly garden. I might be coming back soon to explore some more!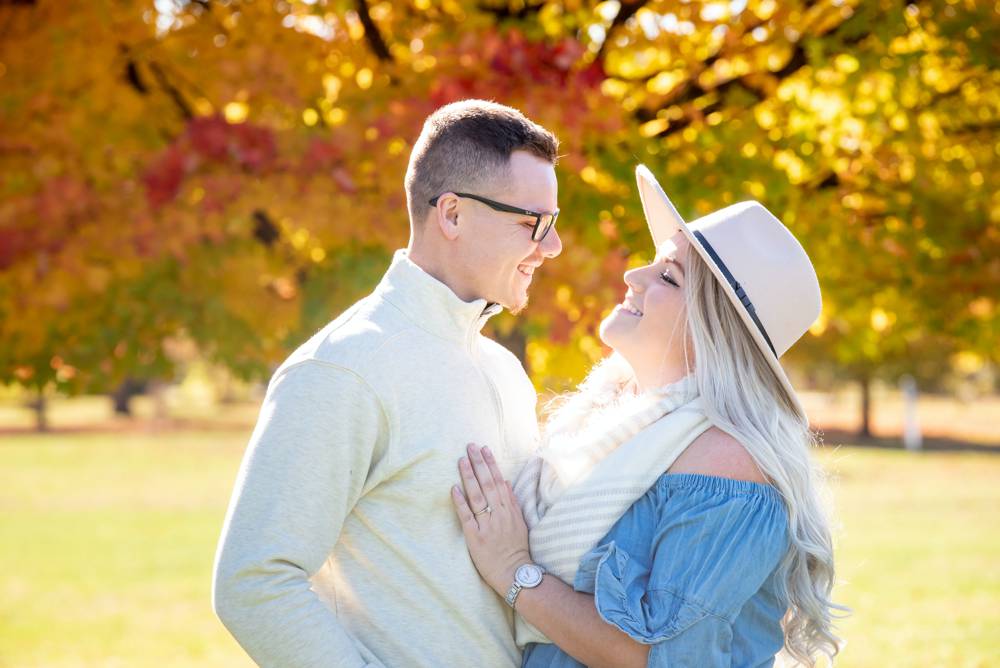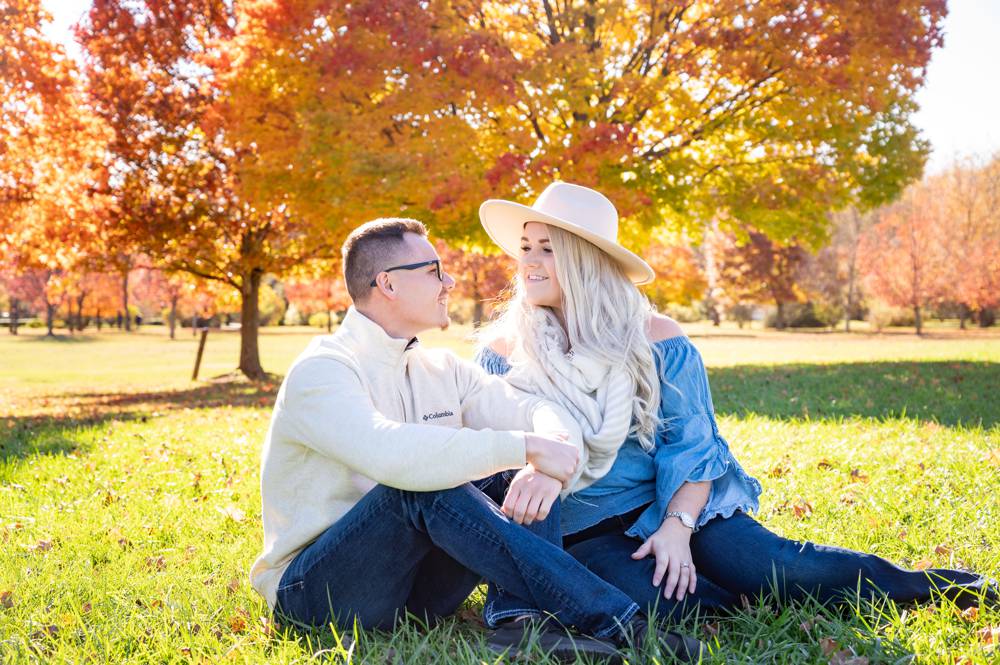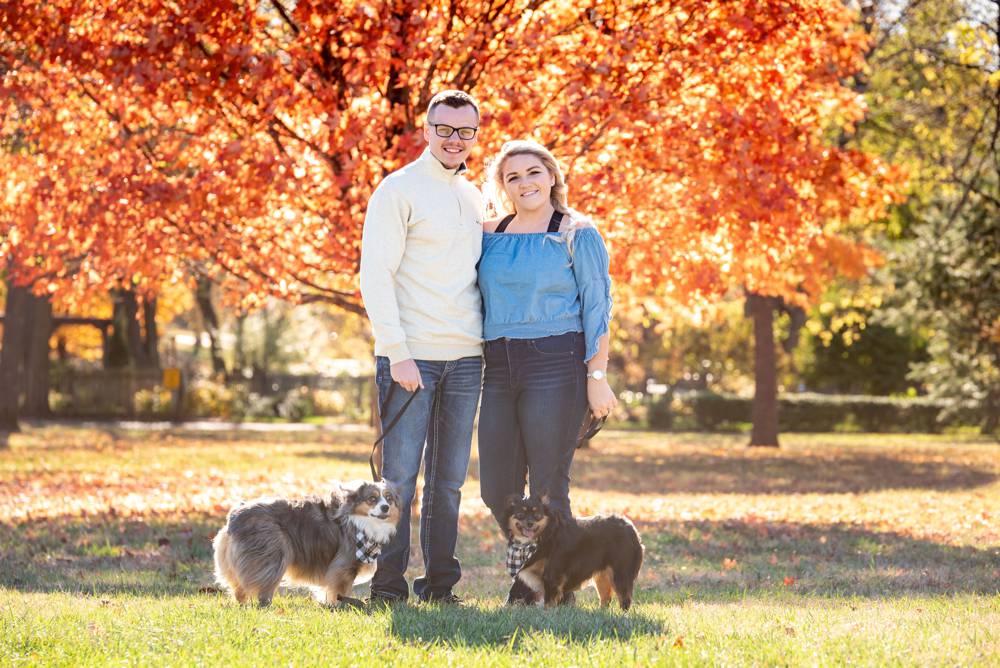 Makayla and Matthew were super easy going and fun to work with. They brought along their two pups, and it added a ton of cuteness to things and a little mischief.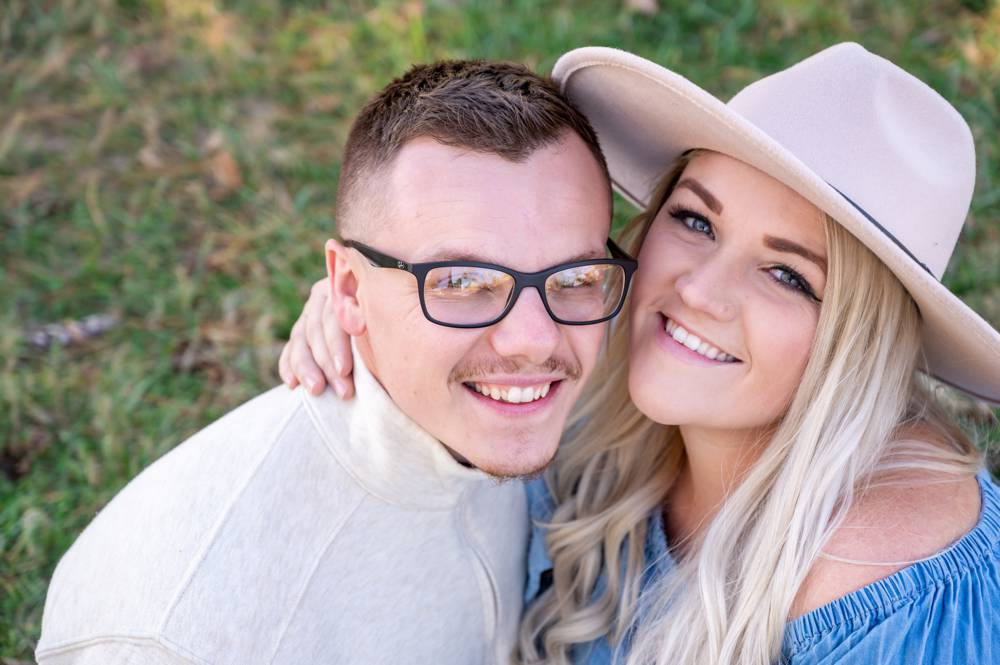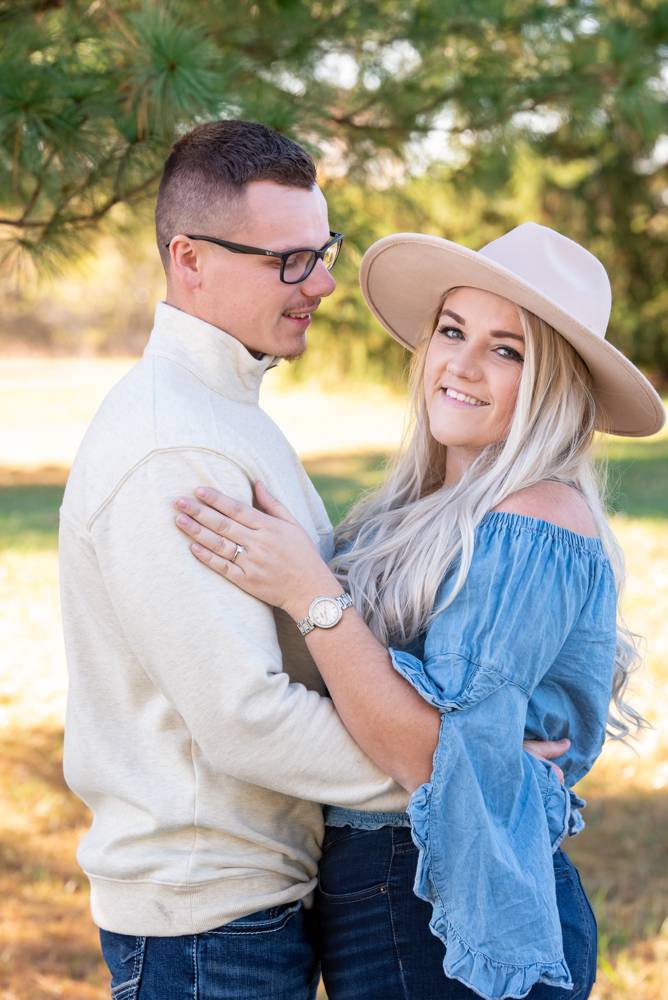 When we tried to tie the pups up to do photos of just the couple, they weren't having it. They both chewed through their leashes multiple times to escape. They must really love their parents.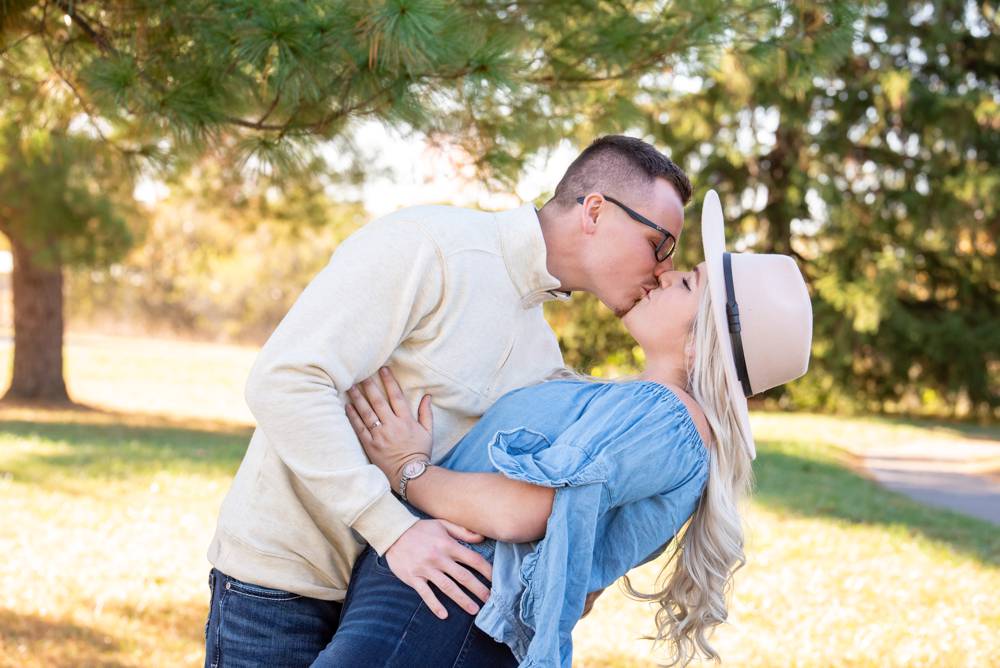 Makayla was rocking this sweet hat for the most of the session, but at the end, the outfits got even cooler. She found matching jerseys that they and the pups could wear. Makayla and Matthew are big football fans, and there's a bit of a rivalry between them. They got to show it off through the pups. Hilarious!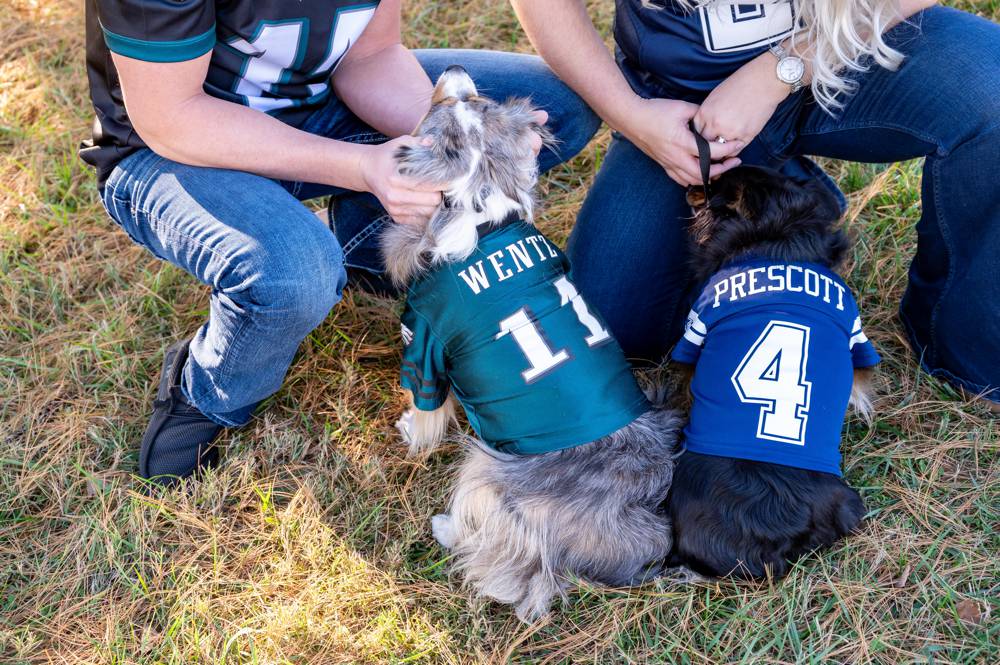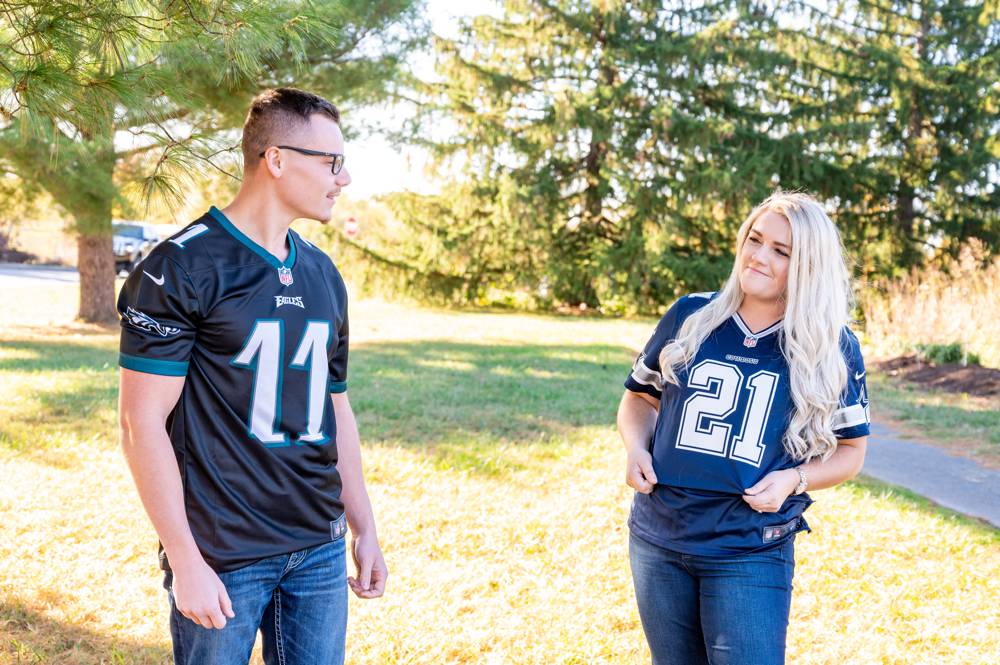 I might not be traveling too much in the near future, but I had such a great time the past few months going to new places and finding some really cool locations. This trip and this Springfield Engagement Session was a great way to wrap it all up. Now, I'm starting to plan my next big trip when things get nice again!