Joe and Amy are such great people. They're both teachers, and being a former teacher, I have such much respect for them and what they did. Awhile back I shared their fun engagement session on the Fayetteville Square, and now I get to share their St. Joseph's Wedding.
St. Joseph's Wedding: Joe & Amy Wedding
I met up with Joe at St. Joseph's Catholic Church in Fayetteville. Joe and the guys had to get ready in one of the classrooms, so that was interesting. I always like looking at teacher's decorations and organization and it all. The only issue was all of that can be a bit distracting in the background. I managed to find a relatively clean spot, though, and knock out some photos of Joe.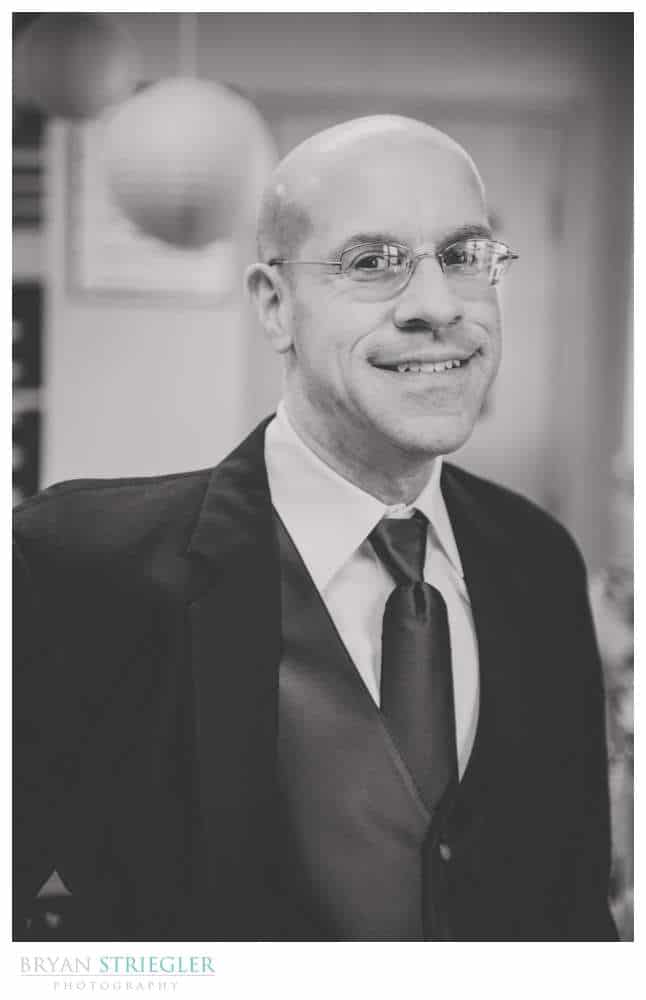 I then went and found Amy and got photos of her getting ready. We were a little short on time, but we had enough time to run her outside and get some bridal portraits. Outside of her room was a parking lot, but there were some trees. I shot pretty tight and just avoided all the building parts.
The ceremony was beautiful. The inside of St. Joseph's is really open and has stained glass windows. There were scripture reading, singing, and a very nice message. It all was a very nice and calm and soothing.
Afterwards, I got to hang out with Joe and Amy again. This is always my favorite part. They're excited and emotional from the ceremony, and they just want to be together. Again, we were a bit limited on backdrops, but we managed to use a row of trees and then a bush to create some really beautiful photos.
The reception was at the Hilton Garden Inn in Fayetteville, and that's where the real fun began. There were so many great things about the reception that I don't know where to start. The cakes were awesome! The bride's cake had great swirling details, and the groom's cake really stole the show. It was an old truck and on the back it had "Just Married." One great thing about the reception was seeing so many people I knew. The previous Woodland principal was there plus a ton of current teachers. It was like a reunion for me. I just wish I could have talked to all of them more.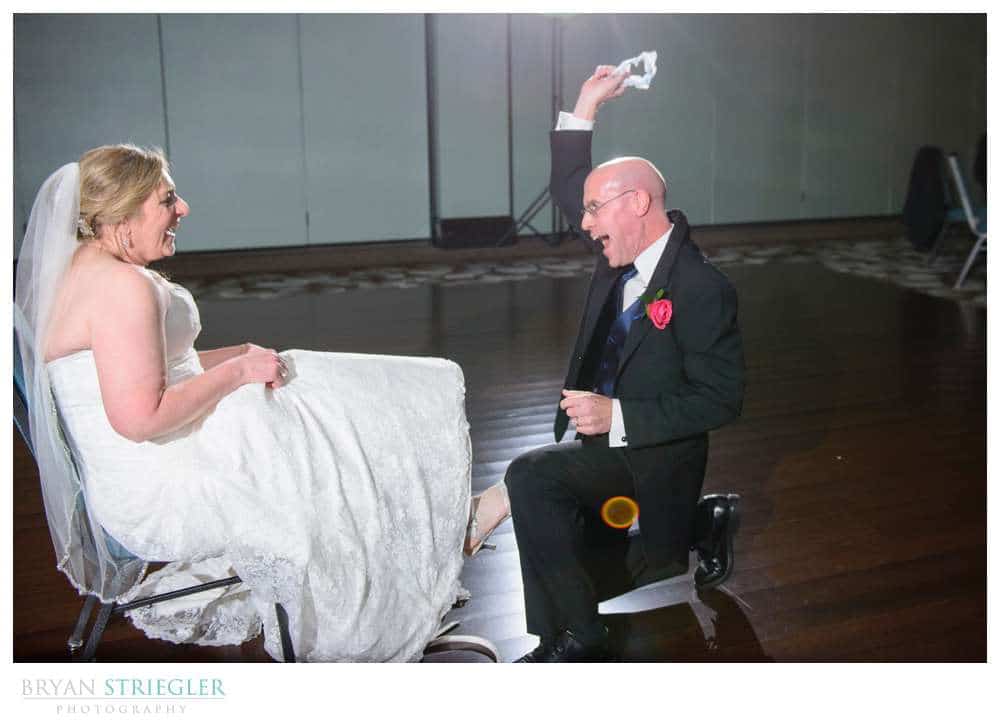 There were a lot of great moments that night: Joe and Amy's dance, Joe's face with the garter, and two grandmothers involved in the bouquet toss. Joe and Amy looked so happy throughout all of it, and I'm so glad they found each other. They really are the nicest people, and I'm glad I could help capture their St. Joseph's Wedding.