I know it's not Halloween, but what was your favorite Halloween costume of all time? Is there anything or character you always dreamed of being? A princess, a ninja, or maybe a character from a movie? How about a Jedi? That would be cool, and Haley and Joseph got to live out that dream during their engagement session. See how cool they looked in their Star Wars engagement session!
Star Wars Engagement Session
There were so many awesome things about this engagement session. First off, I traveled to St. Louis to do this engagement session with Haley and Joe, and I also did two other sessions while I was there: Megan and Alex and Kristyn and Paul. This was my first time photographing in St. Louis, so everything was brand new!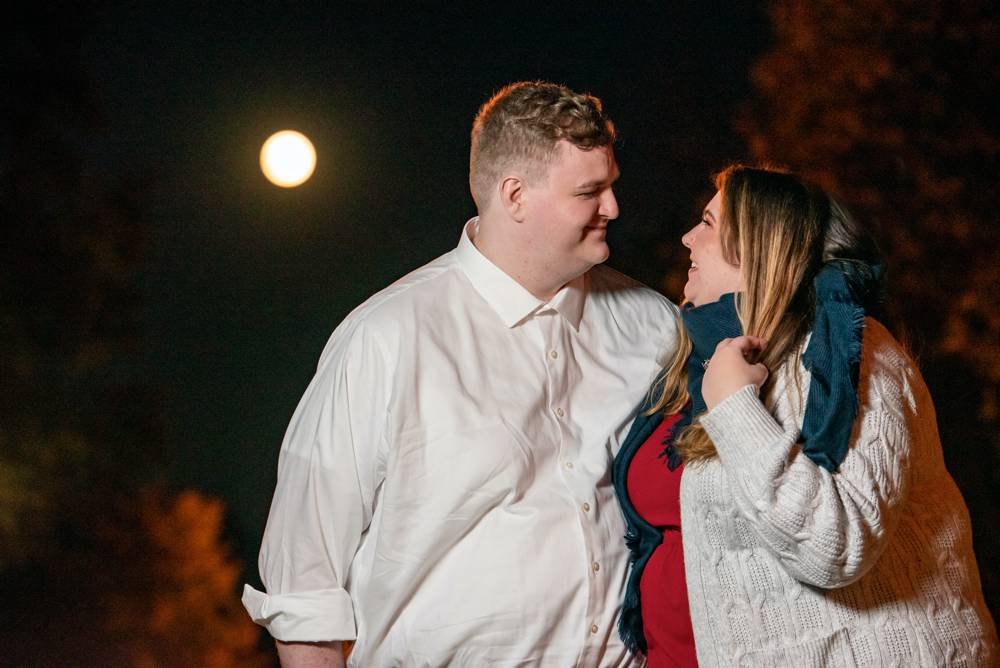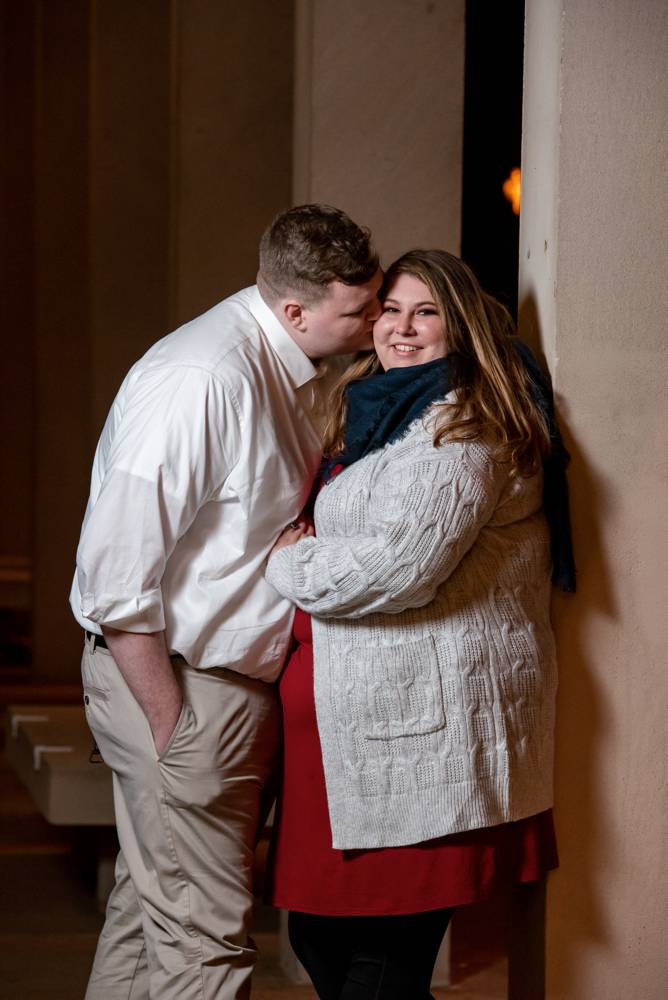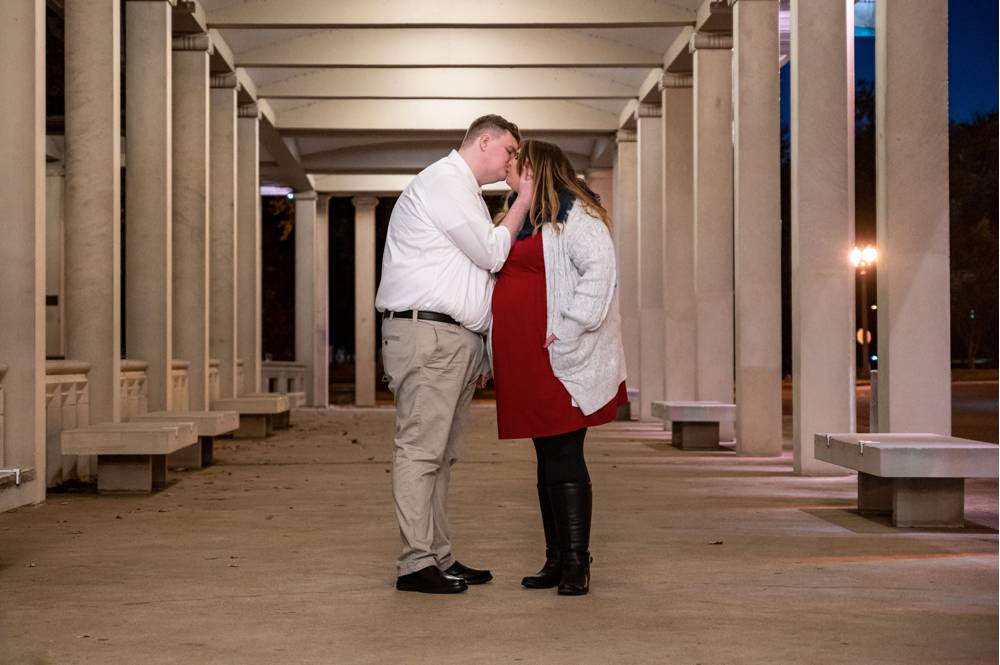 Second, I got to see a really cool place. I met Joseph and Haley at Forest Park and the Muny. The Muny is this really cool outdoor musical theatre. It's similar to the AMP here in Northwest Arkansas, but it seems they focus more of plays than music. We weren't able to go inside, but outside there were a bunch of pillars and signs for upcoming performances.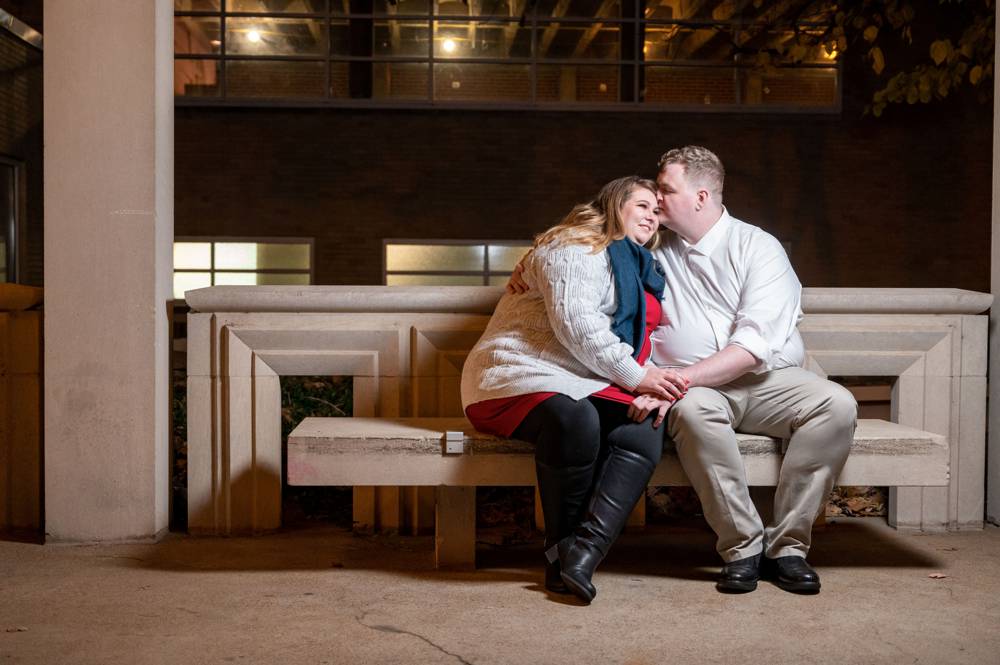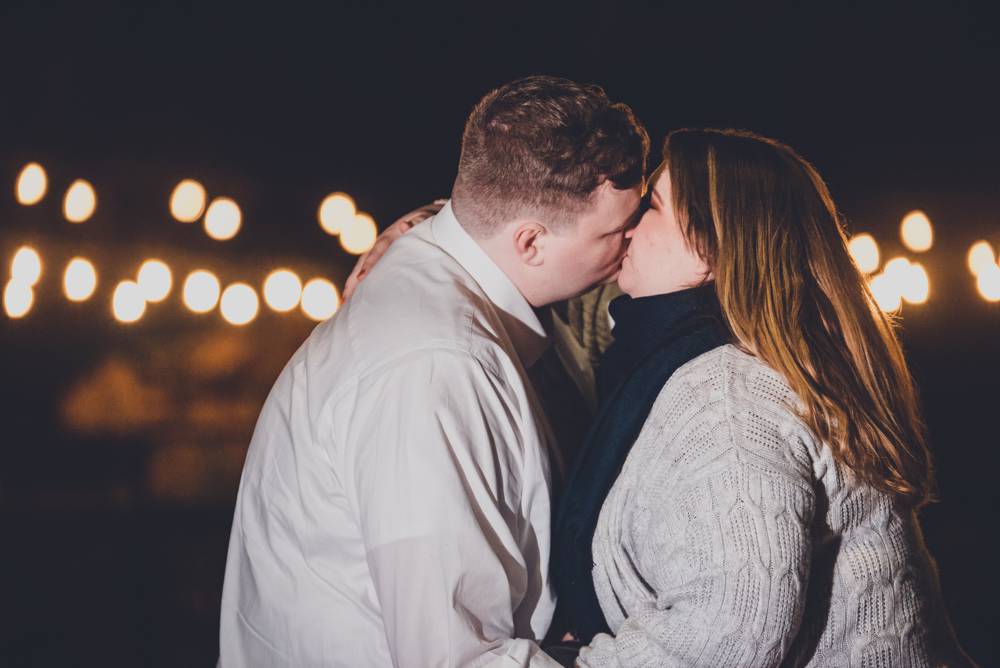 Creative Star Wars Engagement Photos
From there, we traveled around to find other places in Forest Park for engagement photos. It was already dark, so we couldn't do a lot. This was part of the plan, though, because we knew we needed it dark for the Star Wars photos. We ended up stopping by this restaurant and using a small field nearby. It was really funny because so many people were driving by and watching all the Star Wars action. I bet it really surprised people.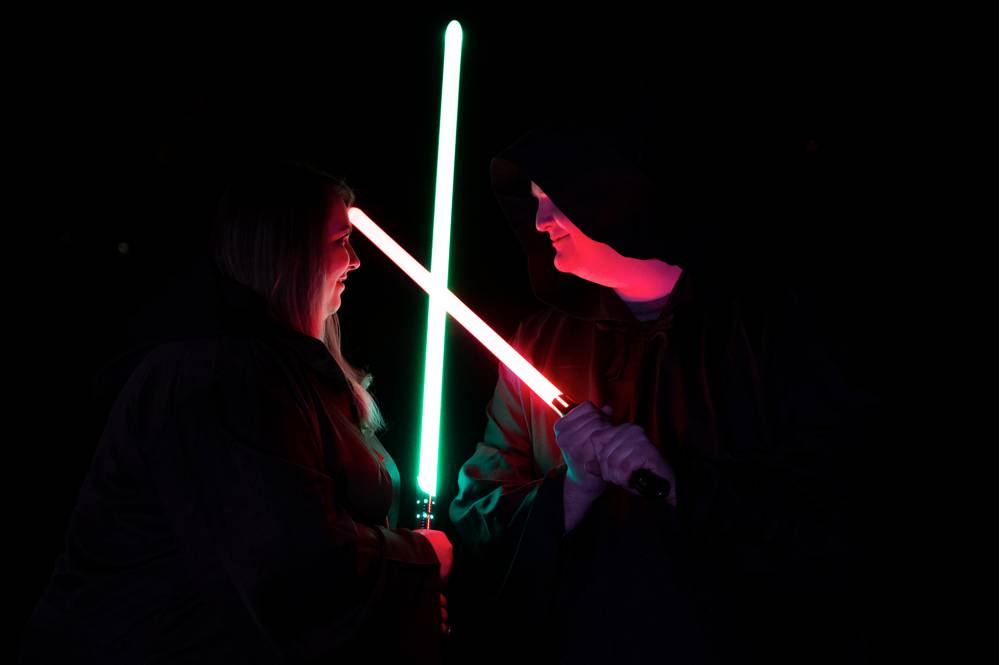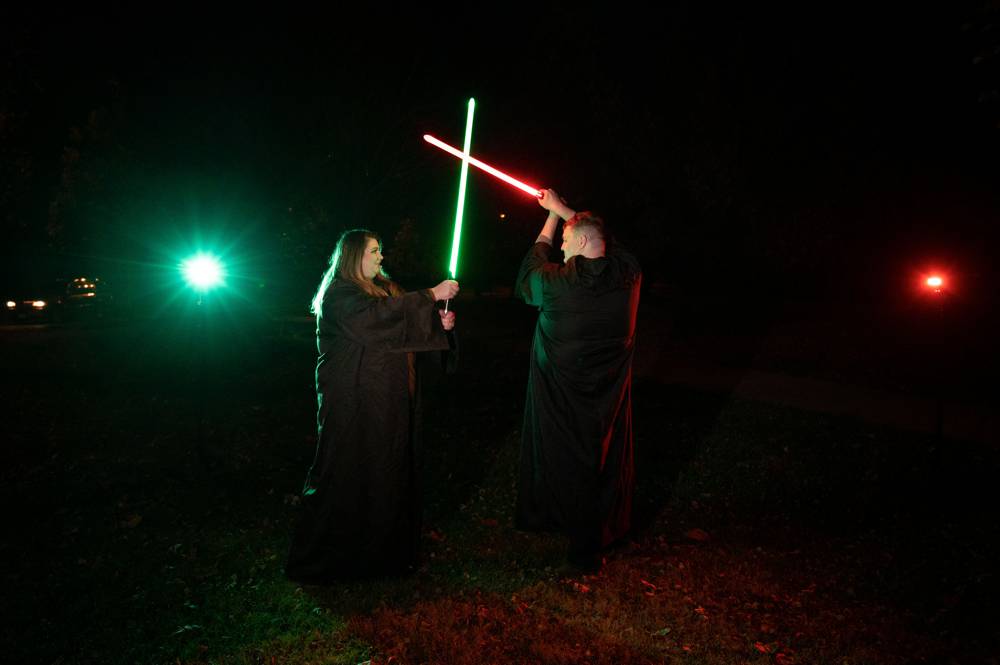 Haley and Joseph went all out when it was time for them to get into costume. They had robes and everything, and I brought two light sabers. The really cool thing was that they were able to pick their own color. Haley chose green, and Joseph chose red. I ended up putting colored gels on my flash to match them.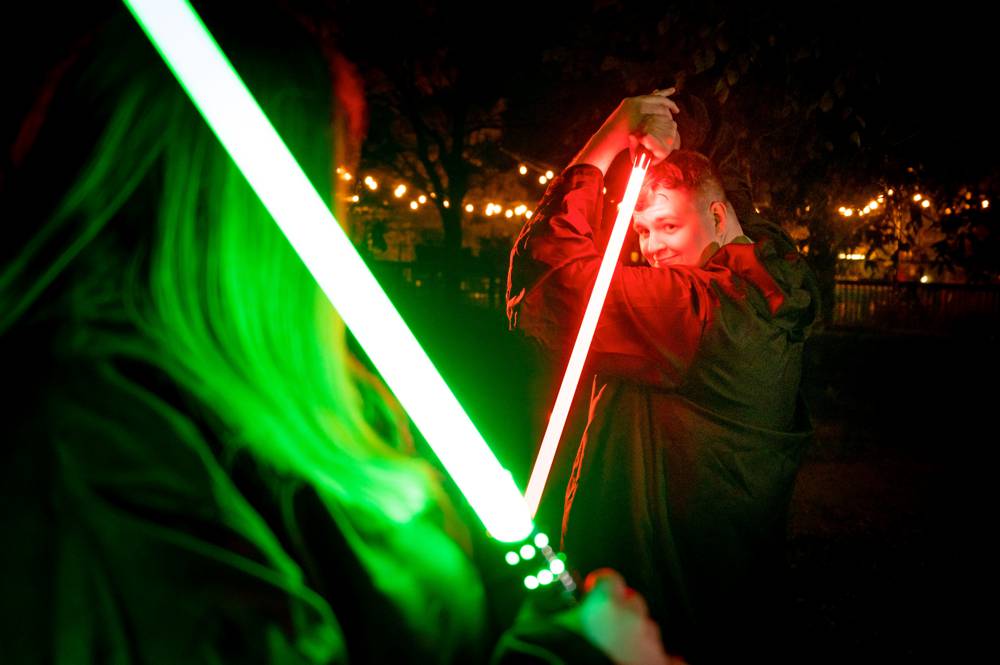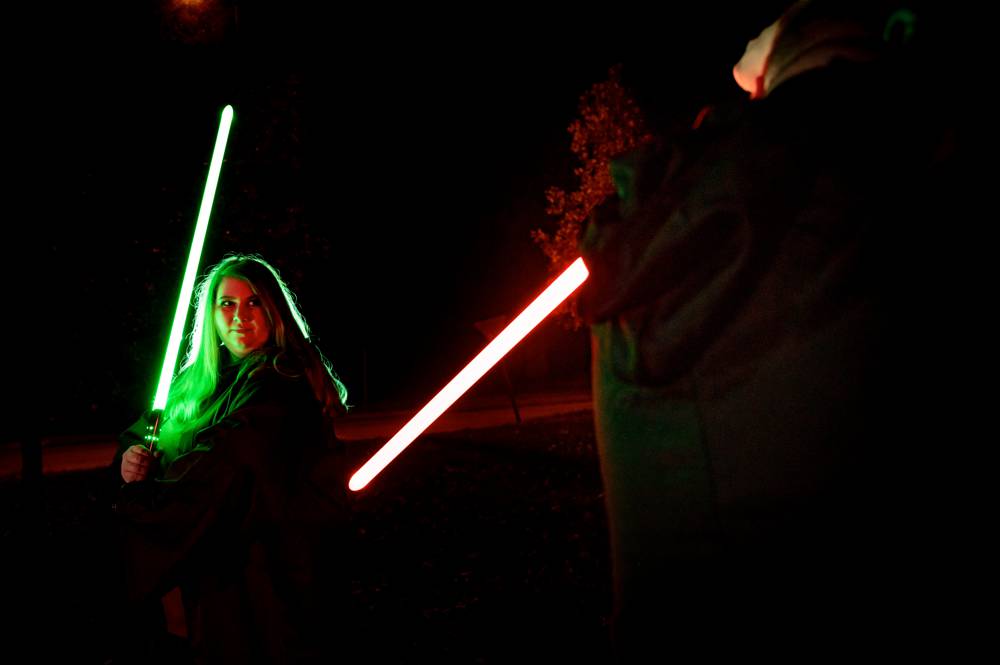 We did some different posed shots when they crossing light sabers and standing there. Then, we went for something crazy and artistic. I had this shot in my head way before we decided to do a Star Wars engagement session. I wanted to do a long exposure of them twirling around and swinging the light sabers. They would start on opposite ends and meet in the middle. It was challenging and took some trial and error, but I love how it turned out.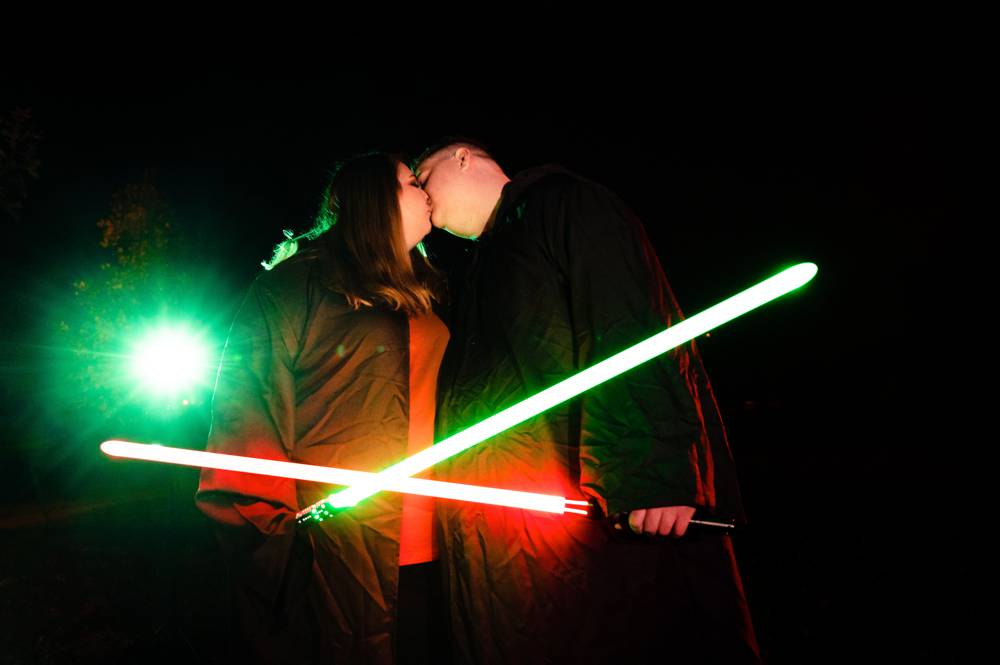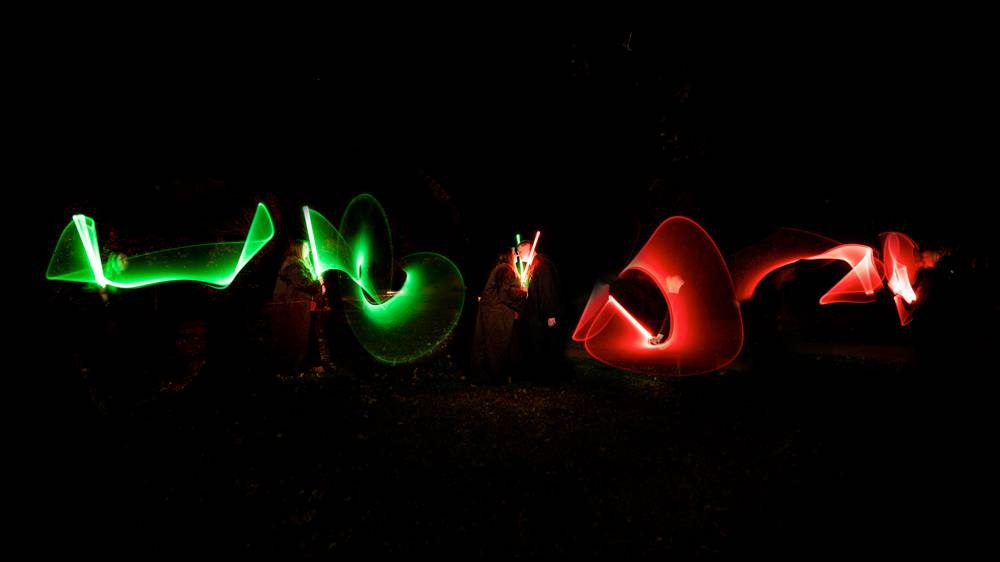 I've always been a Star Wars fan, so I geeked out just as much as they did about this shoot. Now that I own two light sabers, I can hopefully use them more in the future. I'm also excited to say that I will be coming back to St. Louis for Haley and Joseph's wedding and a few others! Yay for a new city!