"We have the rest of our lives to be mediocre, but we have the opportunity to play like gods for the next half of football." Varsity Blues
2020 has been a crazy year as we all know, but it's still been a year full of weddings and wonderful memories and people. 2021 is going to be exciting (hopefully in a good way) as well. The biggest thing is I'm starting to travel to new places. Right now, I've got two weddings in Kansas City, and I'm hoping to get a few in Dallas and St. Louis as well. One of those KC weddings is with this lovely couple, Allison and Joseph, and there's nothing mediocre about these two. It's still several months until there wedding, so I thought I'd share their Summer Engagement Photos.
Summer Engagement Photos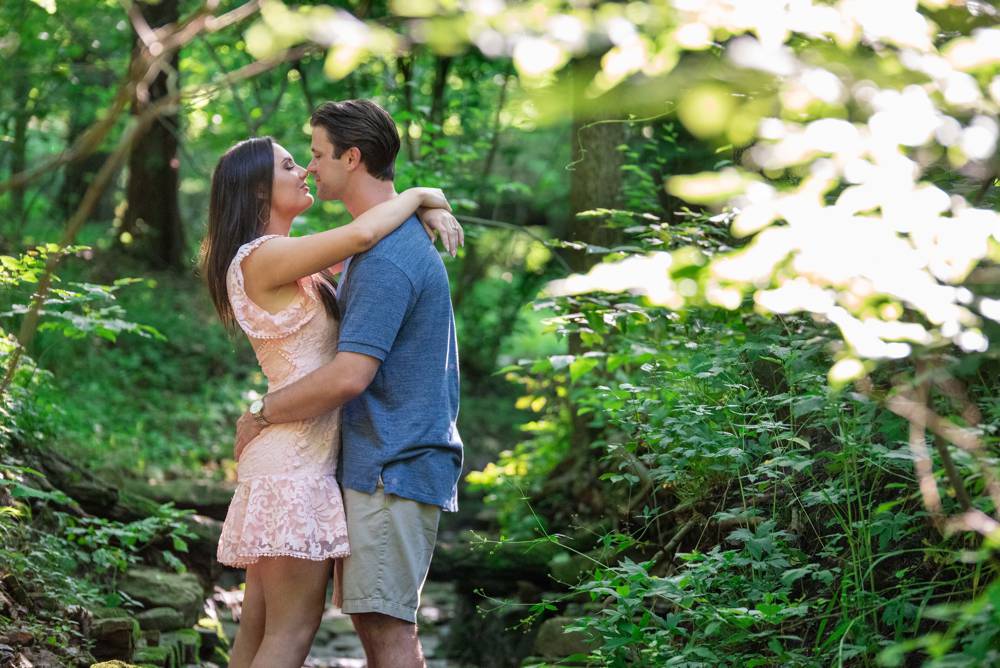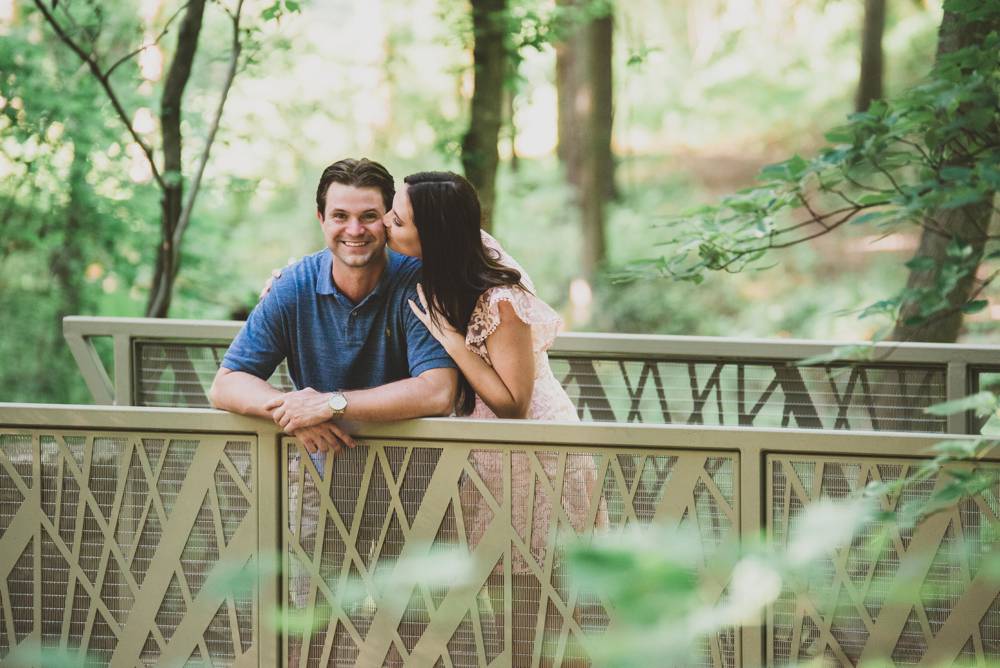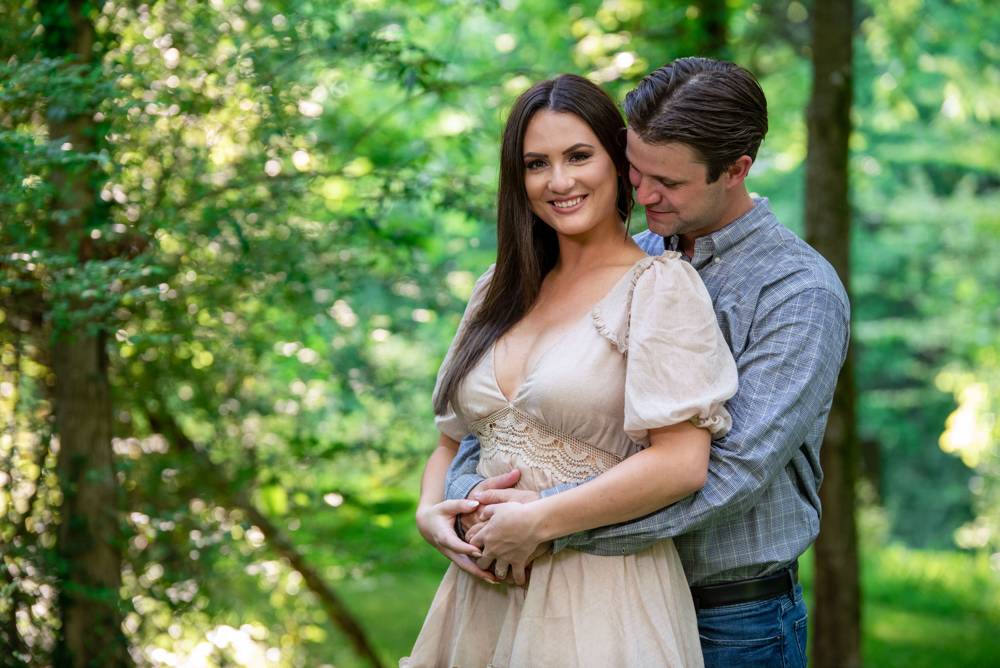 As always, my favorite thing about Summer Engagement Photos is learning more about the couple. I already knew a decent amount about them from messaging back and forth with Allison. I knew that they were both college athletes and that's how they met. I knew that she was a speech therapist and he was a football coach.
One fun thing I learned is that not only was Joseph an amazing quarterback, so were his relatives with one even playing for the Razorbacks. He is currently teaching and coaching at Springdale, so that's why it was so important we did these engagement photos in the summer.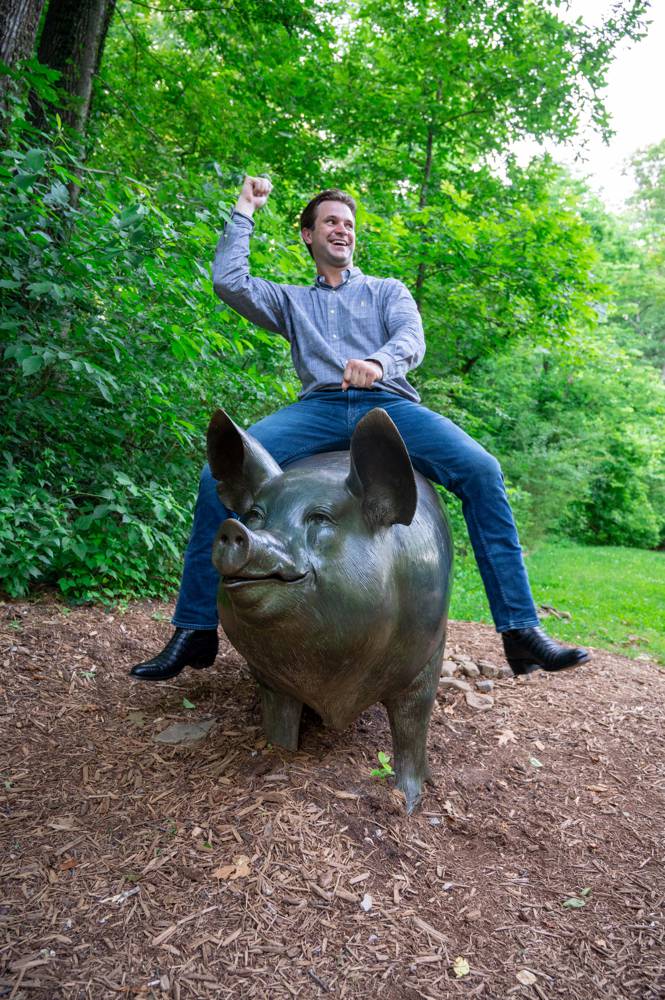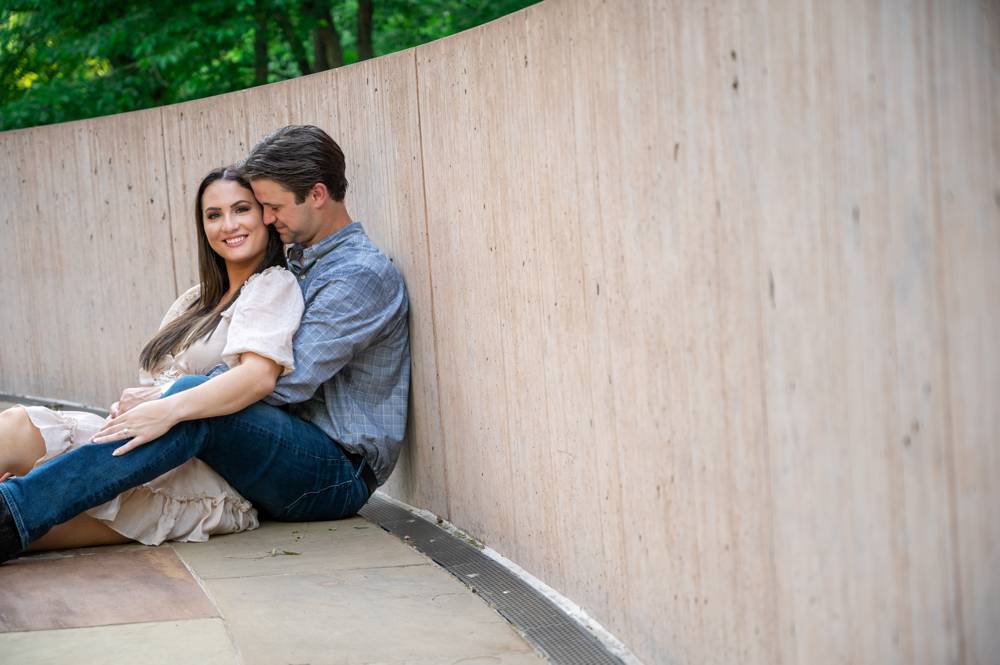 We did their engagement session at Compton Gardens, which is a very popular place for photos, but we still managed to find some new spots and do something different. It was hot, but most of the time, we were under the trees and in the shade.
At one point, we were looking for a bathroom to change in, but we found another wooded spot for photos. While I was there waiting, I got another surprise. A tiny little doe was about 15 yards away from the trail. It still had spots and everything.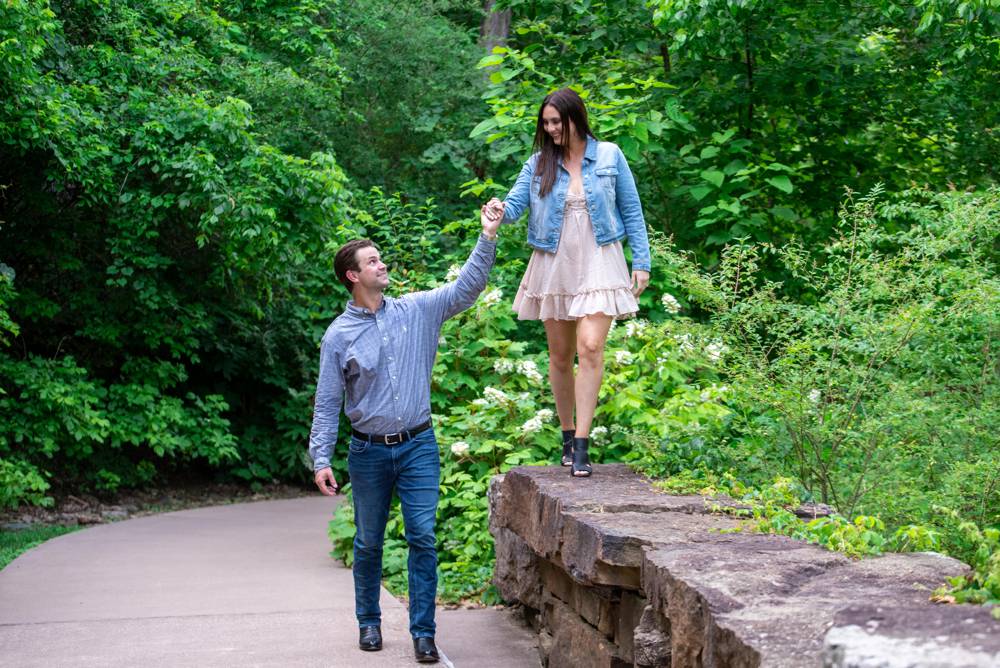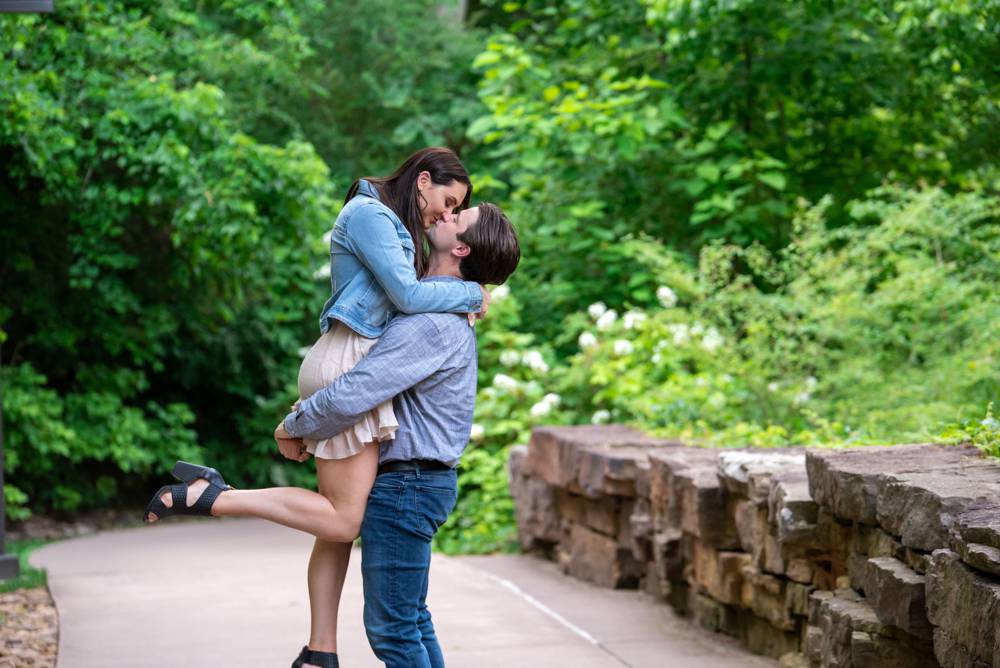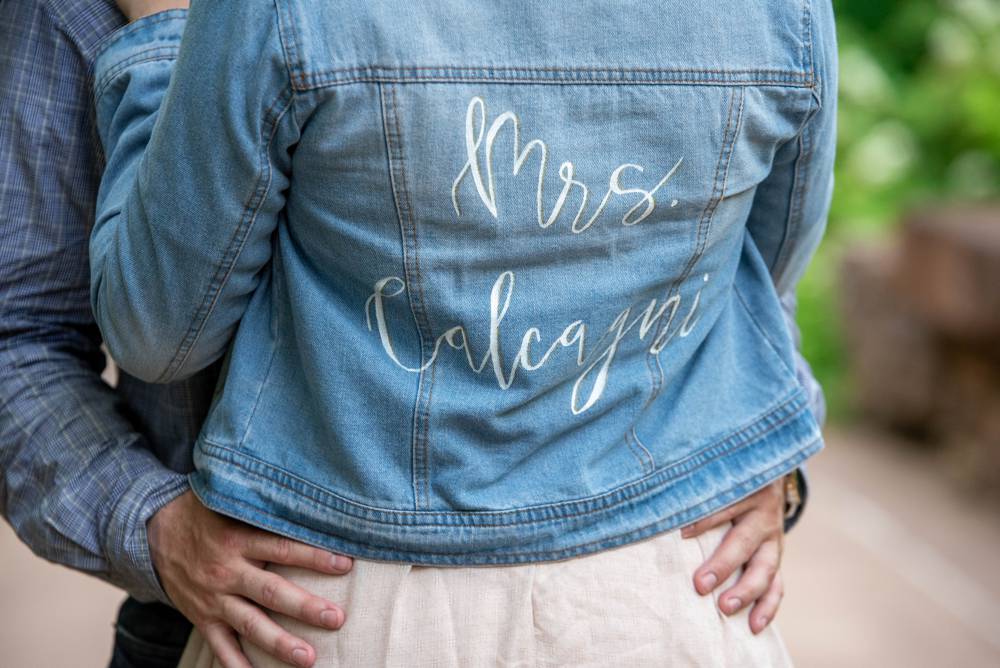 We ventured down toward Crystal Bridges, but there was construction going on and we didn't know how far we could go. That's ok. We ended up doing some really fun photos right there on the walkway. Joseph picked her up for a few, and Allison got to show off her jacket with Calcagni written on the back. Then, Allison hopped up the wall, and he helped her walk.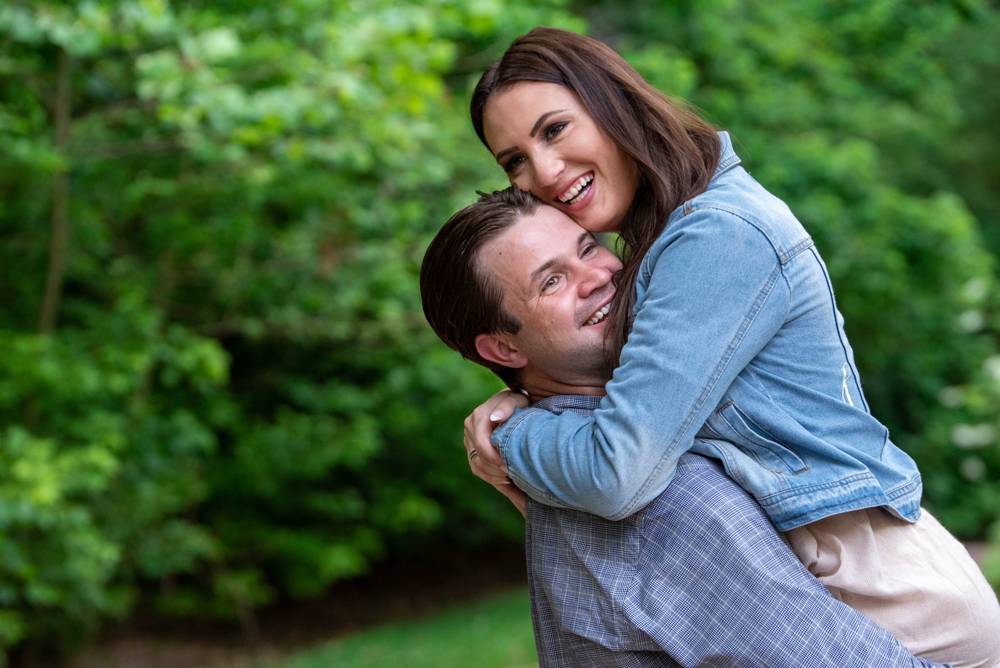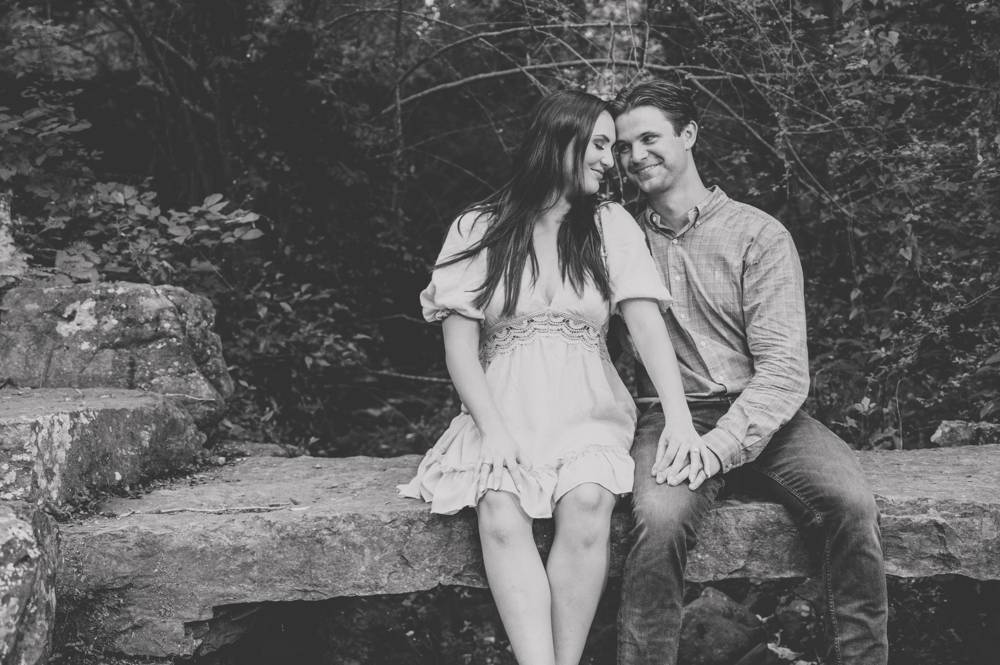 I found one more spot right before we finished. It was really interesting because it was a tiny strip of grass, but I was able to position them so that it looked like they were out in a field. It's all about perspective! You don't always need something big and amazing to work with.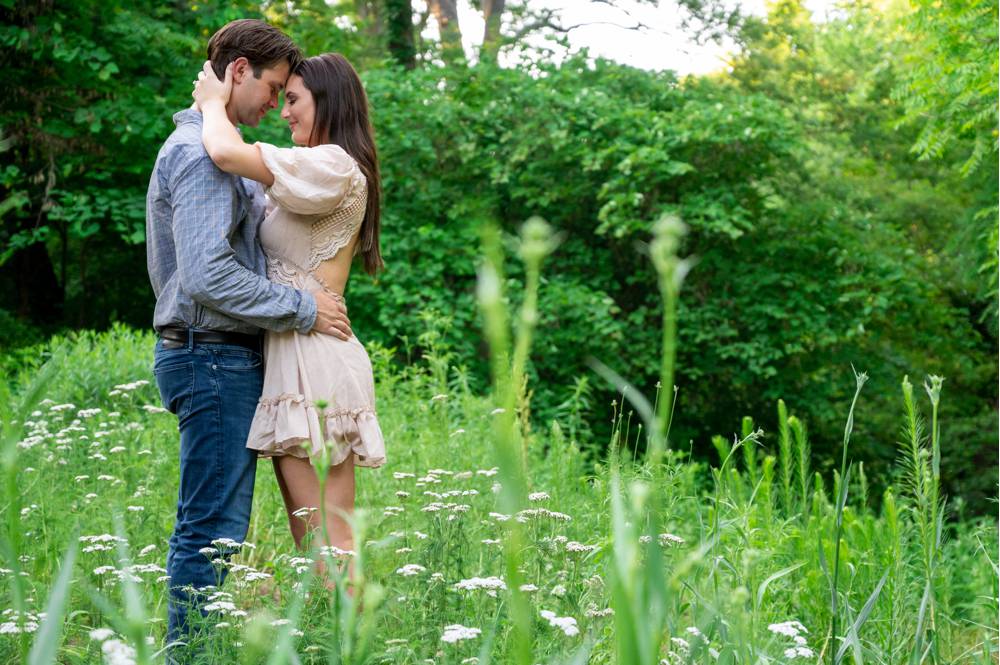 The summer is almost over, and I still have more engagement photos to do. These two are great and so were their Summer Engagement Photos. I can't wait to travel to KC. Allison has some big plans for a party bus and doing photos downtown. I'm so excited about the photo opportunities and just hanging out with these two again. It will be a great start to 2021.