Last weekend was another packed time. I got to shoot video out at Willow Brooke Farm on Saturday, and then Sunday I had three more shoots. The last shoot of the day was a Sunday engagement session with Katie and Ben at the University of Arkansas Campus. My goodness! I've never seen so many photographers there at once! I wish I would have kept count because there were probably 15 different shoots going on throughout the whole time we were there. Even with all of that going on, we still had a wonderful time and managed to avoid the crowds.
Sunday Engagement Session: Katie and Ben
Katie is currently getting her Ph.D. at the U of A, so it was a location that is pretty known to her. The cool thing is she taught for several years and now is furthering her education in the teaching world, so we had that in common. After a few minutes of talking, I also found out that she likes South Park! I did my best to not just talk about that, but it is one of my favorite shows.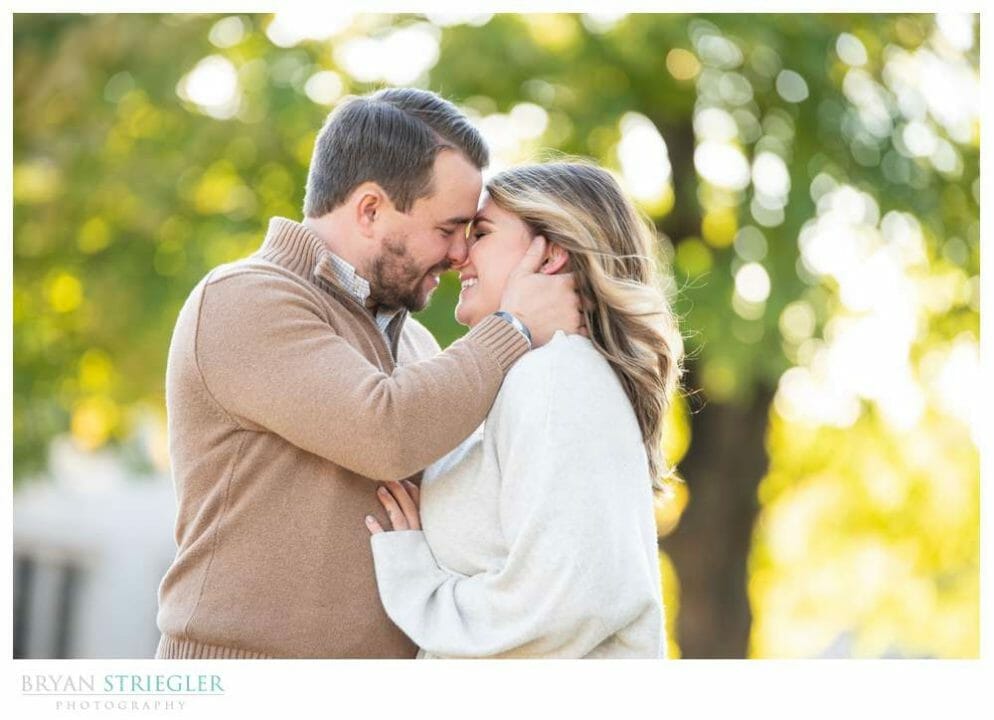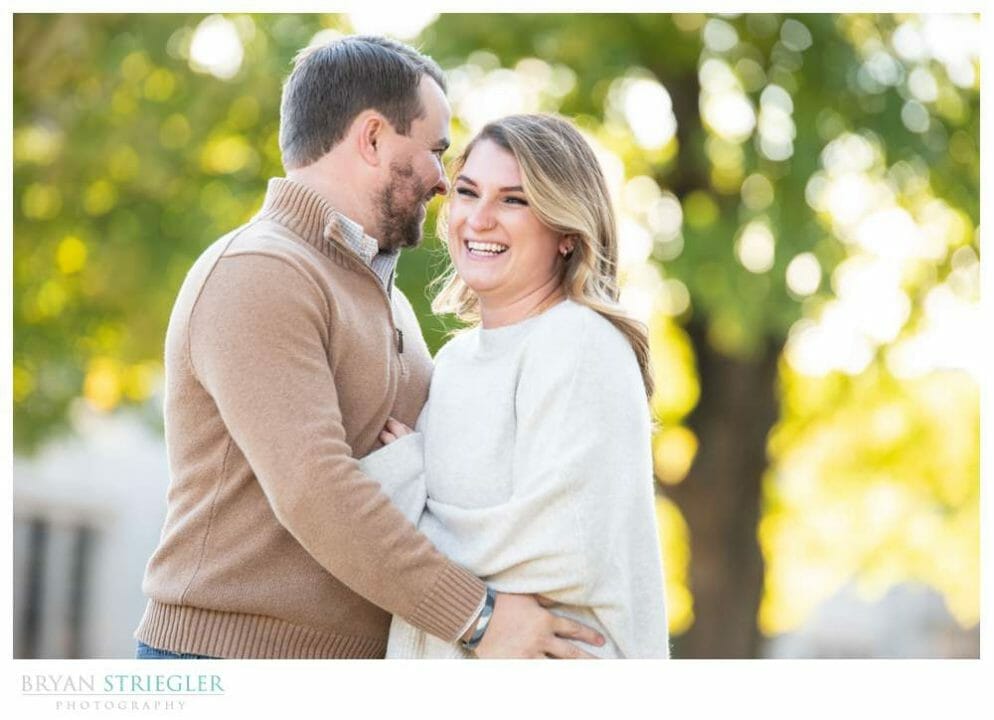 Ben was a little quieter, but he seemed to do ok with everything. I think most guys don't love photos, so the fact that he at least looked happy was a good sign.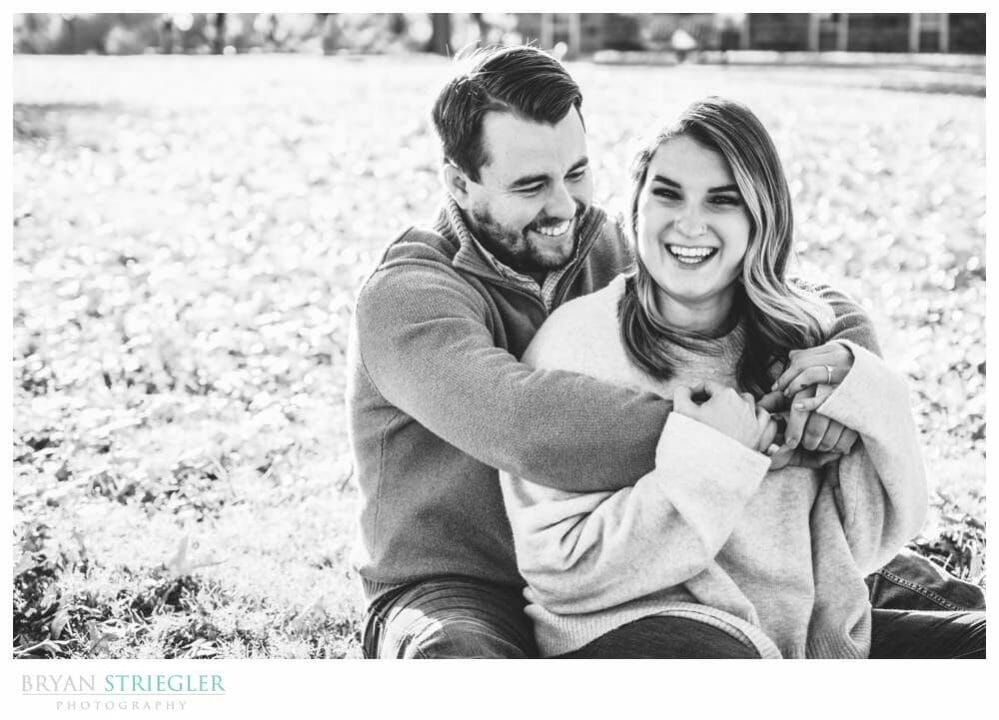 So, as I mentioned, the place was crowded, so we were a little limited on our options. We used a few places on Old Main lawn and then the long walkway with Old Main in the background. They decided to bring some champagne to fire off, and I was amazed at how well it went. From there, we decided to hit up Dickson Street to get a different look.
Dickson Street wasn't nearly as crazy as Old Main. People were around, but they weren't doing photoshoots and hanging in the same spot. We found this brick wall that I've never noticed before. It had bricks that randomly stuck out from the rest. I can only imagine how many drunk people have tried to climb it. Besides that, I found a nice red wall and at least one red tree!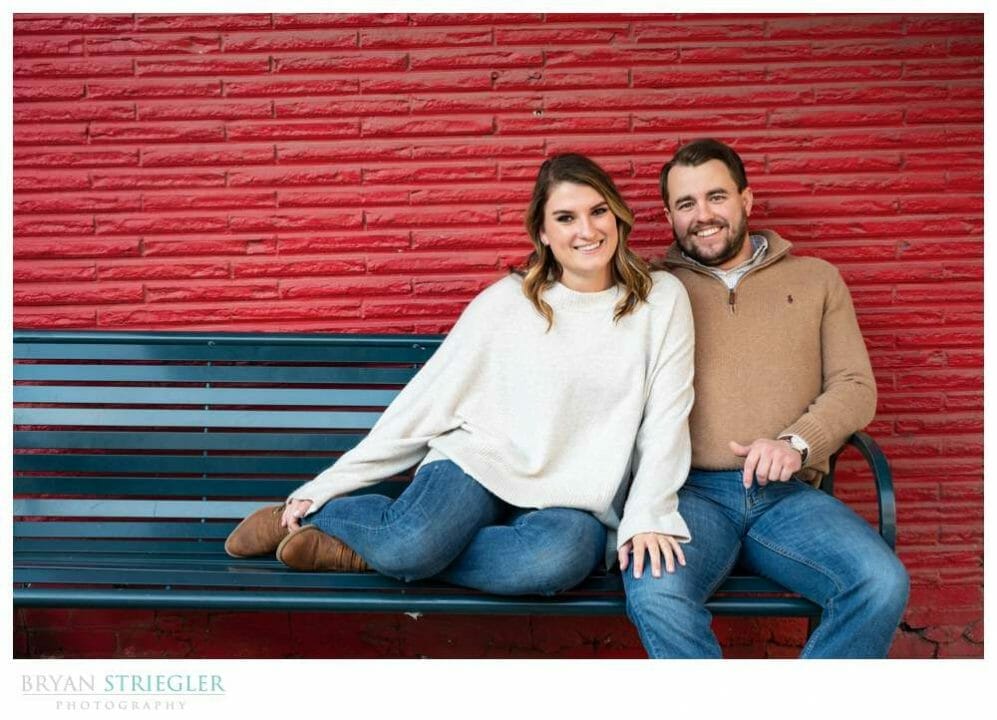 What a nice Sunday engagement session! I got to go out in the beautiful weather and meet a fellow South Park lover and former teacher! The craziness continues! I'll be shooting four more sessions this weekend, so I'll more to share really soon!