The wedding world is pretty interesting. It's one of the few jobs where you are meeting people and planning for such a long time before actually doing anything. Most weddings are booked 8-15 months in advance. I started talking to Sarah quite a long time ago, and then we finally got around to doing her engagement photos in July. I'm pretty sure the long delay had something to do with this little this called Covid. We had planned on doing them before but then everyone stopped. I'm so glad we got back together because these sunset engagement photos turned out crazy good!
Sunset Engagement Photos
Sarah had some ideas for engagement photos, so I had to try and find a location that matched. Honestly, I wasn't positive on where to go for them. We ended up using this area out near Johnson. I had used it before, so I knew there were some fun spots like a creek and a big hill.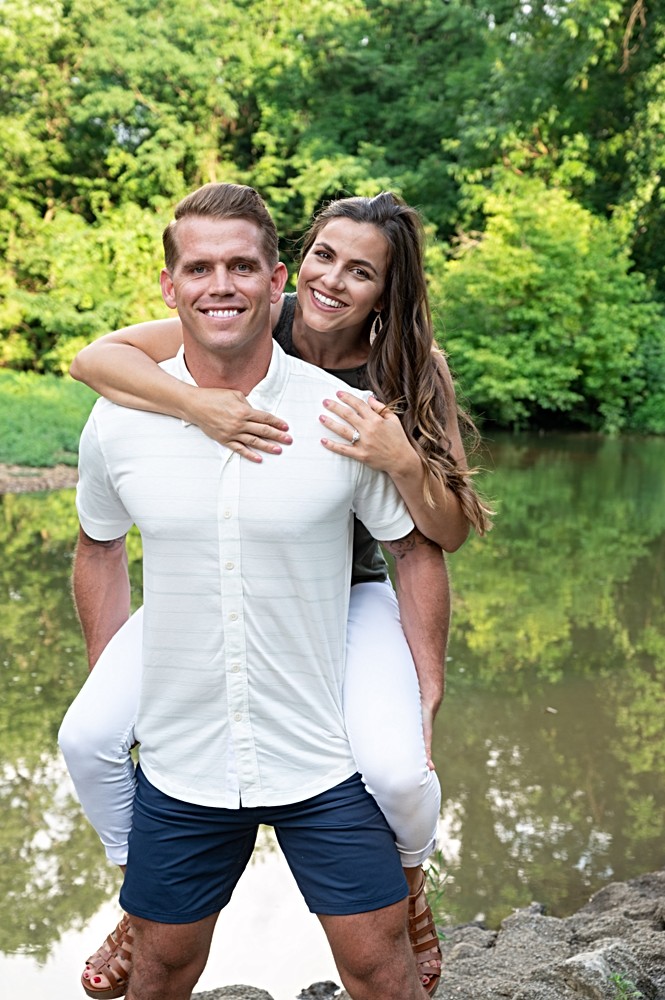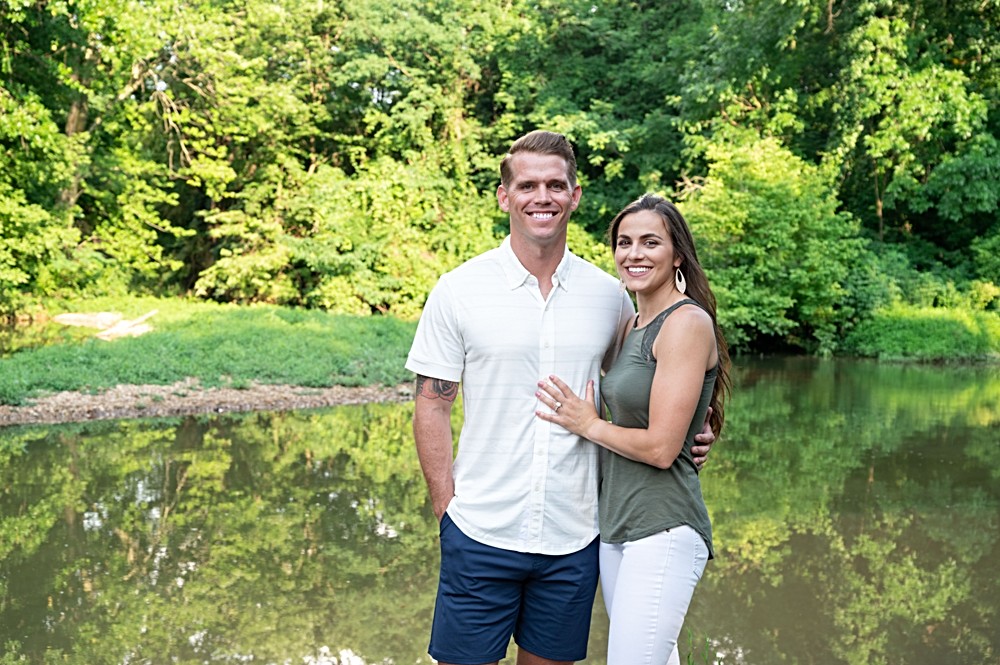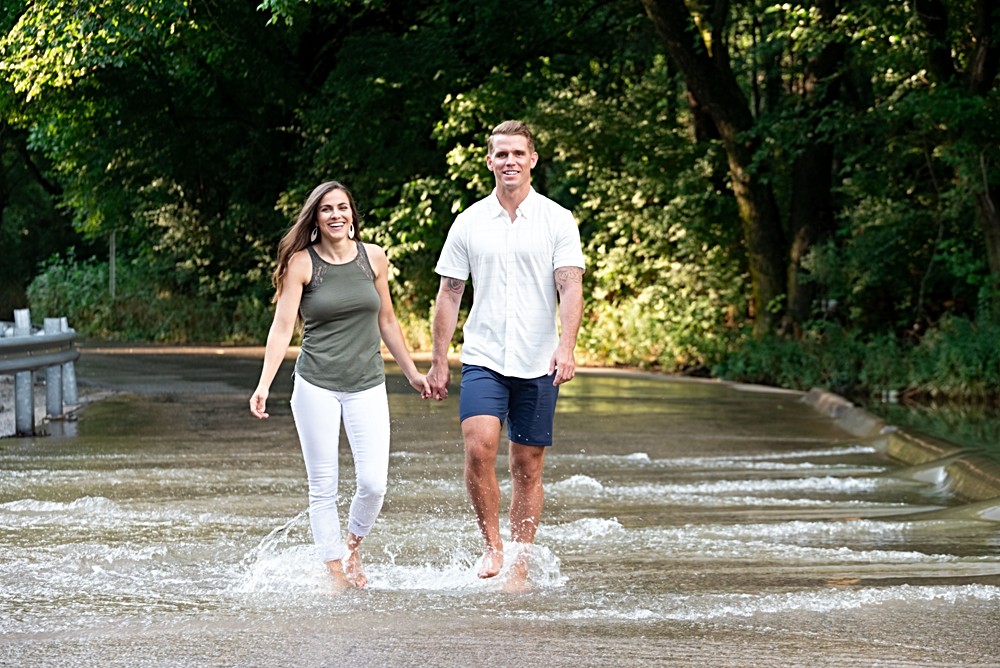 When we got there, we found that the creek was actually filled and flowing over the road. We got to watch a few cars cautiously drive through it. I'm so happy no one got stuck. That would have been really bad. We ended up using the flooding to our advantage. Sarah and Ryan walked through it and played around, and it was super cute.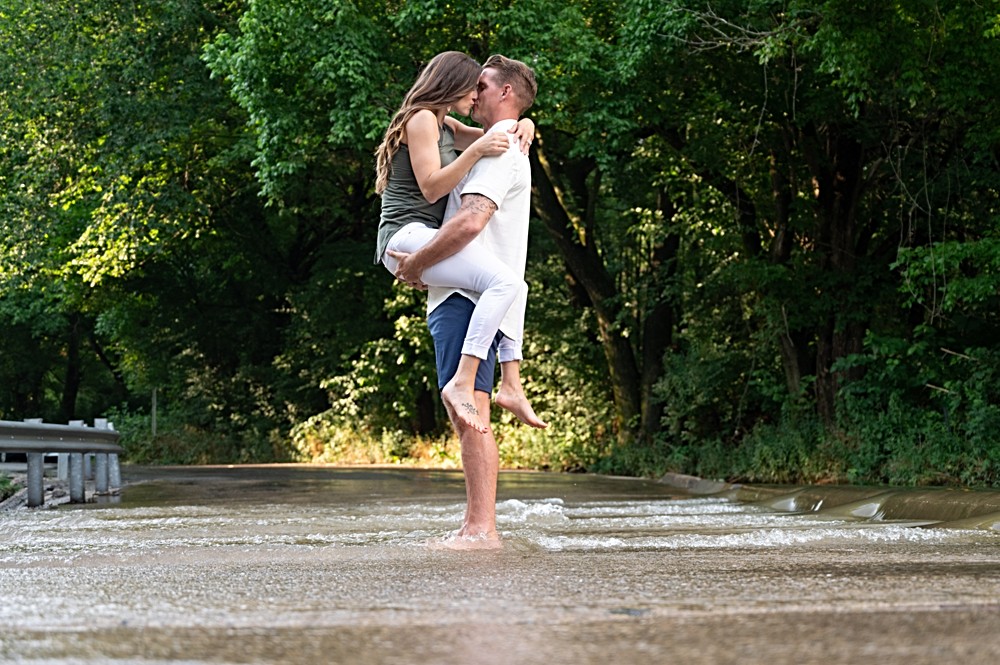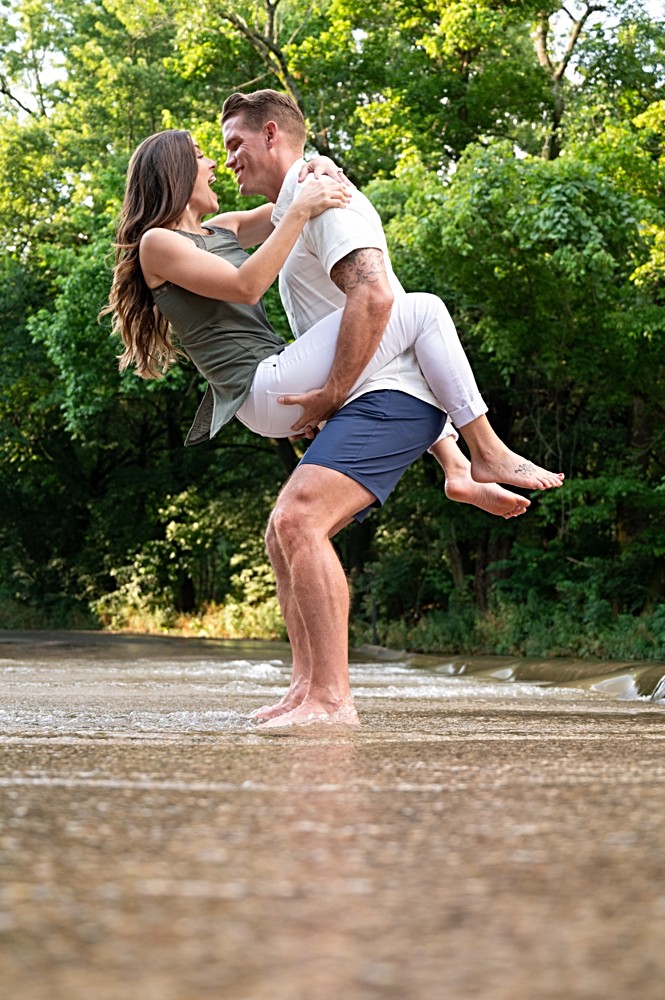 After the creek, we headed back toward our car to go to a new spot, and we got a surprise…it started raining. We hid out in our cars and just waited it out. It might have been 10 minutes and then things were back to normal.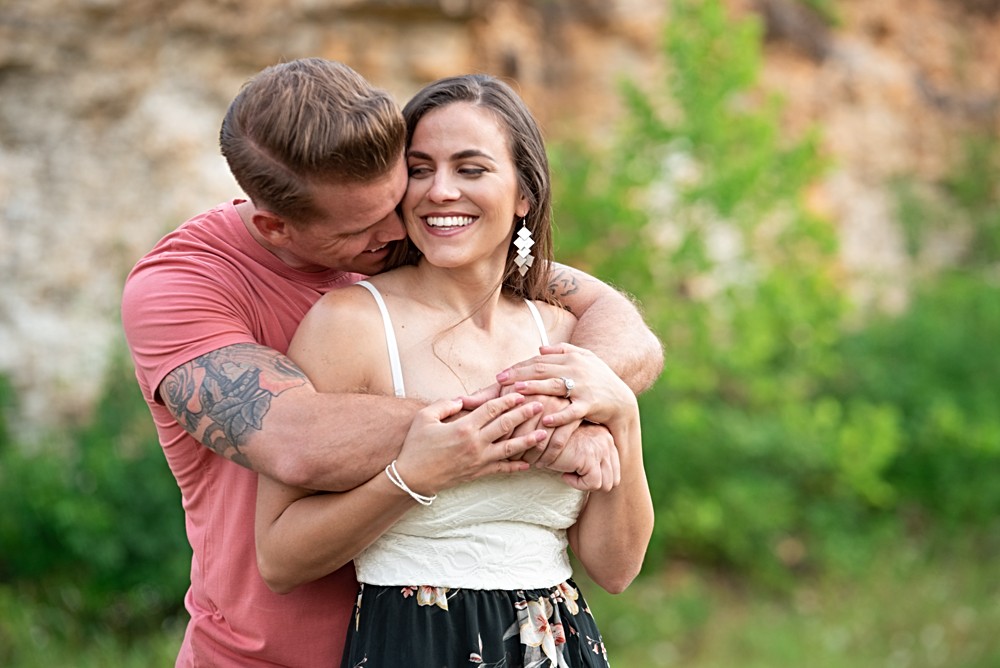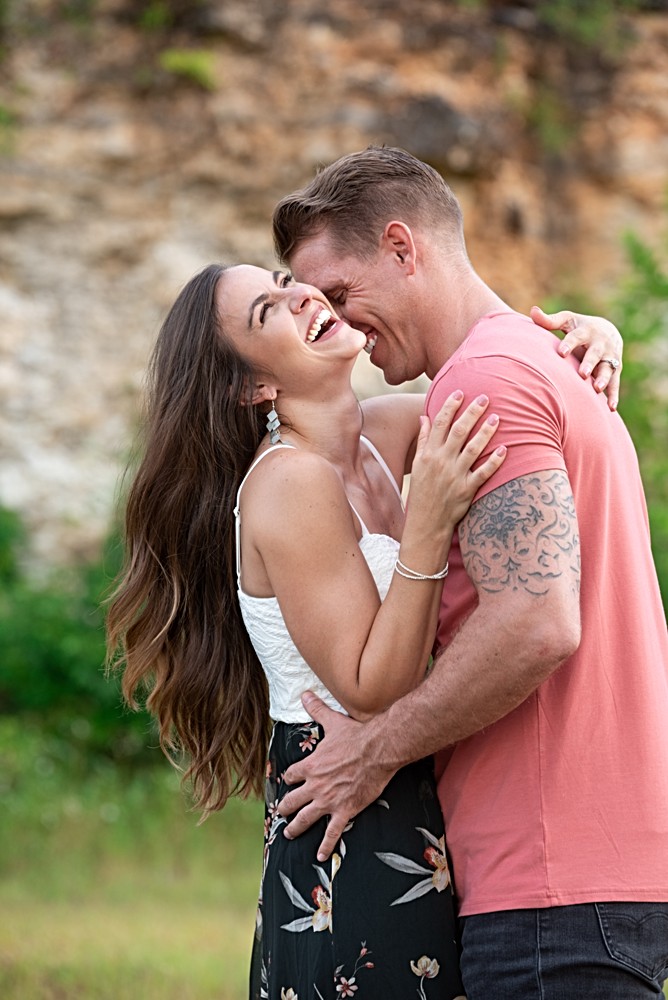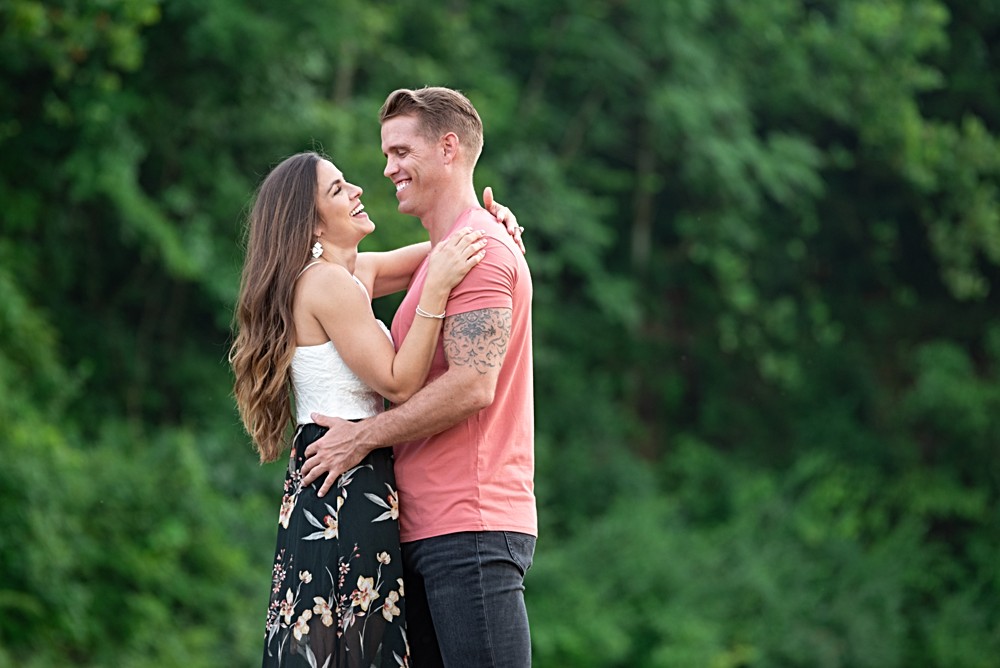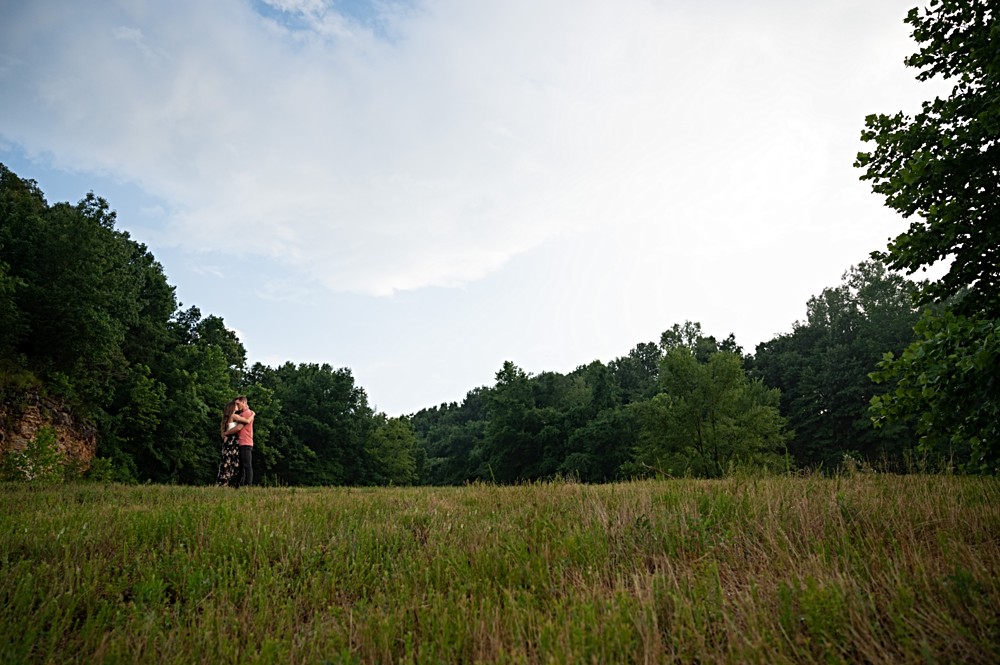 Right by our cars was another good spot. There was a raised area with a great view of the sky and rock cliffs in the background. If you've been looking at my wedding photos for a while, you know I love doing wide environmental shots using flash that bring out the sky.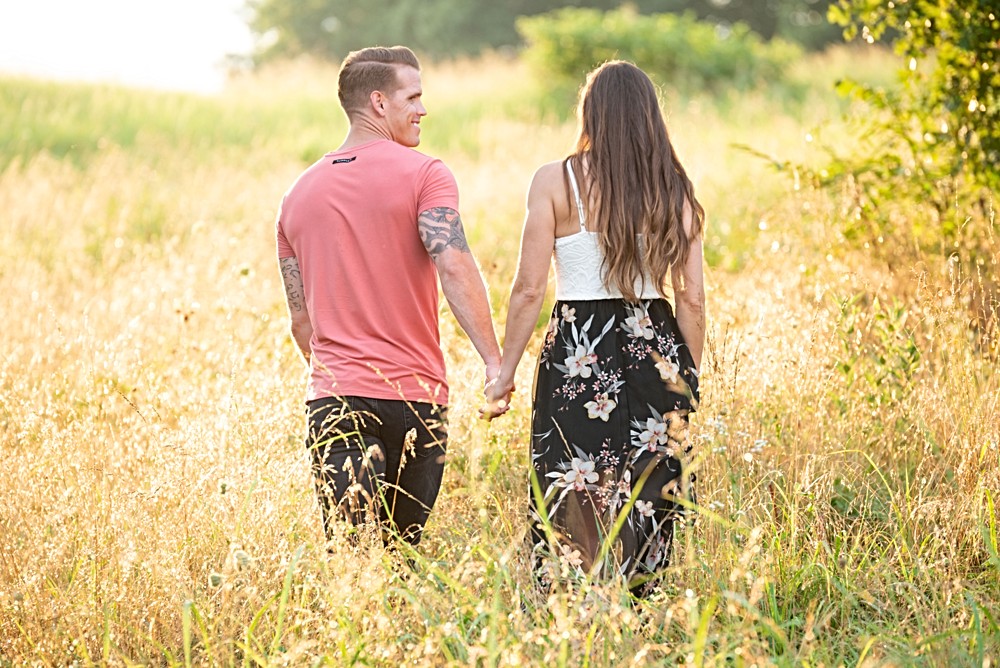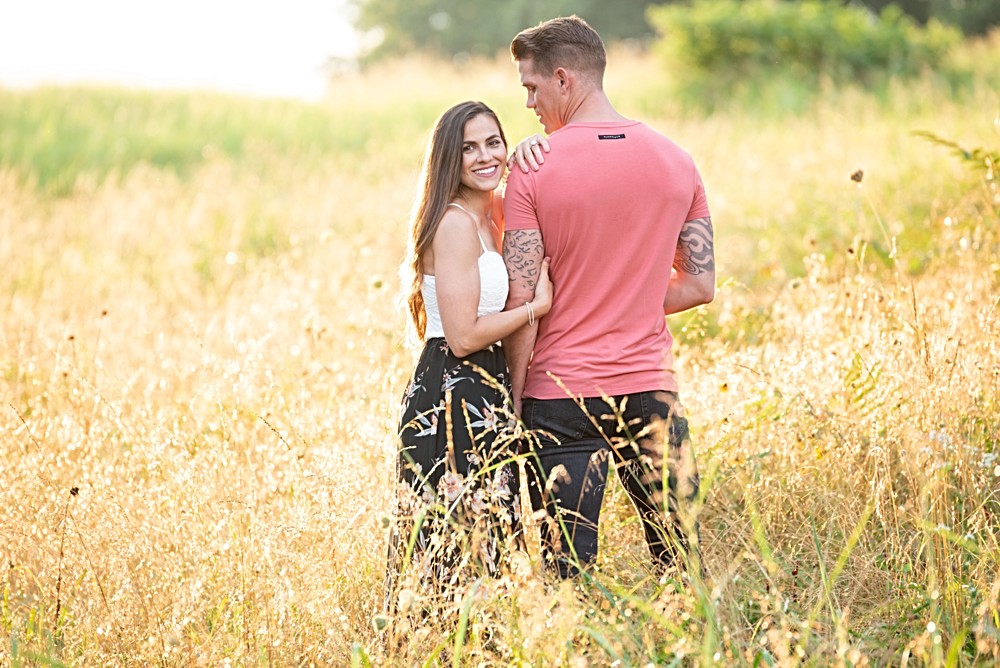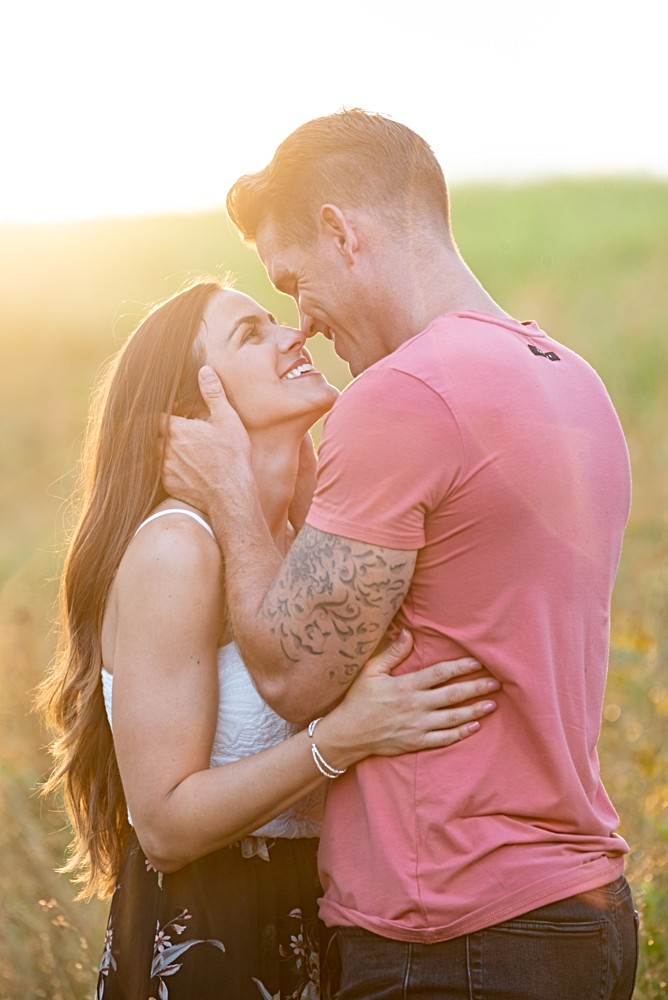 Our last spot ended up being my favorite. The sun was starting to go down, so I was looking for a place with the light coming in. I found a field with some high grass and trees, and the light was perfect. The sunset photos were so beautiful. The color and light mixed with their emotions were perfect!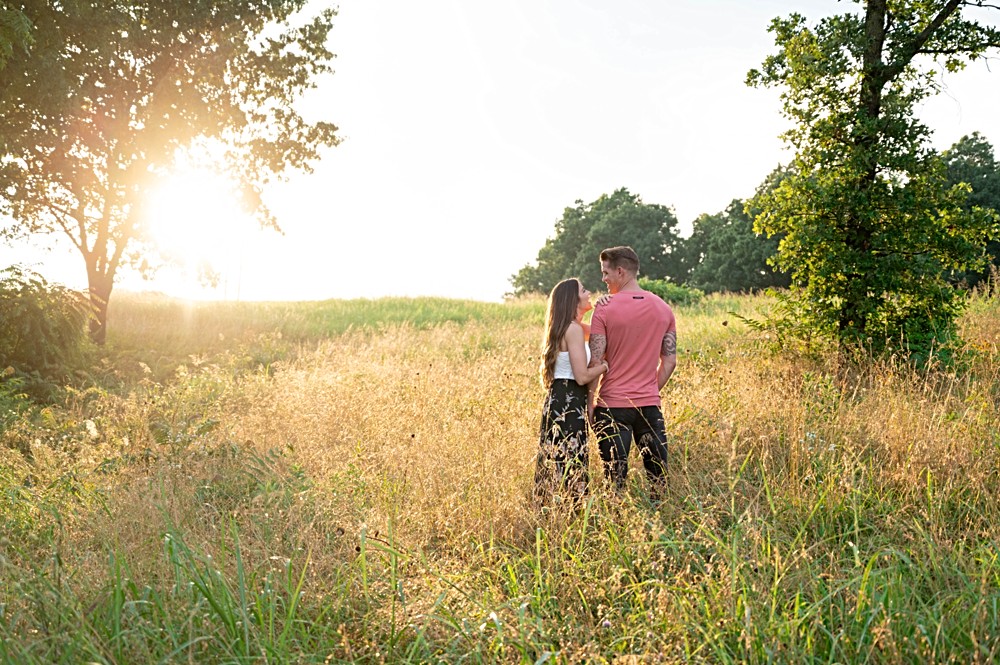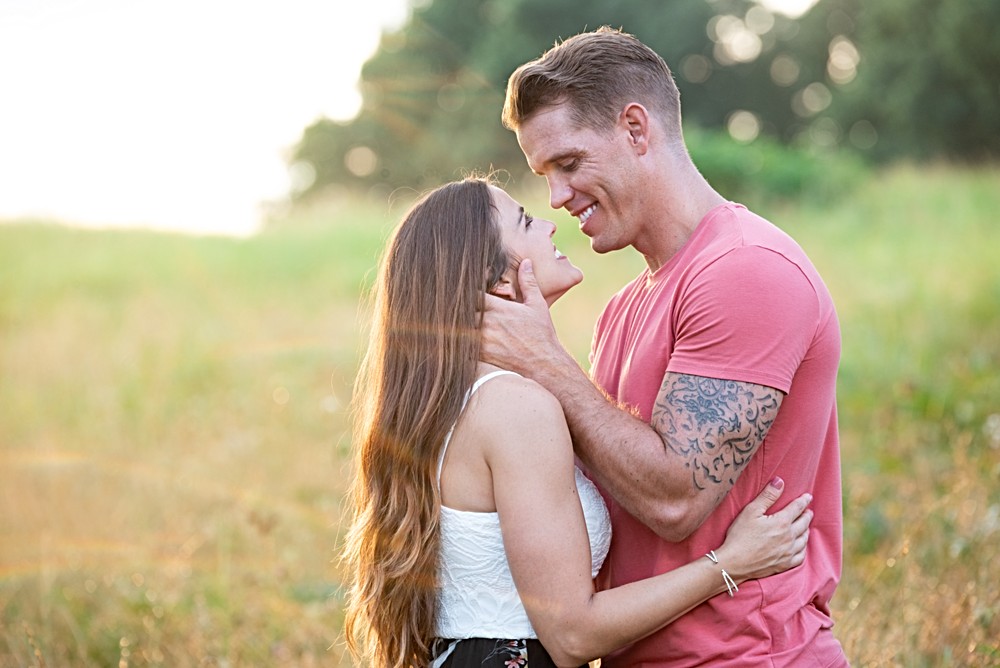 Sarah and Ryan had big plans for their wedding as well in California, but that got messed up by Covid as well. They ended up scrambling to find a wedding venue in Northwest Arkansas to have their wedding. Luckily for them, they were able to use Willow Brooke Farm.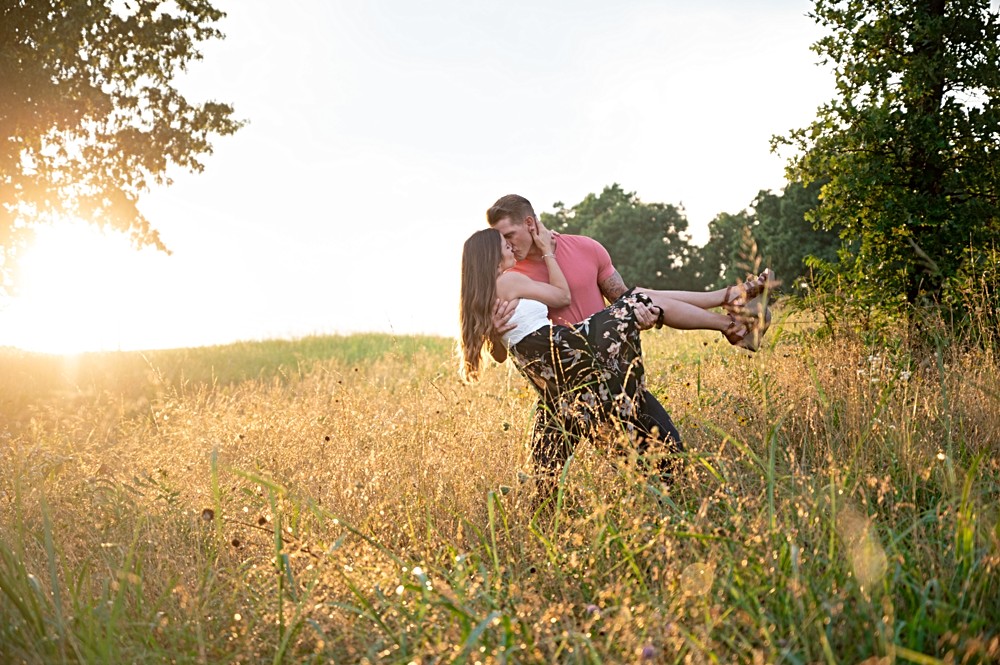 One of their good friends is a photographer as well, so I wasn't there at their wedding, but I'm still so happy we finally got together for their engagement shoot. These sunset engagement photos will be going in my portfolio and will be something that I'm trying to create more often! Thanks Sarah and Ryan!