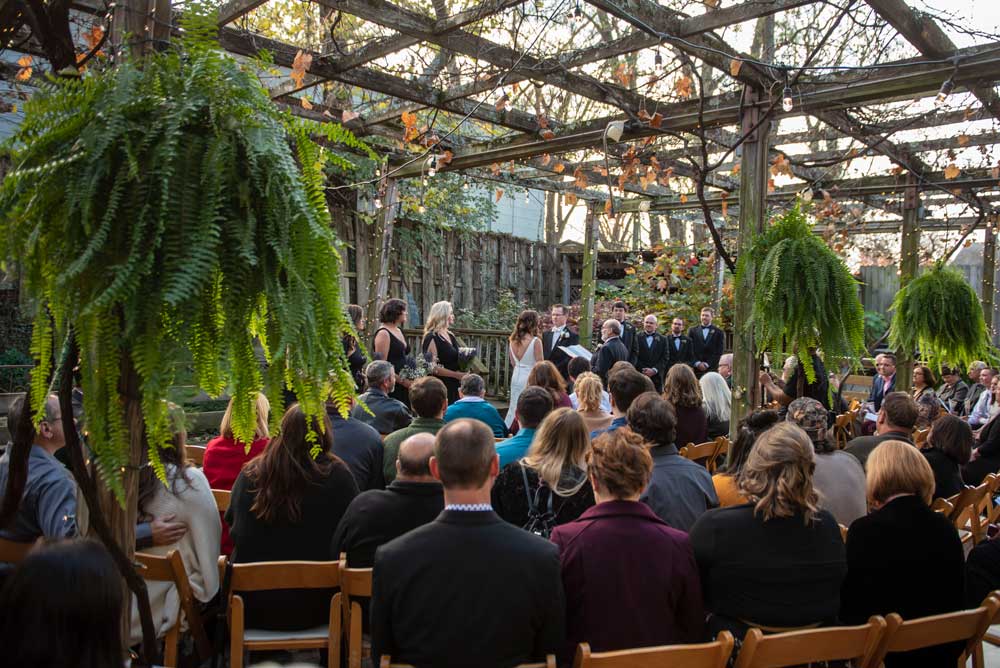 There are several wedding venues that are used mainly for just one thing, ceremonies or receptions. This really isn't that big of a deal, but it's always a little easier when you can do everything at one venue and avoid having to travel. Traveling wastes time, people get lost, and then you have to transport and setup in two places. The Garden Room wedding venue is the one stop place for everything you need.
The Garden Room Wedding Venue
The Garden Room can take care of your wedding ceremony and your wedding reception needs. Outside you have a good amount of space. It's a lovely courtyard with a stage in the front and deck in the back and a wooden covering with vines. It's really beautiful. Most people will use the outdoor area for the ceremony, but later, it also can be used for a dance floor or just a place for people to hang out.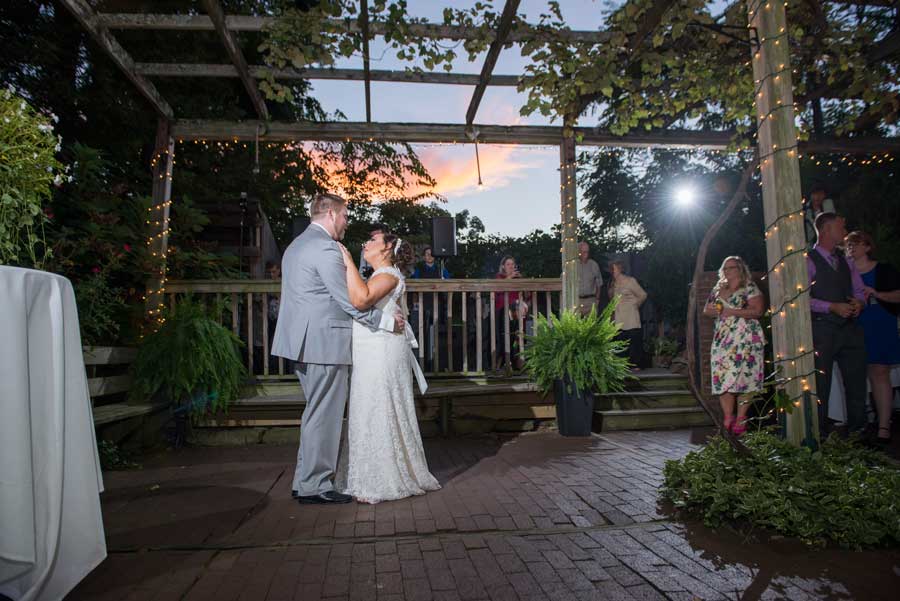 Inside the Garden Room Fayetteville AR
Inside the Garden Room, you have a big open room with dark brown wood everywhere and these really interesting lights hanging down. There's a small upstairs spot that leads to the bridal suite, but it's also a nice place for the couple's grand entrance. The inside is used mainly for eating and the bar, but it could also work for the ceremony if the weather was bad or dancing during the reception.
The Garden Room wedding venue also provides other things you need. Inside they have the bar, so your guests will be taken care of. They also provide all the food, so you don't have to worry about an outside vendor. The Garden Room is used to taking care of the food, so it will be much easier for them.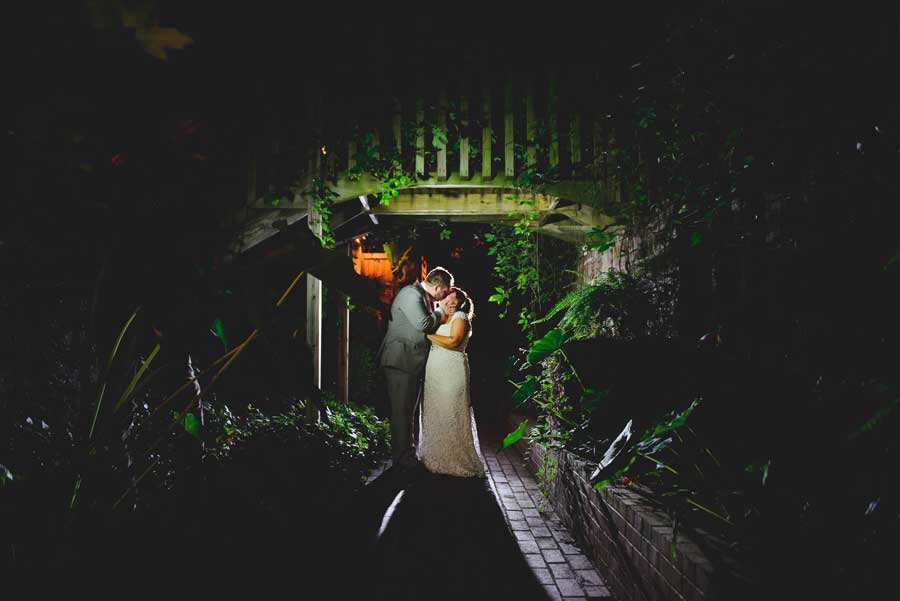 Another fun advantage to the Garden Room wedding venue is its location. It is right on Dickson Street. You can literally walk out the front gate and adventure down Dickson Street. For those that aren't local to Fayetteville AR, Dickson Street is the main area for bars. This is a great option for the after party once things die down inside the Garden Room.
Wonderful Service
Over the years, I've always been impressed with the service at the Garden Room. They make sure the bride and groom are taken care of and things are done quickly and easily.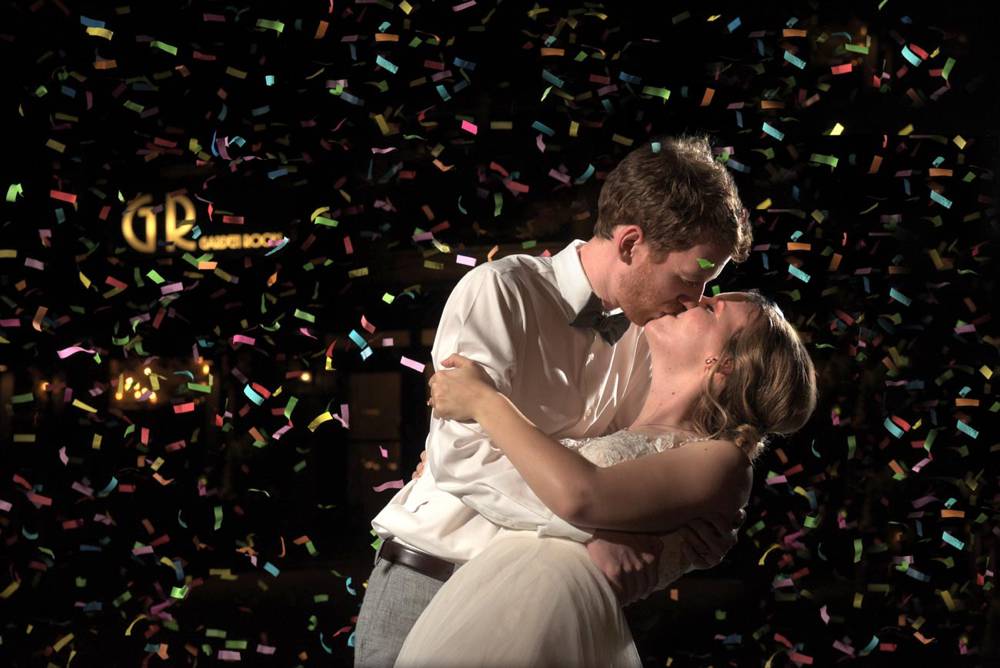 If you're looking for a wedding venue that has everything built in so you don't have to worry about anything and you're wanting a place close to party central, then check out The Garden Room wedding venue. It might be the perfect place for your wedding.