Planning a wedding can be both exciting and overwhelming. With so many steps to plan, how do you know where to start? This blog post will cover the steps of planning your perfect wedding day from hiring vendors to creating a schedule for the big day. I'll also discuss how to find the perfect wedding vendors and what questions you should ask. If you are excited to get married and looking for an easy way to get started on your big day, this is the guide for you!
Is wedding planning hard?
Everyone has different skills and feelings about things, so some people will love the idea of planning a wedding and find it easy, while others will really struggle. Some might start off enjoying it, but after a few months, find it is harder than they thought.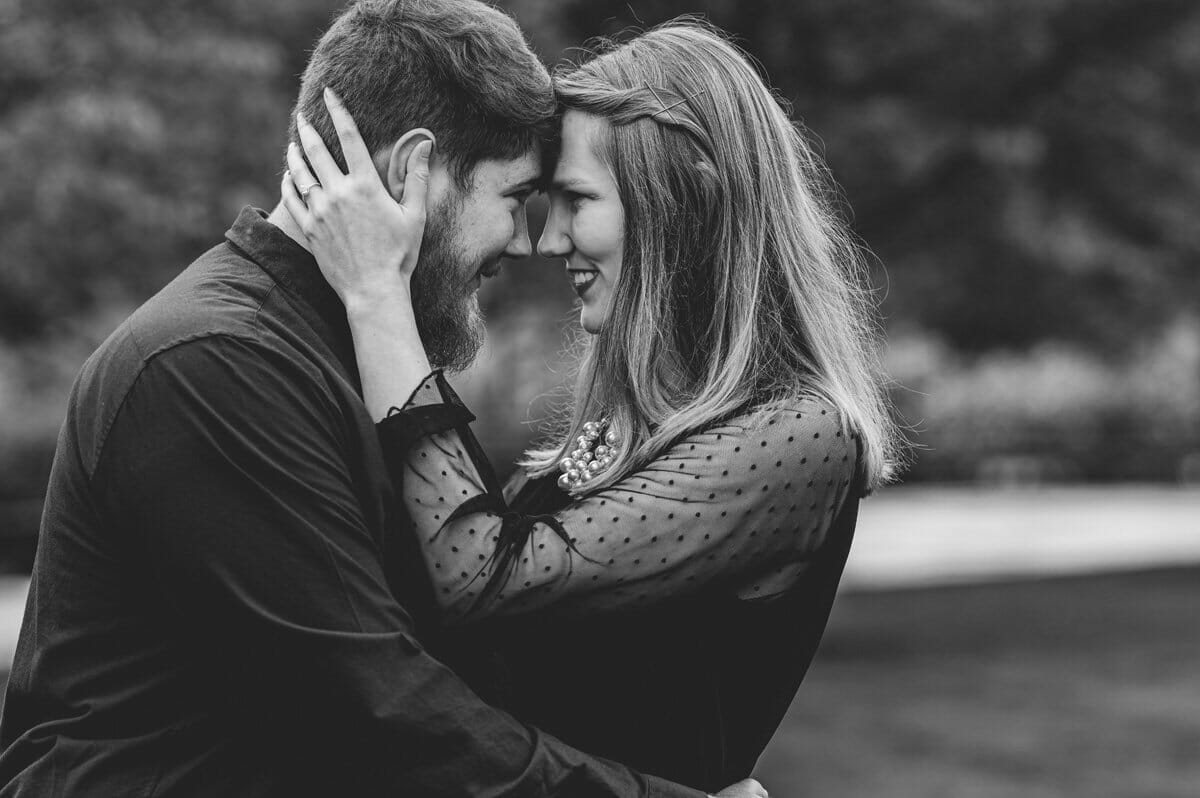 No matter where you fall, there are things you can do to make planning a wedding easier. The good news is that you've already found this post with all the steps to plan a wedding. Hopefully, it will help you feel less overwhelmed and give you a good strategy for planning your wedding.
If you still feel like this is too much for you, I'd suggest you hire a wedding coordinator. He or she can do most of the work for you for your ceremony and reception, so you can sit back and relax.
What order should you plan your wedding?
In the rest of this post, I will walk you through planning a wedding. I think it's important to say that there isn't a right or wrong order of doing things. There are some things that make more sense to do earlier, but you don't have to follow this order completely. For example, if you already know the baker you want to use, you can book them sooner in the process.
Involve your fiance
Let's be honest, the bride usually has more input on planning a wedding, but try to involve both partners. The wedding is about two people, so you both should be happy with every decision.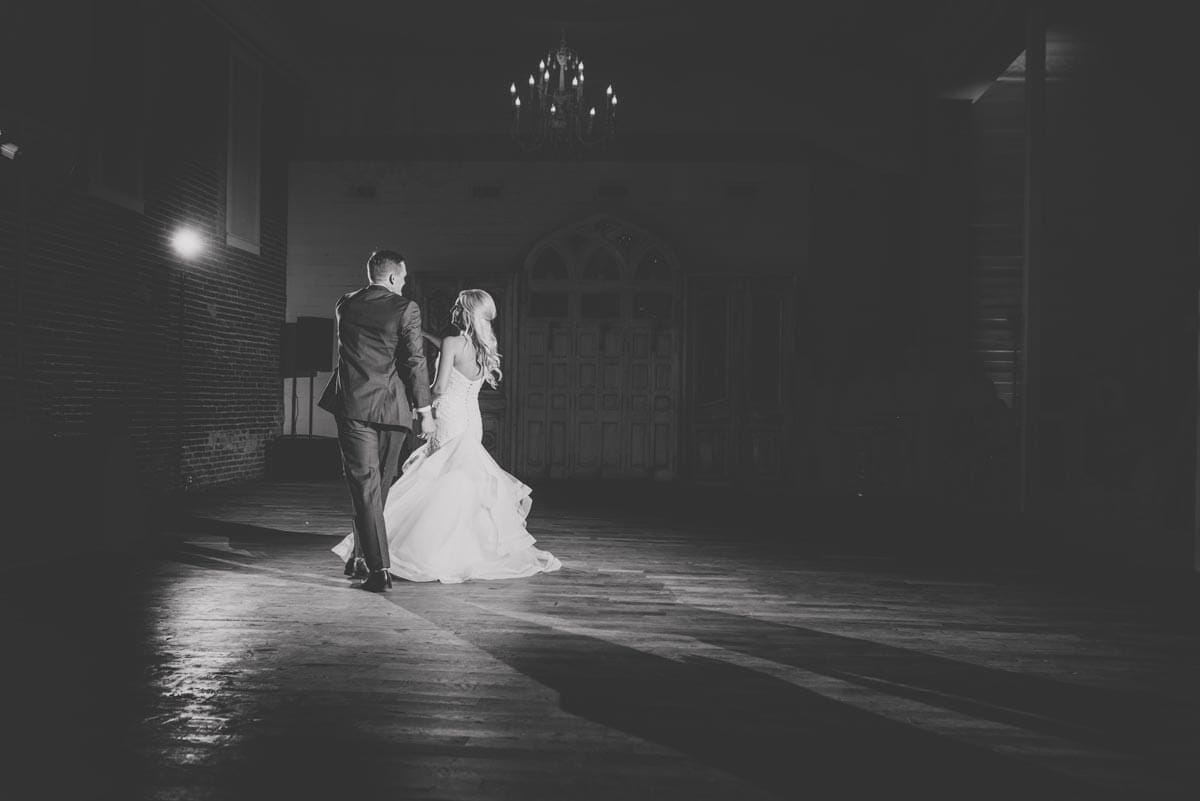 Try to get your fiance involved as much as possible, but don't push too hard. Some people really don't like planning, and if you force them, they will start to really resist. Talk to him or her and get an opinion. Then, involve him or her as much as they wanted.
Learn how to plan a wedding by following these 19 tips and steps:
1. Gather Inspiration
Now it's time to get started gathering ideas. You might already have some ideas from weddings you've attended or things you've seen on social media. Continue looking and finding more ideas. Look on social media, Pinterest, or do a Google search.
You can use a notebook, your computer, or Pinterest to keep track of all of your ideas. As you go, make sure to remove anything that no longer fits. If you keep too many ideas, it will end up causing more confusion than helping. These can also be used later when you hire vendors and get contracts.
Understand what you don't want
As you're getting all of these ideas, make sure you have an idea of what you do and don't want. This is your wedding and it should be exactly what you want. This means you don't have to follow all of the traditional things if you don't want to. Again, this is where communication between the two of you is important.
Decide on the tone or experience
Another thing you need to decide early in the planning process is what you want the tone or experience to be for yourself and your guests. Do you want it to be very formal or more relaxed? Do you want people to be up and partying or sitting down and talking? Once you know this, you can start working on creating that experience with everything you do.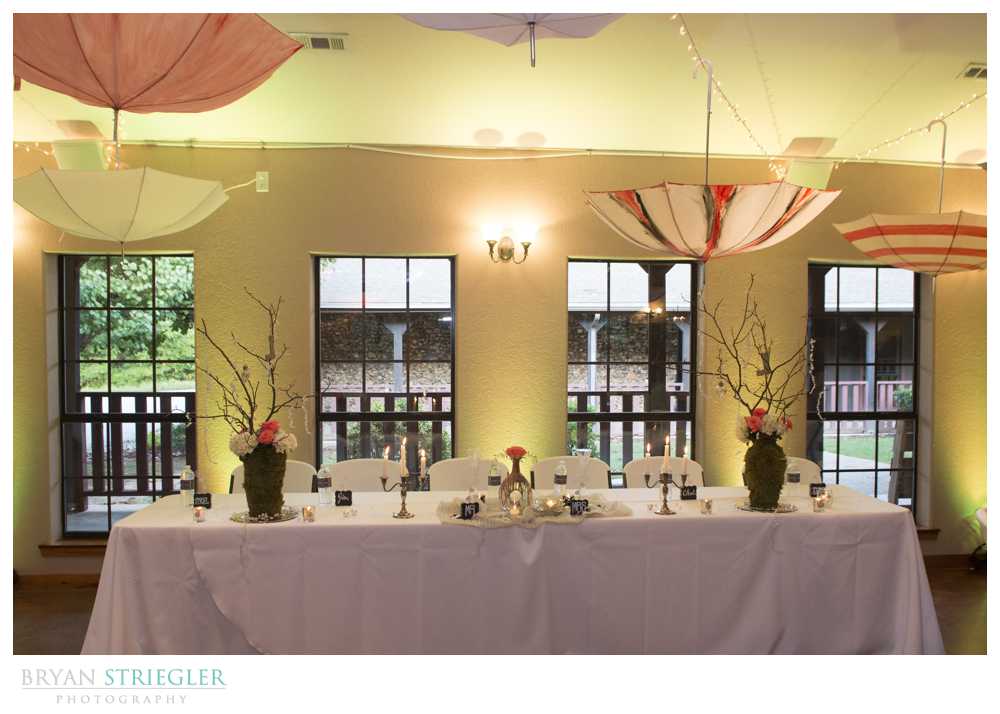 Select a theme and Color Scheme
Decide on the theme and colors for your wedding. This will help guide all of the other steps you'll take in planning a wedding. As you're going through all of the steps, make sure you are lining up with the theme and color. For example, if you are doing a winter wonderland theme, your centerpieces should match.
2. Create a Budget
At this point, you'll want to create a general budget. It doesn't have to be exact to the dollar, but you want a realistic number. It's important to have this because your budget will help guide you as you hire vendors.
To get a general idea, find out who all will be helping pay for things. Then, you can add up all the numbers to see what you are working with.
How do you know if that's realistic, though? There are two ways to get an estimate. Do research in your area and see what everything costs, or you can use an online wedding budget calculator.
What if you have a smaller budget?
Money is almost always the biggest concern with trying to plan a wedding. Yes, things are a bit easier if you have unlimited funds, but even if you have a smaller budget, you can still have a wonderful wedding.
When you have a smaller budget, you'll have to make some tougher decisions. You'll have to decide what is most important and probably cut out a few other things. You may also have to rely more on friends and family and DIY somethings like the decorations or cake or have the rehearsal dinner at home versus a restaurant.
3. Hire a Wedding Coordinator
As I mentioned earlier, many couples will want help with wedding planning and will hire a coordinator. If you plan on going this route, it's better to hire your coordinator as early as possible. This way, he or she can help you through the whole process.
4. Create a Guest List
The next three steps (create a guest list, choose a date, book a venue) can be moved around in different order depending on how you want to go about things. You might decide to create a guest list first, so you have an idea of how many people will be there.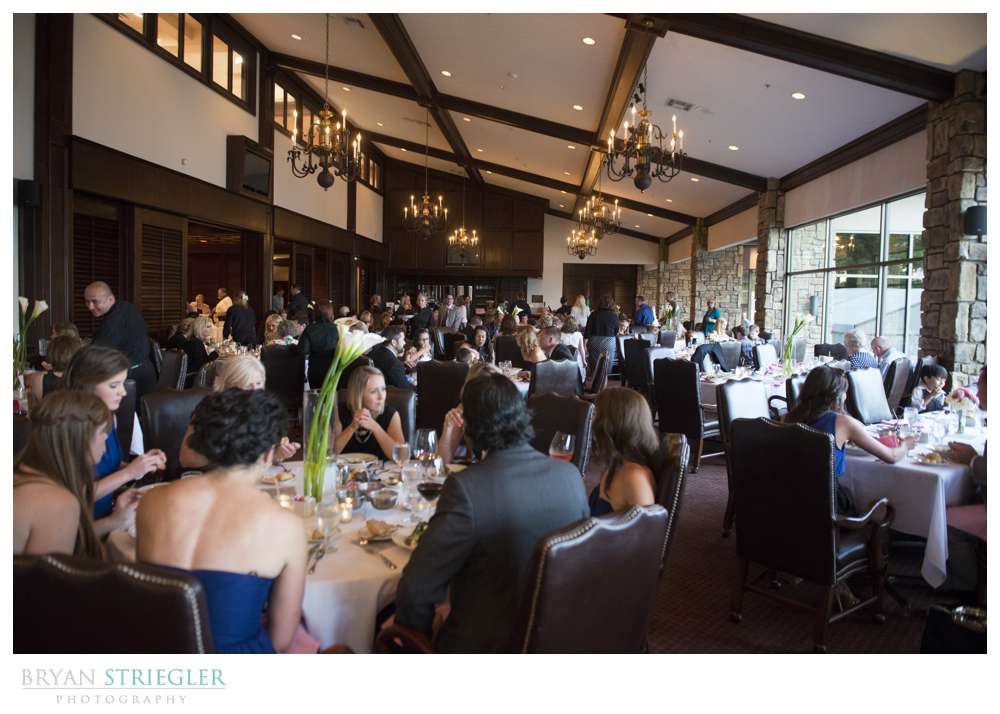 Sit down with your fiance and possibly both sets of parents and write out a general list. This will give you a general number. From there you can add more or cut the list. For more details, check out this post about creating a guest list. 
5. Choose a Wedding Date
You'd think picking a wedding date would be relatively easy, but there are a lot of things you will need to look into. You'll want to consider the time of year and weather, if important guests can attend, how the date affects your budget, and if your favorite venues have that date available. For more help, here are tips on picking a wedding date.
How much time do you need to plan a wedding?
One thing I've learned in the wedding world is that people are very different. I have people book me 2 years in advance and others 3 months before the wedding.
There isn't a perfect amount of time for planning a wedding, but in general, more time is better. I wrote a post about how to plan a wedding in 3 months, but it would be so much easier if you had 18 months. With more time, the vendors you want won't be booked and you can really think about all of your decisions. With a shorter amount of time, you have to rush and you get whoever is left. My best advice is to start planning as soon as you can.
Create a Wedding Planning Schedule
Once you know how many months you have to plan, it's smart to create a plan. You can break down all the things you need to do and set goals of when each item needs to be done.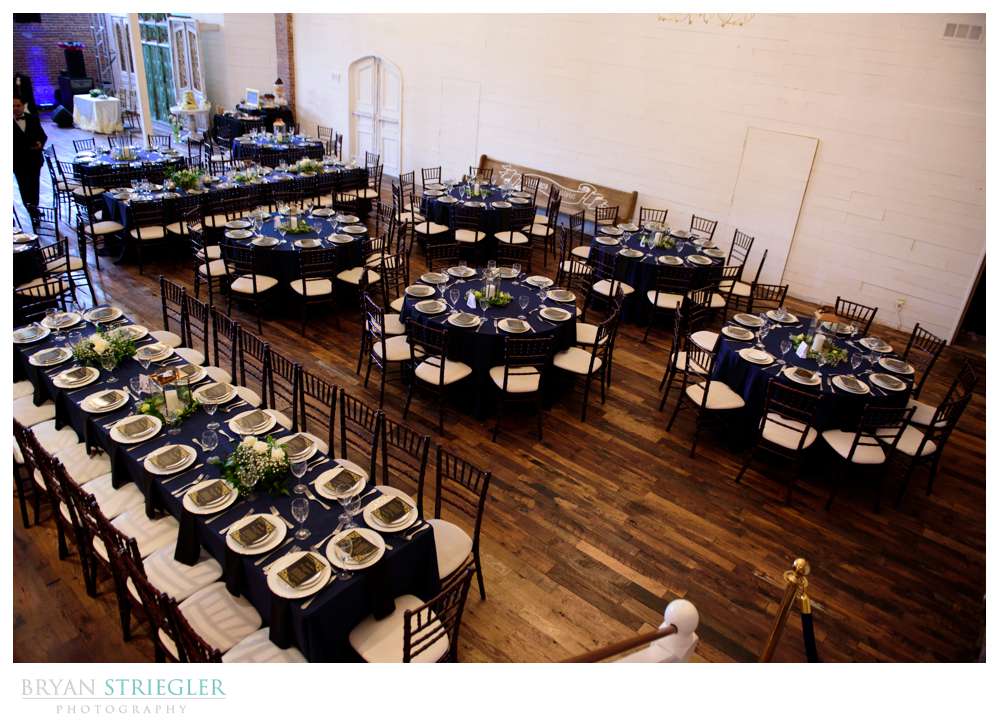 This makes things easier because you are only focusing on one thing at a time. It also tells you when to do things and lets you know if you are are schedule or if you need to do things quicker.
Create a Wedding Planning Checklist
With the schedule, you'll also want to make a wedding planning checklist. It will have all the things you need to accomplish before the big day. As you get something done, you can mark something off the list. This way, you can see progress and not forget anything.
6. Research and Book High Priority Vendors
There are only so many weddings days in a year, and that means many vendors will book up quickly. There are a few vendors that should be a higher priority than others mainly because they can only handle one wedding per day. These vendors should be the first thing you research and book. Other things like caterers and florists can be booked at a later date because normally they can handle 2 or more weddings per day.
Ask the right questions
When you start researching vendors, you are going to find that it can get confusing. After you've looked at 100 websites, you'll forget who is who. You might not be able to tell the difference between one photographer and another.
The best way to really narrow down things is to have a meeting with your top choices and ask some important questions. The questions will vary from vendor to vendor, but in general, you want to learn if they are trustworthy and capable. Besides that, ask questions to see if their values and personality line up with yours.
Book Vendors you Love
As I just mentioned, you want to make sure your personality lines up with your vendors. These are the people that you will be working with on your wedding day. You want to make sure you love being around them. If you find yourself cringing or not being able to have a good conversation with them, then they aren't for you!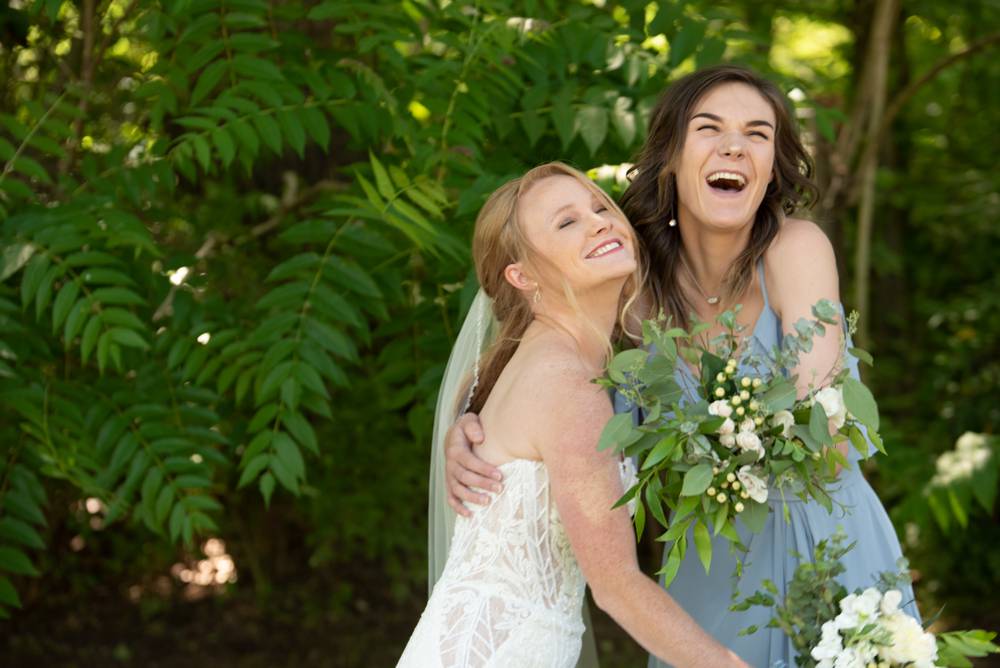 Read the Contract
Another important thing to do is to read all of the contracts before you book anyone. Each company does things differently and if 2020 has taught us anything, crazy things can happen.
Read all the details and ask questions. Make sure to look at their retainer or deposit and cancellation policy. Also, see if there is anything about Acts of God and how they would deal with another pandemic.
Book your Wedding Venue
Looking at wedding venues should be one of the first things you do. Wedding venues will book up faster than anything else, so you want to make sure you don't miss out.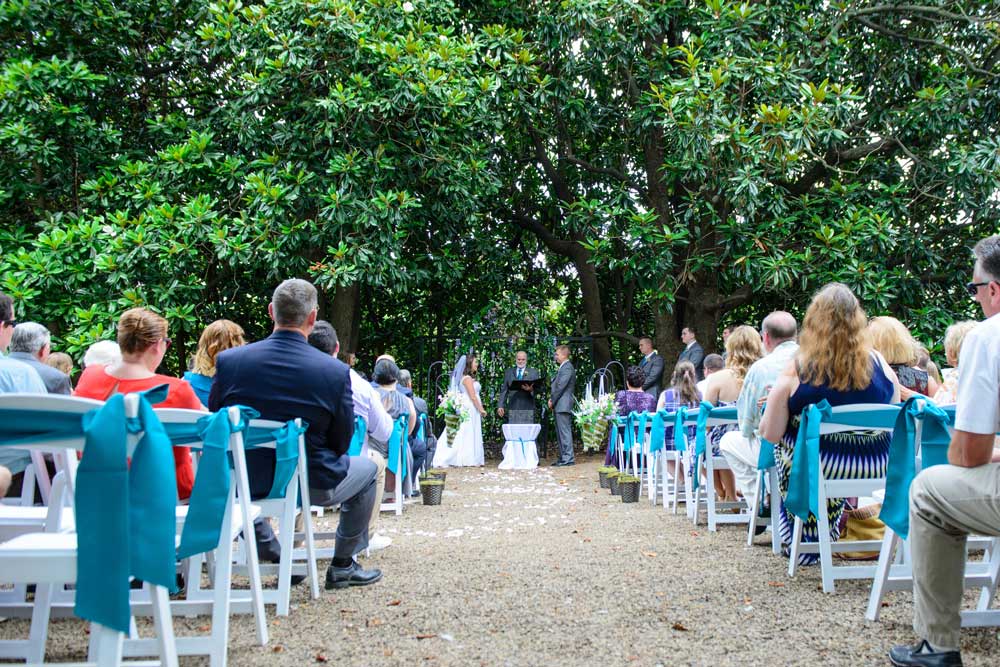 Make sure to visit the wedding venue in person, so you can get a good idea of how big things really are and if there's anything they don't show in the pictures. Does it fit your wedding style? Is there enough room for your guests to be comfortable?
Book your Photographer
Photographers, like venues, book up quickly. It's sad how many times I hear people with regrets about their wedding photographer. Unfortunately, there are a lot of amateur wedding photographers out there, so it's hard to know who has the skill you need.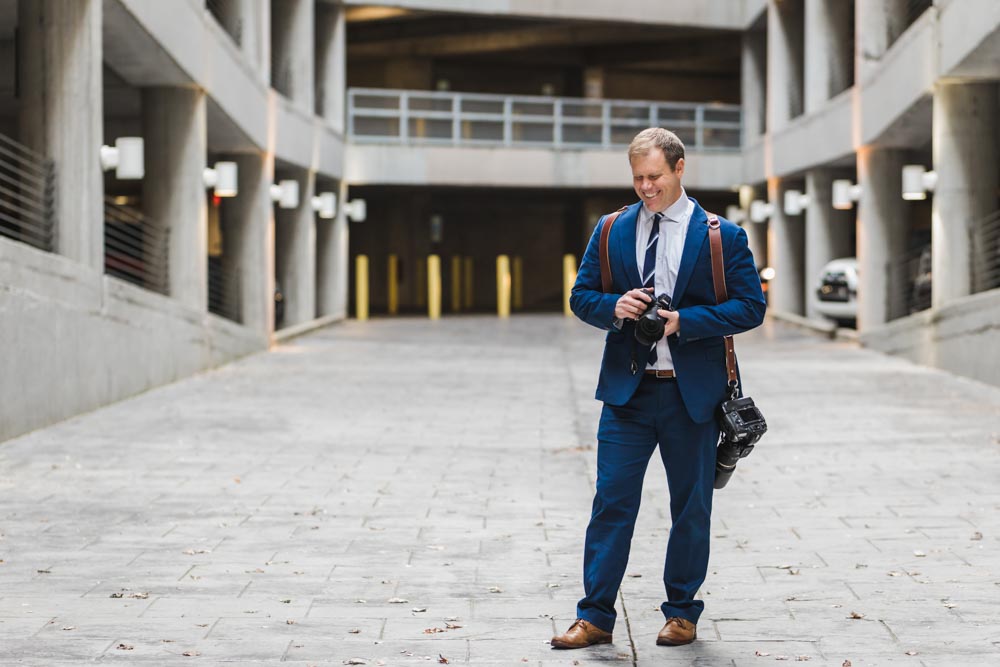 I wrote an entire blog post about finding the right photographer. It's got questions to ask and other things to look for. Hope it helps! ****link
7. Choose your wedding party
Your wedding party will be with you your entire wedding day and will have a big part in the success of the day. Most people consider friends and family. Make a list with your partner for each side, and see if the numbers match up. What size do you want? A lot of people or just a few?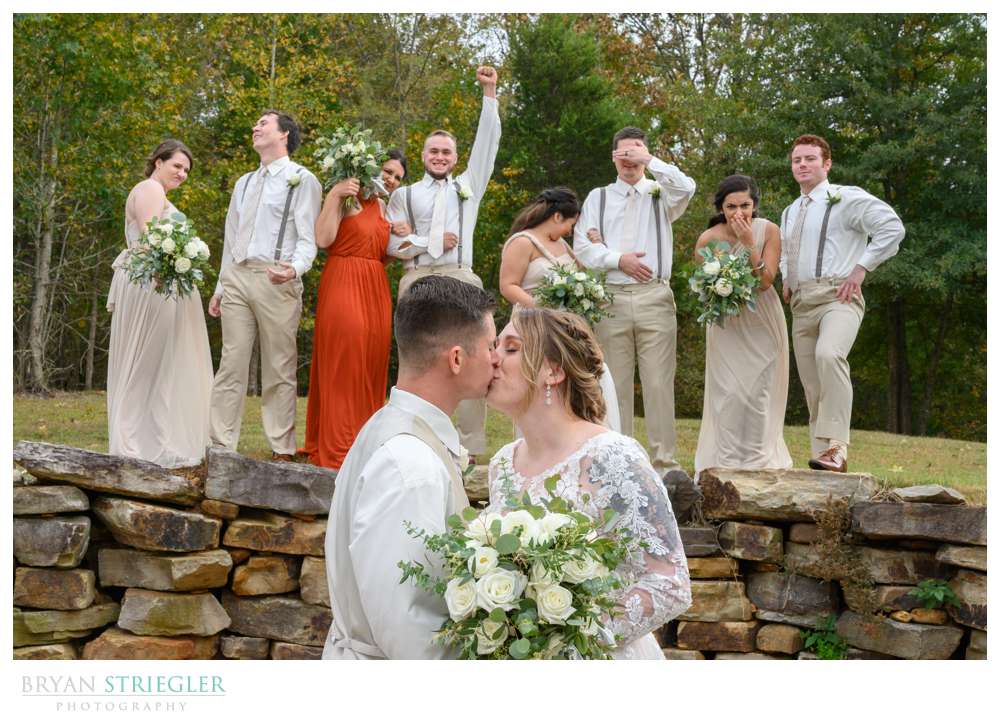 It's also important to really think about who will be there with you. Are they capable of helping you through the planning process and on the wedding day. Will they fit with the experience and tone you are going for? Do you want a bridal party that is full of energy or one that is more down to earth?
It's also important to ask sooner than later. People make plans and you want to make sure you they have your date open. ***link
8. Create a Wedding Website
You'll be sharing plenty of information with friends and family throughout the process. The easiest way to do that is with a website. There are free options out there and you can put photos on it and information like the date, location, and hotel options.
9. Pick Wedding Invitations and Save the Dates
Yes, your website will be able to deliver all of the important information, but you still need to formally invite people through a Save the Date and wedding invitation.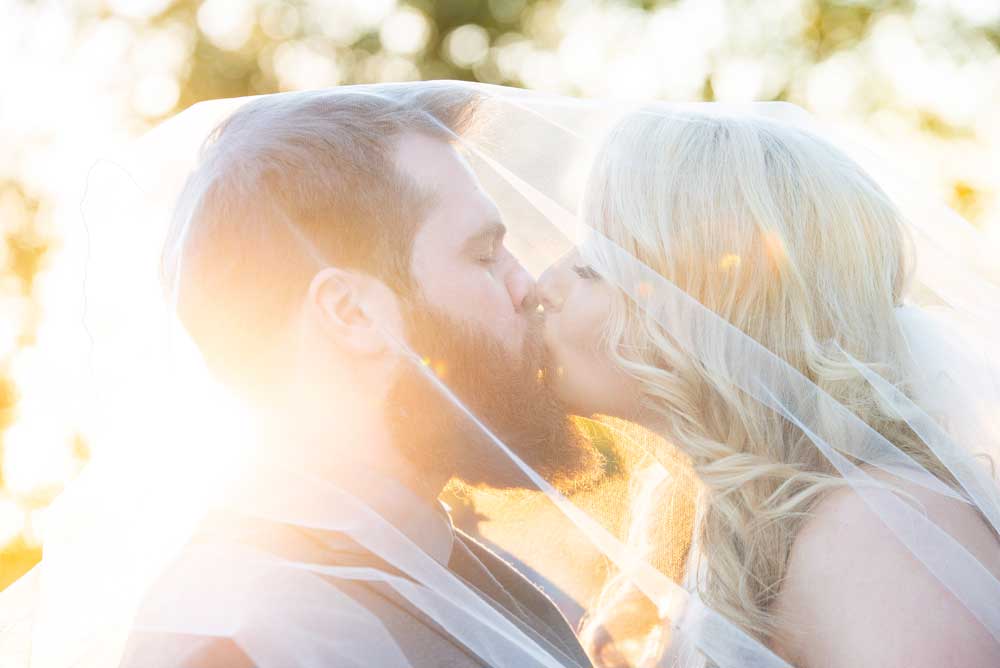 The Save the Date is typically sent out at least 6 months before the wedding while the invitations are 2-3 months before.
You shouldn't have any trouble finding options. Etsy has hundred of designs, and there are printing companies that give you templates as well. As you look at all the designs, remember to keep your theme and colors in mind.
10. Hire Other Vendors
Now, it's time to hire your other vendors like your DJ, florist, baker, and caterer. Go through the same process that you did with your first vendors. Research, ask good questions, and hire someone you like.
11. Find Suits and Dresses
Everyone is going to look amazing at the wedding! Start off by finding the perfect wedding dress. Most likely, it will need to be altered, so you will want to get it early to have enough time. You might also want to have your wedding dress for bridal portraits. In that case, you'll need to get it even earlier, so you'll also have time to get it cleaned.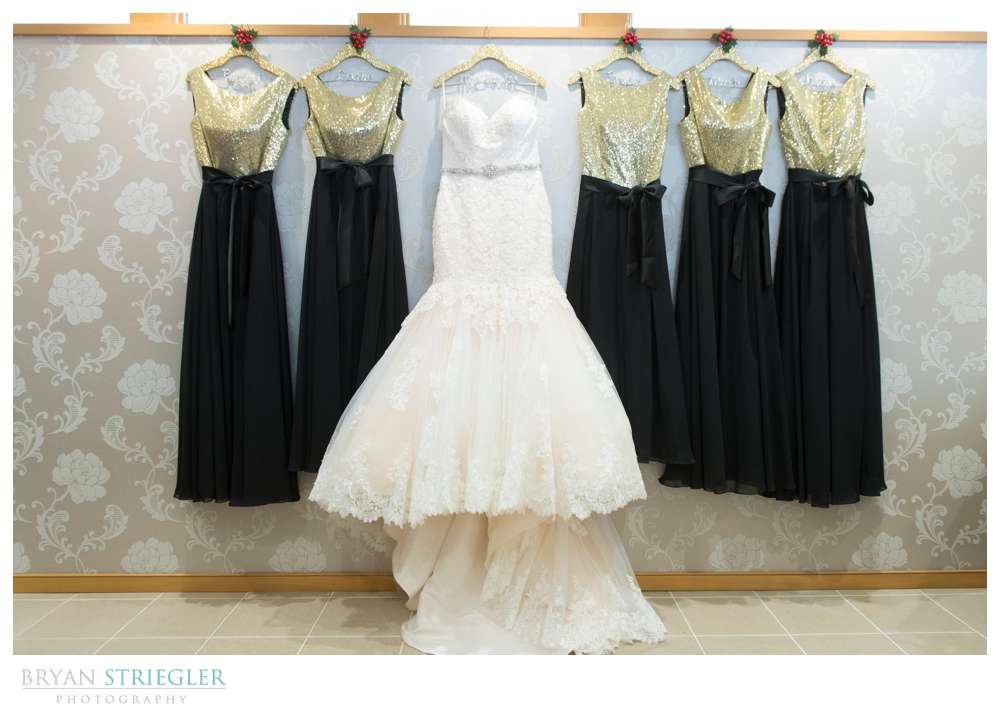 When picking bridesmaids' dresses, make sure to talk to them before making any decisions. Some of them might have preferences about fits or colors or be on a limited budget.
The guys can wait a little longer to get things done. Usually, they can get fit a month or two before the wedding and have enough time. Make sure they get the suits a day or two before so they can try them on and look to see if anythings missing.
12. Create a registry
One great thing about a wedding is you get gifts! People will want to buy you something to help start off your new life. What's even better is you get to pick out what people get you with a gift registry.
Most big stores have a gift registry. You sign up with them and then you go around and scan all the things you want. Be realistic, though, people aren't going to buy you something gigantic.
13. Choose your Wedding Rings
If you haven't done it already, you'll need to get your rings. It might be best to use the same company that you used for the engagement ring, so that the wedding bands will match in fit and style.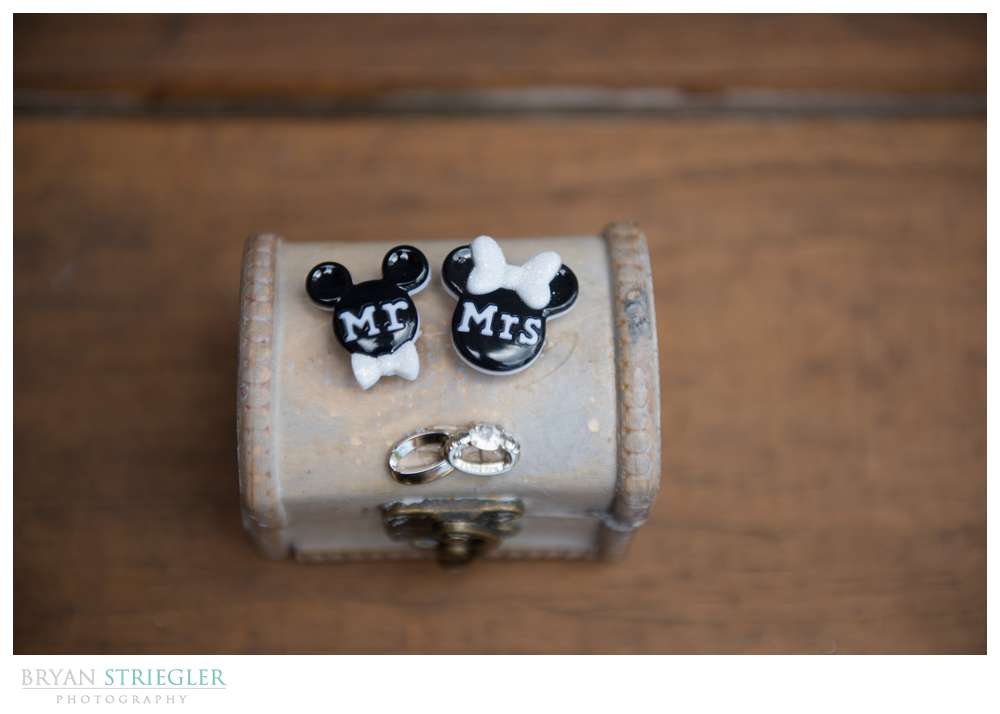 14. Get Your Marriage License
One detail a lot of people forget is the marriage license! It will depend on each state, but you'll need to go through all the steps to get it taken care of in time.
The same thing goes with the process of filling it out. The process is different from place to place. Most likely, your officiant will know what to do.
15. Plan the honeymoon
What's better than a big party? A big trip right after! Make sure to plan your honeymoon in advance. Some trip will book up quickly and others will require you go through steps like to get a passport.
Some people know exactly what they want to do for their honeymoon. For others, check out this plan for a perfect honeymoon. 
16. Write Vows
If you are planning on writing your own vows (which is an awesome idea), make sure you give yourself plenty of time. Don't try to wing this! Give yourself a good month or two to find the perfect words and ideas.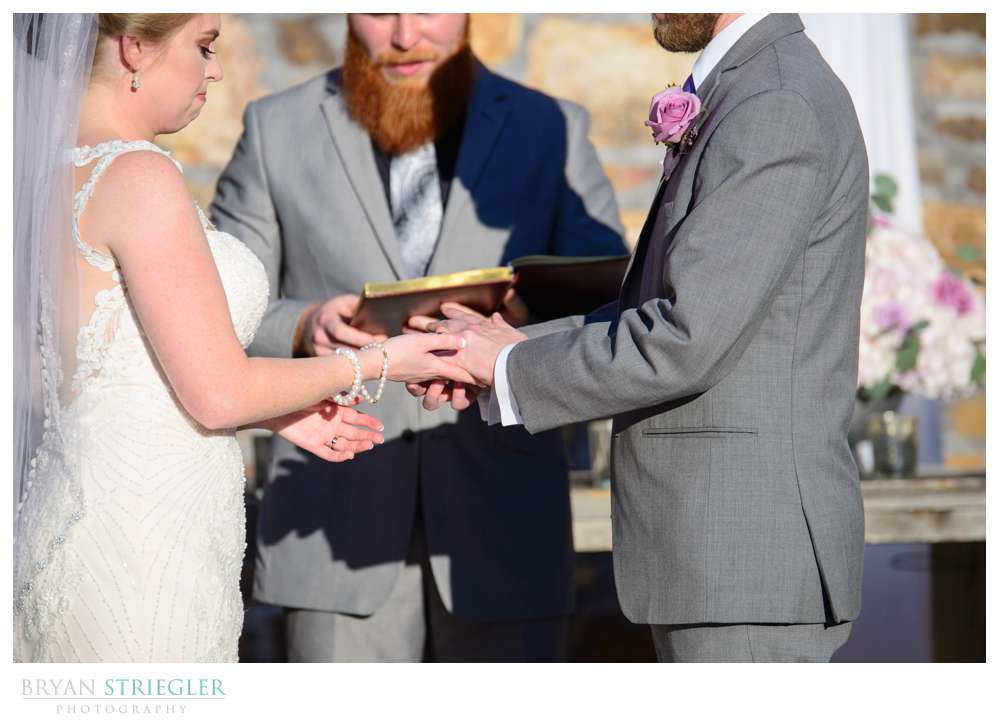 You can start by simply listing all the things you love about your spouse. Then, write down any stories that work with your list.
I understand that many of you aren't great writers, and that's ok. Feel free to share your thoughts with a close friend and get some help. Don't go to Google, though, and steal ideas from there. These are your vows and they need to be something you really mean.
17. Create a Wedding Day Schedule
Your big day is going to go by in a flash. Before you know it, your wedding ceremony and wedding reception will be over and you'll be trying to remember everything that happened. It's really important that you set a wedding day schedule to make sure you do everything.
In most cases, you'll get help from either your wedding planner or your wedding photographer. They know how things goes and how much time is needed for each thing.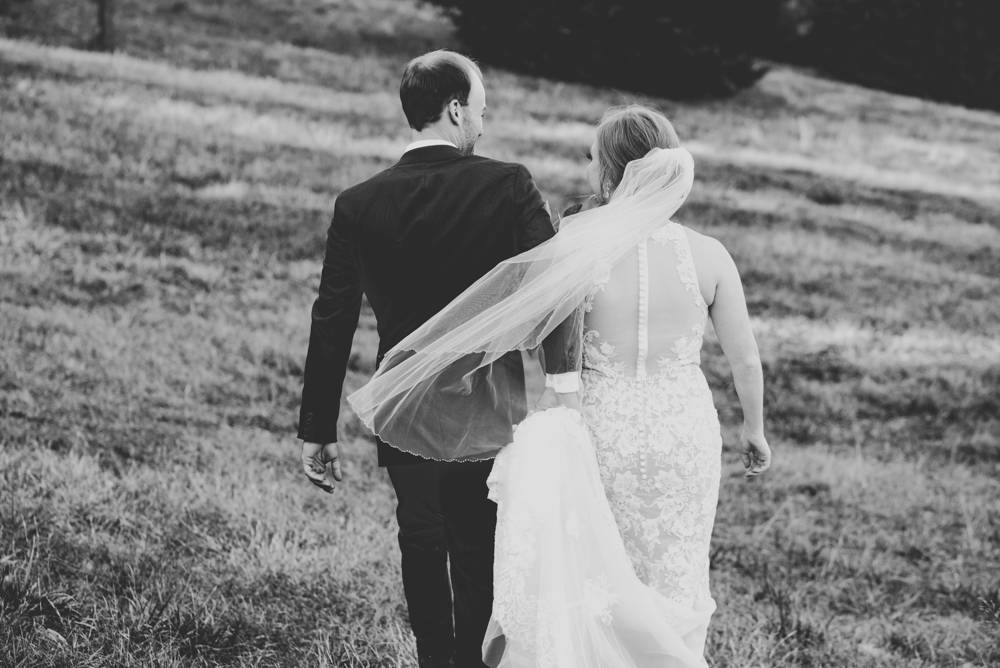 If you find yourself doing all the wedding planning, you'll probably have to create the schedule as well. Here is a wedding day schedule guide that can help you, but in general, give yourself more time and make sure you put everything you want on the schedule.
18. Reach out to your Vendors
Within a week to a month before the wedding, reach out to all of your wedding vendors for a final check in. You can go over the wedding schedule with them, any last details, and see if they need anything from you. This might help you catch any gaps in the planning process you might have missed.
19. Say thanks
Putting together a successful wedding takes a lot of friends and family members, a lot of time, and a lot of money. Make sure you say thank you to all the people involved. This can be something as simple as a little speech during the wedding reception or you can send out thank you cards after the wedding.
Planning Non Traditional Weddings
All of these tips mainly apply to traditional weddings. What if you are wanting to do something different? Many of the tips will still apply, but below are a few other wedding planning tips for other situations.
How do I plan a beach wedding?
Beach weddings can be a wonderful alternative to a traditional wedding. You get the beauty of the beach, a vacation for the bride and groom and guests, and there's less to plan.
Most beach weddings are a smaller affair and have less details. There's usually chairs and a few flowers here and there for the wedding ceremony, but that's about it. Most of the beauty comes from the location.
The reception venue is normally a room at the resort, where again, there aren't a ton of wedding details.
How do I plan a destination wedding?
Destination weddings can be anywhere in the world. Too often, the bride and groom think a destination wedding has to be on a beach. It doesn't!
Think big. What's a place that you've already dreamed about? You could go to a famous city like Paris or visit something remote like an island in Japan.
The big thing to remember is that things are done differently all over the world. You'll need to look into the legal side of things but also the cultural aspects.
How do I plan a courthouse wedding?
If you are looking for something simple, a courthouse wedding is for you. There is little involved to plan a wedding at a courthouse. You'll still want to consider who will be there, what to wear, and a marriage license but that's about it.
Plan a Wedding Like a Pro!
At this point, I hope you feel much more confident about planning a wedding and creating the perfect big day for you and your family members and friends. Feel free to use a wedding planner, but if you follow the steps, you can handle a lot of this on your own.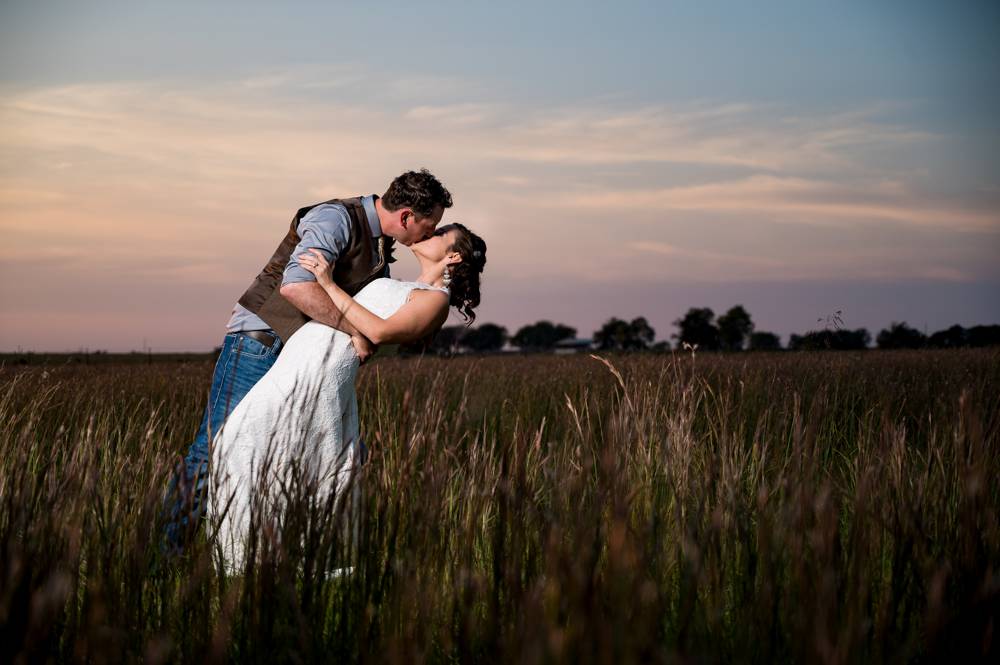 End the end, remember this is about getting married. I know you want your wedding day (ceremony and reception and all of it) and the entire day to be perfect, but none of that matters as much as being happy with your partner. If wedding planning is causing you stress or something goes wrong on the wedding day, try to let it go. Focus on the things that matter: your wedding party, family members, and of course your future bride or groom
If you have any other questions about the planning process, feel free to reach out. I'd love to share other tips for your wedding day and answer your questions.