With cameras in almost every pocket these days, photos can sometimes seem almost commonplace. People are constantly snapping images of every event they attend—every party, wedding, and even baby shower. It's become the new normal. So, between the professional photographer you've hired and your guests taking photos during the reception festivities, you may feel like a photo booth is a waste of money or unnecessary. Does anyone really want more photos?
Top 5 Reasons to Have a Photo Booth at Your Wedding
You might be surprised by the answer. Photo booths are incredibly popular, not just at weddings, but at almost any type of event. A photo booth does such much more than take more photos. A photo booth can serve as entertainment, party favor, and memento all rolled into one, making it the perfect activity for guests at your wedding! Here are the
Top 5 Reasons to Have a Photo Booth at Your Wedding
.
It's a fun way to keep your guests entertained.
While your wedding day is all about you and your partner, it's always a great idea to provide some entertainment for your guests. Some couples decide to have games or activities, but a photo booth is the perfect solution because it provides both entertainment and a party favor for guests to take home!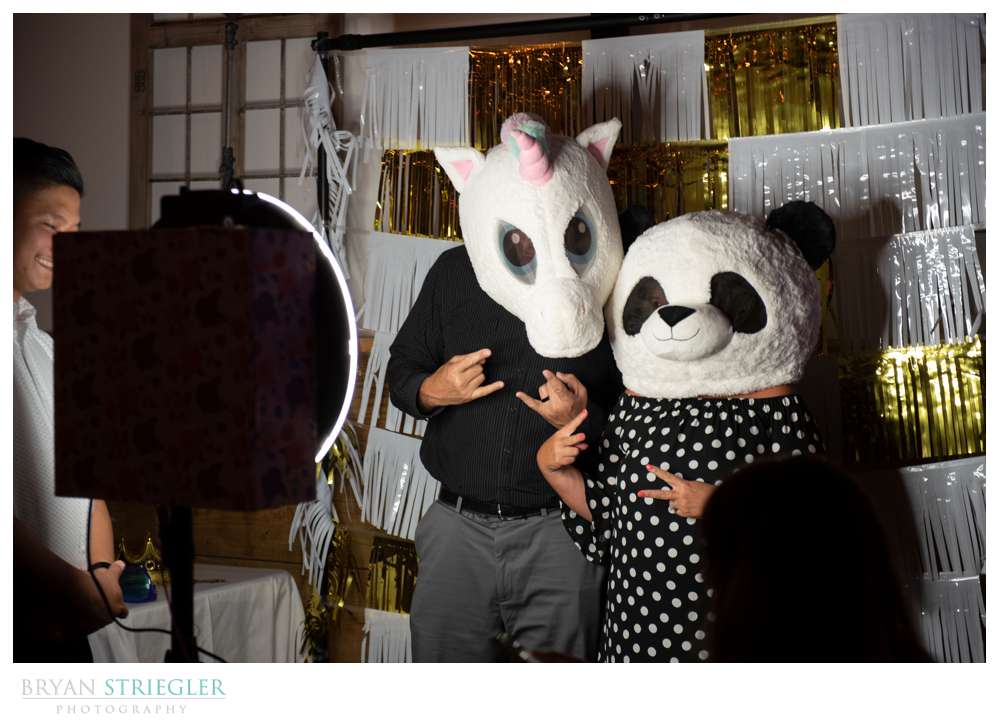 Keep in mind that there will be downtime between the ceremony and the reception while you and your new spouse take photos with family and friends. Most weddings will do something like a cocktail hour to keep people entertained, but that's not for everyone. What if you aren't having alcohol at your wedding? What about the people that don't drink? Do you really want a bunch of kids running wild with nothing to do? A photo booth gives your guests something to do while they wait—and can help avoid any grumpiness about the time between "I do" and dinner. It's also there to entertain people for the rest of the night. Again, think about those people that don't dance. What will they do all night long?
Everyone has a memento to take home.
You want people to remember your wedding day. That would be really sad if you went to all this effort and then no one remembered it. Everyone takes photos at weddings on their phones these days, but a photo booth offers guests a fun memento from your day. After all, they're making memories too, and many couples and groups of friends would love the chance to capture all the fun they're having at your wedding in a quality, professional photo. A lot of times, you'll have family and friends that haven't seen each other in years, and this is a great way to give them a great photo.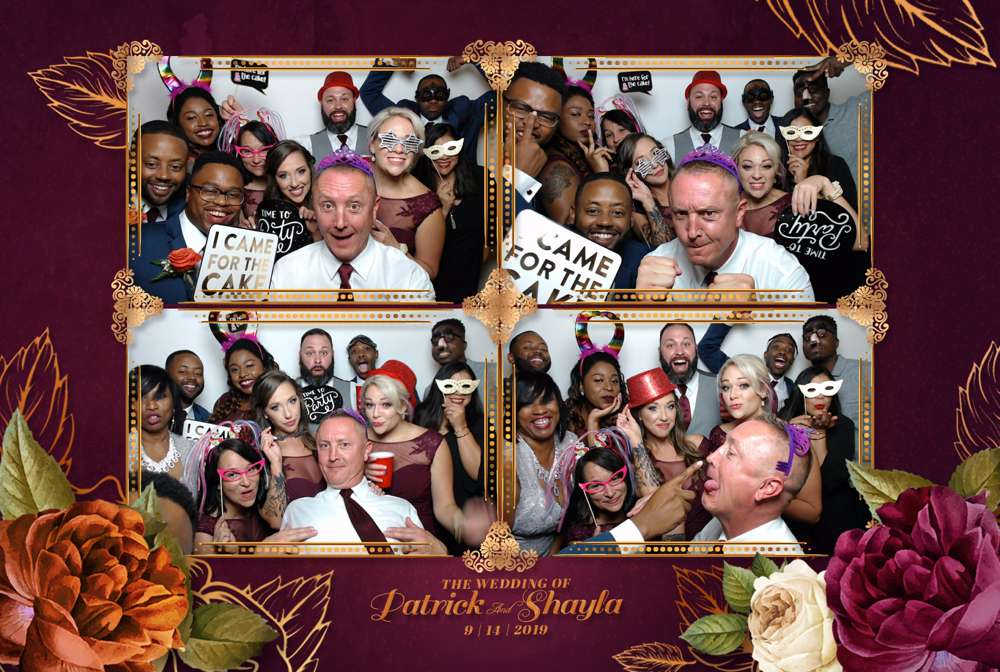 Plus, many photo booths save a copy for the bride and groom too, so you'll be able to see just how much everyone enjoyed your reception and have extra photos of your guests on top of your professional wedding photos. You can even turn it into an album or scrapbook, so you can easily look at them time and time again.
You don't have to put extra work into making favors.
It's pretty common for couples to create some kind of gift for the wedding guests. You could spend hours putting together favors for each of your guests, or you could let them create their own favors with a photo booth. What better gift to the loved ones who attend your wedding than quality, professional photos?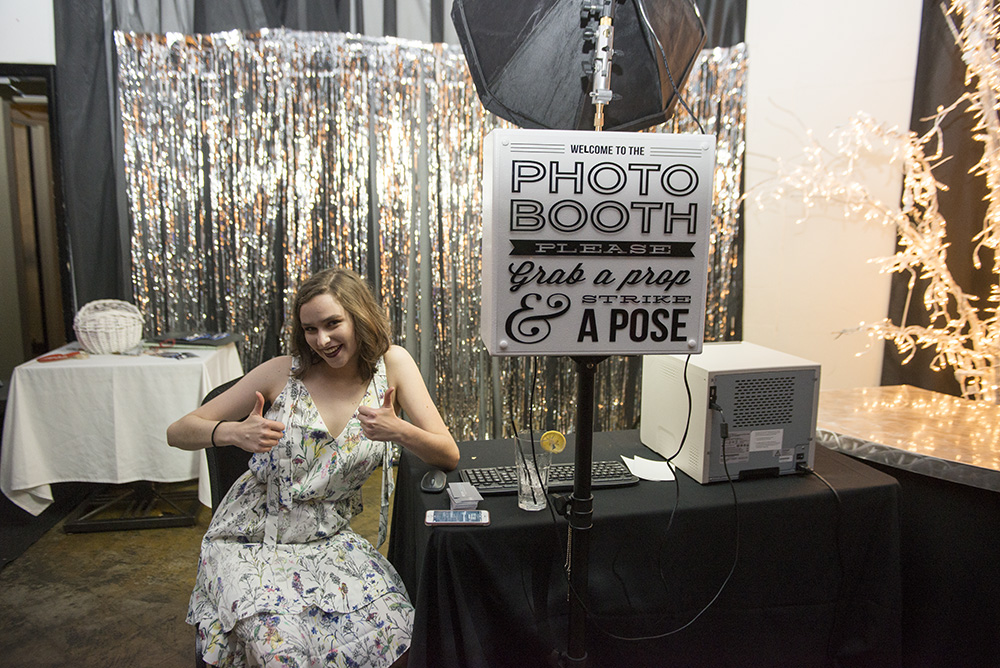 Of course, you'll have your wedding photos, but chances are they won't include every guest, and you won't be able to provide them to everyone. There will always be someone that avoids the camera. It's strange, though, most people that don't like having their photos taken still love getting in a photo booth. I think it's because it's more about having fun than looking good. A photo booth allows everyone to have their own personalized images in whatever groups they'd like, and the best part is they can take their photos home with them that day!
It's perfect for any age.
Photo booths are fun for everyone from small children to grandparents! I've literally seen babies being held by parents and grandparents in photos booths. They give kids a chance to make faces, goof off, and get some energy out before the reception really gets started. Weddings aren't always the best place for children to run around, but a photo booth allow them to have fun without interrupting the reception or throwing a tantrum.

Plus, a booth photo gives adults a chance to feel a little more like children and have fun as well. Who doesn't love fun backgrounds and props? I know I do!
It's both modern and classic.
Chances are you have hundreds of photos on your phone, but how many printed photos do you have?  I can't think of a time I've printed a photo from my phone, and I'm a professional photographer. It would be easy for me to do. A photo booth allows you and your guests to have fun images you can hang on your fridge or in your office at work. It's a classic, charmingly old-fashioned concept with all the benefits and speed of instant digital photography. I know I have two prints from photo booths around my house, and I love looking at them.
Photo Booth Options
At this point, hopefully you're super excited and ready to get a photo booth. The good news is there are lots of different options, so everyone can find something they like.
The first thing to look at is the different styles. You have enclosed photo booths, which are more traditional. Basically, it's some sort of box or tent that people go into and take the photos. There are different sizes, so again, you'll have to see what fits you best. The other option is an open photo booth. These involve a backdrop usually and some sort of device on a stand that takes the photos. The most common thing done with photo booths are photos and prints. Usually you take 3 photos and it gets printed out on a strip. Now, that's not the only option out there. Some photo booths don't do prints and instead will send things out digitally. You can also change up the photos. You can do a slow motion video, a boomarang video, or even write your own notes on the images. Think about what your space and what your guests would like best. Do you have enough space for a big set up or will you need something smaller? Would your guests prefer traditional photos and printouts or would they rather do something crazy and digital?
DIY Photo Booth
In general, I don't feel like photo booths are that expensive. You'll probably spend anywhere from $400 to $800. If you have 100 guests that means you're paying $4 to $8 to keep them entertained and give them a gift. Not bad. Still, some people might want to go for a DIY photo booth.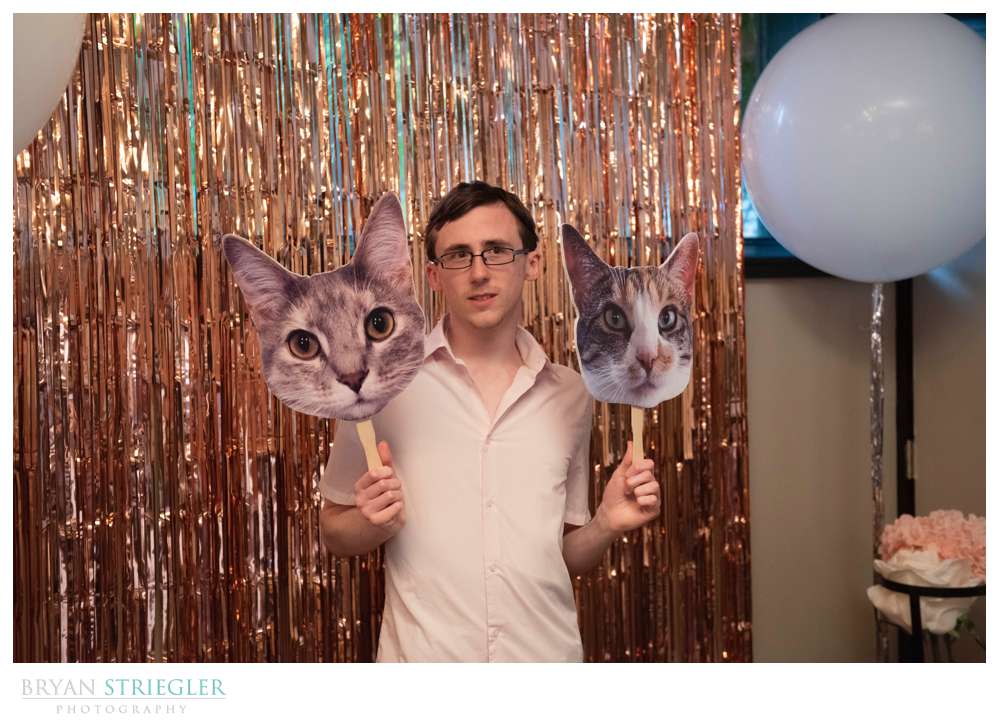 There are a few different ways to do a DIY photo booth. One, you could create a place for people to do the photos, but let them take them with their phones. Basically, you would have the props, lighting, and a backdrop and people would come up and take selfies. Two, you could set up a camera or phone on a tripod. Pretty much everyone has a phone or a camera these days, so you would save money that way. Three, you could use a Mac computer and the built in software Photo Booth.
Photo Booths at Weddings
I love seeing photo booths at weddings. It gets people excited and gives them something to do, and I love that they get an actual print. I hope that you feel the same way and have a photo booth at your wedding. If you have any questions or need suggestions, please reach out.