Gifts are awesome! I think we can all agree that getting a gift, especially if it's not expected, is one of the greatest things in the world! That's why it's so much fun seeing all the different types of wedding favors out there. Over the years, I've seen some really unique and hilarious ones. I've asked several of my wedding vendor friends, and here are the top wedding favors.
Top Wedding Favor Ideas
Eat it, don't keep it
Most favors tend to be more of a keepsake item for guests from the couple.  As much as I love stocking up my koozie collection or picking out a succulent that will most likely die on me, I think it's always fun when the favors are a sweet treat to enjoy after the festivities end for the day/night.  I think guests can easily enjoy them on their own time along with not having a plant or something large to keep up with. This is a great way to support a local business or staple attraction in that town. It can be as simple as a donut or cake pop to take or something more custom like a cookie with their names, 'thank you', or even a fun/special shape!
Rick's Bakery
479-856-6607
weddings@ricksbakery.com
Something with a Special Touch
This is something we don't see as much of anymore, and I think it is fine to not feel obligated to spend budget on a favor if you are working on a tighter budget.  But if it is something you want to do, one of the more memorable things we've seen recently was homemade jellies that were made and jarred by the grandmother of the bride.  
Each guest was able to take home one of these cherished jars of jelly with a note on each telling the story of how they were handmade by her eighty-year-old grandmother. It just brought such a warm and personal touch to the gift for each of their guests.
Brian and Todd Rudisill
tarudisill@yahoo.com
479-200-1313
Heart Shaped Wine Toppers
We've seen a lot of interesting wedding favors, but there was one that really resonated with us. We love wine, and so did one of our couples. She gave each guest a heart shaped wine stopper. This way, every time they used it, they would think of her wedding.
479.419.4999
****I love it when gifts can be used. It's nice when things are cute and all, but I want to do more than just look at something. Giving a wedding favor that is functional allows them to do something with it and remember your big day at the same time!****
Have Fun and Take Home a Photo
I always say that favors should be edible! Coozies will be forgotten (I've seen too many get left behind at venues), plants might die if your guests don't take care of them. My favorite useful favor is a photobooth! Not only does it serve as entertainment during the reception, but your guests get to take a copy of their photos with them and cherish them!
Tanya Castella

Instagram: @social.icing.nwa
Facebook: @social.icing.nwa
Make It Personal
The best wedding favors are the ones that are highly personal and well thought out. The most memorable favor we have seen at The Mansion at the Orchard was small bags of apples and animal crackers neatly wrapped, tagged and placed at each seat. We have 2 horses and a mini donkey that live on site. The bride loved horses and wanted every guest to have a memorable experience with the horses.
These treat bags were a huge hit with the kids and adults alike. They also were very inexpensive yet created lasting memories for all. The horses didn't mind either!

theorchardnwa@gmail.com
479.531.8773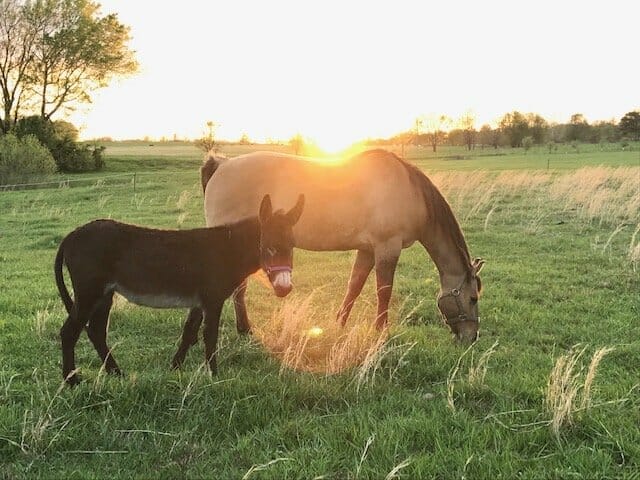 Family Cookbook
Oh man, I've seen so many cool things over the years it's hard to pick my favorite. I've seen cigars, little plants, seeds, and all types of fun things. The most unique thing I've seen is a family cookbook. They typed up all of the family recipes and put them into a laminated book.
As I said earlier, I love it when gifts serve a purpose. Everyone's got to eat. What makes this even better is that it's family recipes. This is a way to connect everyone together through meals that have been important to the family for years.

Conclusion
You don't have to give your guests a gift, but I think it really is a thoughtful thing to do. As you've seen, there are so many different ideas out there. You can go out and buy things or you can create them all yourself. I suggest you think about the theme of the wedding or what you really care about and go with something connected to that. No matter what you choose, people will always be happy with a gift!