I don't know about everyone else out there, but it feels like this quarantine, social distancing stuff has been lasting forever. I honestly don't know how long it's been going on or how long it's been since I went out to see a movie or even someplace simple like Wal-Mart. Well, the world is starting to come back to normal a little bit, and I am pumped! A few weeks ago, I got out of the house and did some post-quarantine engagement photos with Trenton and Jordan.
"I'll be back." -Terminator
Post-quarantine engagement photos
In case you didn't read my last blog, I'm switching up my website and how I blog. I'm trying to make things more lively and entertaining. One of those ways is throwing movie quotes into my blog posts. Anyway, getting back out in the world was strange. I knew I would be coming back eventually, but I really did feel strange, like a robot. There were so many people out at Compton Gardens, and I really didn't know what to think or do. Do I wear a mask? Do I avoid people? Do I pretend like life is normal?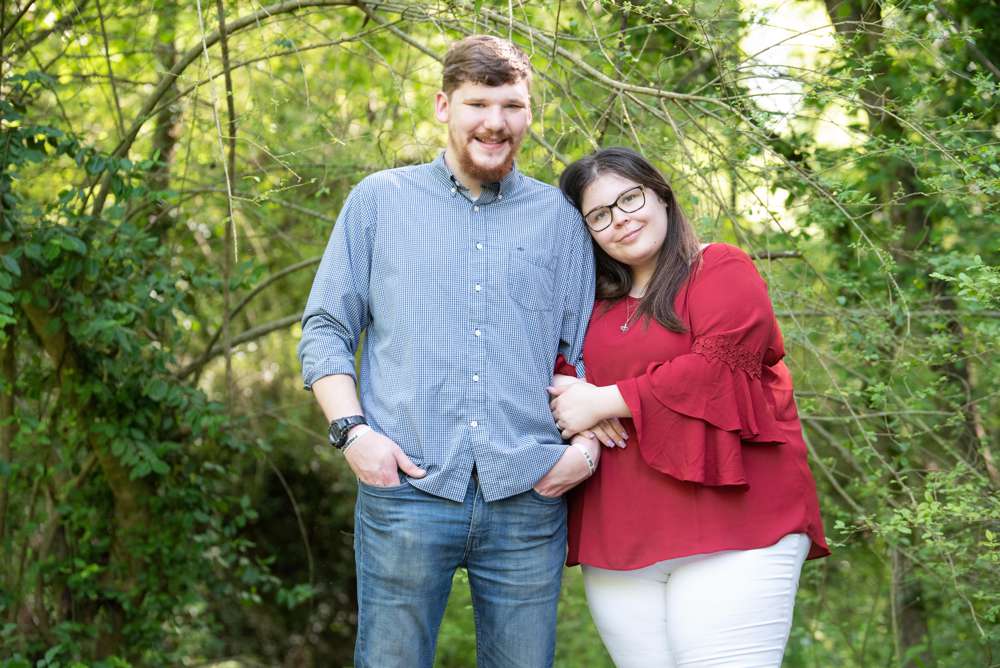 I know this virus has a lot of people afraid, and it has killed lots of people, but it sure seemed like a normal day. Everyone was out and about, doing what they wanted. I tried my best to stay away from people, but I also wanted to make sure Trenton and Jordan had a good time and got some lovely engagement photos.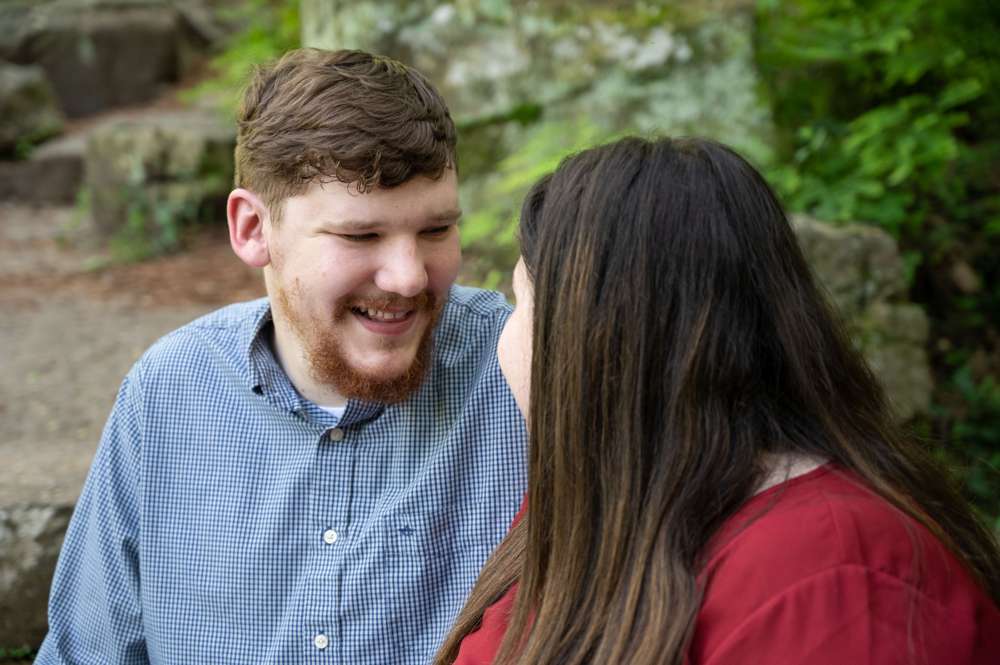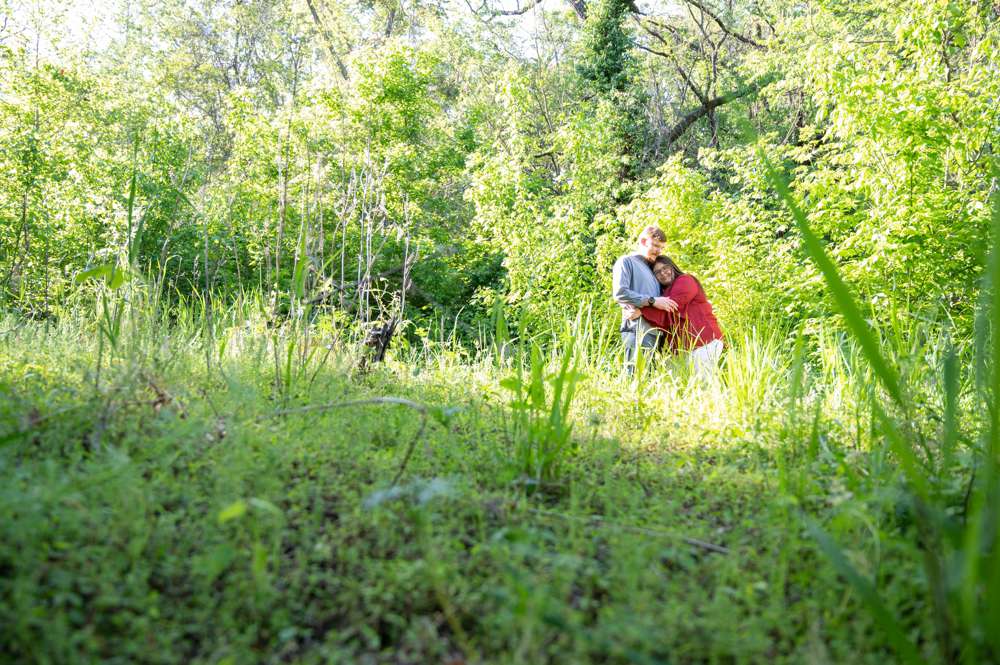 Enough about the virus, let's talk about Trenton and Jordan. Both are finishing school and extremely intelligent. Jordan is hoping to go to med-school soon, so besides being smart, she is caring and wants to help people. It amazes me how many of the people I work with fall into the medical field. Trenton is knocking out computer engineering so that's equally impressive.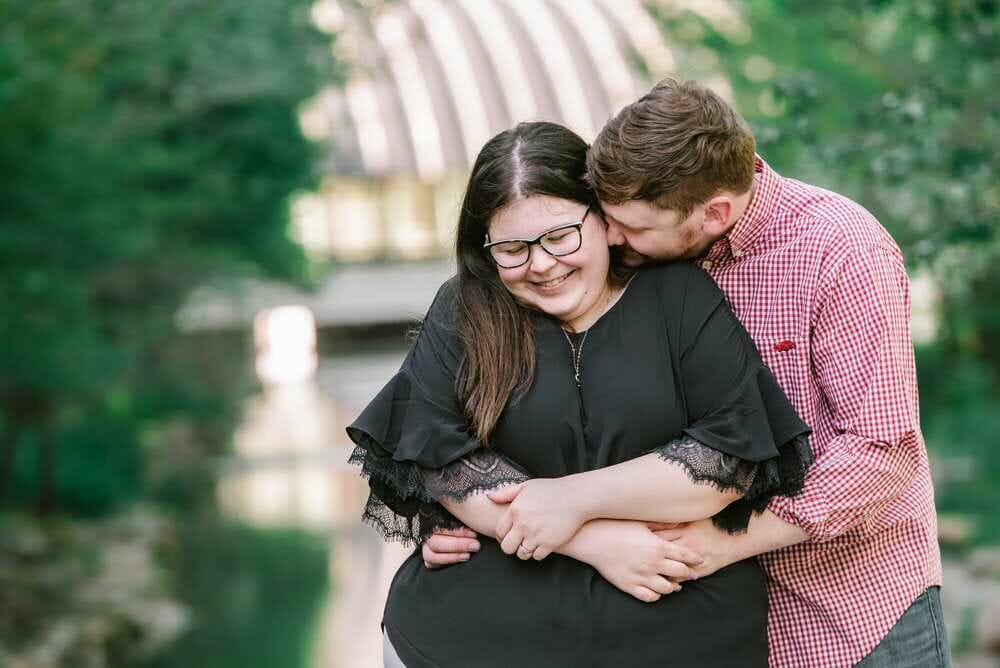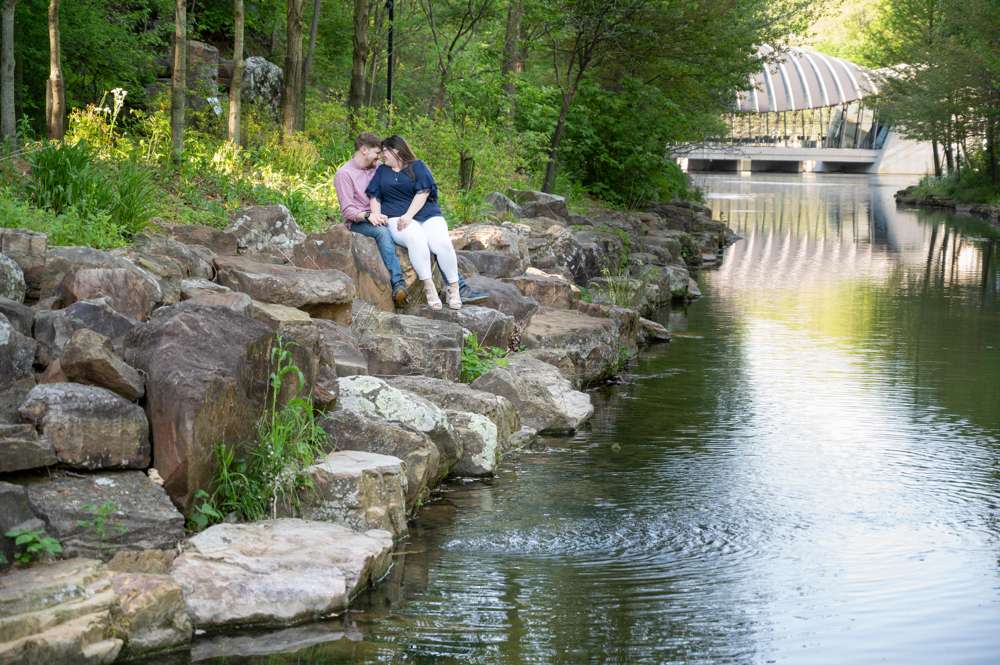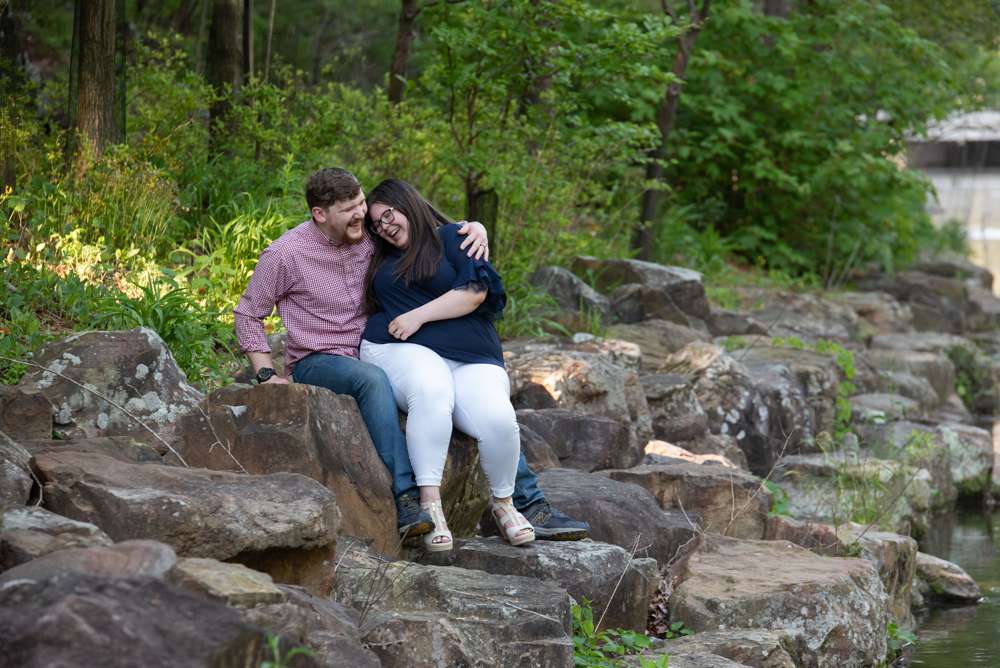 I've photographed at Compton Gardens several times, but it's still easy to find new spots here. It really is an adventure. We just start walking and then boom, there's a beautiful spot to work with. Then, we walk some more. My favorite spot/photo was down by the water. I found a rock for them to sit on, and we had all the texture of the rocks, and the water in the shot, and all of that was paired with a perfect emotion from them.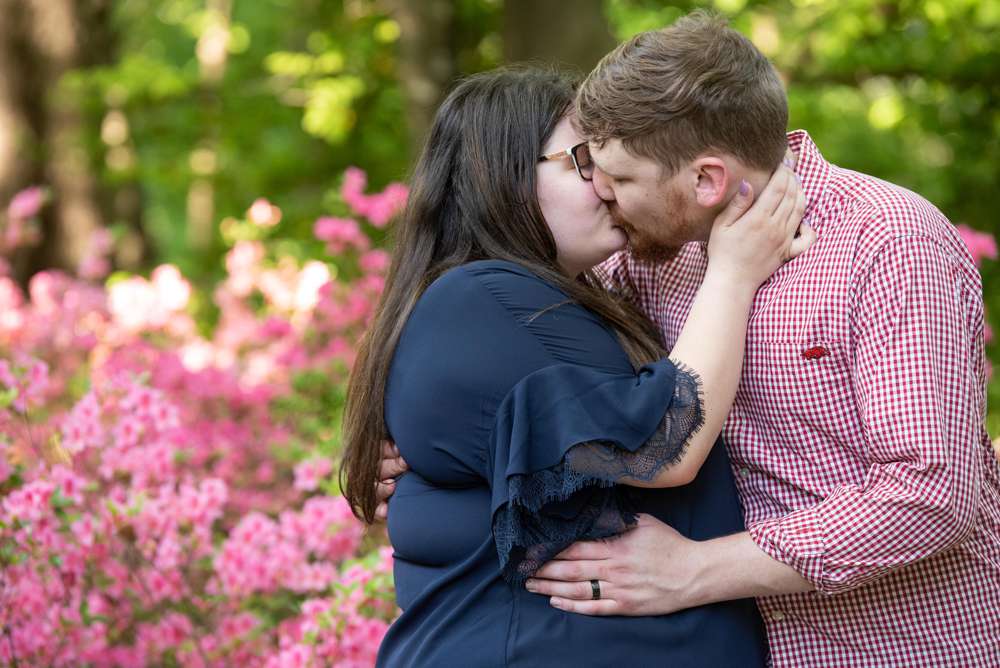 My schedule is filling up quickly, and I'm not going to complain. The weather is warming up, and I've had enough of sitting around my house. It's time to get out there, laugh, and make some memories.