It's really interesting how I tend to work with the same type of people over and over again. I've noticed that most of my couples work in the medical profession in some way: nurses, doctors, and therapists. The great thing about this is that they are all really nice and caring people. You might remember Haley and Andrew from their engagement photos, but they are both therapists and are definitely the best! Their Under the Woods Event Center wedding was wonderful!
Under the Woods Event Center Wedding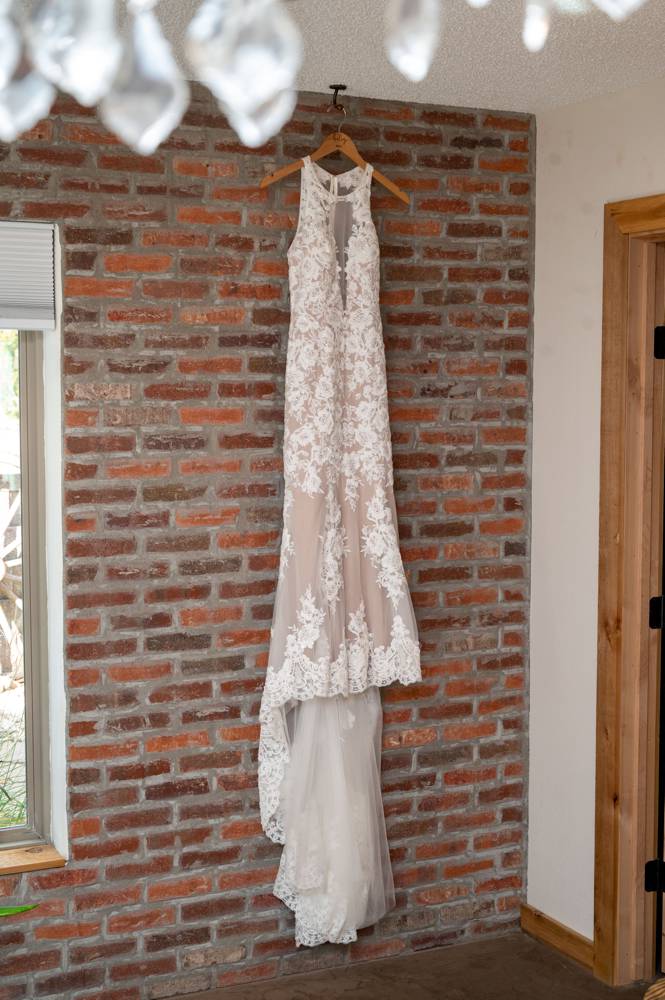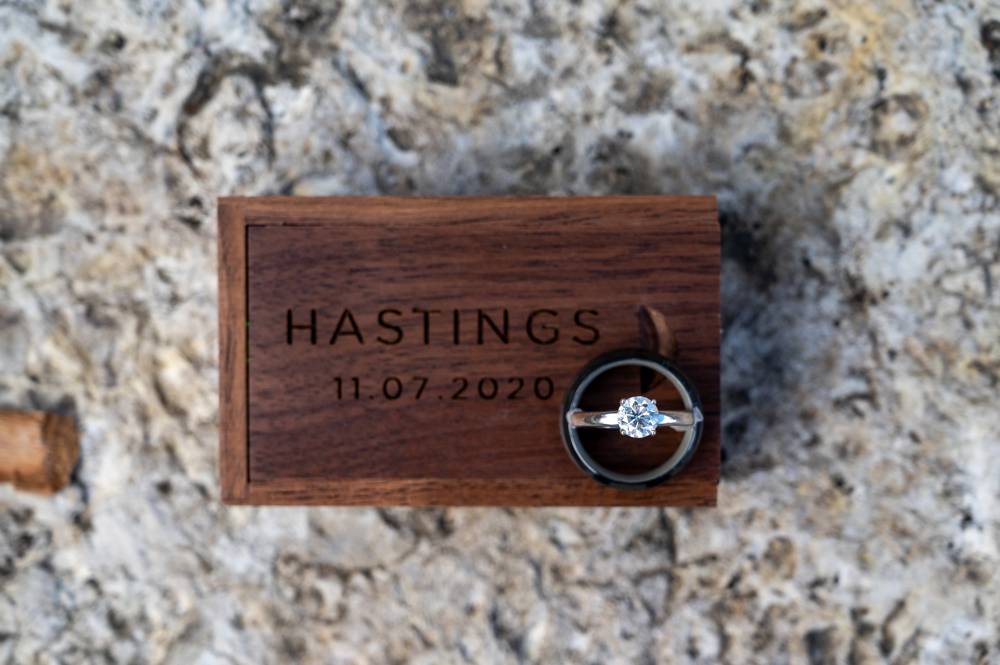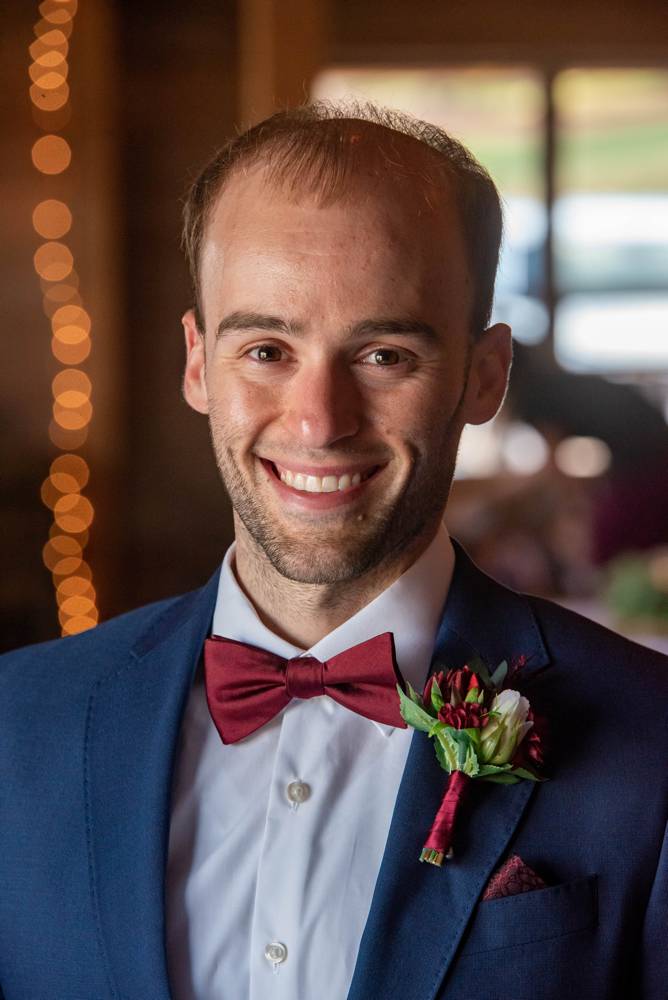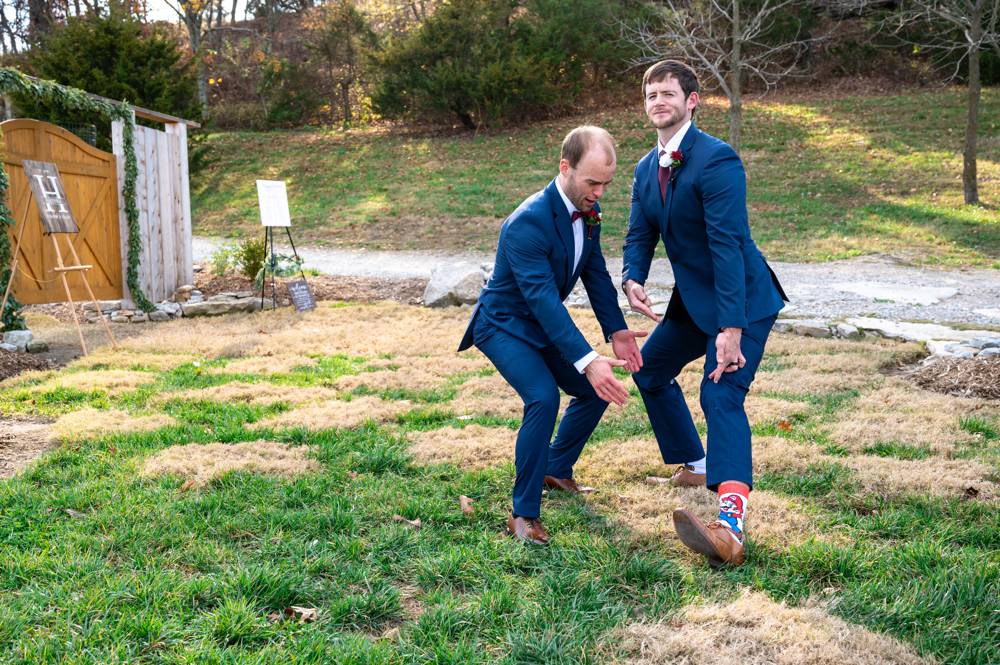 One of the first things we did was a first look with Haley and Andrew in the side courtyard at Under the Woods. He was so excited when he saw her! Then, they exchanged letters and had a few moments alone. After that, we went and did portraits of just the two of them.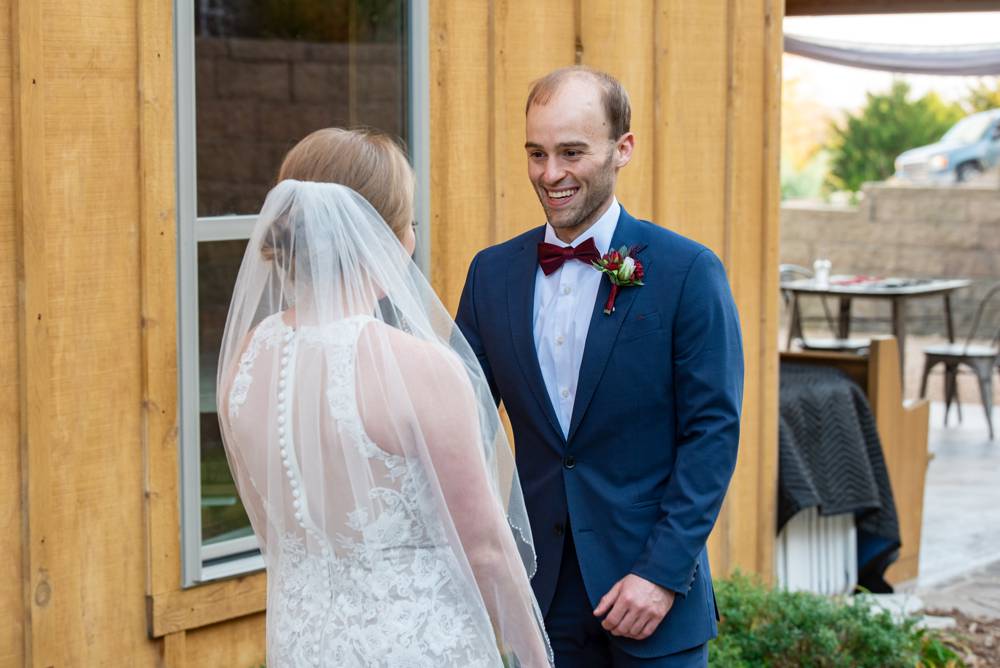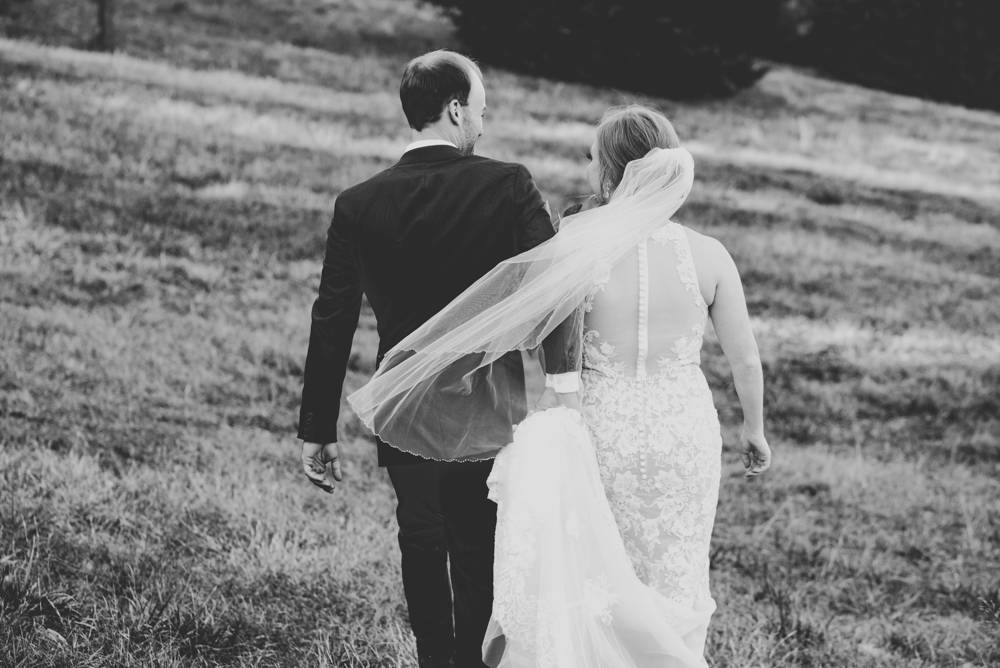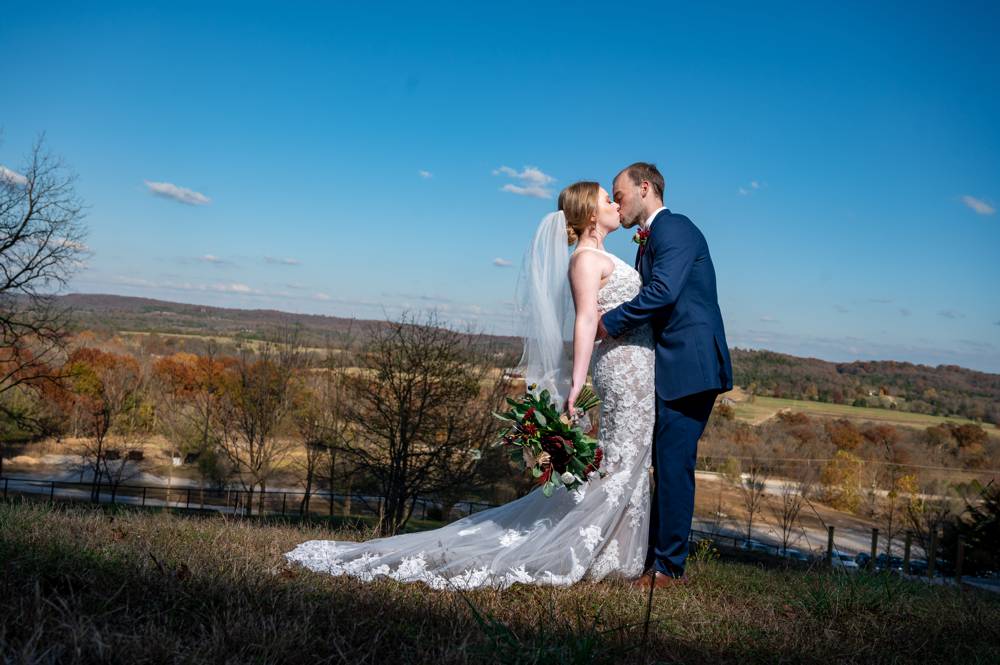 On the opposite side of the ceremony site, there is a large area with lots of cool spots. There's a wooded area with a swing, a field with high grass, and a view out over everything. That's one of the great things about it being located in Jane MO. There is nature and so much room versus being surrounded by buildings.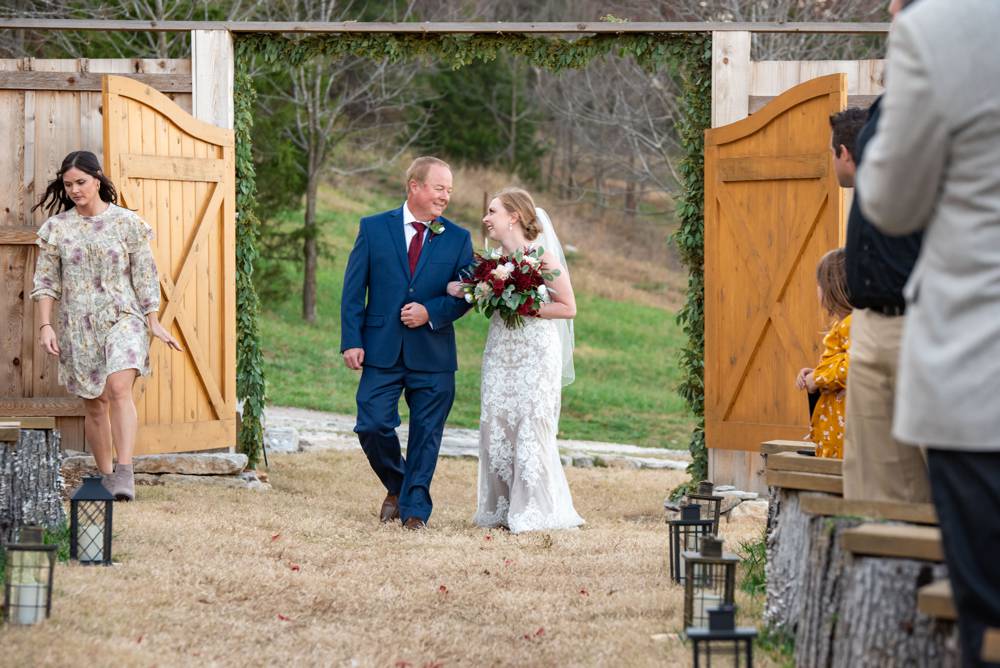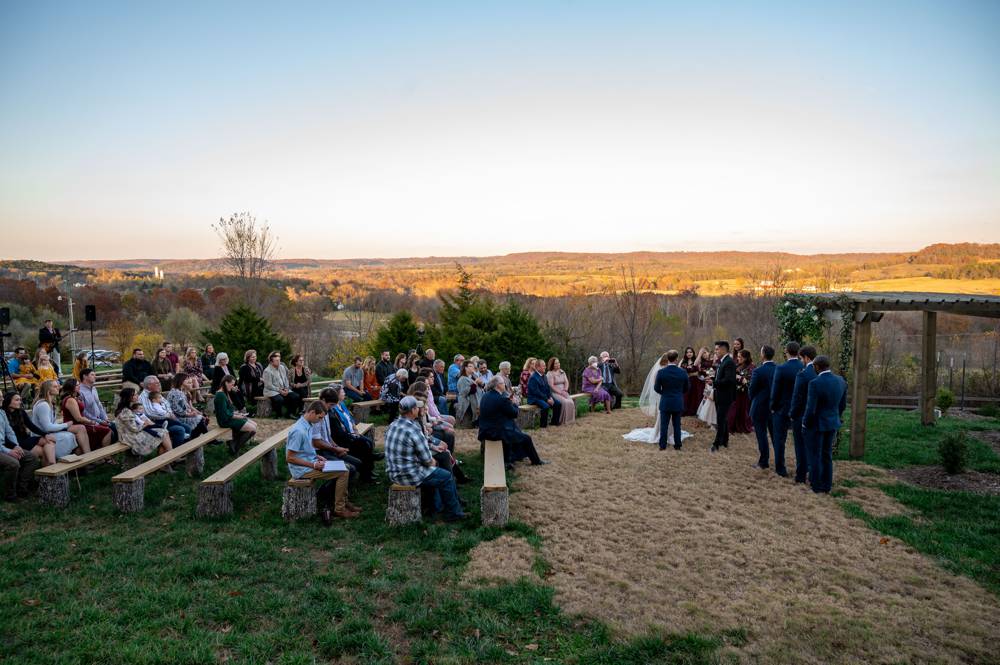 This was a November wedding, but the weather was really beautiful. You never know that time of year. That was great because the ceremony was outside. My favorite thing about the ceremony was how personal it was. The officiant really knew them and was able to talk about who they really were.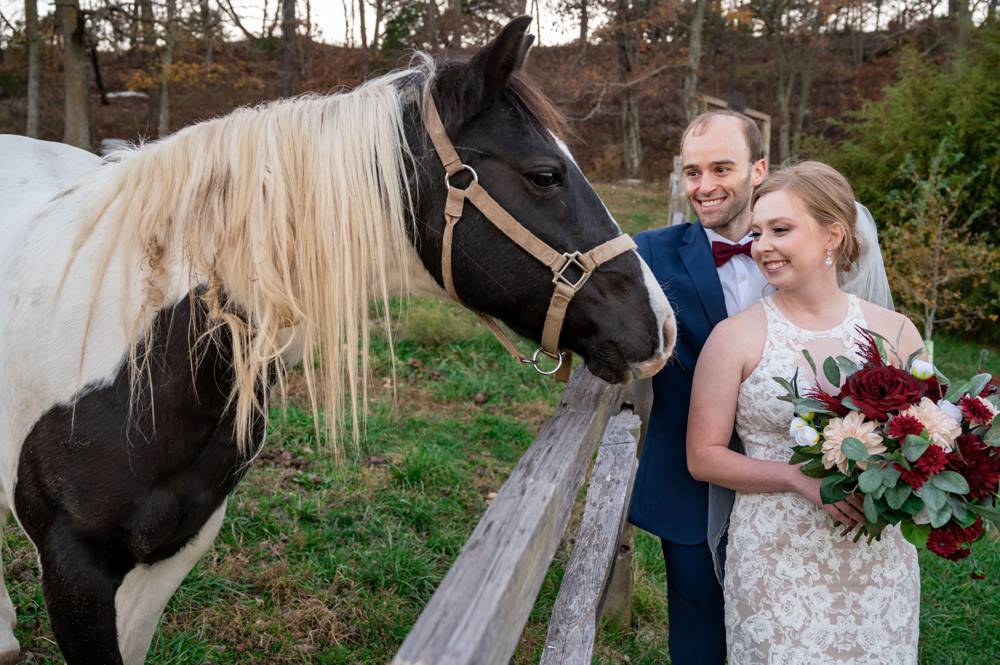 Right after the wedding ceremony, I did a few more photos of just them. Andrew was really excited about getting photos with the horses. Luckily for all of us, the horses were happy to help and posed for all the shots. One of the owners of Under the Woods Event Center was nice enough to really help out and got the horses right near the fence. That's one thing I've noticed about Under the Woods: they really want to help their couples.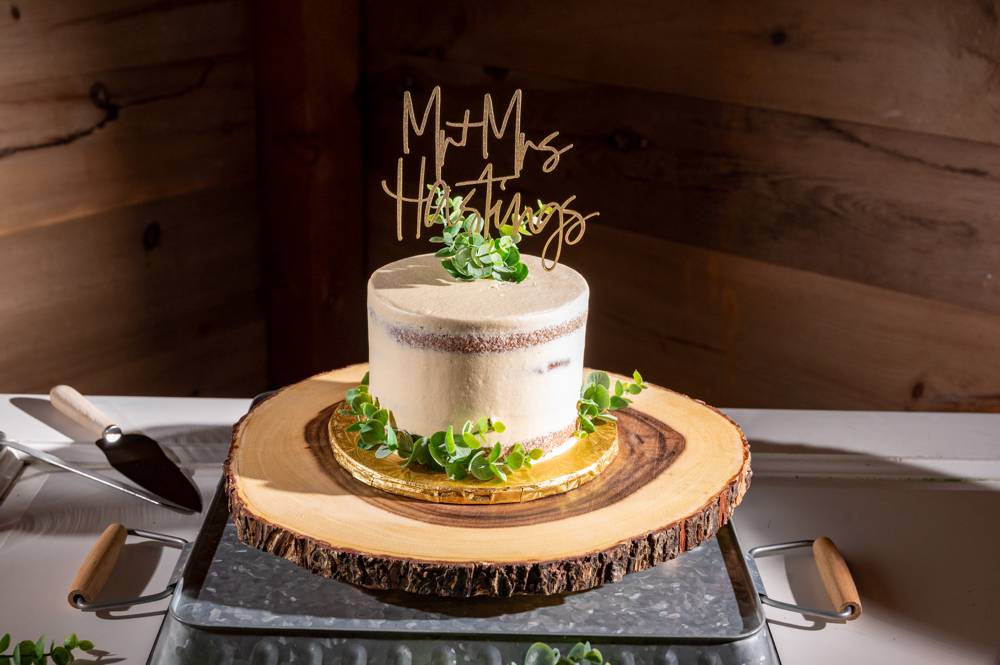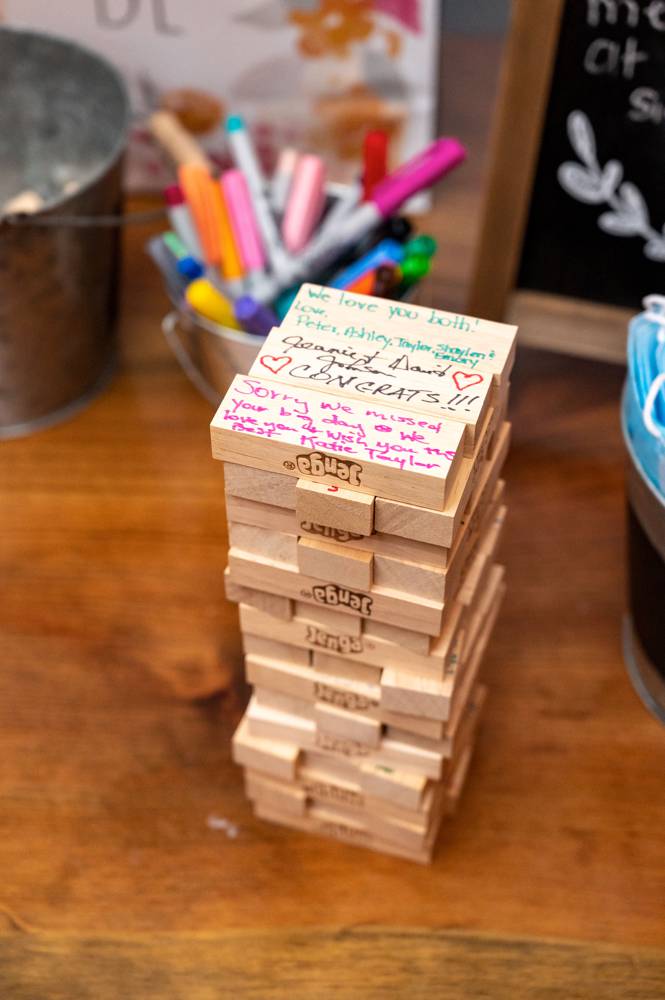 The reception was where things really got lively. This crowd was ready to have a good time! After a few issues with the audio system, we had some beautiful dances. Then, Andrew made the mistake of trying to put cake in Haley's face. The retribution on her part was definitely worse. She smashed it all in his face.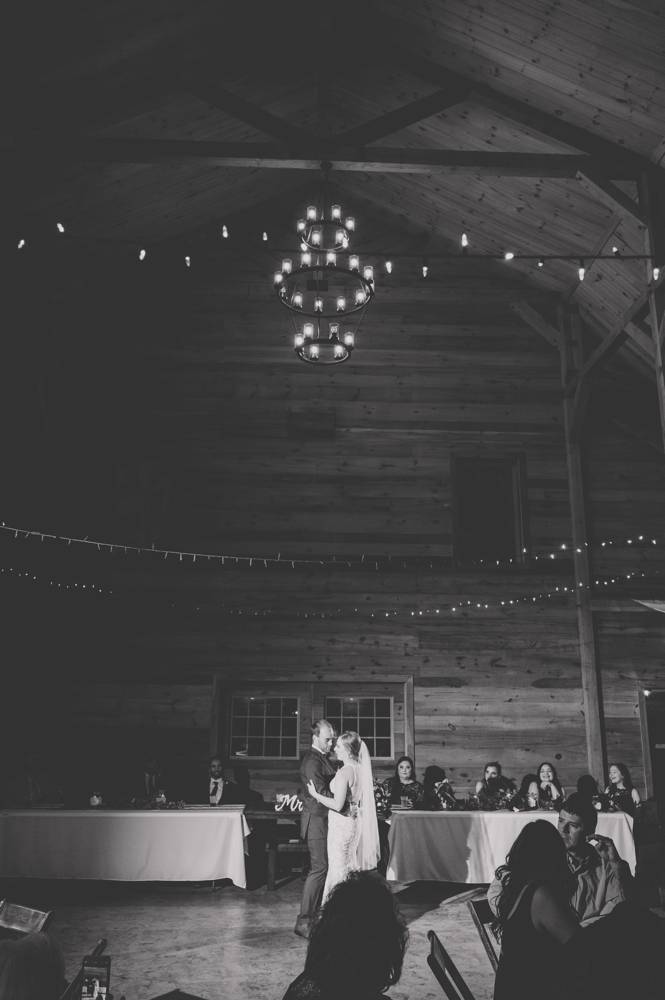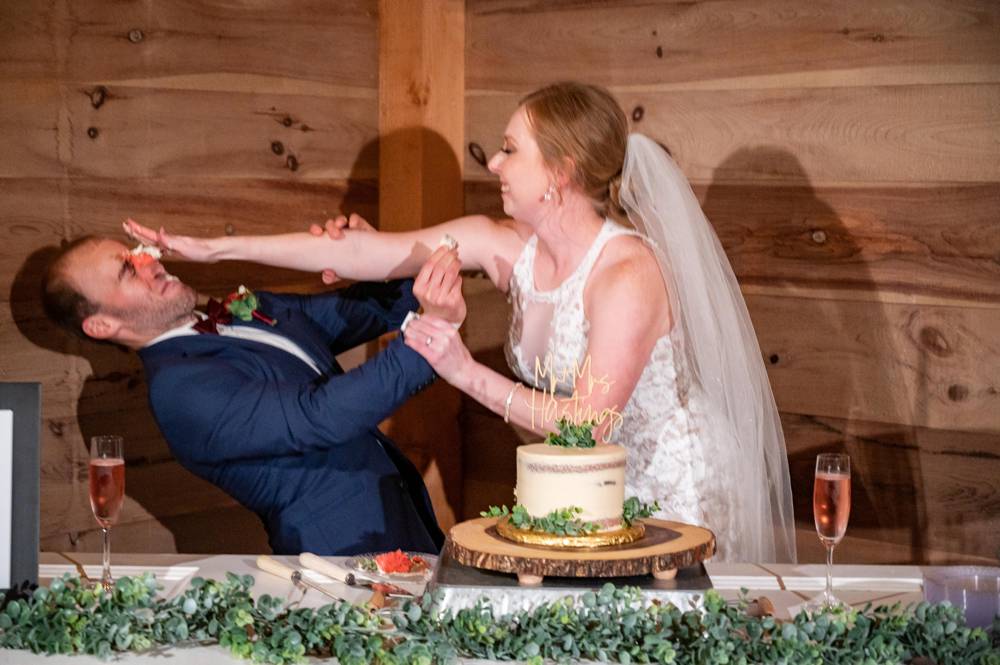 The rest of the night was filled with dancing and people having a good time. The dance floor was packed, and at one point, they even picked Hailey up into the air for a cheerleading move! I was quite impressed that she could do that in her dress. She pulled it off, but there was a small part of me that worried she would get dropped.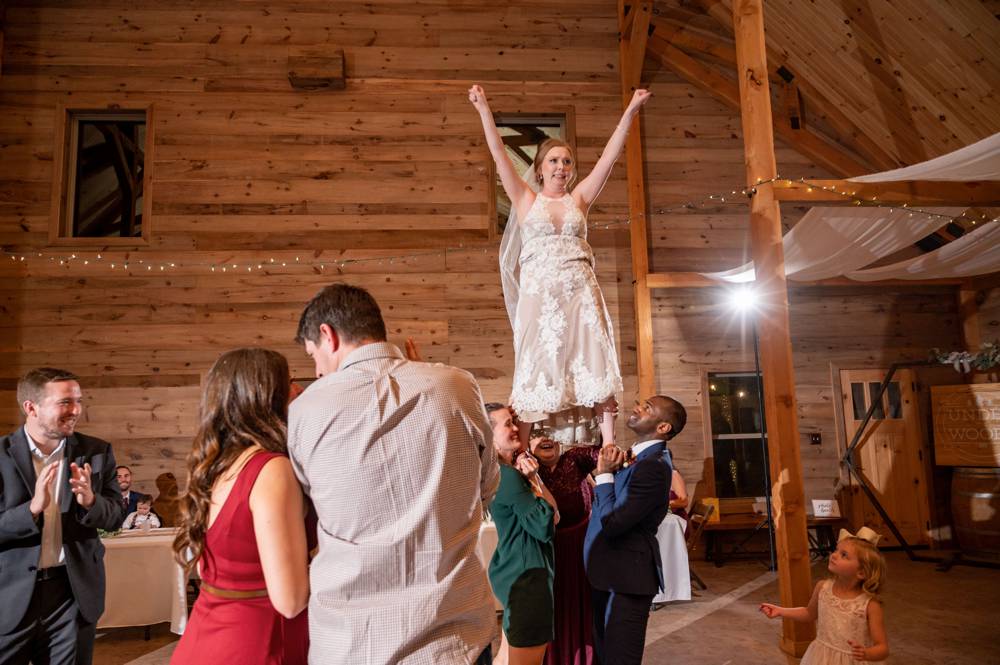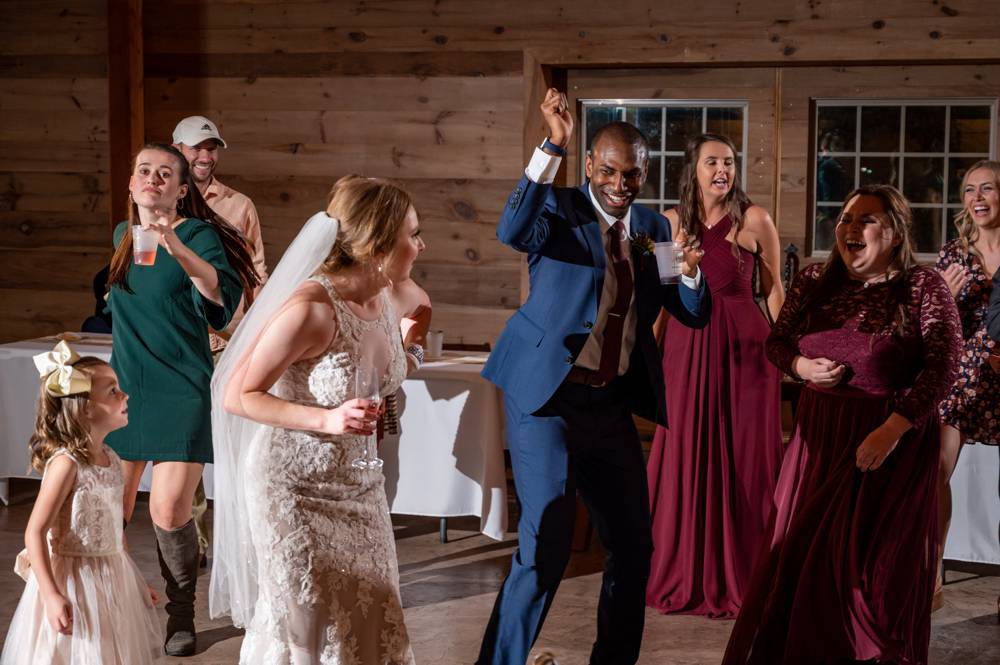 Before I knew it, the night was over. Haley and Andrew did a sparkler exit, and he picked her up and spun her in a circle. It was time for us to go, but they went back inside and continued partying.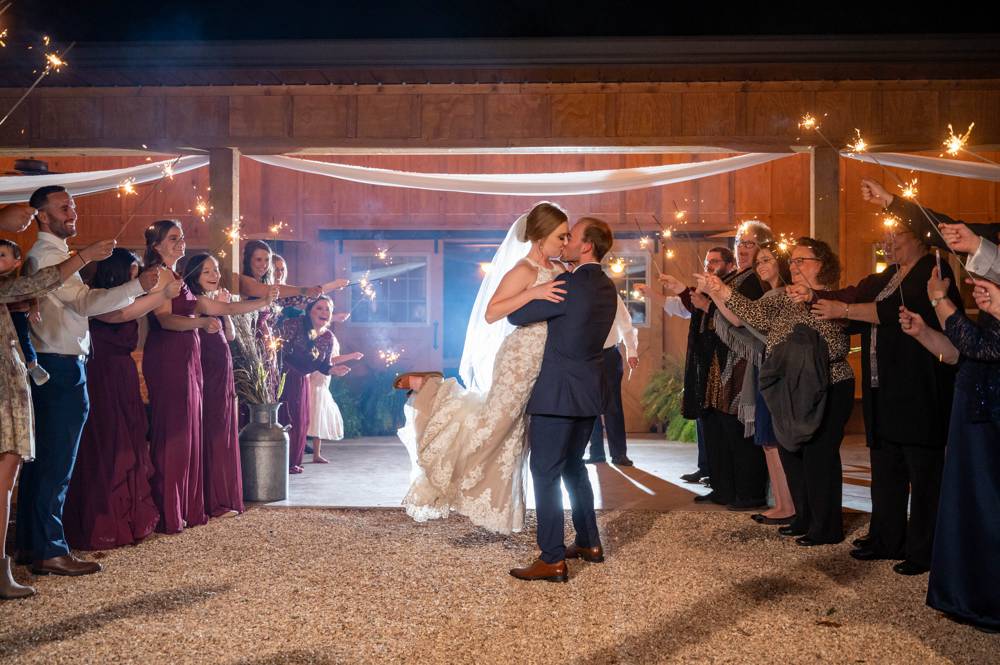 This Under the Woods wedding was very similar to Zach and Dakota's wedding from back in July. Two great people, full of love that want to have a good time with their family and friends. It has been a pleasure getting to know Haley and Andrew over the past year. They are two kind people, out there making a difference in the world, and I'm so glad I got to be part of their wedding.