I've lived in Northwest Arkansas for over 30 years now, and it seems like every wedding, I find someone I know or a connection. I've done weddings for former students, friends of the family, people I played sports with, and a bunch of other types of connections. Today, I'm sharing Haley and Andrew's Waterfall Engagement Photos. When I started talking to them, it didn't surprise me that I found out I had a connection with them, three actually!
Learning about engaged couples
One of the questions I always ask is what they do for a living. A job can usually tell a lot about a person. Are they good with their hands or really into science? Do they know how to manage people or are they caring and help people? From there, I can find out more about what they do and really get to know them. I found out that Haley is an Occupational Therapist at Children's Therapy Team, which is where my son has gone the past 7 years! I don't know if we ever crossed paths at the building, but it was really cool knowing we had that connection. Andrew's job was the second connection. He is a physical therapist just like my wife!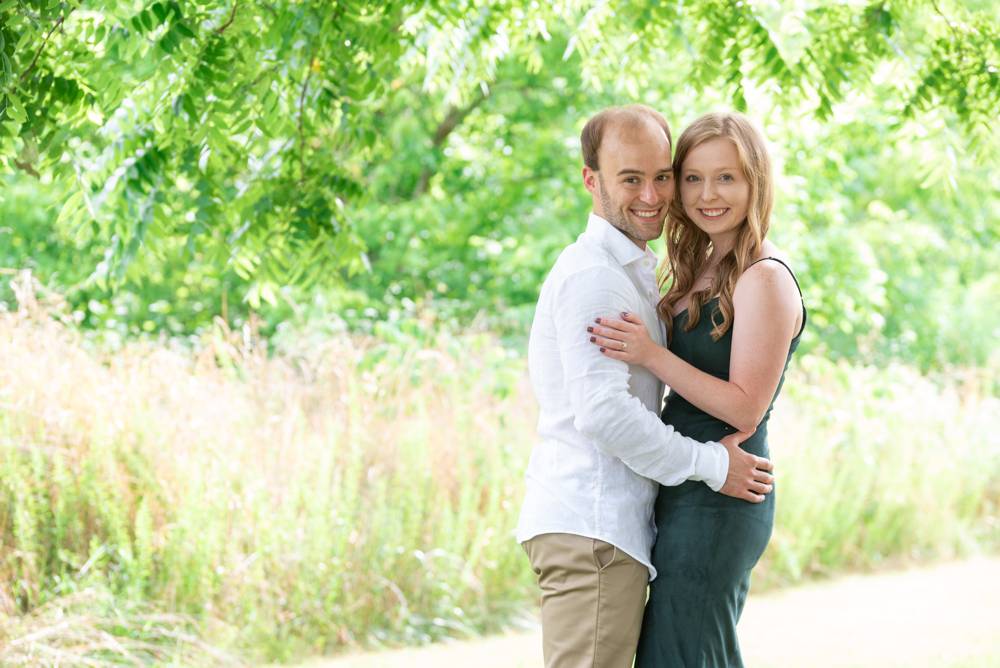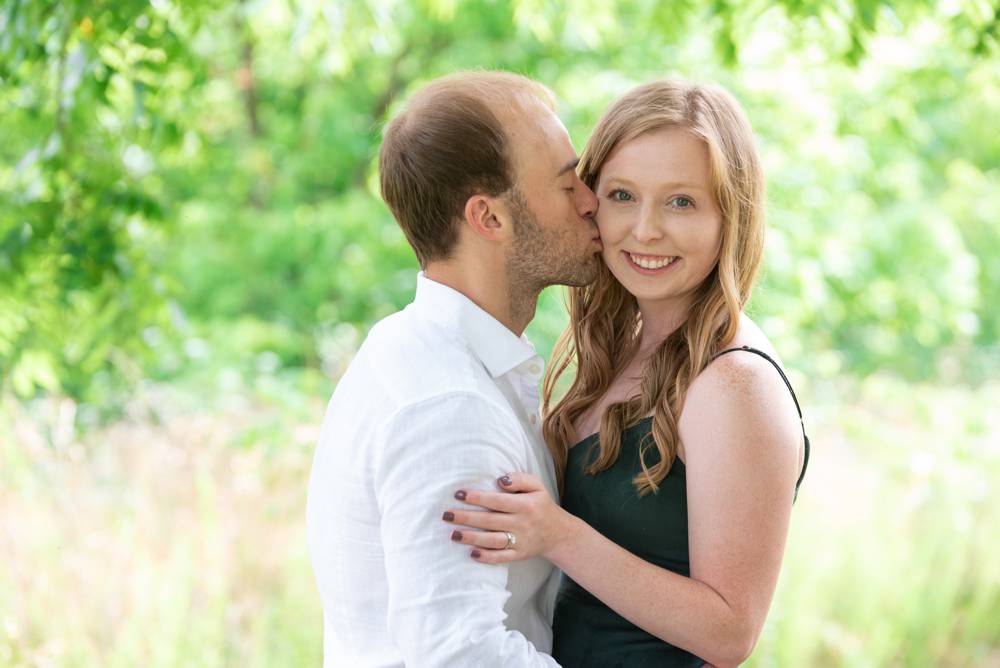 Their jobs say so much about who they are as people. They are intelligent, hard working, and obviously care about helping others. I definitely have seen all of that when I've interacted with them.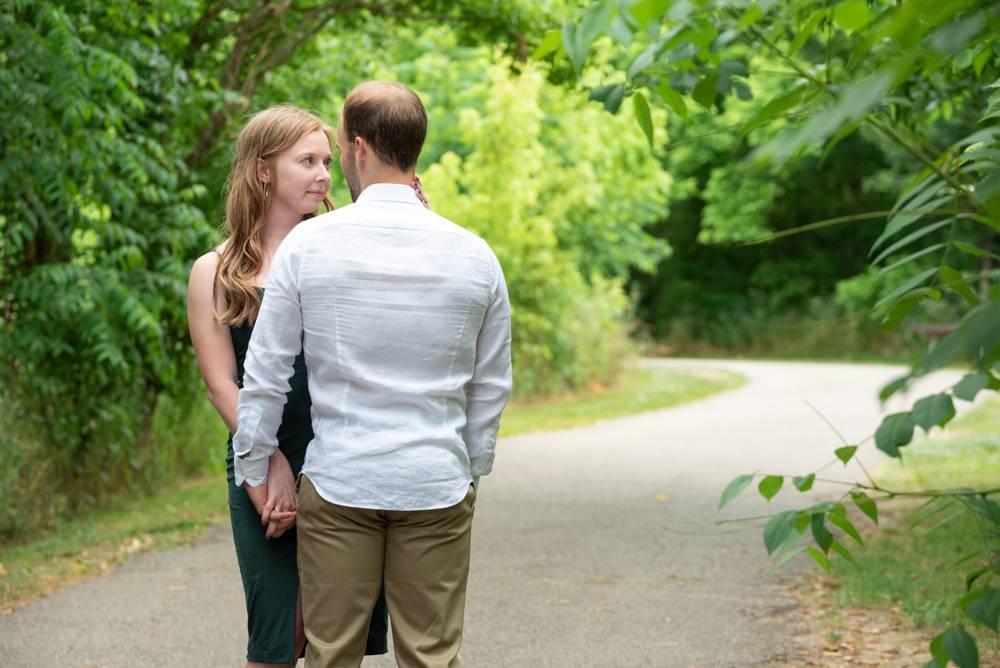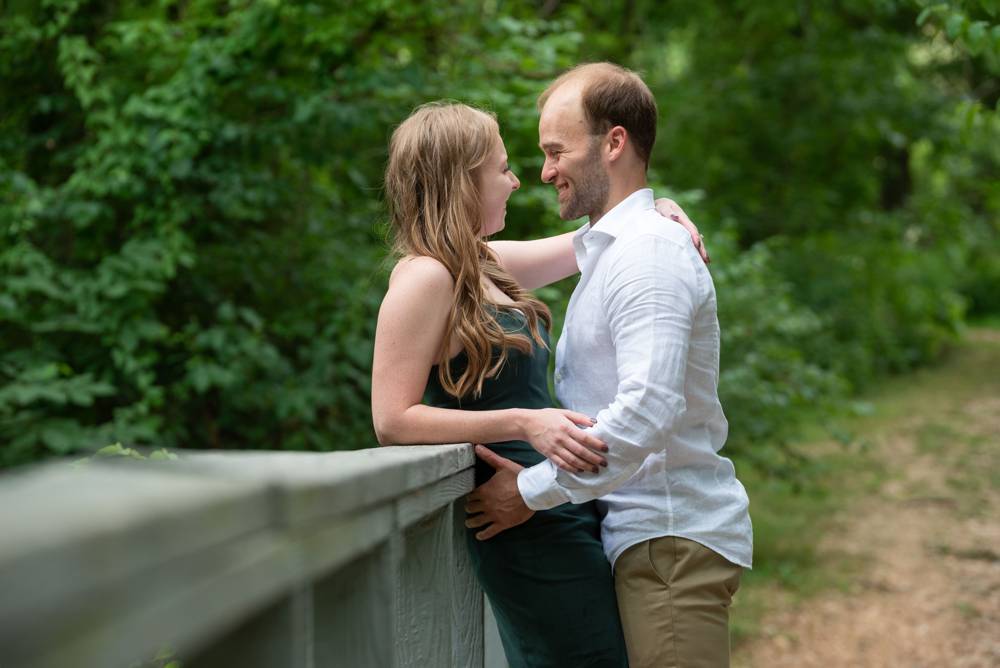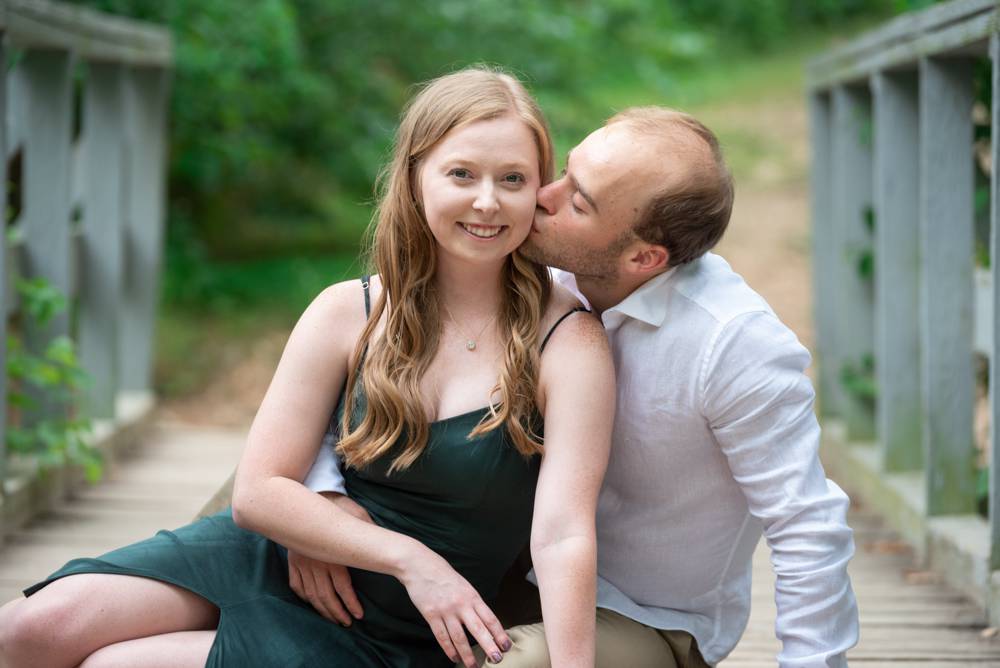 Tanyard Creek Engagement Session
On to the engagement session! We went to Tanyard Creek, which I've talked about numerous times, but we did some exploring and actually found some amazing new places to use. There's one spot where I normally go down to get photos in the creek, but we found a new spot. The water isn't as deep there, so we were able to walk around and explore. My feet weren't too happy about the rocks, but it was worth it.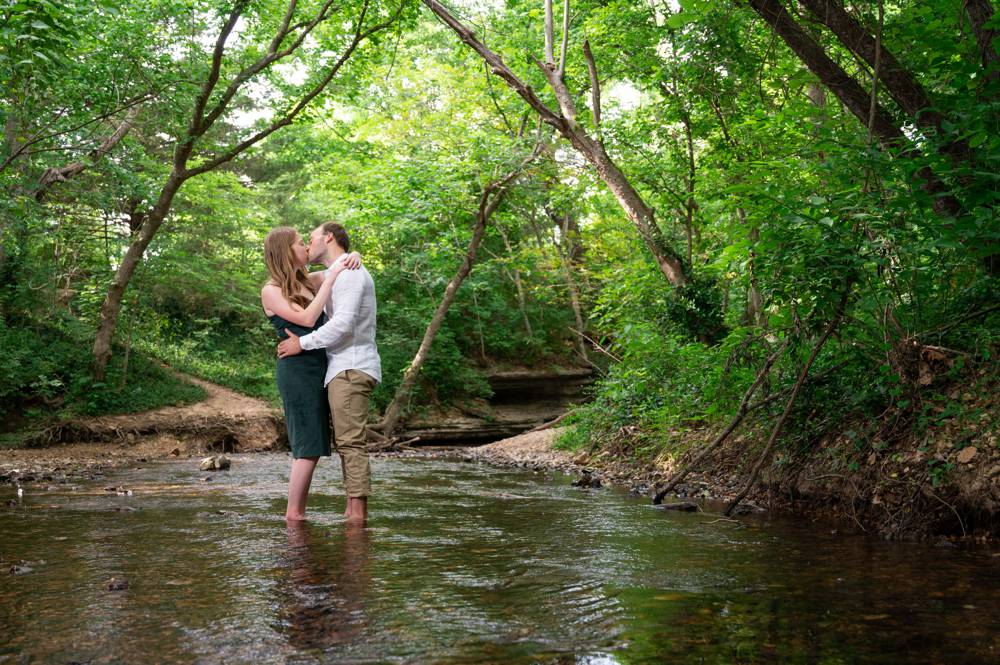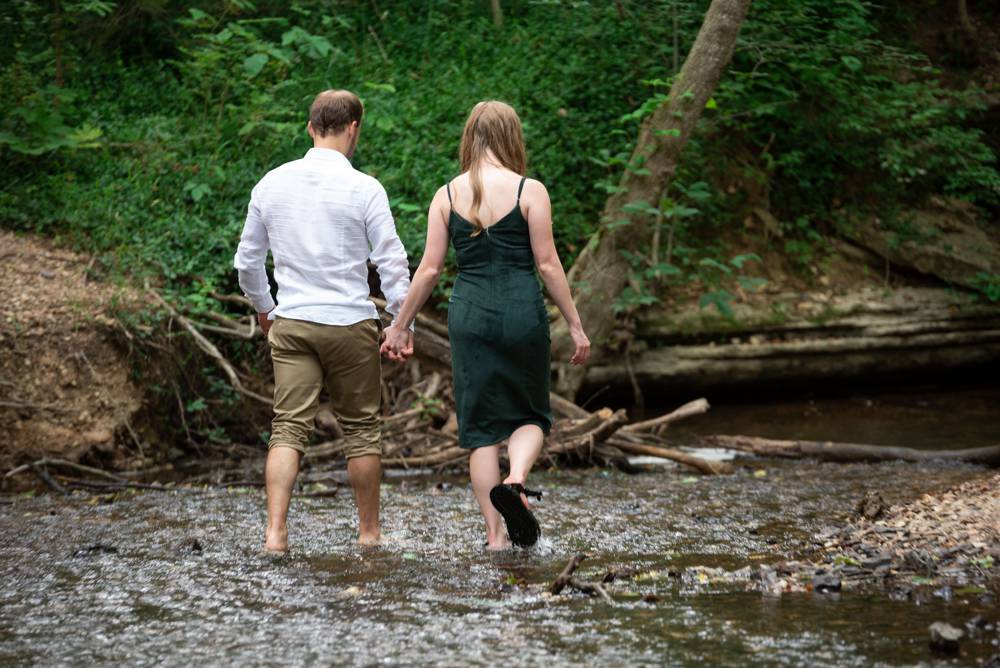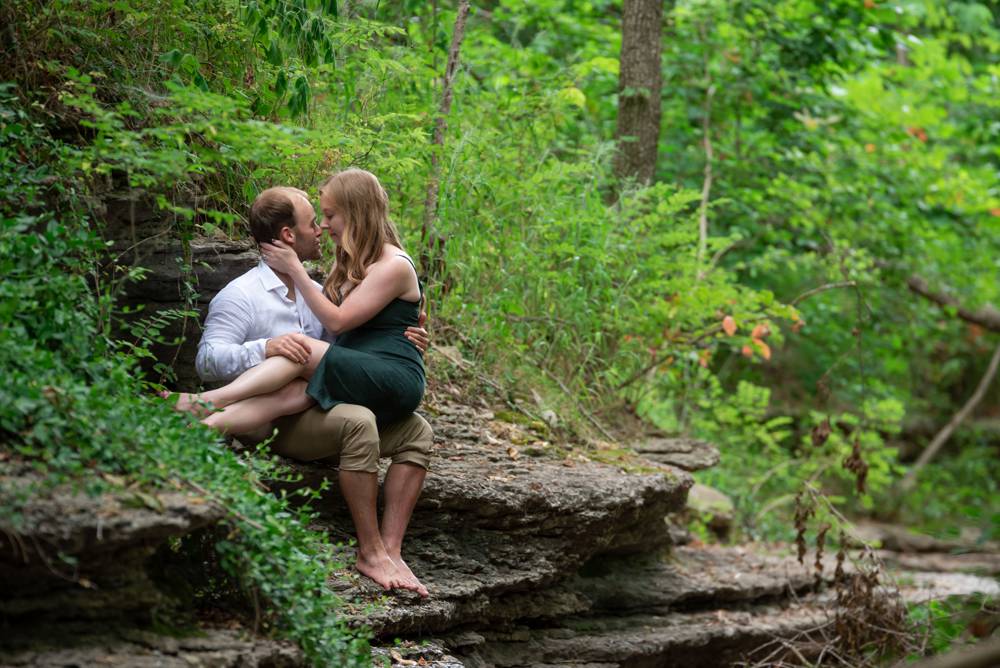 Waterfall Engagement Photos
My favorite thing about Tanyard Creek is the waterfalls. There are two spots that I use. One is smaller where the water is kind of flowing down little steps. It can be hard to get close, but I've gotten some wonderful shots there.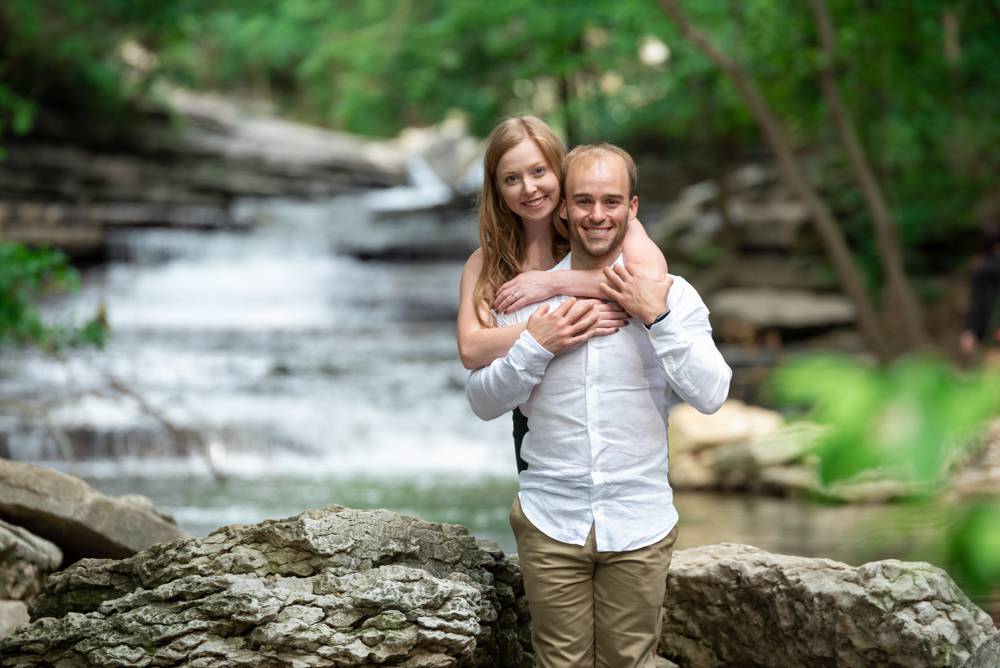 The second waterfall is much bigger. This one has big rocks out in front and the water falls a good 6 ft from the top to where you stand.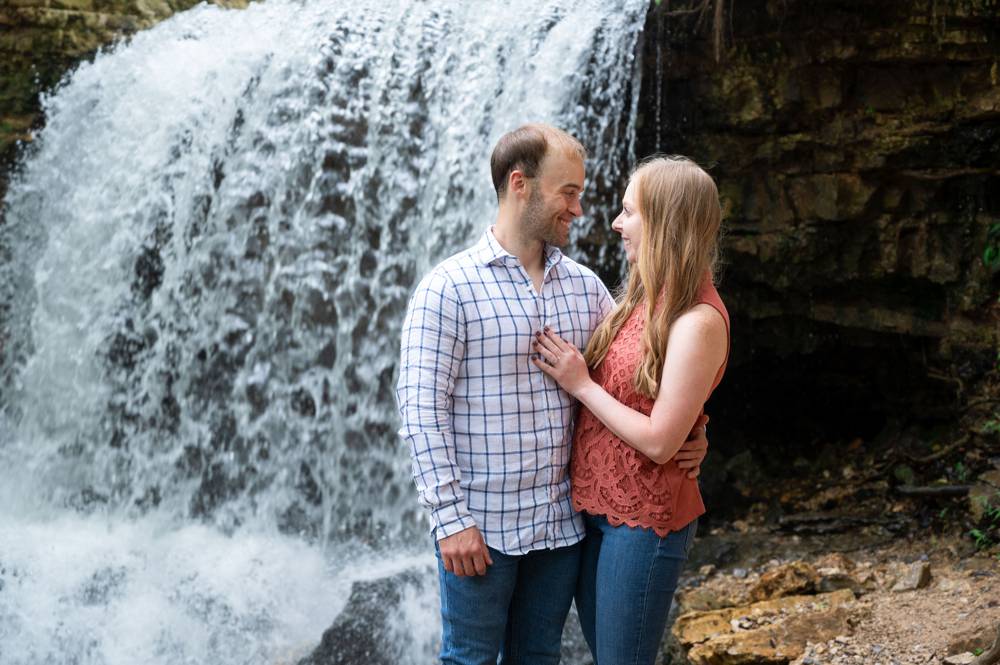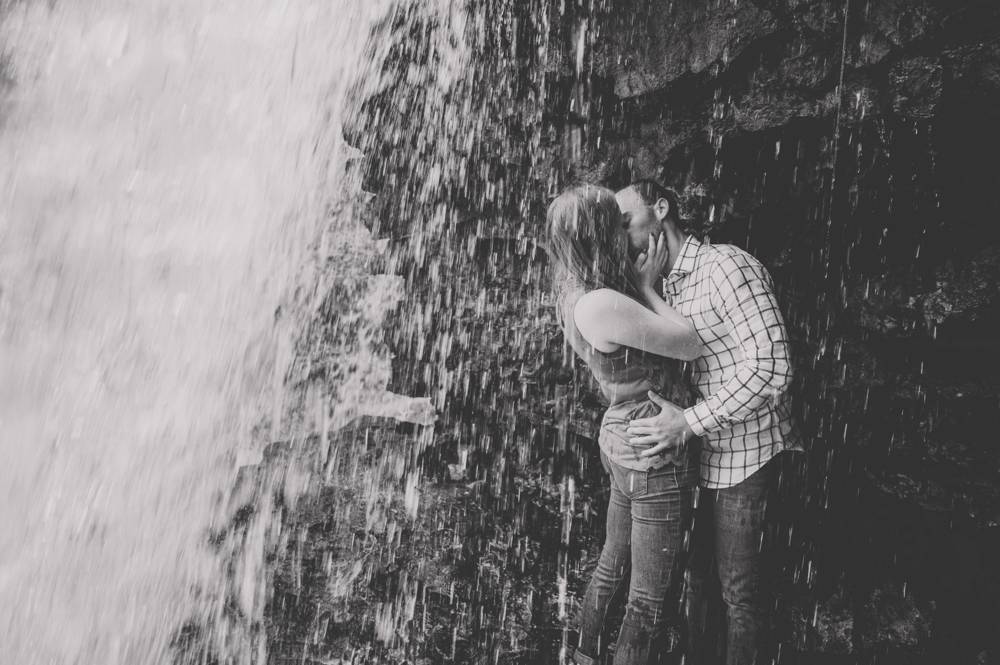 I've also used the big waterfall plenty of times. This time, there were a bunch of people there, so we moved a bit closer to it. To my surprise, we realized you could walk back behind the waterfall. It got Haley and Andrew wet, but these were my favorite shots of the day, and I plan on printing at least one of them for the office.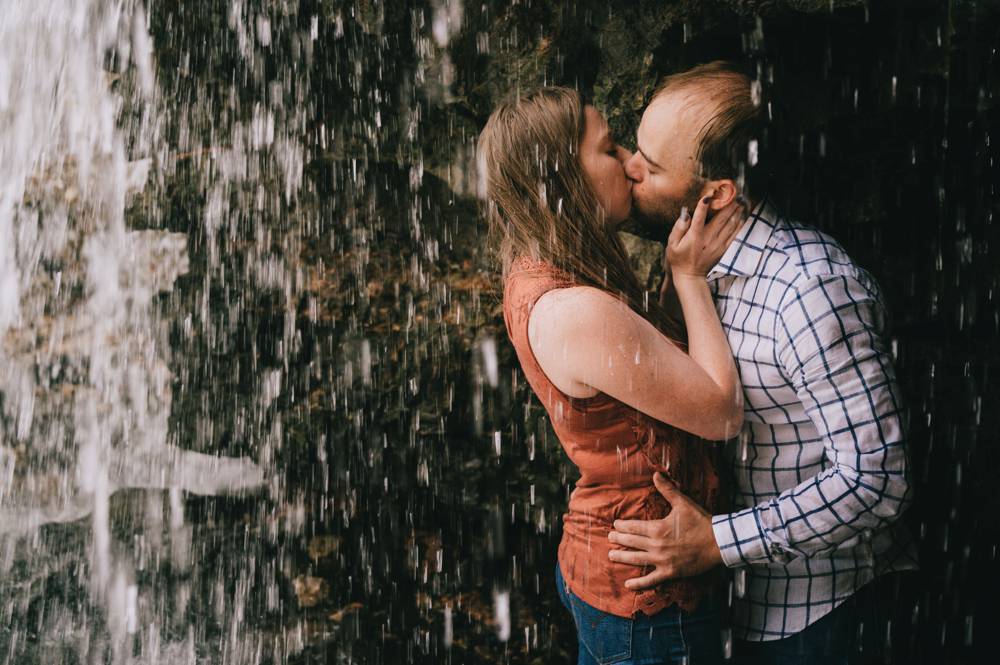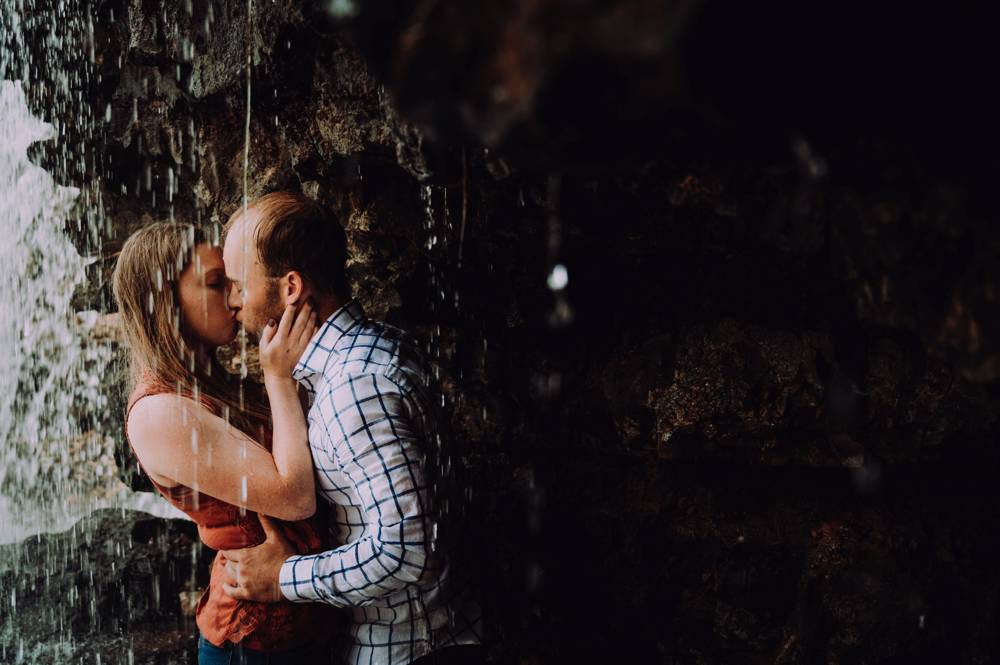 The Last Connection
If you are counting, there is still one random connection I had with them. One day, I was talking to my neighbor who is a realtor, and he was saying that one of his clients was using me. Turns out he sold them their house! Crazy!
Life is always better with surprises, and I loved the new surprise locations  and the Waterfall Engagement Photos and I've really enjoyed the random connections I've had with them. Their wedding will be here soon enough, and I can't wait to capture their wedding day.