I think we can all agree that 2020 has been a crazy year. Things have happened that we never even considered and it has thrown life upside down. Even with all of that happening, I still have had an exciting year and great things have happened. For example, I shot my first ever wedding at Osage House with Maddison and Will.
Maddison and Will's Wedding at Osage House
Maddison and Will are quite the couple (I knew they were awesome from their engagement session), and they weren't going to let Covid get in the way of their big day. Yes, things were a bit different than what they planned, but they still were surrounding by family and friends, and they had a blast.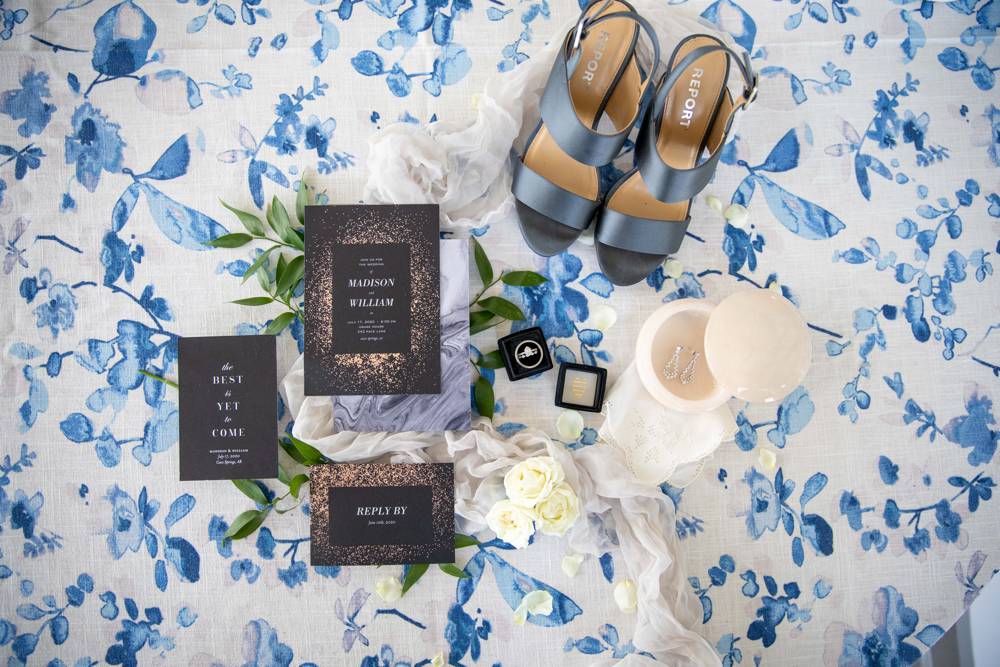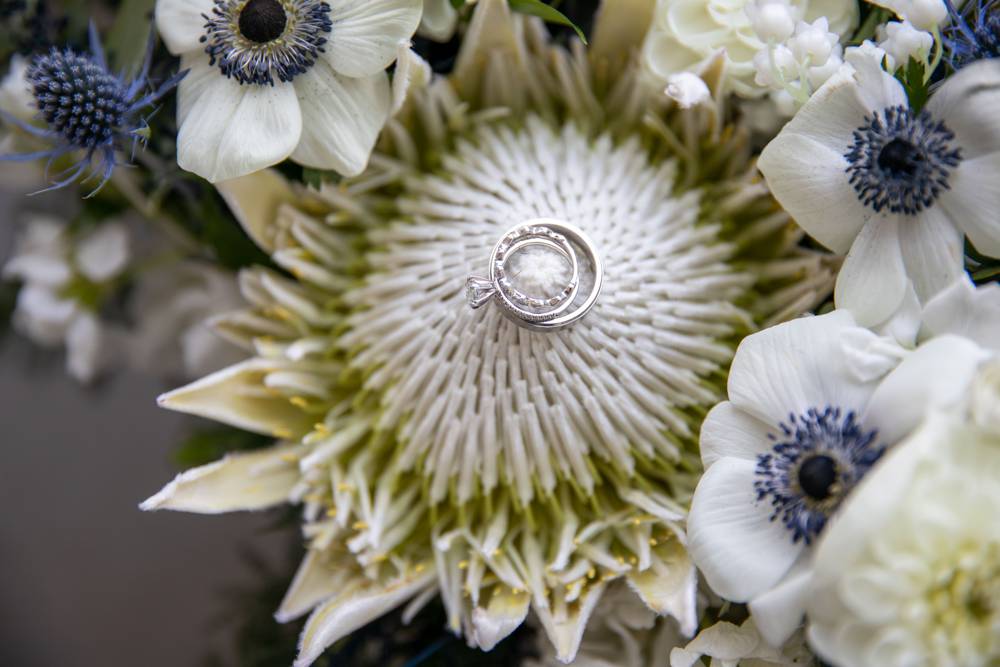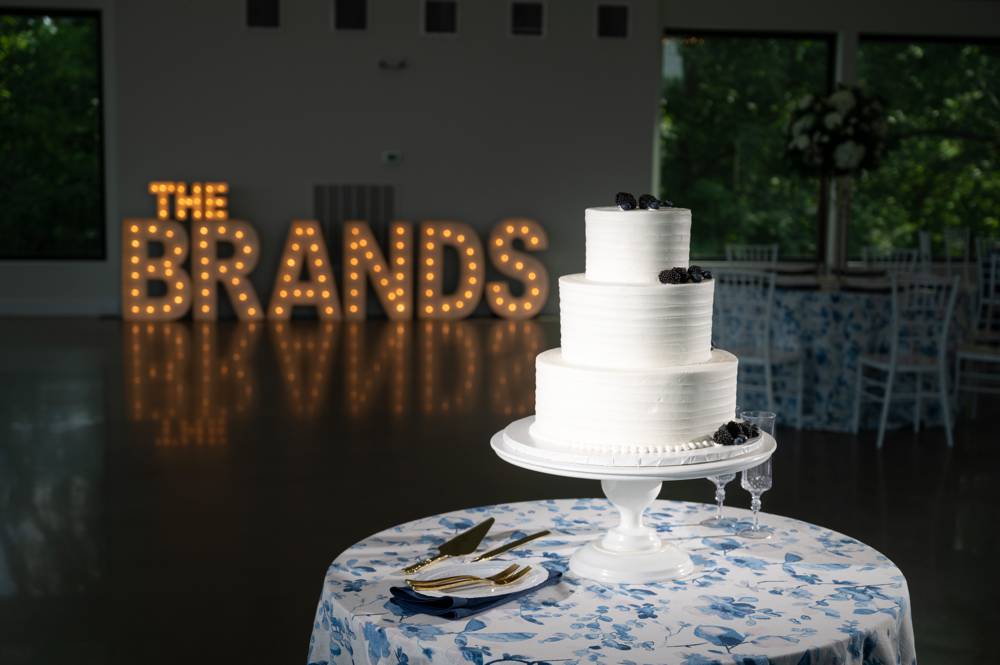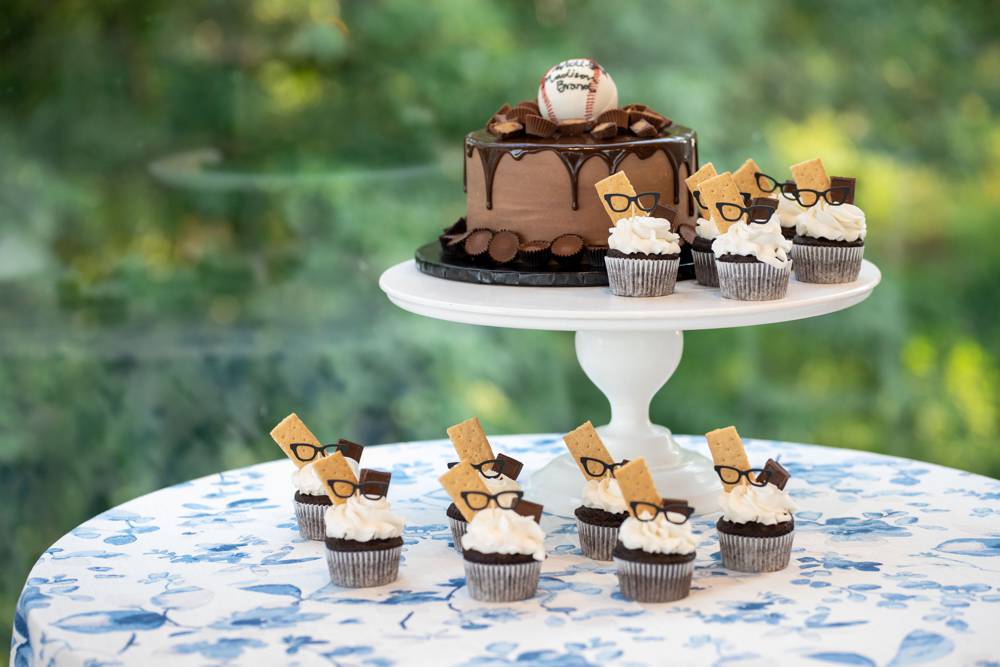 Things didn't quite go the way I planned either. About a week before their wedding, my neck decided to go crazy. I don't know if I slept on it wrong or what. It got to the point, though, where I couldn't turn my head, and it hurt so much. I got some meds to help with it, but I wanted to make sure Maddison and Will were taken care of, so I brought along my second shooter to help out.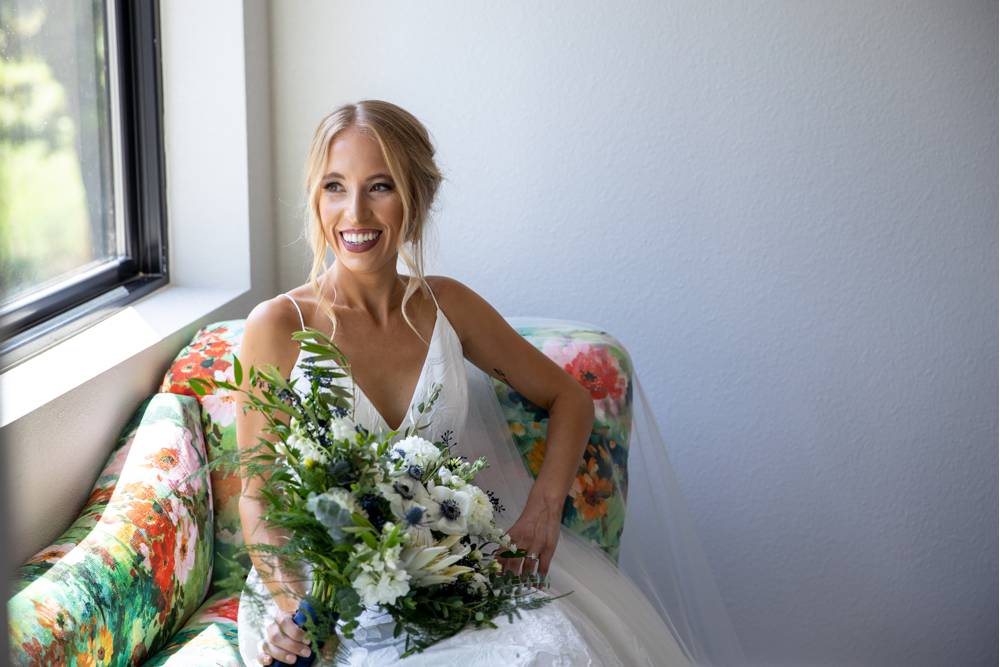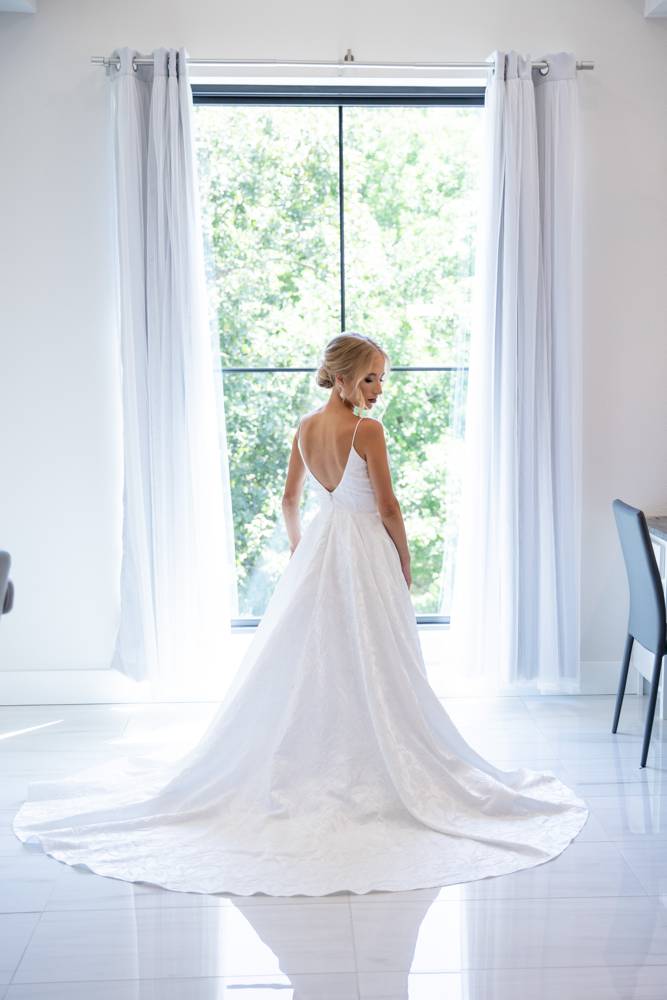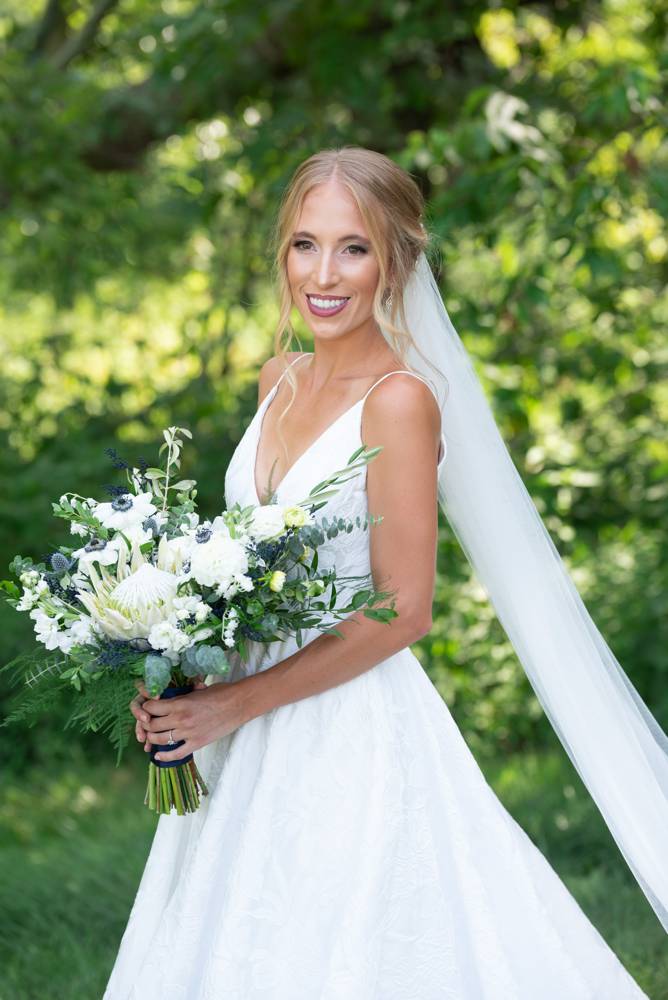 Osage House is located in Cave Springs AR and was amazing! It's going to be huge in Northwest Arkansas very soon. It had so much to offer and was beautiful.  The reception hall is a giant open room with big windows, and there's a small balcony that leads to the bridal suite. The bridal suite is equally awesome. There's an area with mirrors and lights for makeup and hair, another room for hanging out with couches and a fridge, and then big bathrooms. Downstairs, the guys have their own room. It's also a big large open room, and that's where the guys were playing cards when we came down, but there was also a pool table. They also had a big bathroom, so they weren't taking turns or bumping into each other.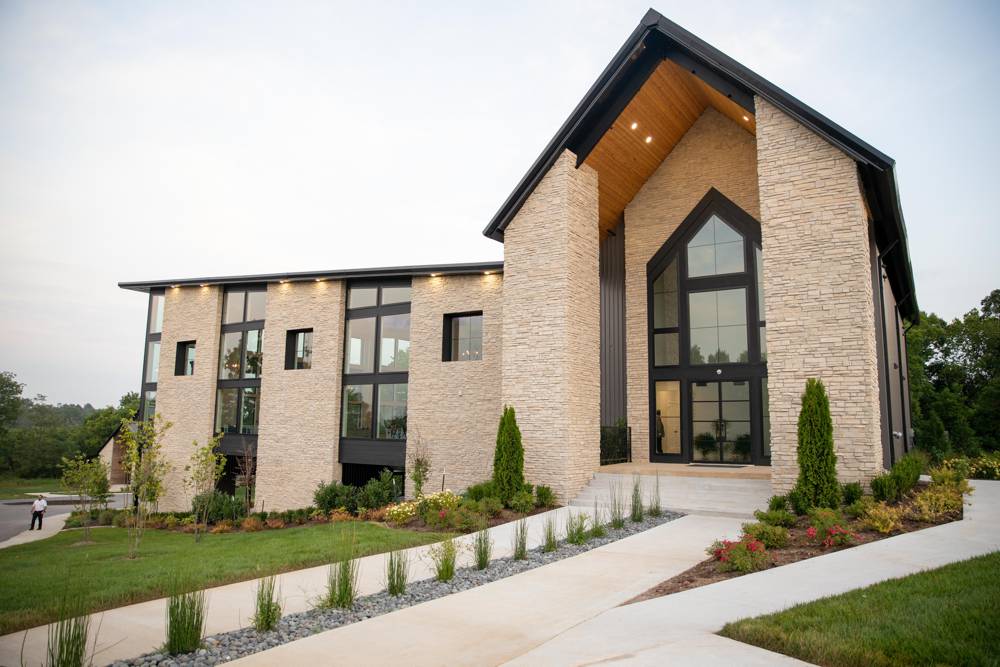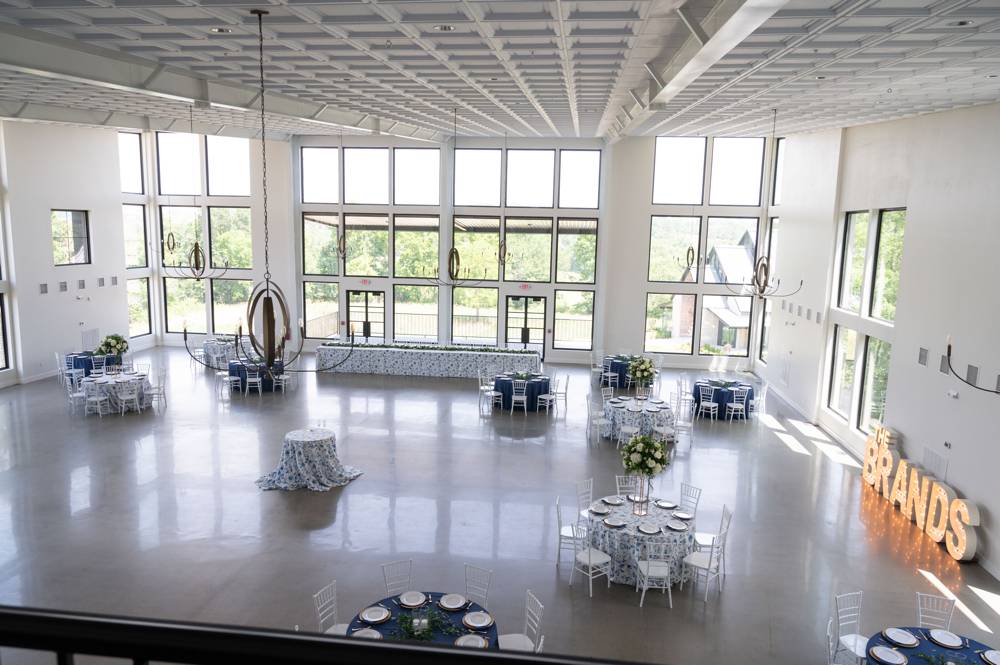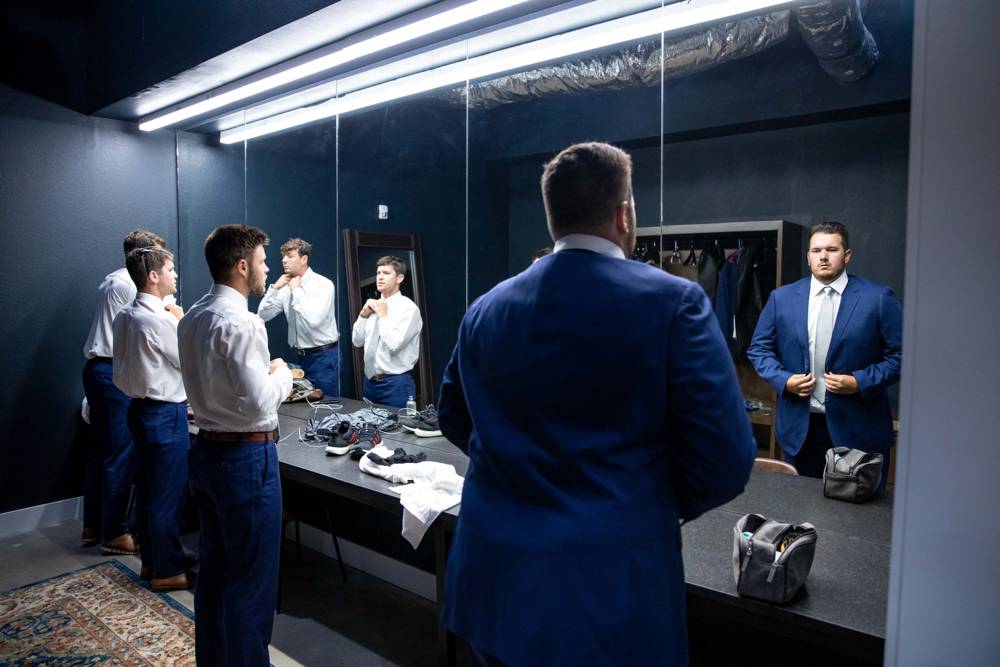 Osage House Chapel
About 50 yards away, they have the chapel. It has a similar look to the reception hall, with big windows.  This is where we did the first look, and it was one to remember. Will had the biggest grin on his face when he spun around.
The ceremony was everything I expected. Will was giddy the whole time, and Maddison looked lovely. The lighting in there was awesome from all the big windows. Overall, great!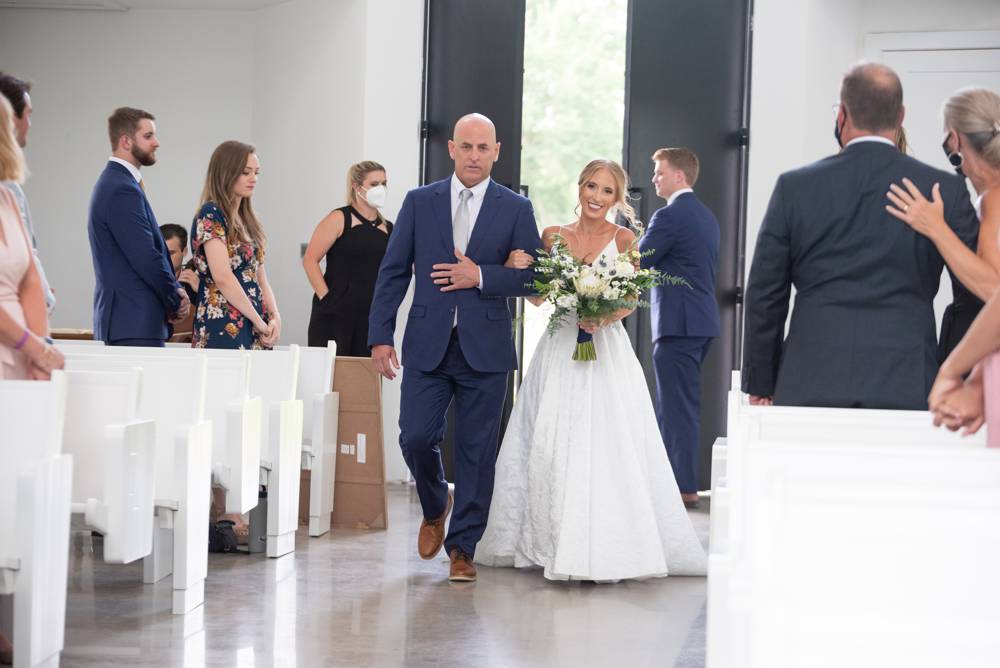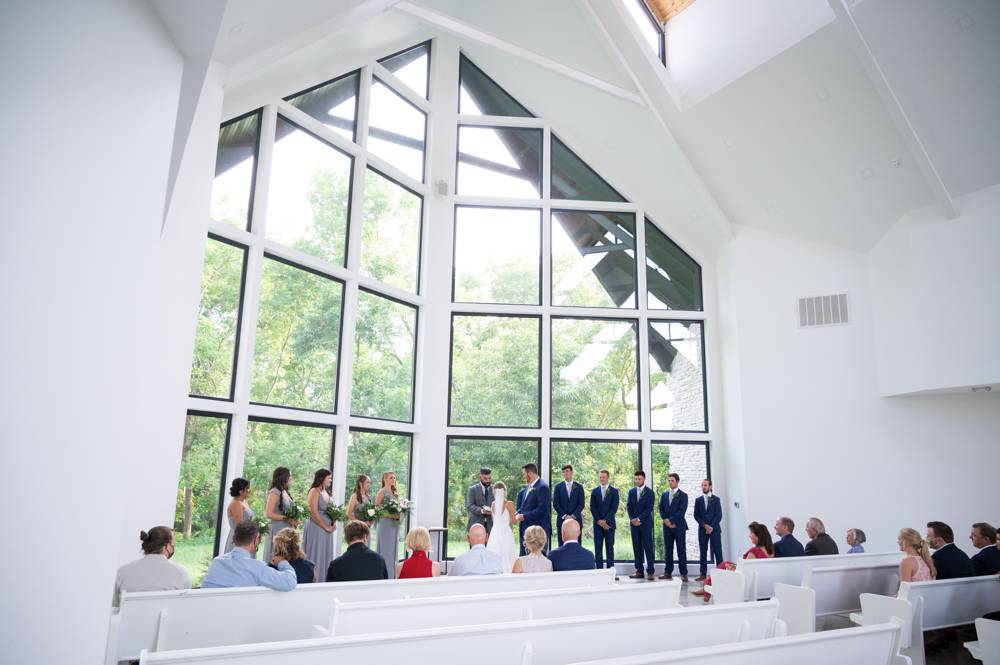 Right after the ceremony, they did a mini exit. Everyone got handfuls of flower petals and tossed (or threw) it as they walked past.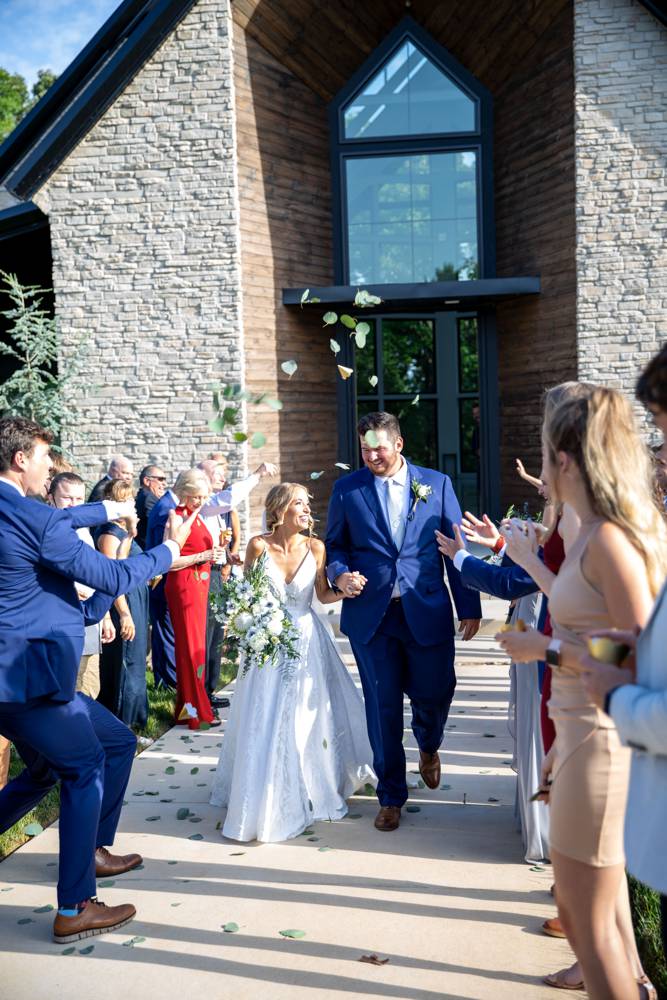 The bridesmaids and groomsmen made the day wonderful as well. Both groups were fun and lively in their own way. The guys were a bit louder and goofier, but both groups were really enjoying the day. We had so really great moments with them. One guy picked up Will, and Will is not a small guy. Another guy said something during group photos to make everyone laugh. Then, the dancing was borderline professional.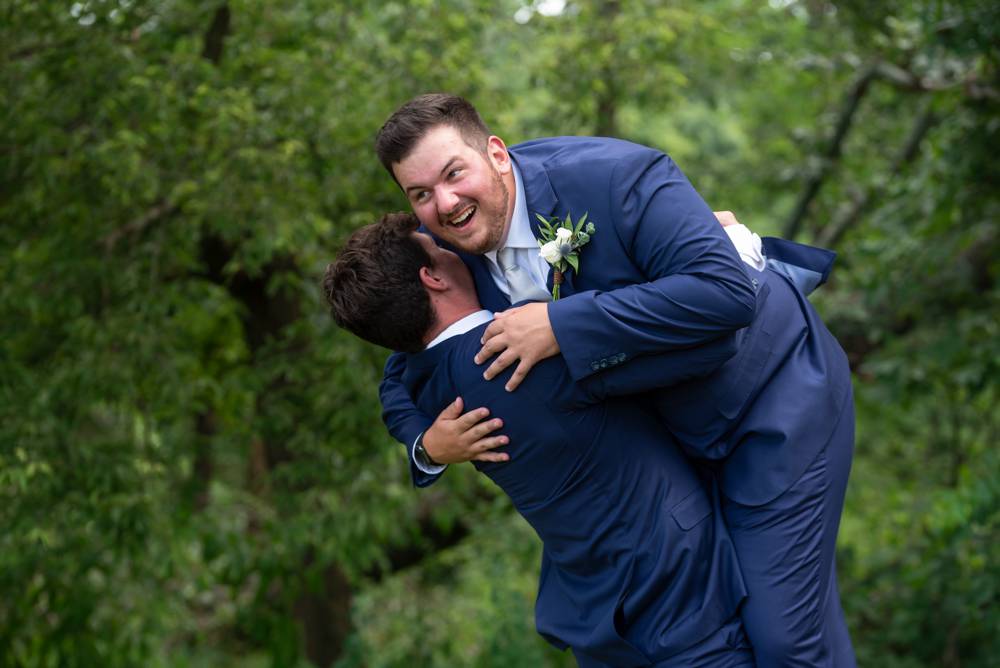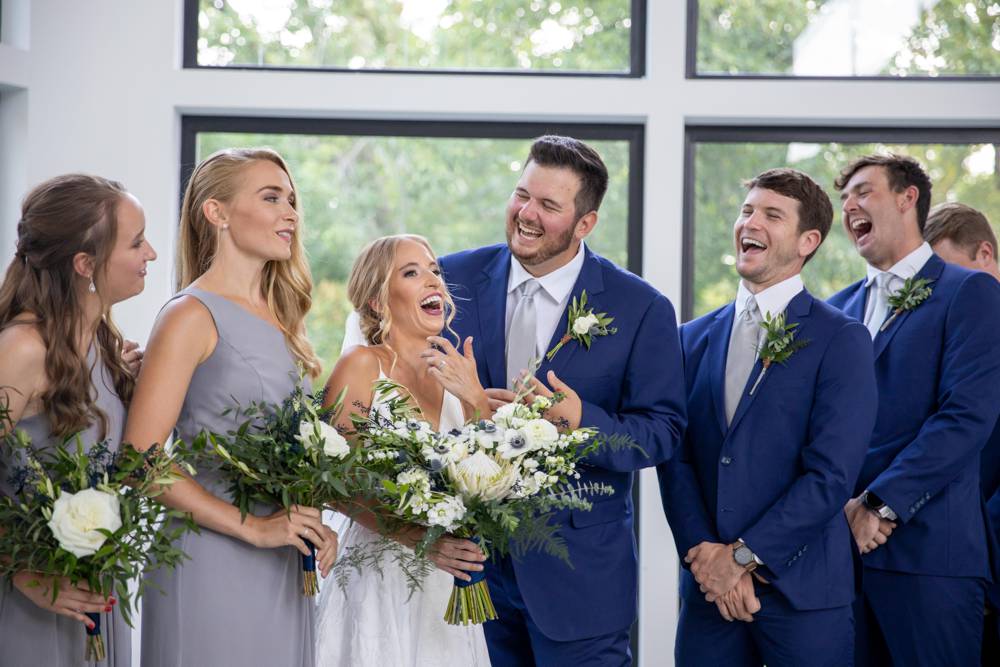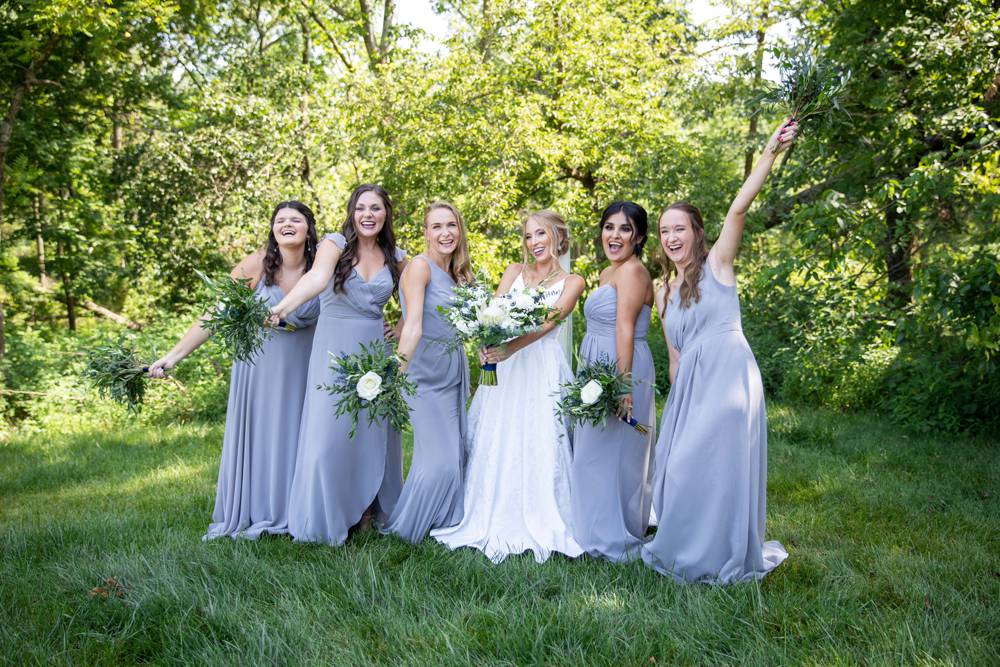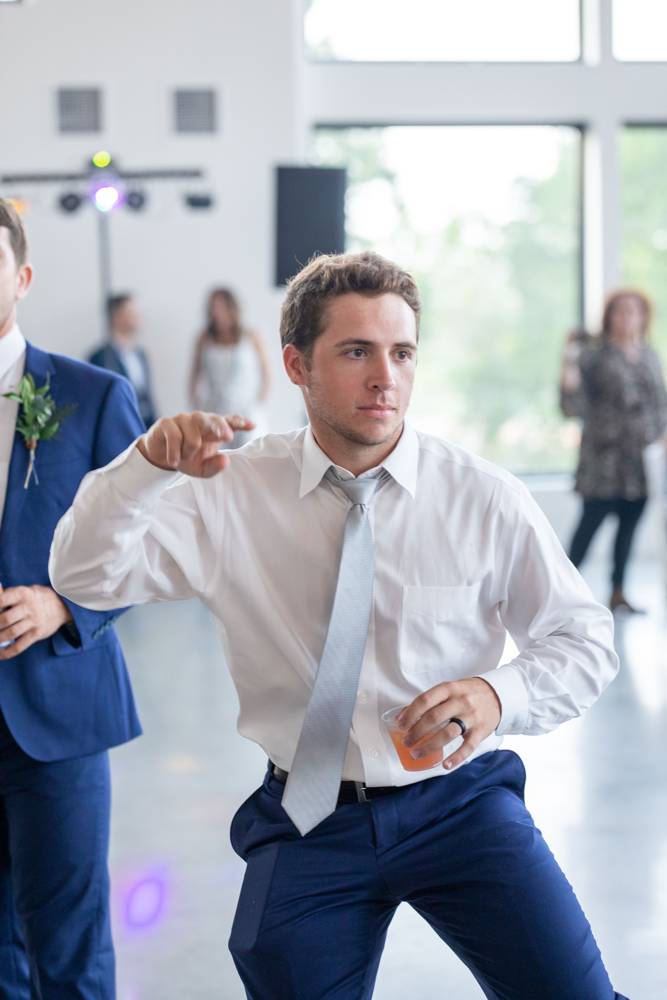 Couple Portraits at Osage House
We also had some time to get some great photos of the couple. The light was going down so we couldn't explore Osage House and all the surrounding outdoor space as much, but we still got some great shots. Later in the night, they even let me mess around in the parking garage.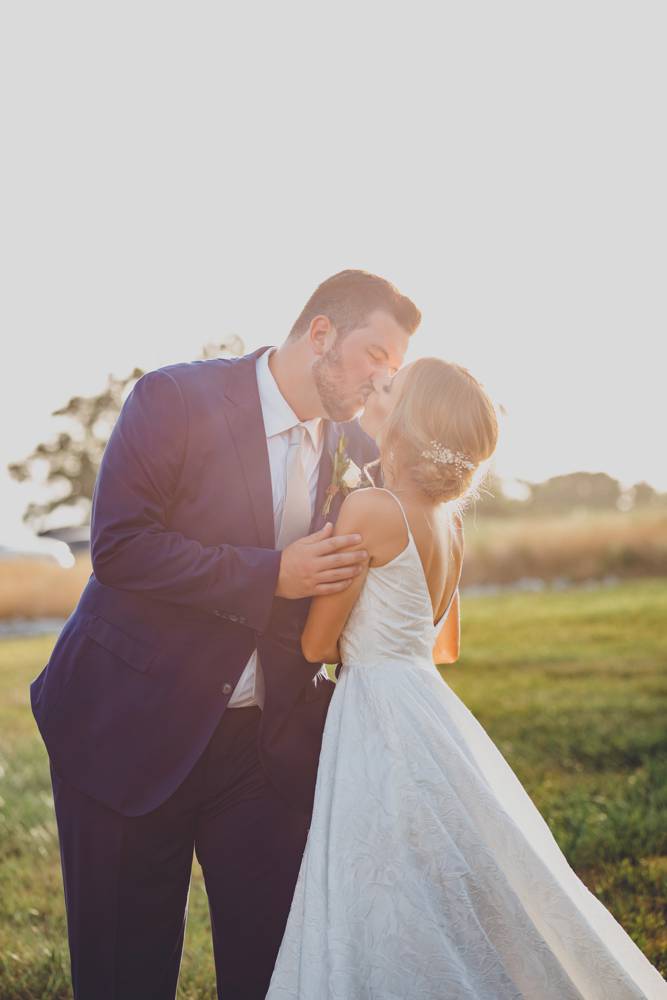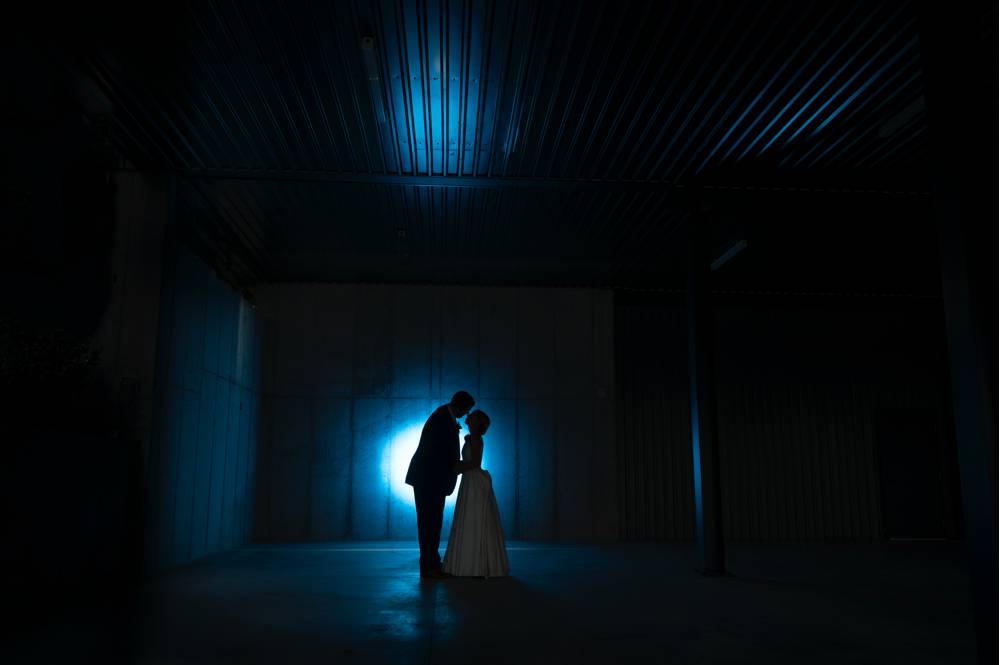 What a day! My neck gave me a few issues here and there, but I wouldn't have missed this day for all the Skittles in the world. Osage House was a beautiful venue and I don't say that lightly with all the venues I've seen in Northwest Arkansas.I knew from their engagement photos that Maddison and Will were going to have the best wedding, and it was!