I have loved every minute of my journey with Bailey and Jeremy. I already knew Bailey, but the initial meeting with them was great, and then their engagements and family photos were just a blast! I had high expectations for their wedding at Sassafras Springs Vineyard and they didn't disappoint.
Wedding at Sassafras Springs Vineyard
I think what really sticks out about Bailey and Jeremy is how easy going and kind they are. They aren't the type of people to get really loud or crazy or emotional. They go with the flow, which really fits my personality.
I started off the day at the Lodge, which is a brand new building at Sassafras. It's located right next to the venue, and it's great for getting ready or a place for people to spend the night. The girls were all hanging out in the main room when I got there, finishing up their makeup. Jeremy's two little boys were glued to video games and his little girl was getting all prettied up like the older girls.
After I hung out with the girls awhile and knocked out the details, I ventured out to find the guys. I had been warned that the boys might be a handful, but I found them to be easy to deal with and full of laughs. One guy did jump down about 10 feet to the ground, but that really was the craziest thing that happened.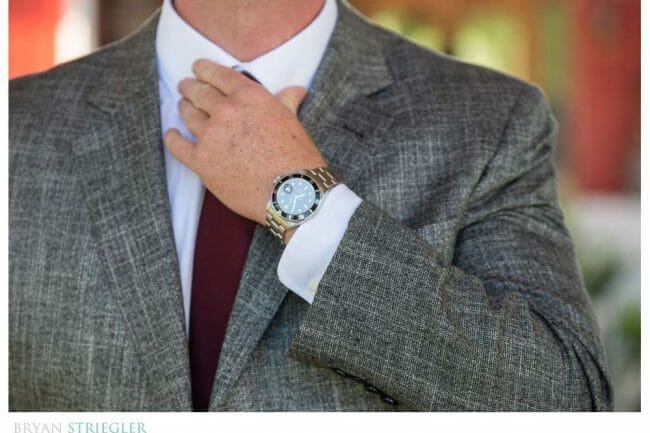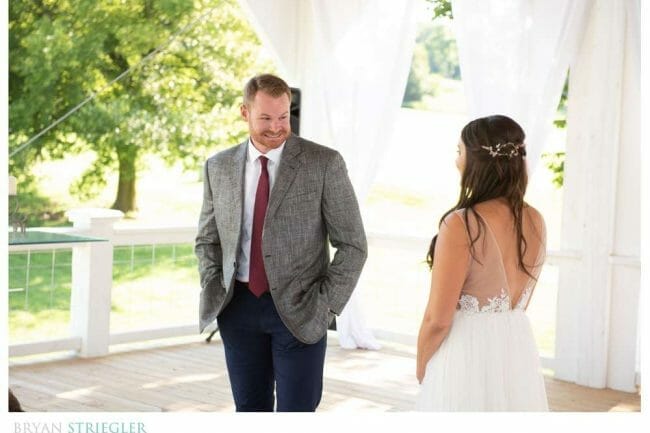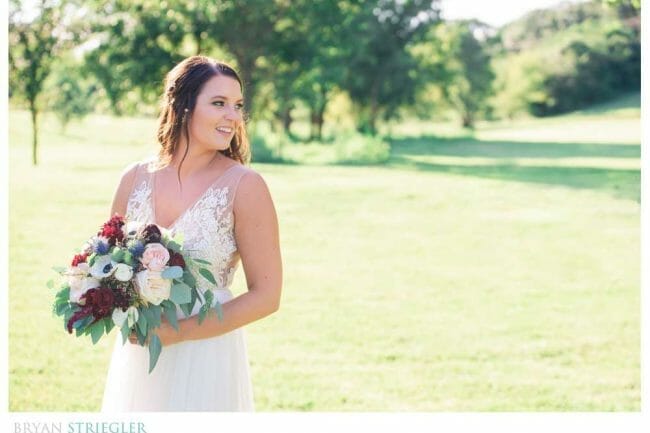 We set up the first look in the new covered deck at the Stables, and I chatted up Jeremy while we waited. Turned out he was rocking a super cool, super expensive watch. Jeremy's a big strong guy, so I wasn't sure what we were going to get when he saw Bailey.  It turns out that beauty and love can break down anyone, and it was a truly beautiful moment to see.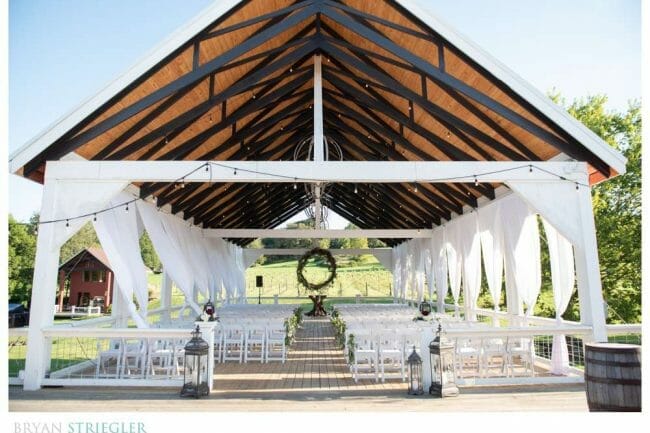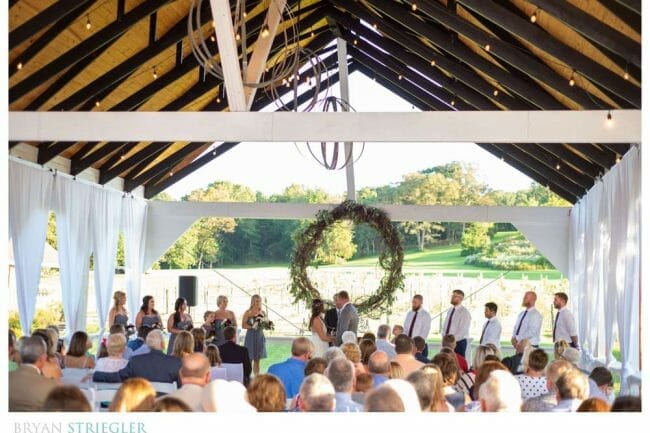 Soon after, we knocked out the rest of the photos and were ready for the ceremony. It was in the same place as the first look, and I'm really excited about this new addition to Sassafras. Now you can have your ceremony outside but not have to worry about the rain or being in the sun! The other places are great as well, but it's nice to have another option.
The reception was when things really started getting going. They had a photo booth, and there were two giant animal heads as props. It was hilarious watching everyone put those on. They had Wright's BBQ cater, so that was one of the best meals I've had. Right before the first dance, Jeremy did something special. He led Bailey to a chair, picked up a guitar, and played and sang with the band. He had some issue with a broken strap, but it was one of the coolest things I've seen a groom do for his bride. I know I couldn't have done it! Besides that, there was plenty of dancing and the kids even got the mic and sang a song.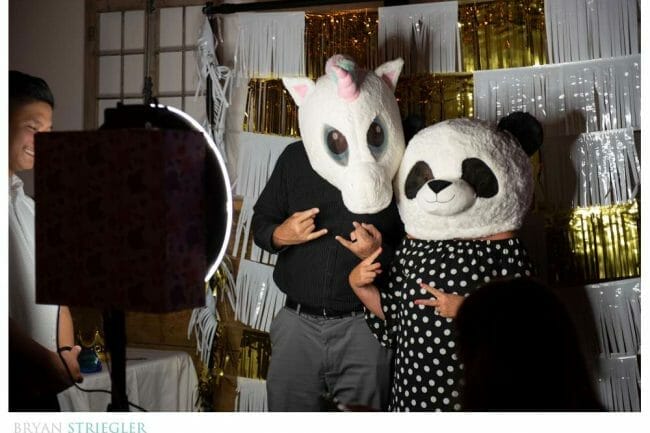 The night ended with a sparkler exit. The first time they just ran through, but we had enough time to do it twice. The second time, Jeremy picked her up and ran the last part. I really loved that!
I've said it before, but I am so happy I got to be part of this. I was so happy to see Bailey find the perfect guy, and I loved getting to know Jeremy. It was a beautiful night, and I'm sure they enjoyed it even more than I did!