I always talk about how awesome my couples are, but Rebecca and Chad take it to a new level. I've actually known Rebecca for quote some time. Her sister, Jennifer, helped babysit Holden and I photographed her wedding several years ago. Then, Rebecca started watching our kids for awhile. I was so excited when she told me she was engaged. She is so sweet and kind. It took me a while to get these together, but check out her wedding at the Ballroom on I street.
Wedding at The Ballroom on I street: Rebecca & Chad
A few months earlier, I videoed a wedding at the Ballroom on I street, but this was my first time to photograph a wedding there. It's a really beautiful venue. There's an outdoor area for the ceremony, and a large ballroom for the reception or it could be used for a ceremony.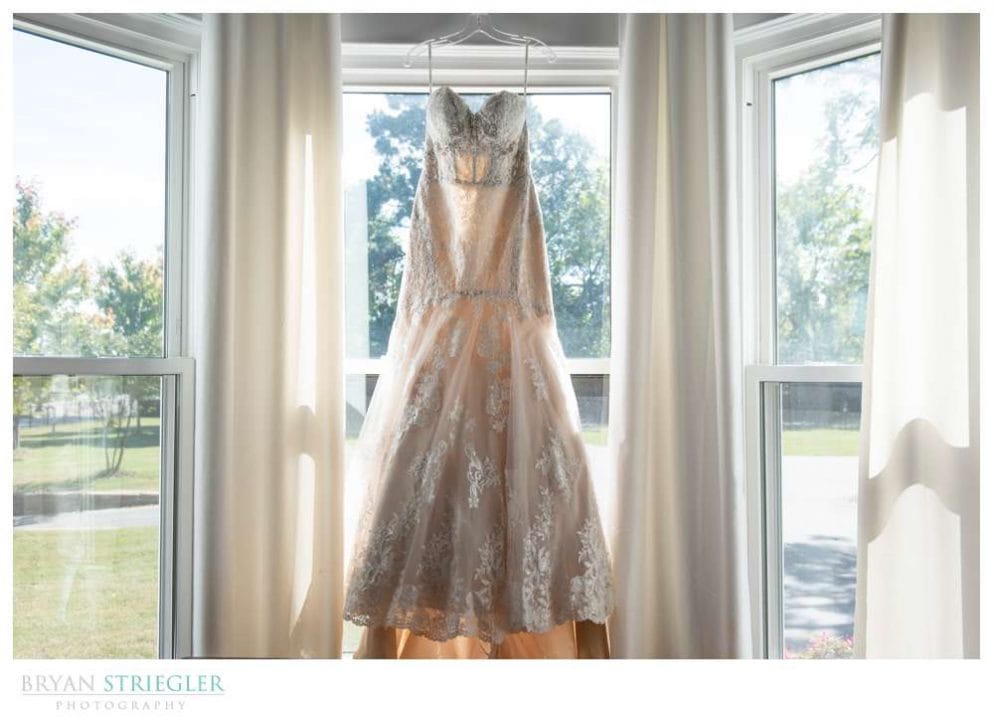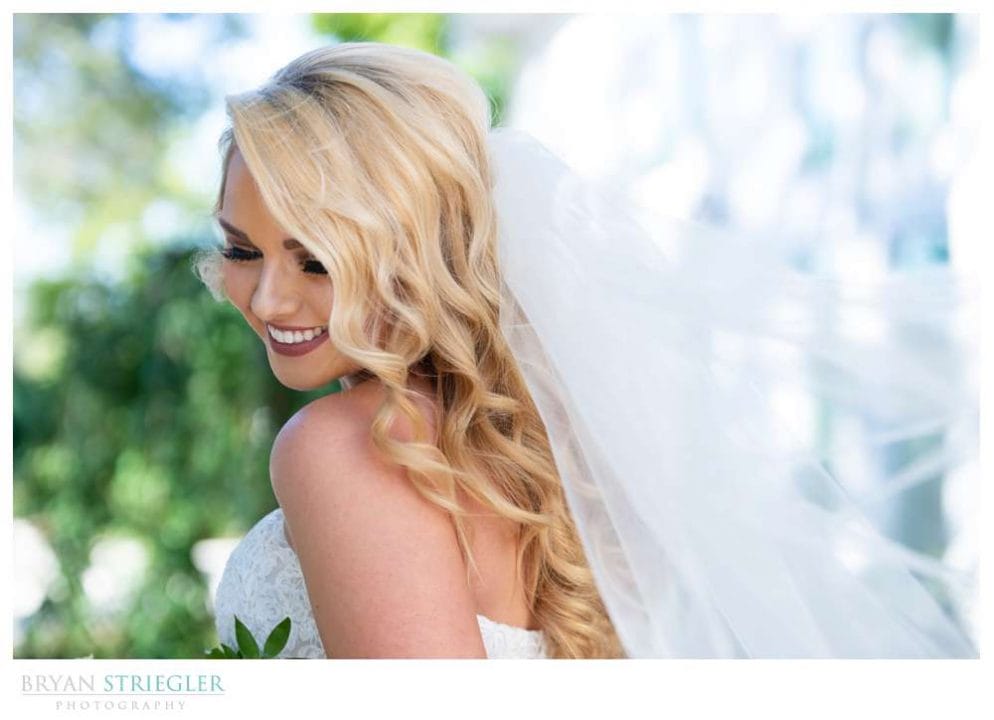 We started the day, next door in the house where everyone gets ready. There's a large area downstairs for the girls and then a few rooms upstairs for the guys. One of the first things we did when we got there was meet the whole crew. Remember how I said these two are really awesome? Well, it shows in their friends. There were like 10 people on each side.
First Looks
After Rebecca got into her dress, we did a quick first look with her father. Then, we put all of her bridesmaids in one room, and threw open the doors. They were so excited to see her. Right after, they did something even cooler. They surrounded Rebecca and prayed over her for about 10 minutes. The cutest part of it all was watching Rebecca's little niece during the prayer.
Our next stop was the real first look with Chad. We set him up in the outdoor courtyard and she came walking through the archway. His reaction was classic. When he saw her, he almost fell over! We did a few quick portraits of them, but then we had to go gather the massive wedding party for more group shots.
Group Shots on back porch
It's really nice that there are so many different areas at the Ballroom on I street. On the backside of the house, there is another open area and a really nice porch. We knocked out all of the girl photos and then brought in the guys. My favorite photo from this part was the guys picking Rebecca up. Someone grabbed the veil and tossed it over a few of the guys.
The Ceremony at the Ballroom on I Street
Both times I've been at the Ballroom on I street, they did an outside ceremony. Interesting enough, they had two completely different setups. The first wedding was facing the north side, under some trees. Rebecca's ceremony was facing the southwest corner in front of a gazebo. One nice thing about the second setup was that the sun was behind them. If the sun was on the other side, it would have been really strong and lit them up.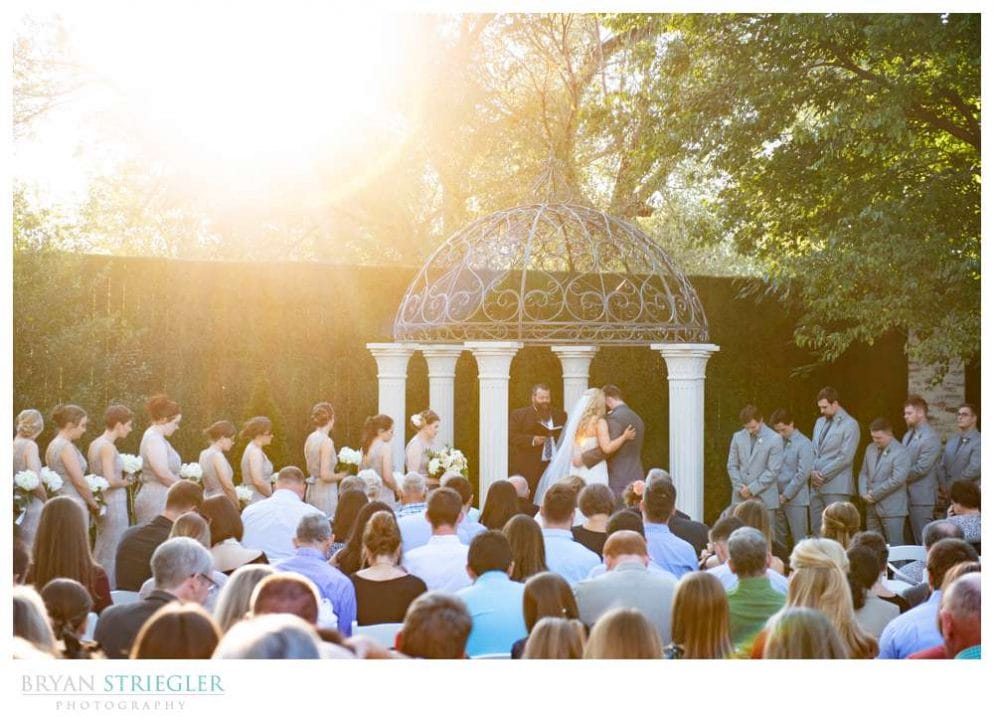 The sun was setting right after the ceremony, so we really had to move. I went through the family photos as quickly as I could, and then I scrambled with Rebecca and Chad to get some couple portraits. The sun was hidden when we were at the reception site, so we ran around the corner to get away from the wall and trees.
The light was just beautiful, but there was one problem…cars were everywhere. I shot as tight as I possibly could and then I ended up editing out a few cars. I'm so happy how these turned out considering the situation, and we did this in about 5 minutes or less!

The Reception
The reception was where the fun really began. The inside of the Ballroom on I street is extremely large and open. There are these wonderful chandeliers all over the place and it's all white. Really wonderful! The food was on one end and then there were tables and a big dance floor on the other side.
My goodness, I'm really not sure where to start with all that happened. I think my favorite part of the night was the speeches. Chad's guys were goofy, and I think Rebecca restricted one of them from doing a speech. Well, they found a way around it. After a real speech, a groomsmen was brought up to sing a song about Chad. It was You're Welcome from Moana, but it had been rewritten all about Chad. I thought it was hilarious but Rebecca seemed to have mixed feelings.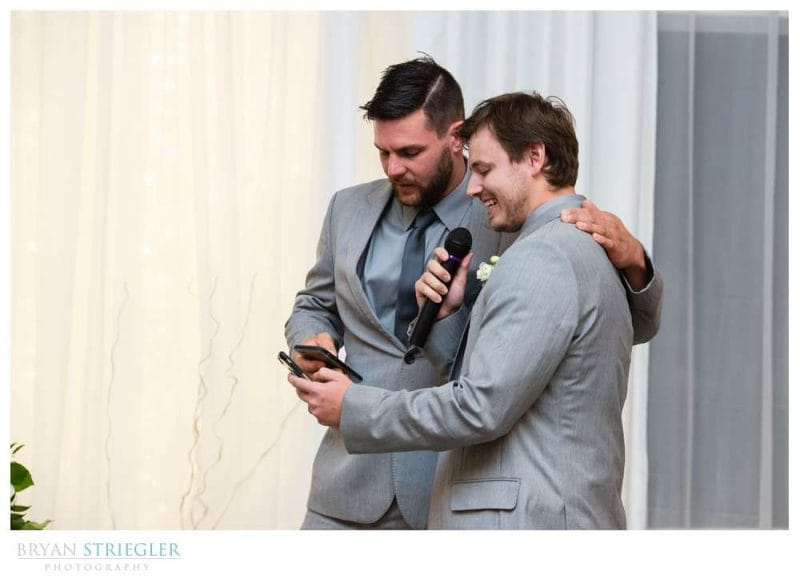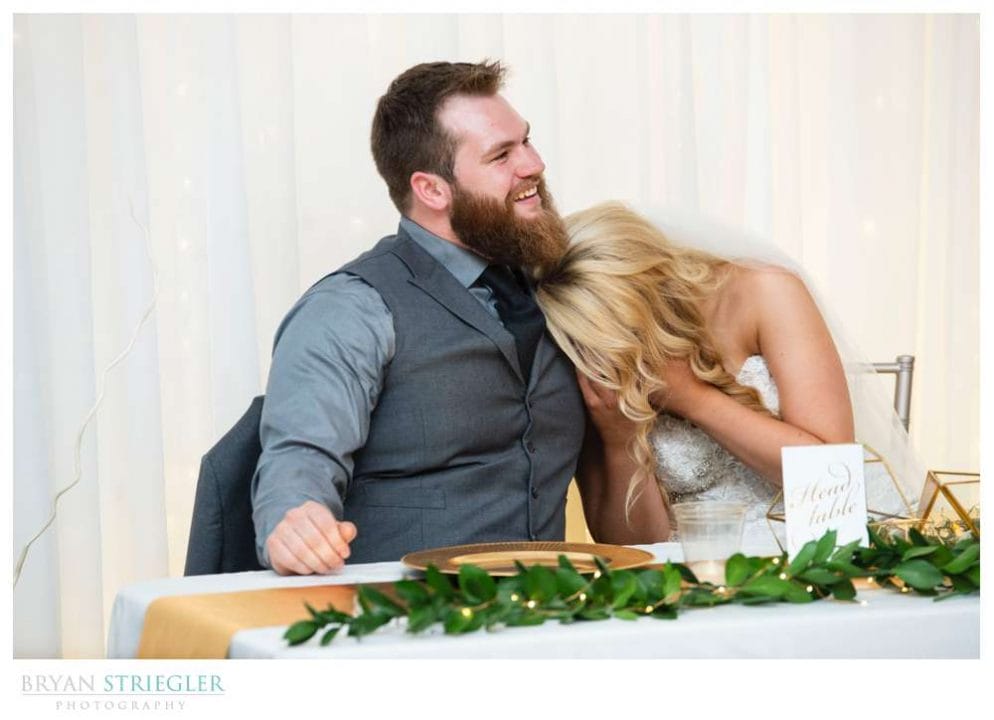 The rest of the reception was all about dancing. The dance floor was packed the entire night. It was a great mixture of ages out there, and they were all just letting loose. This reminded me so much of her sister's wedding.
I managed to steal Rebecca and Chad away for a few more night portraits and then they left with a sparkler exit.
It's so wonderful getting to be part of a wedding when I know them and their family. Rebecca and her family have been a large part of our life for so long. I'm so happy for her and Chad, and I know great things are on the way. This was definitely the way I wanted my first wedding at The Ballroom on I street to go. Perfection!