The future is now, and it's time to start planning for your 2022 wedding. Weddings are so much more than just a day that you spend with your spouse; they're also about celebrating the union of two families into one. And while there are no guarantees what the world will look like in 2022, we can still make some predictions on what trends might be popular in 2022 weddings. In this blog post, we'll explore some of these trends including colors, themes and decorations as well as styles!
Wedding Decor And Flower Trends
Most of us thought that by 2021 weddings would be back to normal. While many things have returned, some people are still very concerned about Covid-19. I'm not sure if 2022 will be the same, but some people still might base their setup around making people feel safe.
Some couples will choose to create different areas so people can stay separated like a lounge or outside area. They could also create a different room for the reception or spread the tables further apart.
With this seating situation, it is important to have a seating chart, but how can you make it different and not boring? There are lots of options for customized seating charts like a board with photos of each guest in the appropriate seat or a hand painted sign to match your wedding style.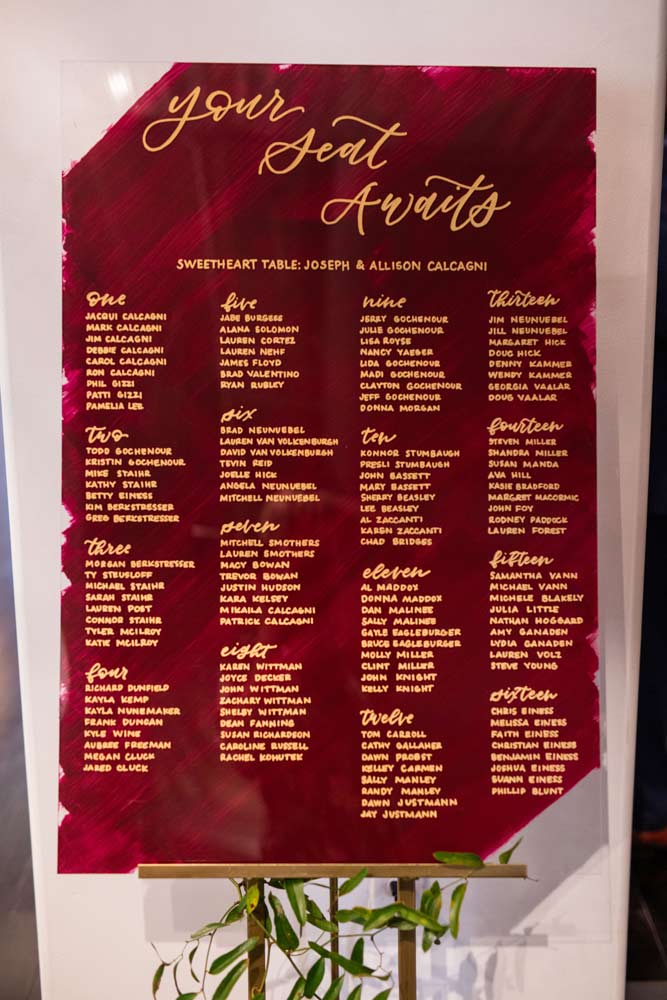 One trend coming 2022 is creating free-flowing, organic-style floral arrangements with large centerpieces. Organic style includes a focus on natural materials like hanging florals and vines, which are used to increase the feeling of spaciousness when decorating indoors and outdoors.
Another upcoming design is geometric arches. These are great for entryways and ceremony arches. Geometric design is popular because it's a cleaner, more modern style that can be used with any color palette or theme and goes well with the natural look of organic flowers.
When it comes to cake, floral designs are in. Flowers that form the base of the cake table, or create a ring around the cake have become popular.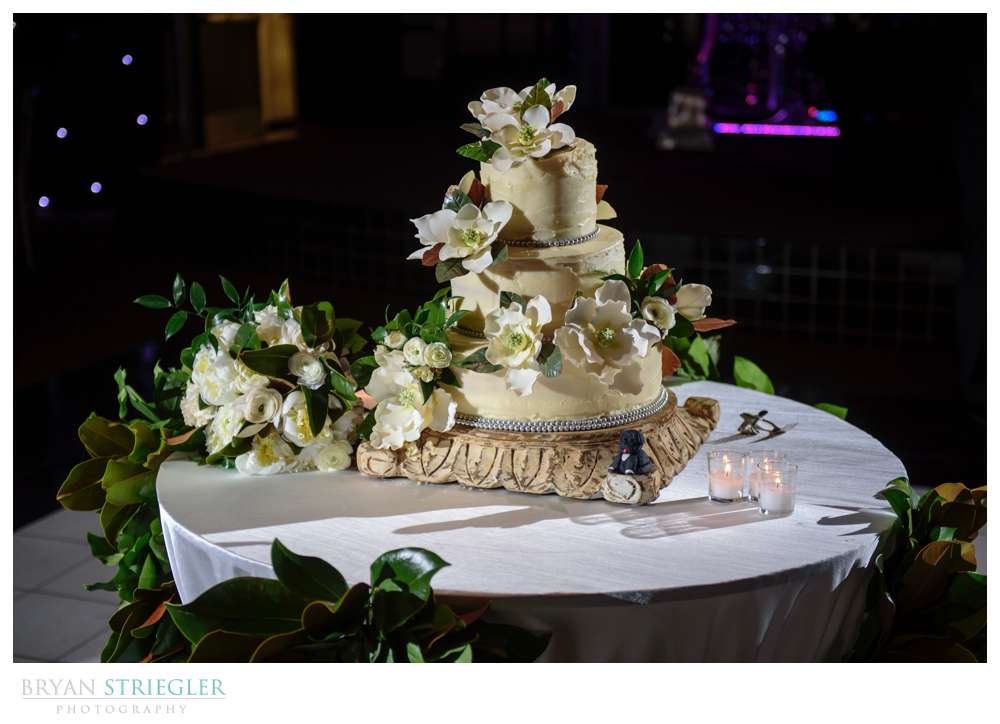 Wedding Colors
Deciding on your wedding colors is an important step in the wedding planning process. Several other decisions will be based off of the colors you choose.
Warm tones are trending now. Try something like dusty rose or ruby. These warm hues can be matched for whichever season you plan to have your wedding in, whether it's summer or autumn.
If you're looking for ways to keep vintage-style accents at the forefront of your '20s theme but want to avoid using the colors associated with that time period, consider using metallics. Vintage metal pieces such as chairs or candle holders can easily be spray painted in high gloss paint.
Bridal gowns in muted colors such as tan, peach and sand are the latest trend for 2022. Brides who prefer a color other that white but want a subdued hue will find tan hues to be an excellent alternative. Tan hues are also perfect for summer weddings since they lend themselves well to more casual settings like beaches or rustic barn
If you're a sucker for jazz and Old Hollywood, consider going with dark hues this year. From deep blues to midnight black and smokey greys, the idea behind these colors is that they evoke feelings of romance and intimacy. Dark hues make excellent backdrops for moody evenings or when planning an event themed around art deco.
What about colors based off the season like summer wedding colors or winter wedding colors? The same trends will continue for 2022 as far as types of colors. Summer will aim for lighter colors to deal with the heat while winter will stick to darker colors.
Wedding Themes
I love the idea of a wedding theme! I actually wrote a whole post about unique wedding theme ideas. There's something fun about having an overall idea for a wedding. It makes it seem more like a party and more interesting and unique. How many times have you been to a Beauty and the Beast themed wedding? Exactly.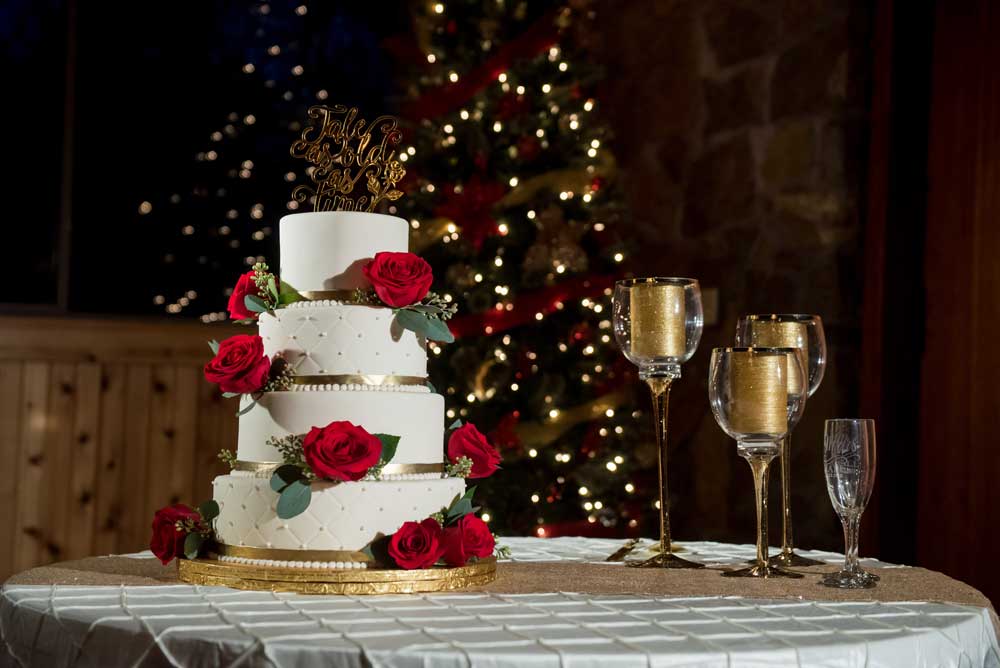 Some of the more popular wedding themes are rustic, Victorian-inspired or even a more modern theme that includes lots of greenery. I prefer to go with something out of the ordinary like a Circus theme.
Wedding Dresses
For many people, the wedding dress is the highlight of the wedding. That's why many brides put so much effort into finding the perfect wedding dress.
The runways were also full of future trends that will peak in 2022. One such trend was the bride's choice to wear either a traditional or non-traditional dress, and designers had many festive options to choose from – including ballgowns with modern updates and everything by way of mini dresses! Feathers, flora, and sexy silhouettes dominated the wedding dresses.
One thing that we will continue to see in wedding trends in dresses is the excitement and idea of celebration. 2020 is still fresh in our minds, and everyone is happy to be going to weddings again. Expect to see lots of ruffles or bling.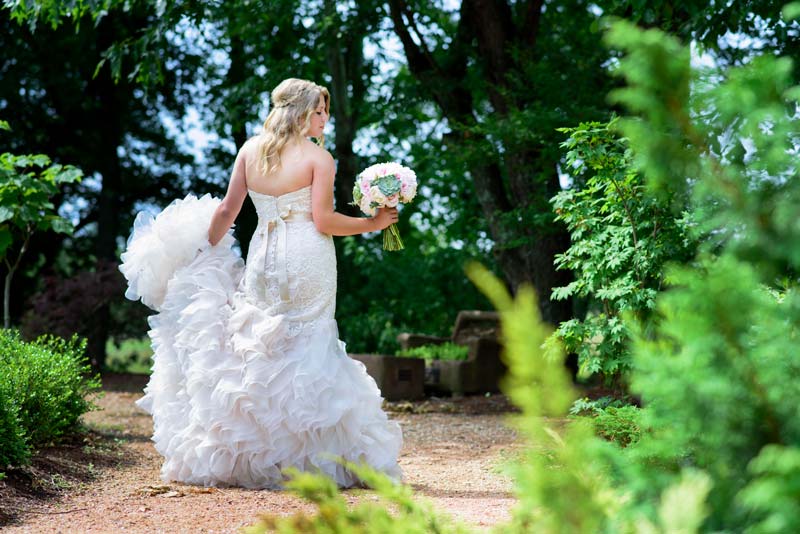 While everyone was stuck at home, many brides watched the show Bridgerton and fell in love with the styles. Soon we might be seeing opulent Featherington feathers bows and sheer layers.
Other brides will go with something more non-traditional like bridal separates. For those looking for style options other than a wedding dress, go for it!
Bridesmaids Dresses
With bridesmaids dresses, the wedding trends for 2022 seem to be all about one's personal style. For example, the bride might lay down some general guidelines, but each bridesmaid gets to pick a dress that fits her style. This way, you still have a connected color or style, but everyone gets some control over their look.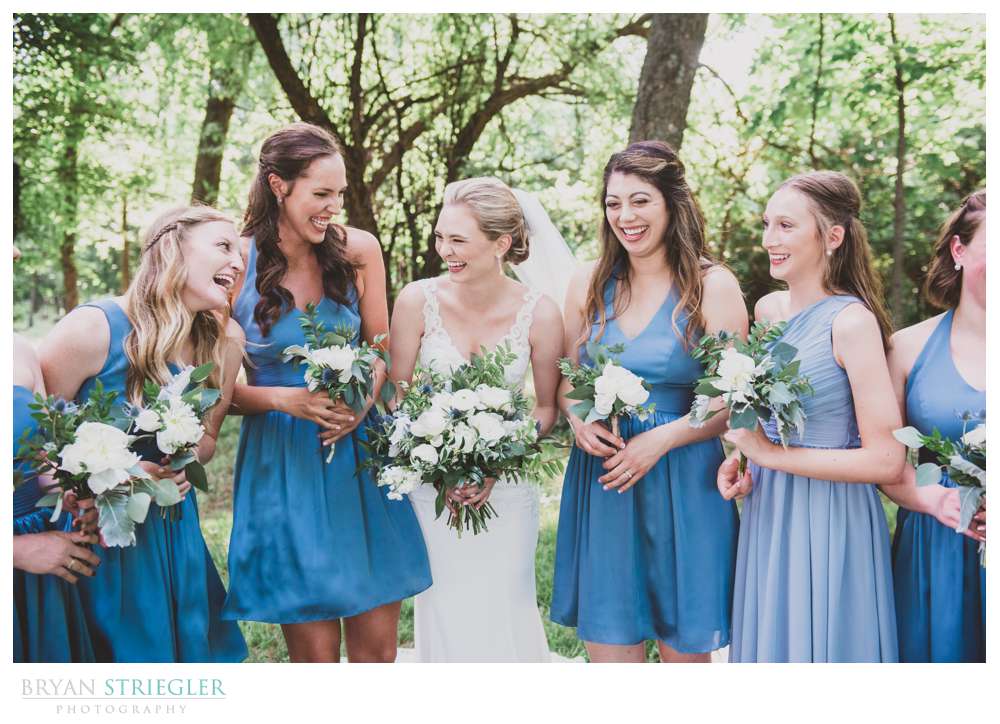 Suits And Menswear
With the many people moving away from the more formal weddings, the same thing will happen for the guys. Many will choose to avoid a tux and instead go with a suit or perhaps even something less formal by ditching the jacket.
For those that choose to elope, guys might even wear something lighter for beach weddings or more comfortable for eloping in the wilderness. The great thing is they can still look stylish without the hinderance of a full suit.
Wedding Photography And Videography
No matter what happens with weddings in 2022, wedding photography will still continue to be extremely important. Almost every single wedding has a photographer. The memories are too important to miss.
In 2022, with the trend of smaller weddings and elopements, there might be even more money put toward wedding photography and videography. When you aren't paying to feed 200 guests, you save a large chunk of cash. With this extra money, couples will probably splurge on a videographer and do something more interesting like a photoshoot at a national park.
Live Streaming Your Wedding
One interesting trend that came out of the 2020 wedding season was live streaming weddings. People couldn't make it to the wedding, but couples still wanted everyone to feel like they were there. The answer: live streaming.
At first, live streaming was a very new and unheard of thing. Now, most videographers and some photographers can offer it. With people still staying home, many couples will choose to add live streaming.
Wedding Location
Many couples today are opting for more casual, less formal weddings that take place in non-wedding locations. Eloping or getting married at home with family present is also a growing trend. Couples choosing to have a destination wedding sometimes spend the day before their nuptials preparing and then immediately after they arrive together, get married during sunset on a beach. Others are choosing fun locations like breweries or wineries or other places that hold a special meaning.
Wedding Venue Trends 2022
The pandemic has really shaken things up in the venue world. Many couples had to do smaller weddings and not use a venue at all. Some really loved that idea and will be skipping the wedding venue completely in 2022. Others still want the big wedding and now more than ever are going to go big with their wedding venue.
Wedding Size
2020 was the year of small weddings. Interesting enough, many people found they like the idea of a smaller wedding. In 2022, many couples will choose to go with a wedding with a smaller amount of people. The money they save can be used to create a better experience for themselves and the guests.
The opposite will also be true in some situations. Many people were sad about being stuck inside and not seeing people. For them, they will go even bigger and make it a grand celebration with as many people as possible.
The Wedding Date
It's strange how trends have changed when it comes to the date of the big day. When I was younger, the summer months were the most popular.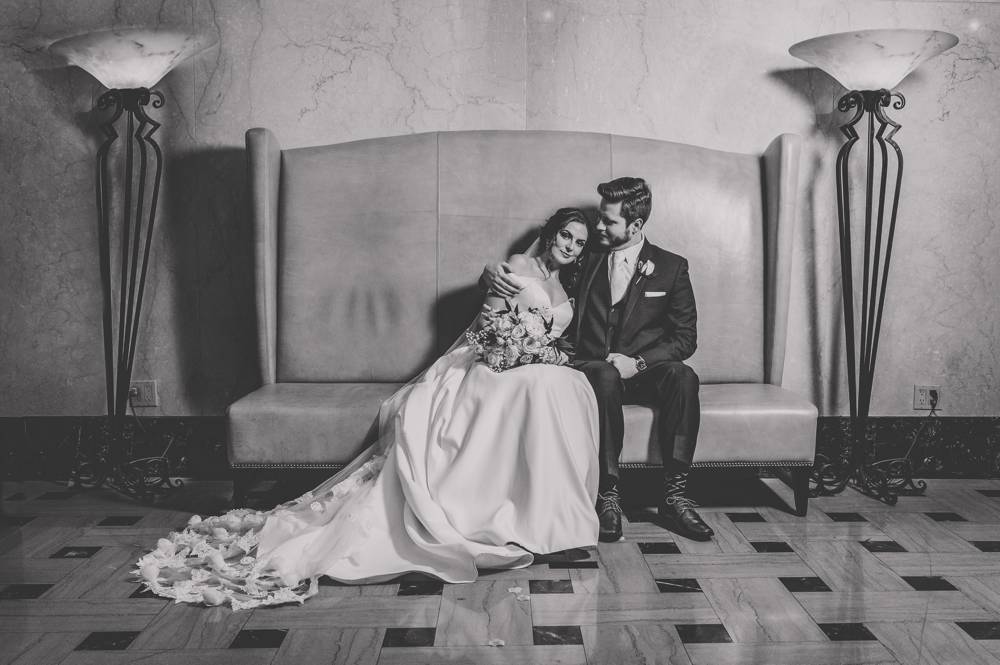 Now, weddings in the fall are on the rise, as many couples choose to get married in October or November. It seems that people really like the mild weather versus the heat of summer.
Non-Saturday weddings are also growing. People are realizing that picking a Friday or Sunday means they have less stress about finding vendors and they might even save money.
Not sure how to pick your wedding date? Here are some tips that will help you find the perfect day or season.
Age of Bride and Groom
I was 23 and fresh out of college when I got married. These days, people are getting married later in life. It makes sense, though. Life is busy and people are devoting more time to college and their career. It's hard to do that and have a meaningful relationship.
Today, it seems like most couples are at least 27 or older with some in their mid thirties. There's nothing wrong with this. Waiting till your older means you will probably be wiser and more mature and have the finances for a wedding.
Weddings with a Cause
Millennials take a lot of heat for their personalities, but one big difference is they tend to care about helping others. They will often support businesses that serve a bigger cause. The same can be seen with their weddings.
There are many ways to serve a cause with your wedding. One way is to have an eco friendly wedding. There is a lot of waste with food, details, florals, and even things like invitations. The eco friendly bride can solve many of these issues by doing things like a digital invitation or giving out the leftovers to guests.
Another option is to support an organization that you care about. Instead of getting gifts, guests can donate to the organization.
Upcoming Trends for a 2022 Wedding
It's still 2021 but couples have already started planning their big day for 2022 or even 2023. Can we know exactly what all the bridal trends will be right now? Not exactly, but we can look at the collections that are being released by the designers and the details in the different bridal magazines.
No matter what is popular or where you get your inspiration, make sure you make your wedding fit who you are. Don't feel like you have to follow the the current fashion or do what everyone else is doing. Be who you are and then feel free to use 2022 trends to show that off to the world!