Connections are so important for small businesses. A friend from junior high was nice enough to tell Joni and Seth  about me, and I did engagement photos for them at Gulley Park. It was a lot of fun, and I was so pumped when they decided to book me for their wedding at Under the Woods Event Center. This was a wedding with a lot of love and some really personal touches. 
You'd think I'd seen everything at this point since I've been doing weddings for 12 years now. Nope, Joni and Seth had plenty of surprises for me that perfectly fit who they are. 
The first surprise was that Seth had sang and recorded a song, and they played it during the ceremony. It's been several months, but I can still hear it in my head. That's how powerful it was. 
The second surprise was something that was built. I can't remember which parent, but someone built then a wooden arbor. On it was written their names and the date. It was beautiful and very nice workmanship. It was a nice touch to the reception decorations, but they can also use it at their home.
The third surprise was during the reception. I think we all know that a DJ is the norm for weddings. A good DJ will get people out on the dance floor and he or she might even get out there and dance as well. That's nothing compared to what happened at this wedding. Joni and Seth brought in a line dance instructor. It's something they enjoy doing, so they thought it would be fun to share with their guests. 
The instructor got out in front of everyone and slowly walked them through the steps. Then, things sped up. I'd say she took them through at least 5 or 6 different dances and moves. People loved it! Even those that couldn't keep up still had a big, old smile!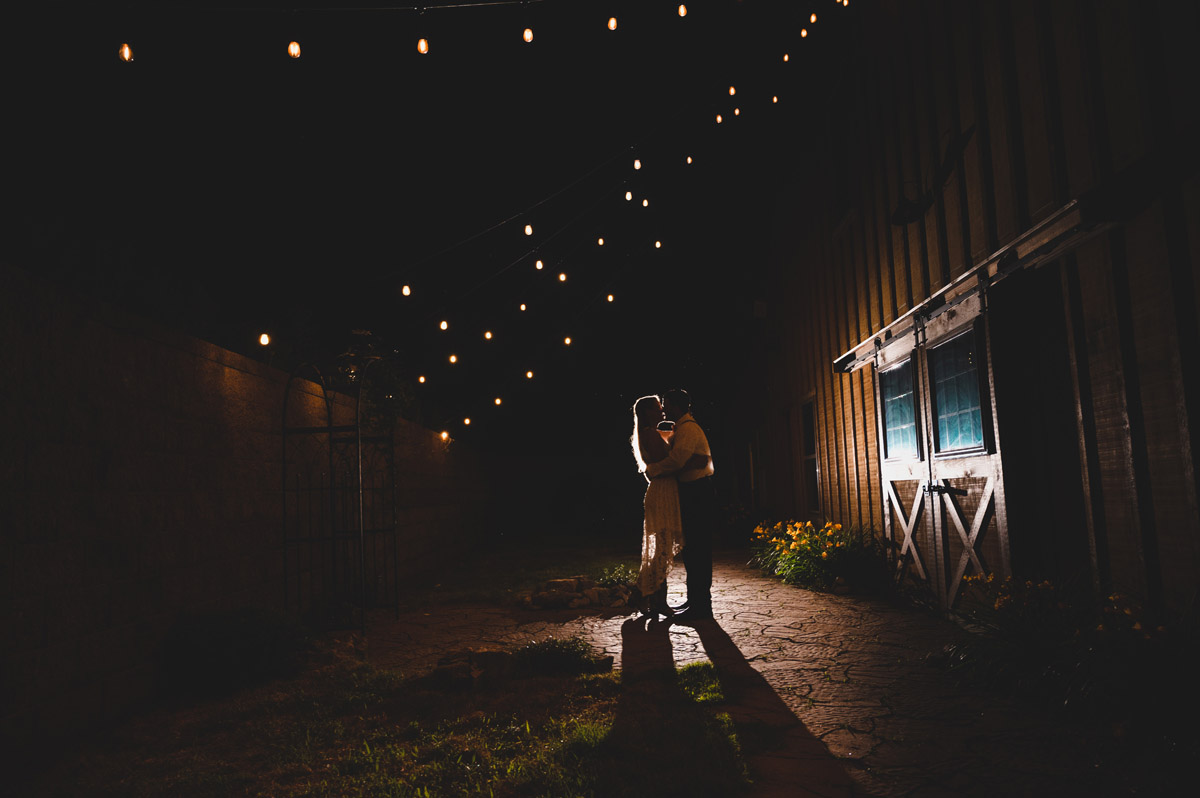 I was at Under the Woods for Dakota's wedding  and Haley's wedding, so I've been there before, but I'm still amazed at how wonderful a place it is. They've been working on the pond area to make it nicer, and I believe it's done now. Also, the owners are just the nicest people, which is very important to a wedding venue. 
I'm so thankful that someone recommended me to Joni and Seth. Without that, I never would have had the chance to meet them and be part of their very fun and unique wedding. If you know someone getting married, I'd love for you to do the same thing. Just telling someone my name can be a big help, and I'd really appreciate it.