Kansas City might be my favorite place besides here in Fayetteville. I've been there a few times over the years, and I always really enjoy it. It's a big city, but it doesn't feel overwhelming. The food is amazing, and it's just a lot of fun. My wife and I made a trip to Kansas City about two months ago, and it was part vacation, but I also did several engagement shoots. I already shared Courtney's engagement session, but today I've got Marissa and Ethan's West Bottoms engagement shoot, which had a totally different feel.
West Bottoms engagement shoot
One of the connected themes for all of these engagement sessions was that the couples had awesome dogs, and we were going to include them in the session. Nothing makes me happier than pups, and I know these couples felt the same way. Marissa and Ethan brought along June, their Golden Doodle, and we met up at the West Bottoms area.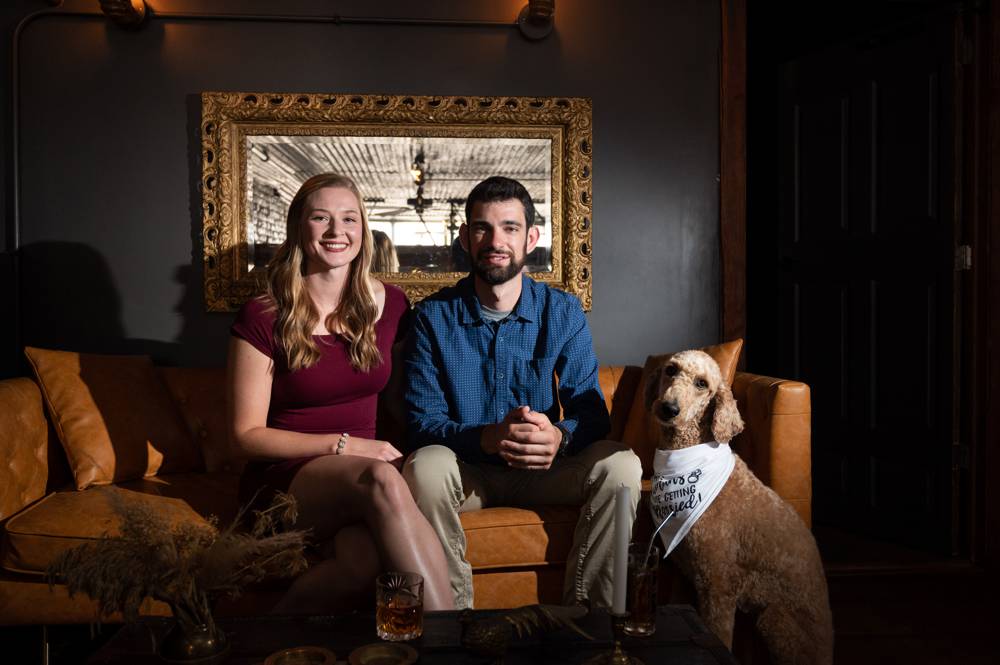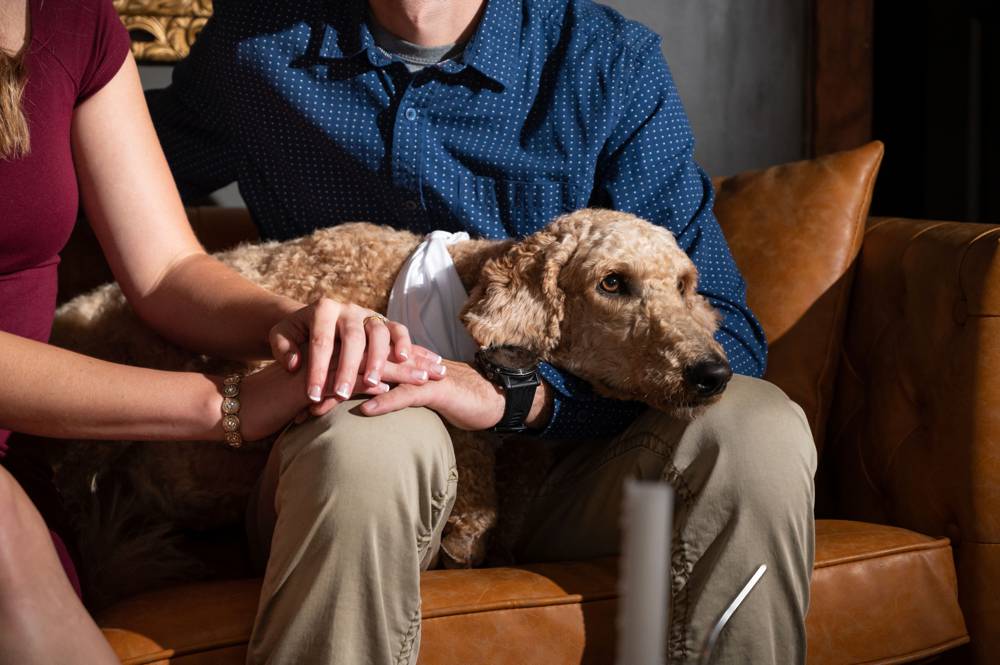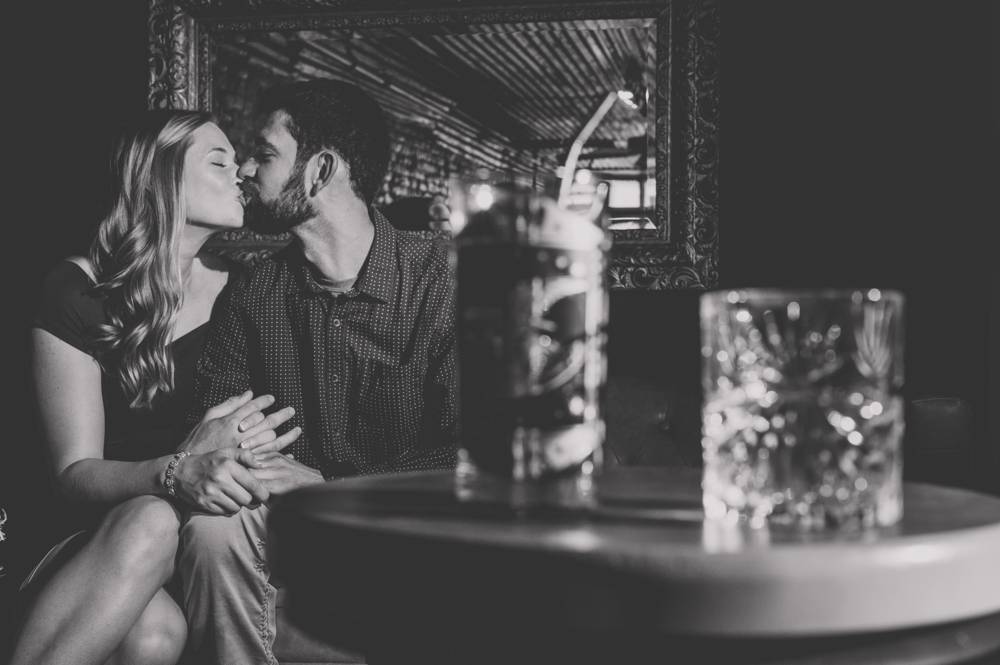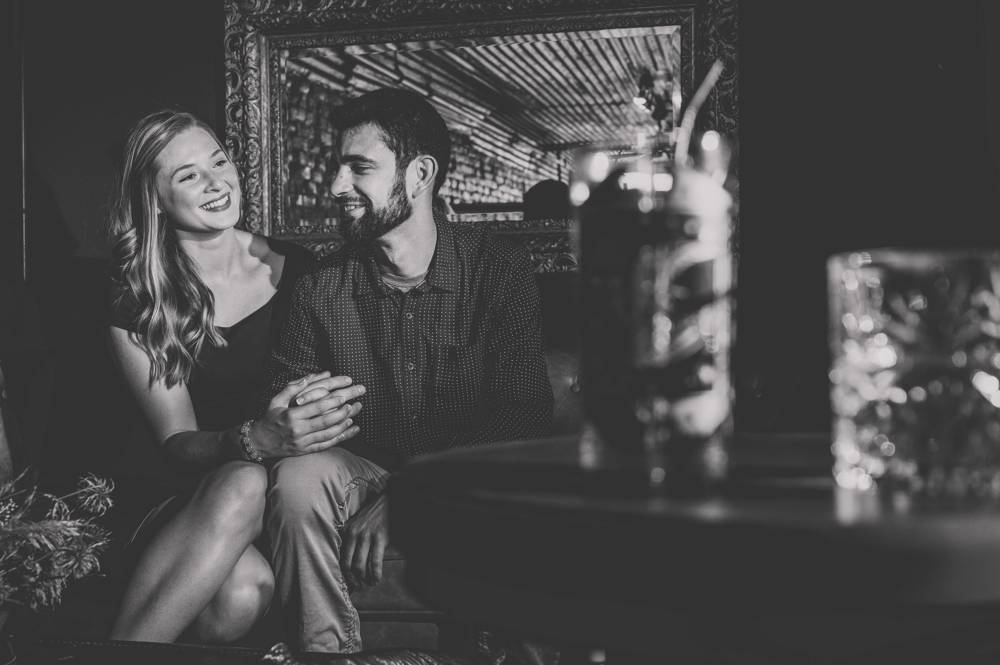 West Bottoms is a really cool place. It's in an older looking area, but they revitalized it, and now it's the cool area that everyone goes. I didn't have a chance to explore all of it, but each alley had a ton of different businesses. Marissa and Ethan had found an interesting hidden gym.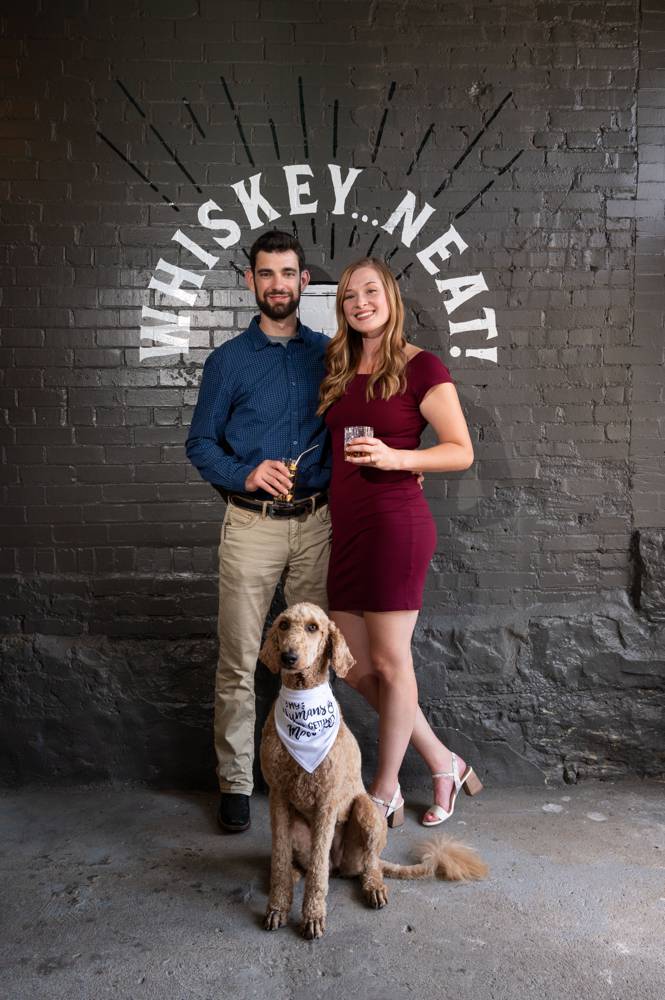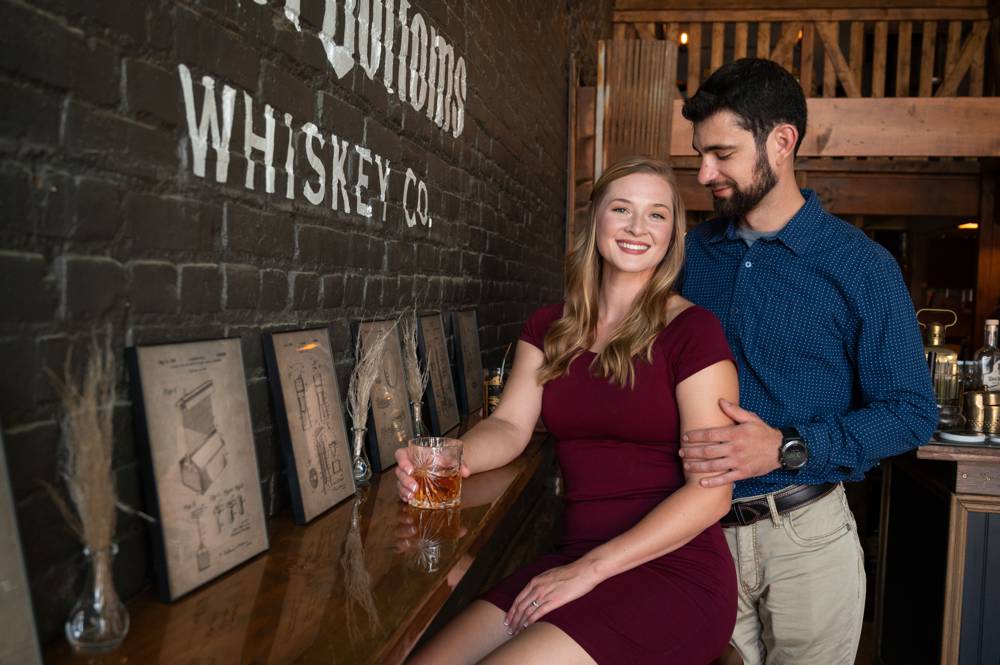 It was a whiskey bar. It wasn't a giant place, but it had a ton of style and a real cool feel to it. When you walk in, there's a bar where you order and about 5 seats against a wall. Then upstairs, there's another small seating area with couches and cool decor. That's where we did most of the photos.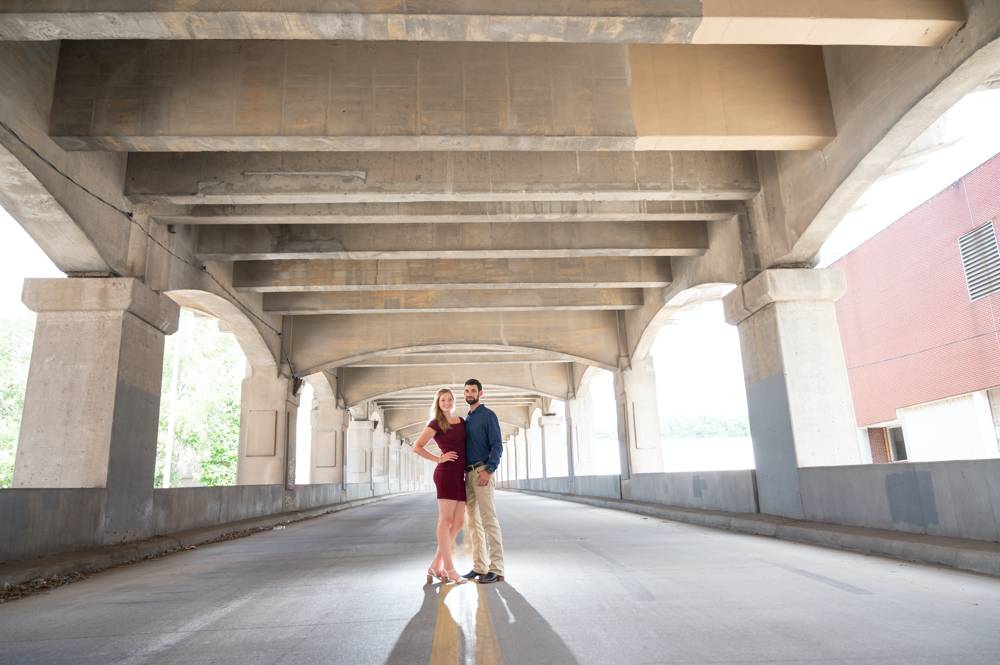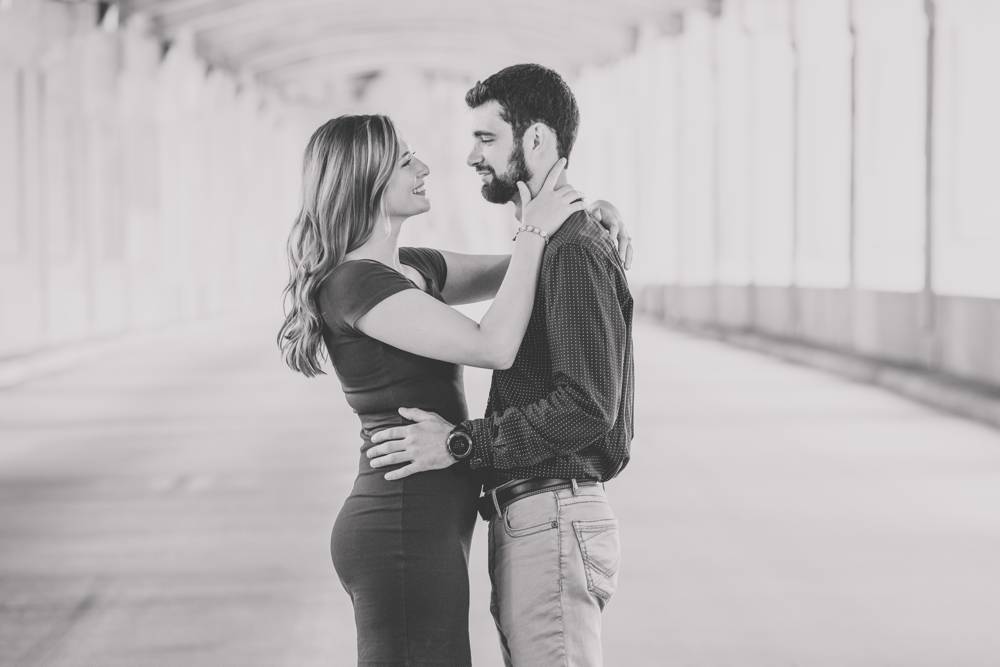 We then moved outside to play around some more. About a street over was an overpass and a not so busy road. I really liked all the lines and concrete, so we dodged in and out of traffic to get some amazing shots. We also used it as a backdrop when we did some walking photos with June.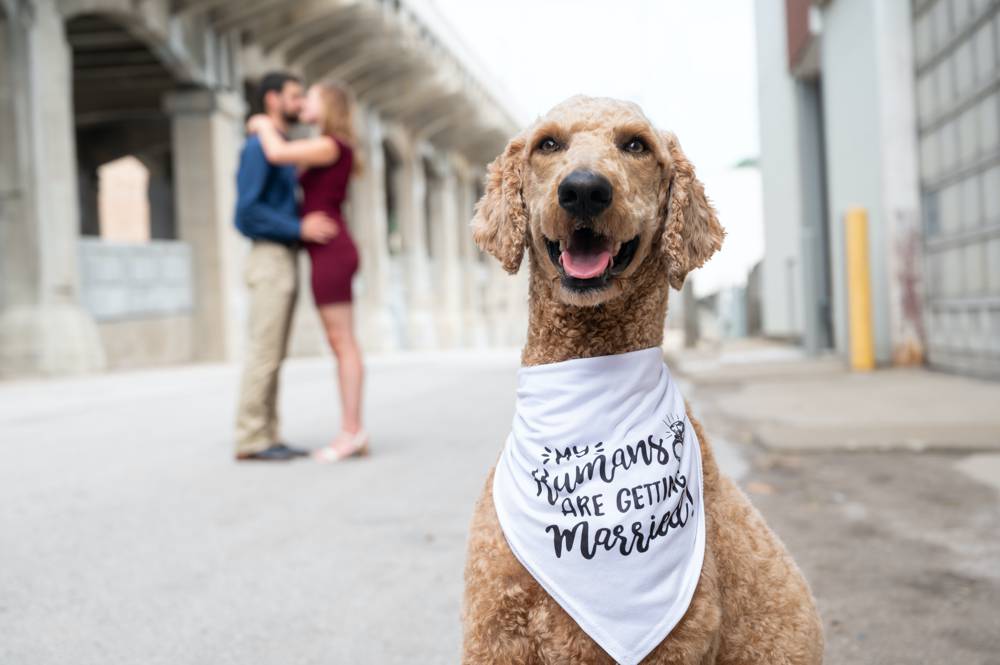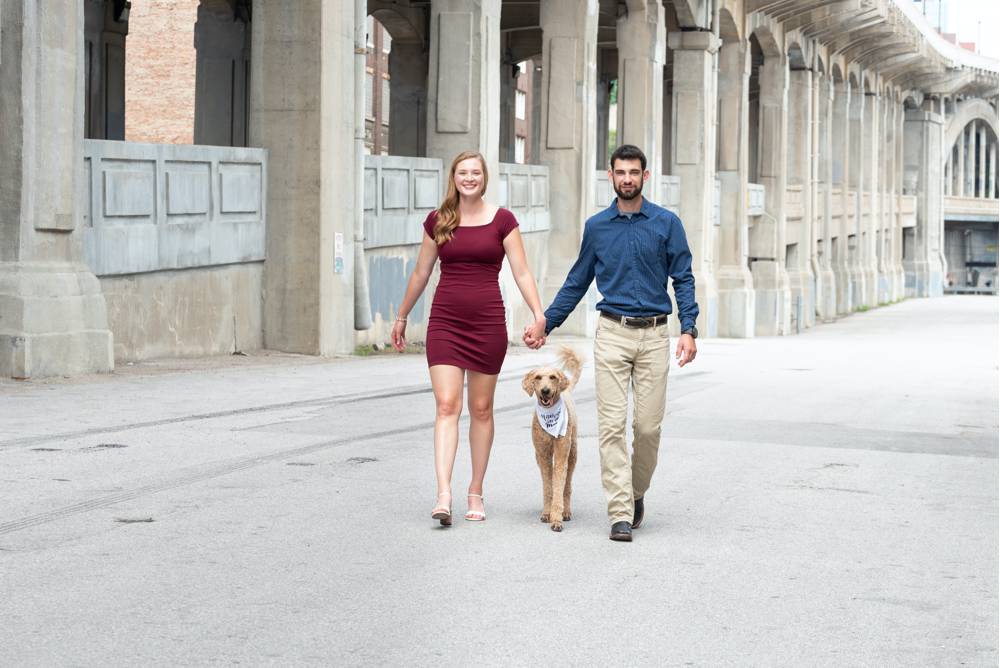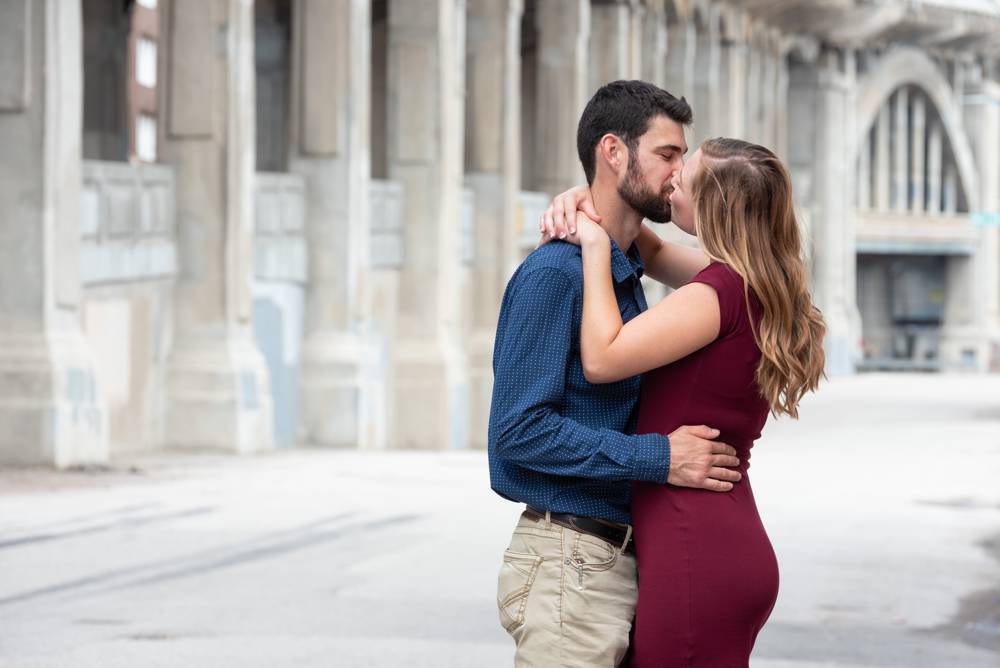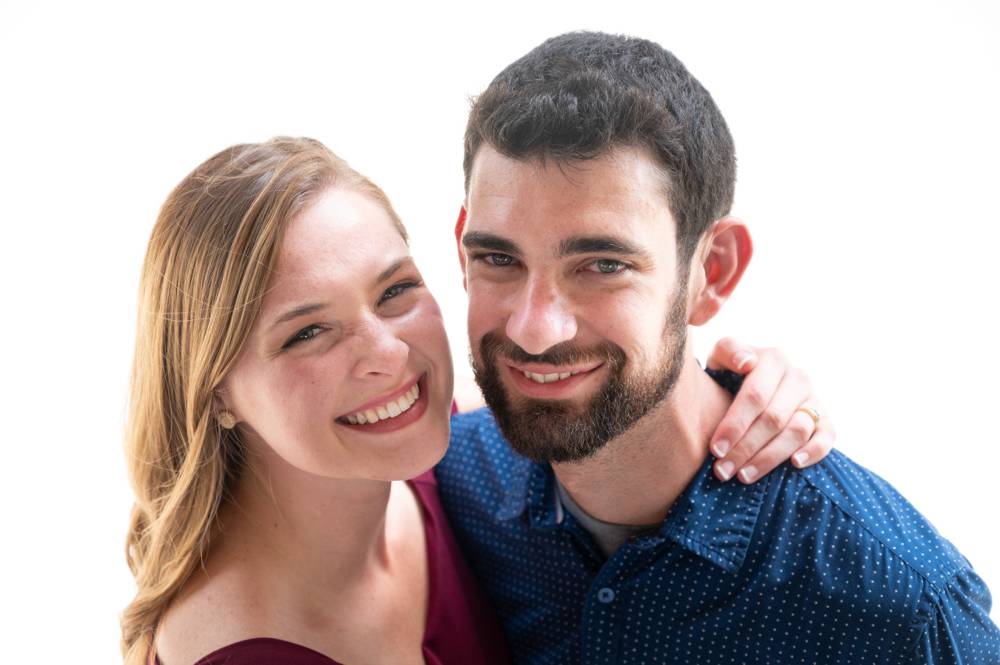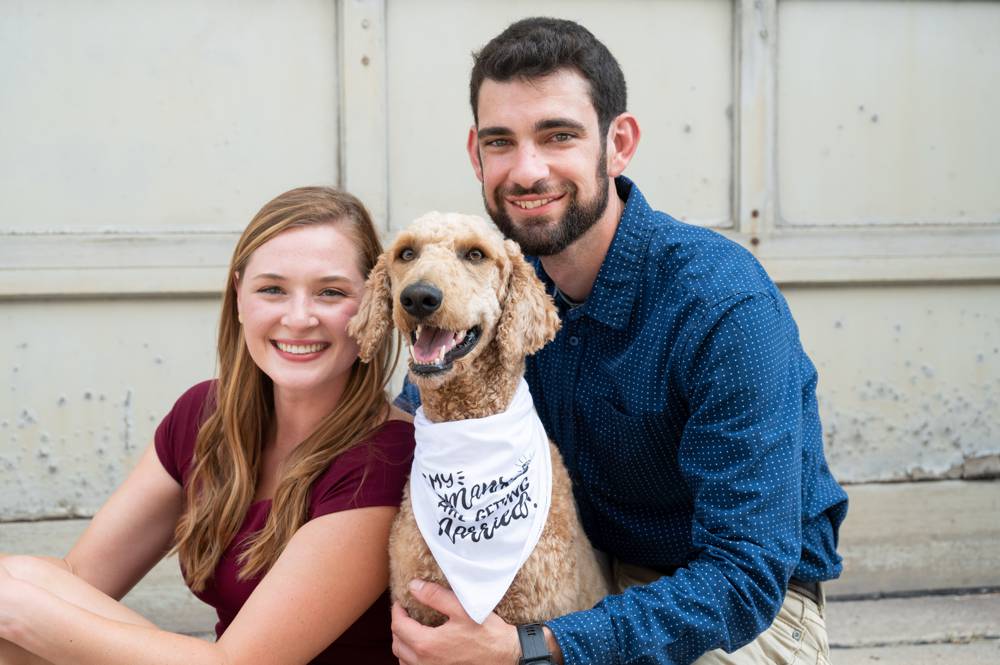 This was such a neat and different location. I wish we had had more time to explore and do different things. That was the only downside to doing so many engagement shoots while I was there. I had to rush from one shoot to the next and make sure to spend time with my wife. I still have more KC engagement shoots to share, and I will be coming back to Kansas City in March for a wedding (maybe even sooner). I really loved this West Bottoms engagement shoot, so I'm sure I'll be back here again.