It's cold outside and the leaves are off of most of the trees, but you know what, that doesn't mean we can't do some amazing photos. About two weeks ago, I drove up to Branson and met Kristen and James at this cool cabin out in the woods. We did a winter themed engagement shoot, and it was awesome!
Winter Themed Engagement Shoot
Kristen and James drove over from St. Louis for this winter engagement shoot, which I think was about a 4 hour drive from them, so I knew how much photos meant to them. Kristen also came up with the idea of the cabin and had some other fun ideas for the shoot. That was just the beginning of how awesome these two are.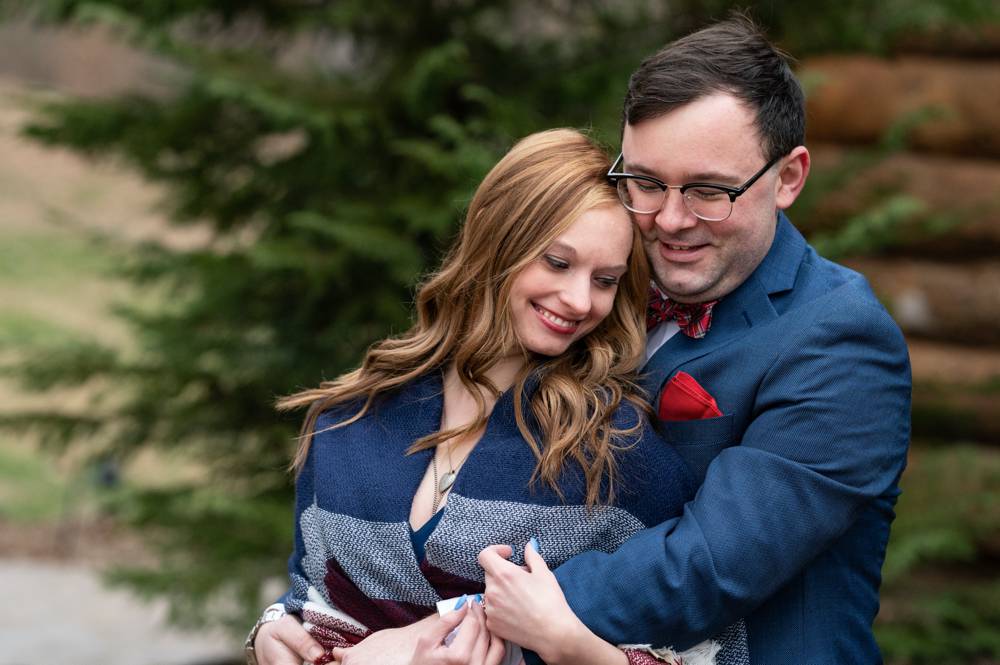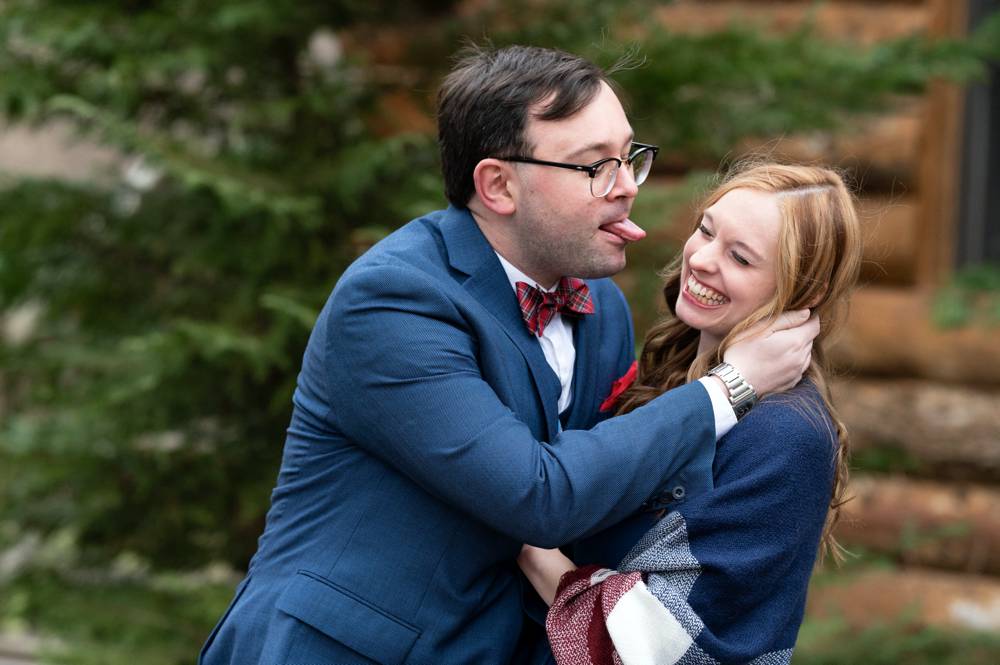 I honestly don't know if I've ever met a couple that had as many things in common with me as these two. They both know the psychology world, so we were talking about old studies and experiments. At one point, James and I started talking comics. Of course, I brought up movies and TV and they have great taste.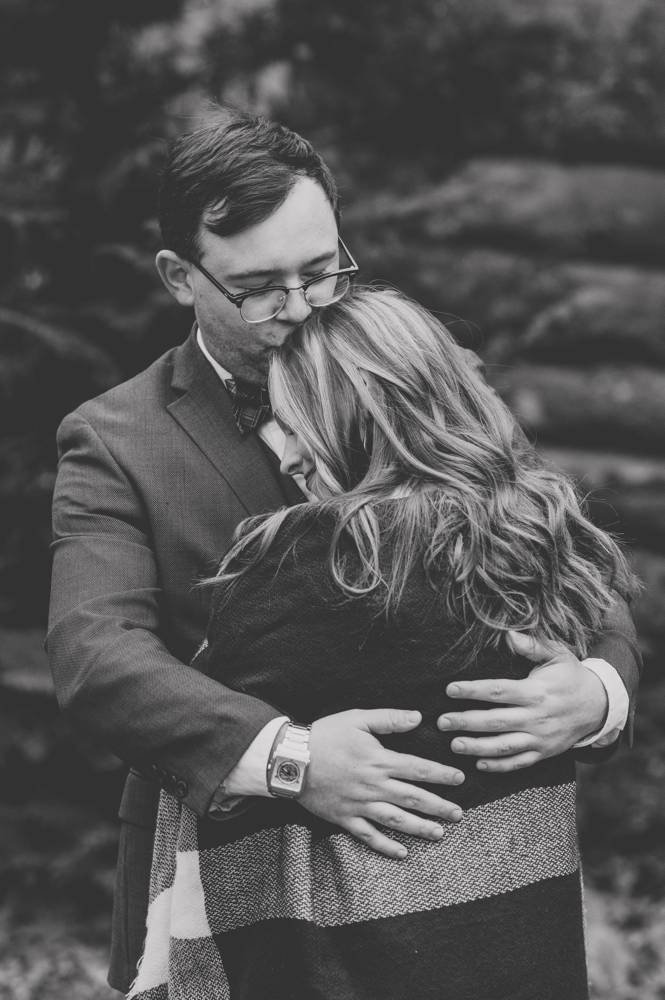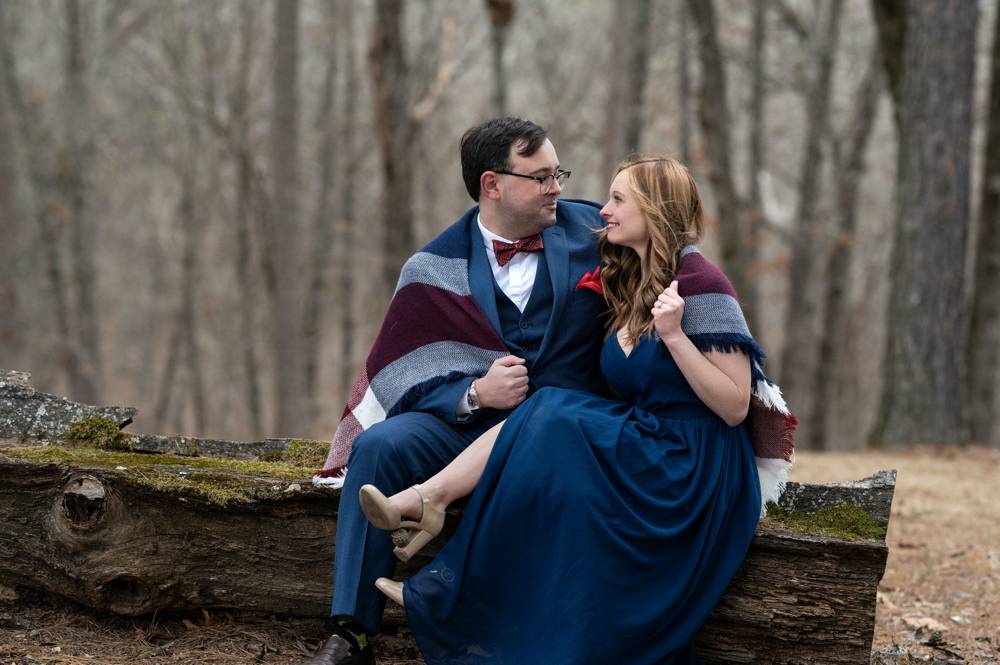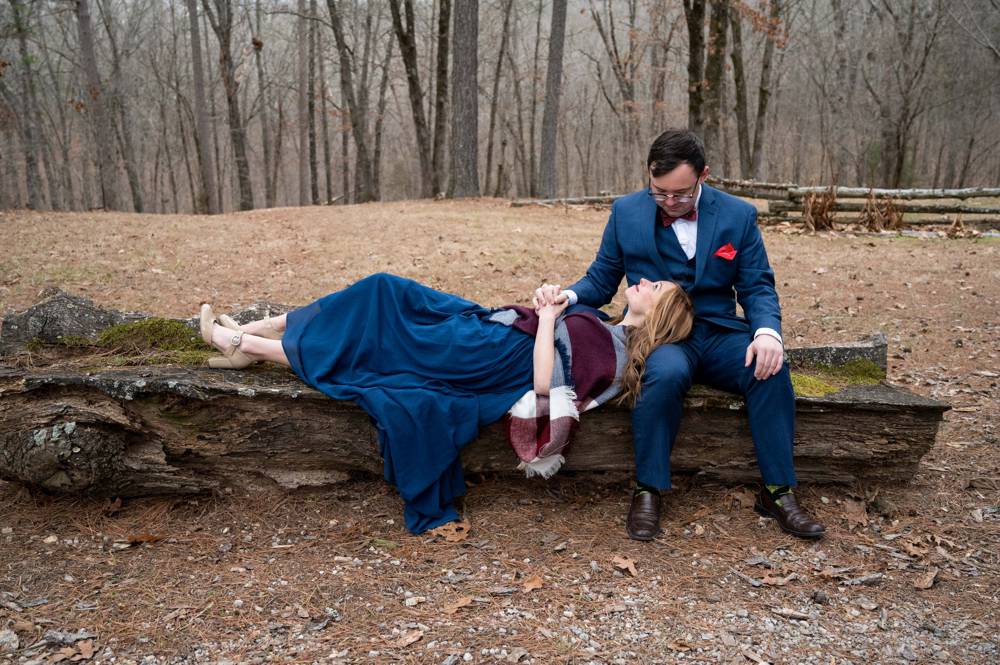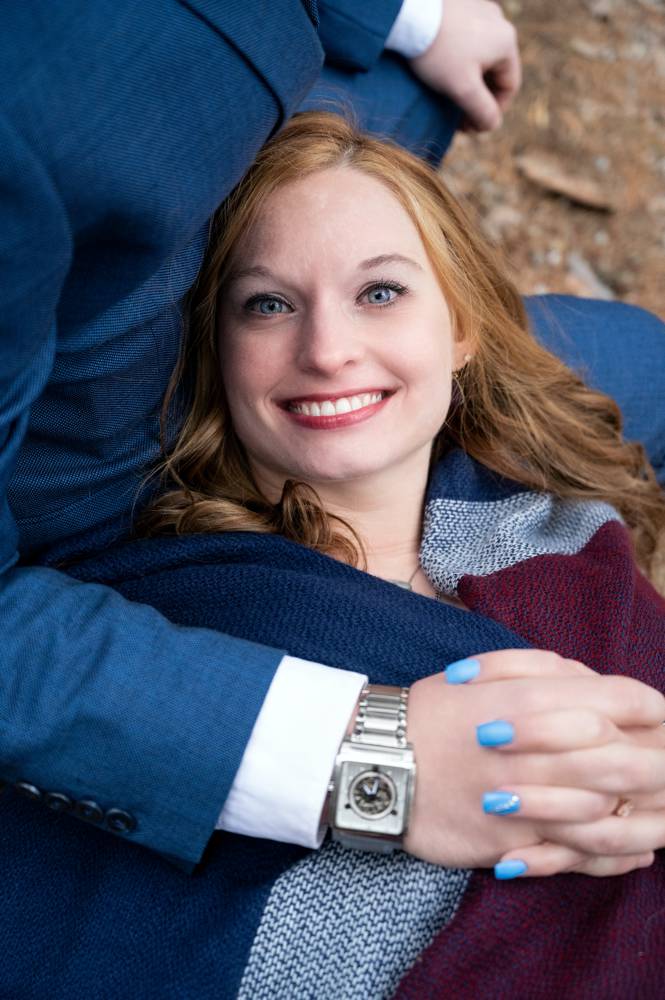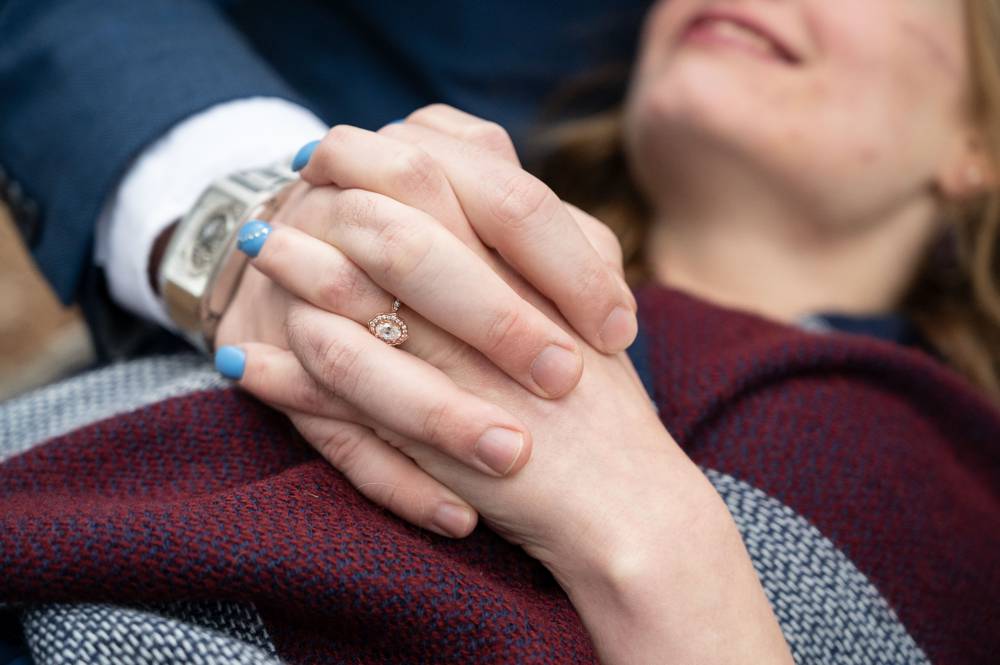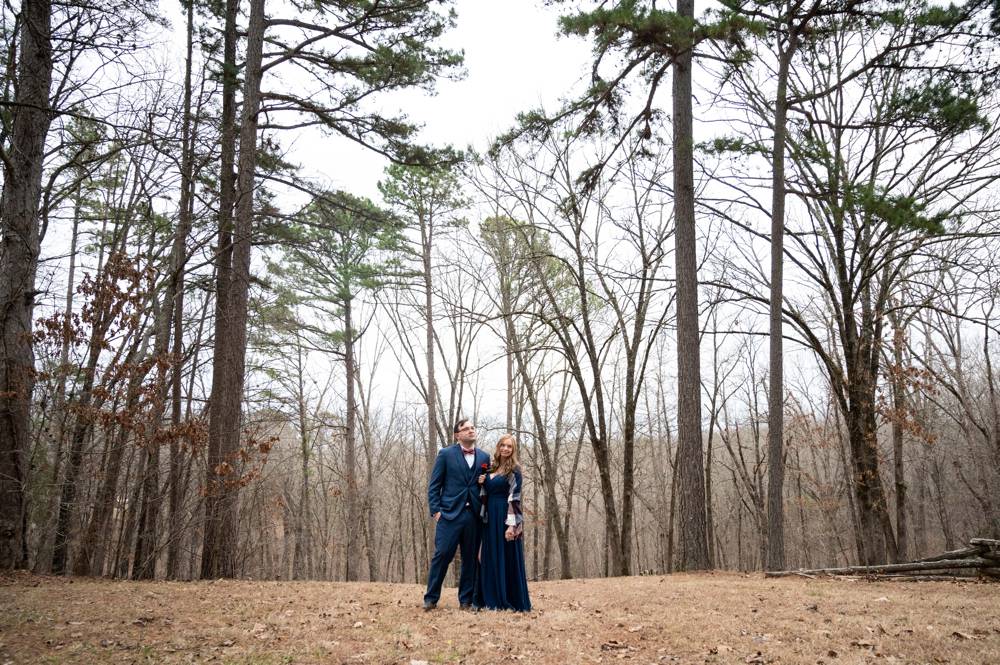 The coolest thing happened, though, when I walked into the cabin. I looked over at the table, which was about 10 feet away, and I saw something familiar. They had the board game Dice Throne, which I had just gotten about 3 weeks earlier. It's not a super well-known board game, so I was so excited and shocked when I saw it. Instant cool points for these two.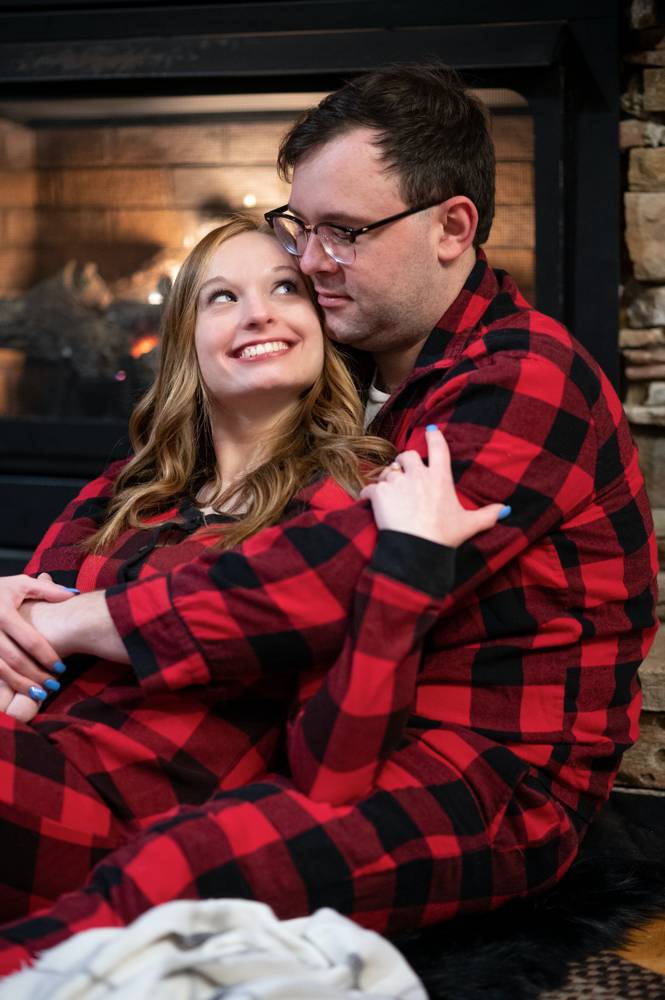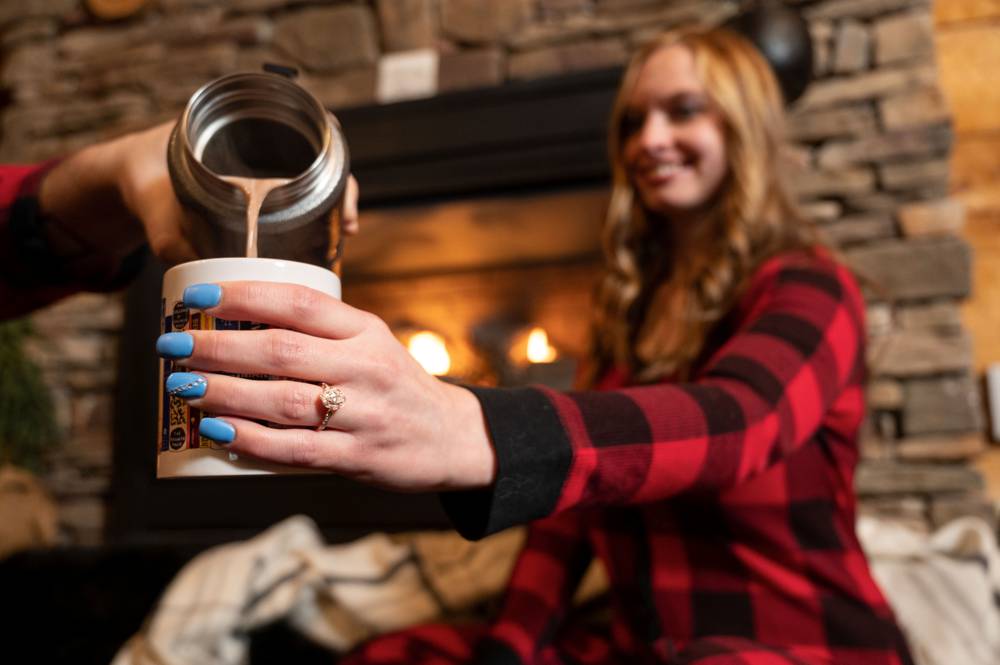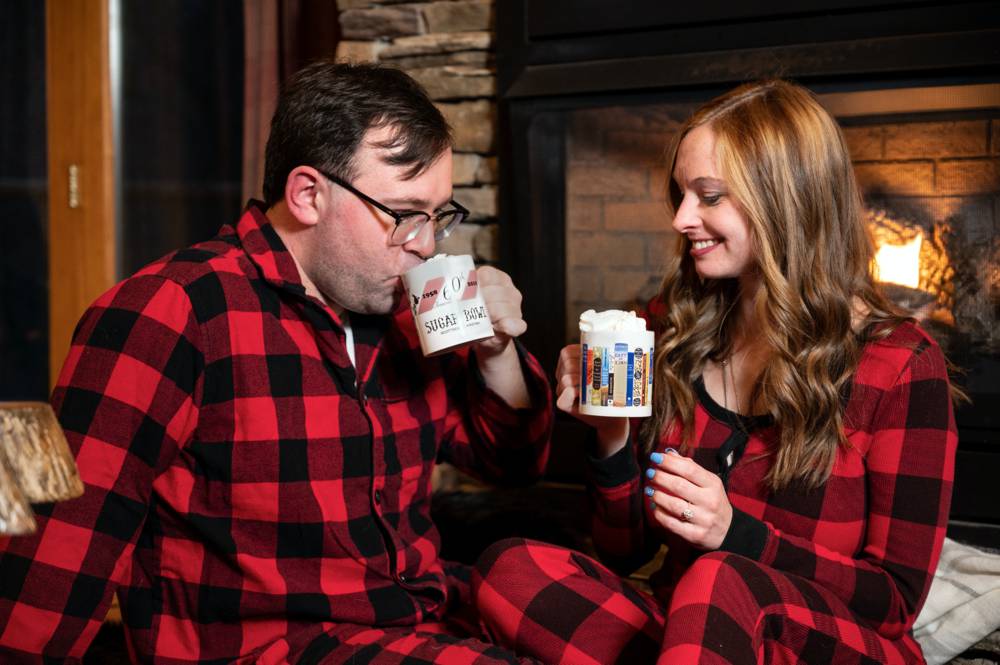 Besides all the talking, we did actually take some engagement photos. We started outside with more formal outfits, but we used the nature around us like a big log and an evergreen tree. Then, we switched things up and did some pajama photos with hot chocolate in front of the fireplace. That's when I learned that Kristen has the amazing skill of being able to touch her tongue to her nose. After that, we went outside and made s'mores in front of a campfire.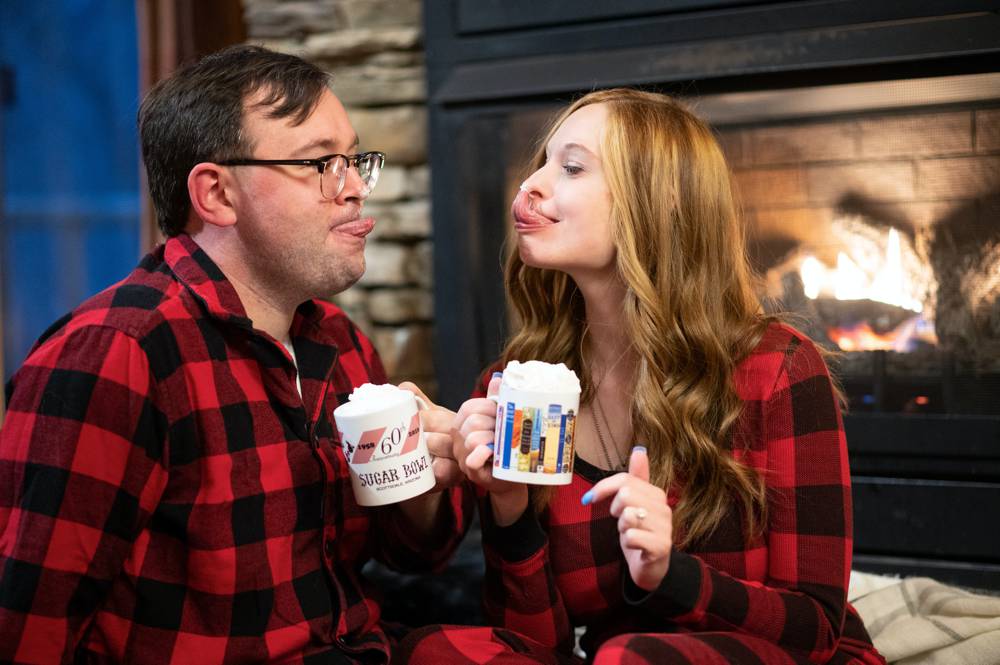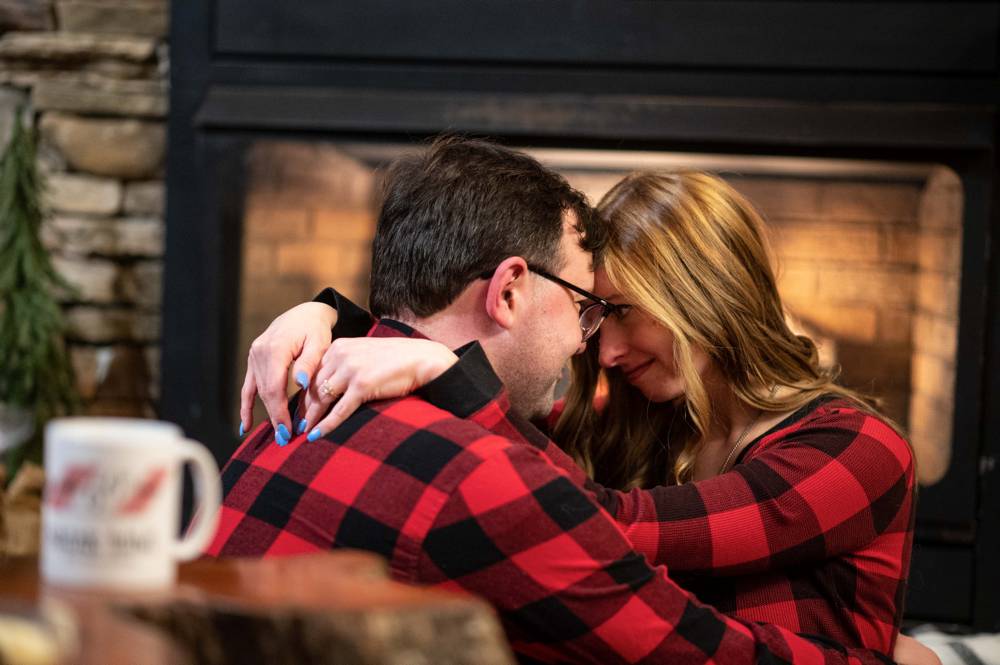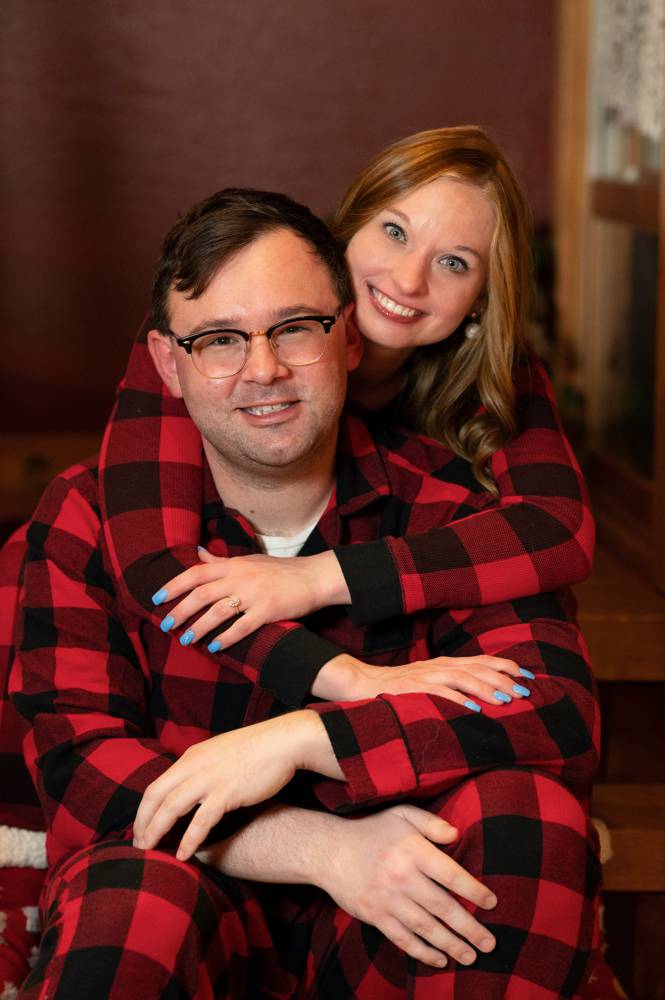 The pajamas, hot chocolate, fire, and s'mores were great. There were some other ideas I had for a winter themed engagement session that I might try now or next year. I really like the idea of doing something with a Christmas tree farm and Christmas lights.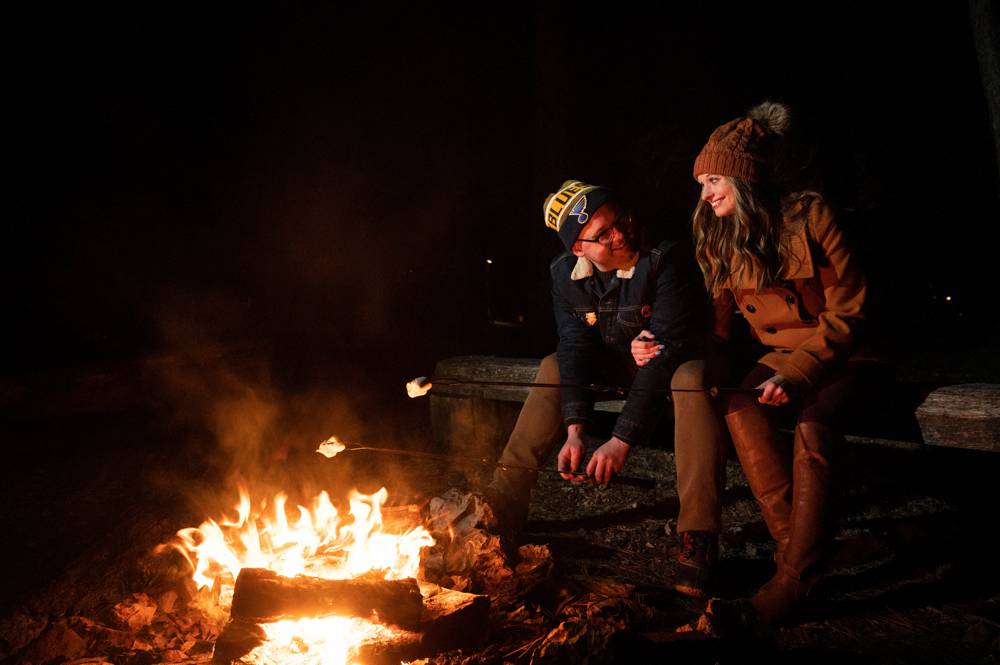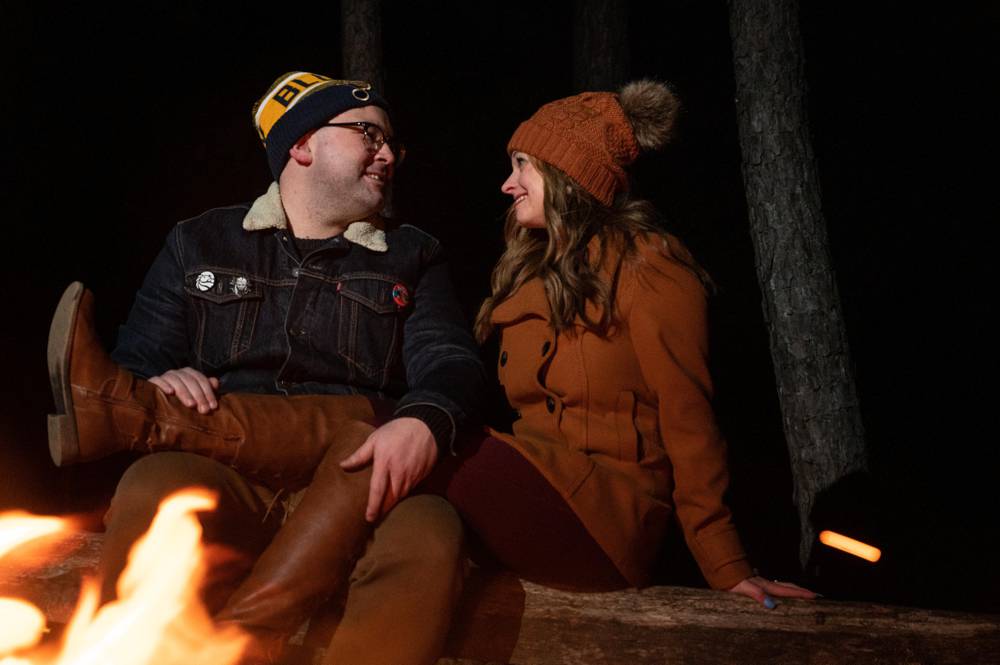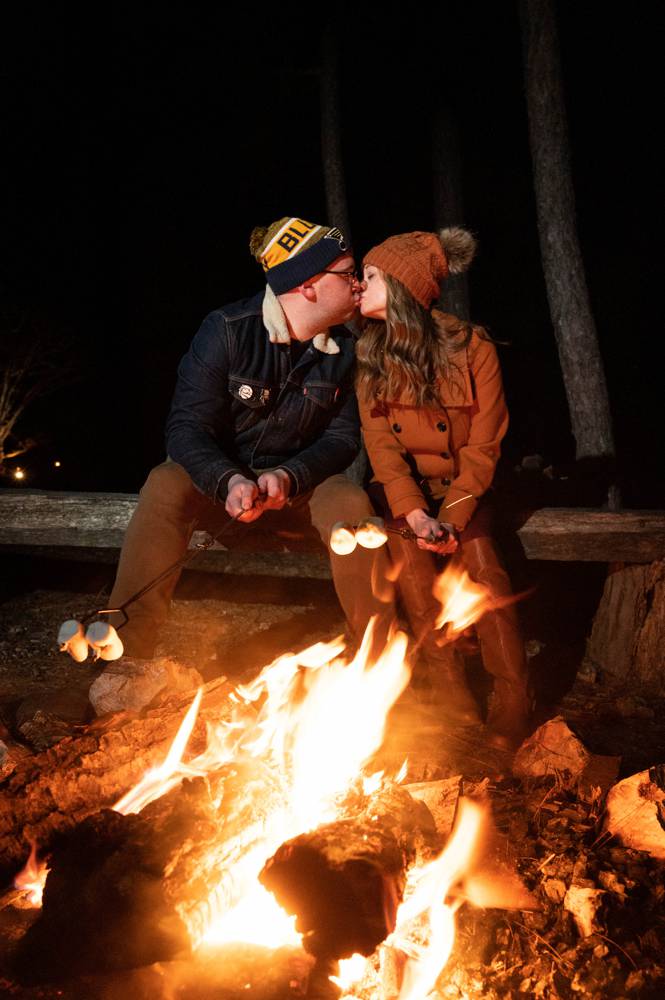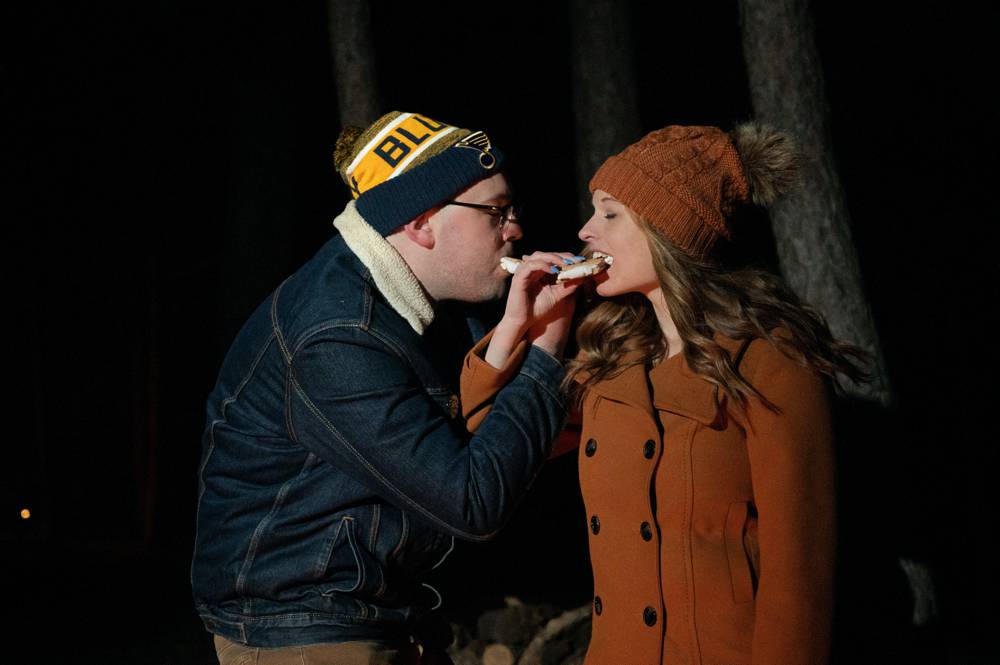 It would have been hard to do a full engagement session with just the nature at this point in the year. Kristen's great ideas made the winter themed engagement session fun, and allowed us to do something different. Winter will be around for another month or so, and I plan on doing more of these themed engagement shoots. Let me know if you have any really cool ideas.