Mattlane Farm is a gorgeous, versatile wedding venue with the perfect combination of rustic charm and modern amenities. It's the kind of place where you can enjoy all the natural splendor of Northwest Arkansas while still being close to the city. One of the most unique features at Mattlane farm is The Stone Chapel. This beautiful space has been used for weddings since 2007 when it was built for a family wedding. Today, it continues to be an important part of many couple's special day!
Location of the Stone Chapel
Looking for a stone chapel in Fayetteville AR? The Stone Chapel at Mattlane Farm is located in Fayetteville, Arkansas. It's on the east side of Fayetteville, about 10-15 minutes from the University of Arkansas.
The great thing about the location of this wedding venue is that you feel like you are out in the country, but you are only a few minutes away from the city.
Areas at Mattlane Farm
Stone Chapel at Matt Lane Farm Wedding Venue is another venue with a good amount of space. The first thing you will notice is the driveway. It's a long stretch with trees towering on both sides, creating a tunnel. It's one of the coolest looking spots around. Once you get past that, you have large open fields and the beautiful stone chapel. Honestly, most people probably choose this wedding venue because of the chapel. More recently, they also built an outdoor wedding ceremony site. It's a stone wall with a platform for the wedding party. Then there are stone pews and a stone walkways. It's not a giant area, but it is nice to have the option for an outdoor ceremony as well as an indoor.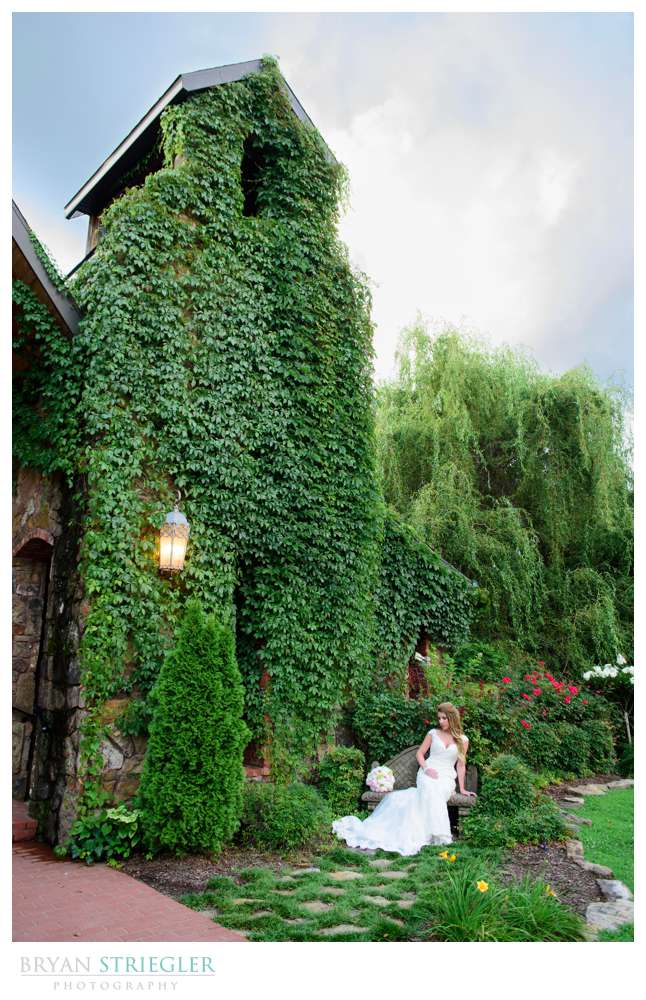 The stone chapel is just gorgeous. The outside has large stone walls, partially covered in ivy. The front doors are these gigantic antique wooden doors. Right by the doors is a little passage way with a bell that people will ring at the end of the ceremony. 
Inside the Stone Chapel at Matt Lane Farm
Inside is just as beautiful. You have stained glass windows, a very long walkway to the front of the chapel. I've used the stained glass windows on the inside for showing off the dress and on the outside for photos of the couple. Then there are rooms to the right and left of the ceremony site. The ladies have a large open room for getting ready and the guys have two smaller rooms. One nice thing about both quarters is that they have doors to the outside so people can sneak in and out.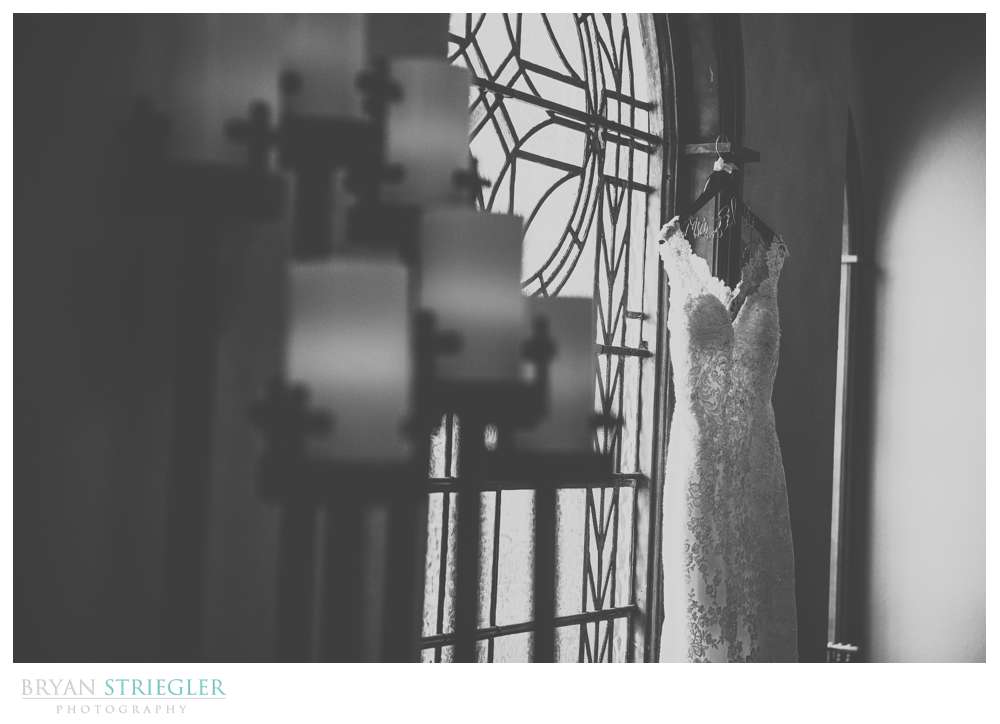 Right outside of the stone chapel, you have the reception site. There's a an outdoor area and a covered patio. If the weather's nice, this is where people will hang out or put a bar. Connected to this area is the large reception building. It's about the same size as the stone chapel, but it's just one large room. It has a beautiful chandelier and plenty of space for tables, bars, and dancing.
Price of Mattlane Farm
The Stone Chapel at Mattlane Farm is one of the premiere wedding venues in NWA, and for that reason, prices range from $4200 for a Friday or Sunday to $5800 for a Saturday. You can find wedding venues that are cheaper, but they won't have the beauty of the stone chapel or include so many amenities.
What's included?
Some wedding venues only include a few things, but Mattlane Farm is different. You get the whole property, and that includes an outdoor and indoor ceremony site, and the reception hall. They also include chairs and tables (dinner tables and standing cocktail tables) and bar shells or drink stations. You can also schedule another time to use the land for engagement or bridal portraits. That's a big plus.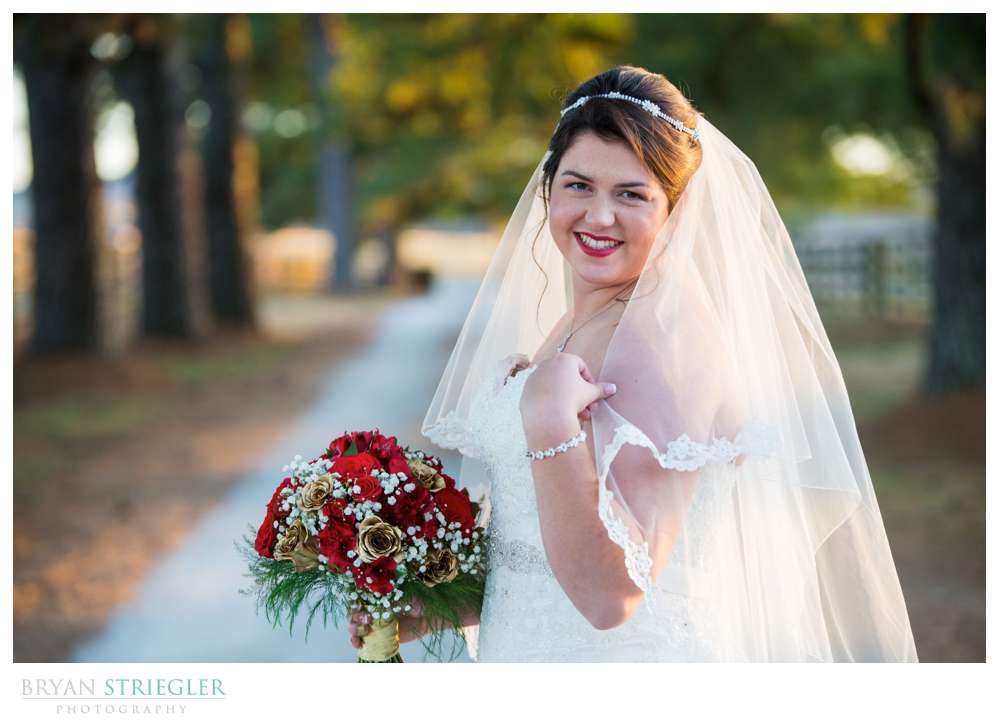 Guest Capacity
When a bride and groom start looking at wedding venues, one of the first things they must consider is the capacity. Will it hold all of their wedding guests.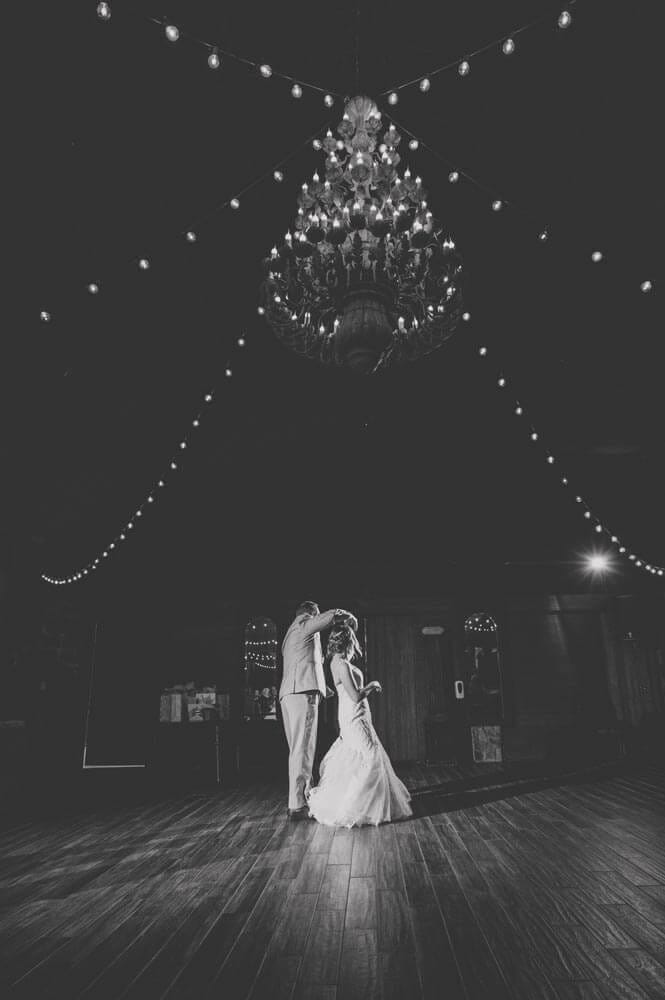 The Stone Chapel can hold 250 people. If you needed more than that, you could have an outdoor ceremony. One of the wonderful things about Mattlane Farm is there is so much space. For the reception, some could stay inside and others could be on the patio or other areas.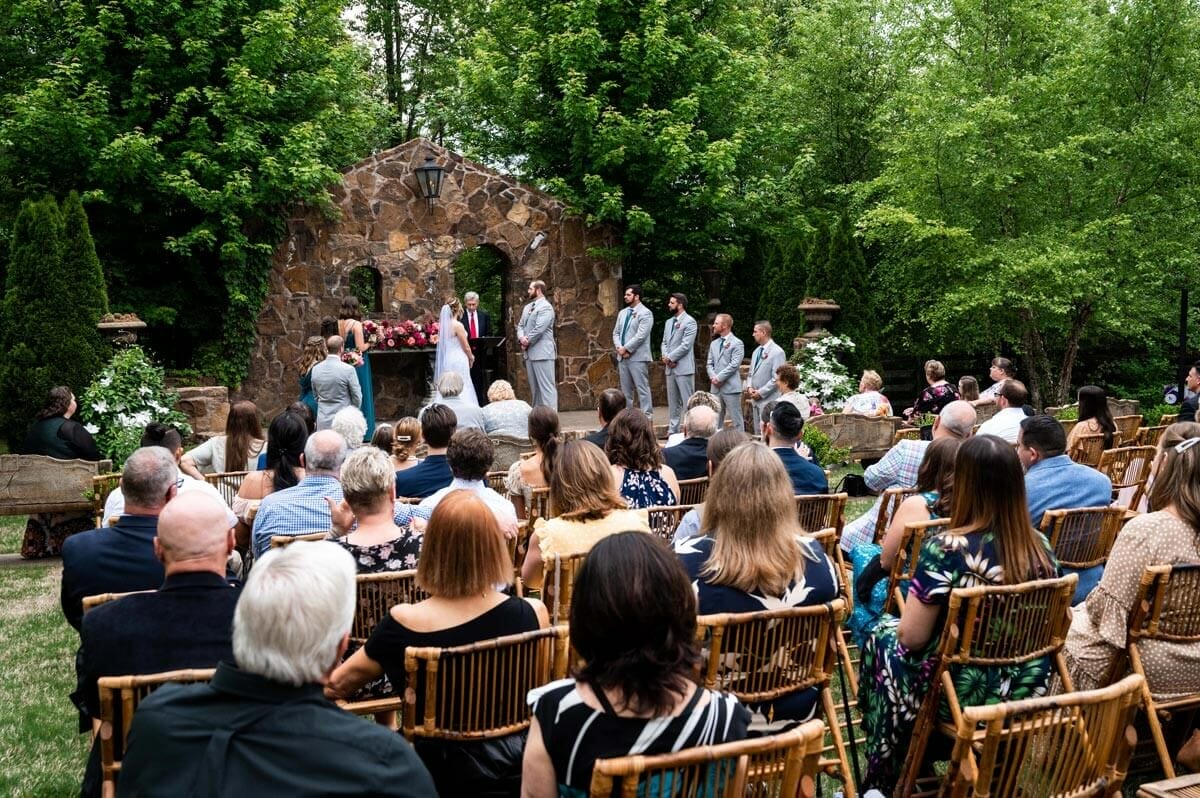 A Venue Focused on the Experience
One thing that amazes me about Mattlane Farm is how they are willing to grow and change for their couples. Over the years, they built the outdoor ceremony site, closed in the reception hall, added a helicopter pad, added a covered porch, and I'm sure several other things.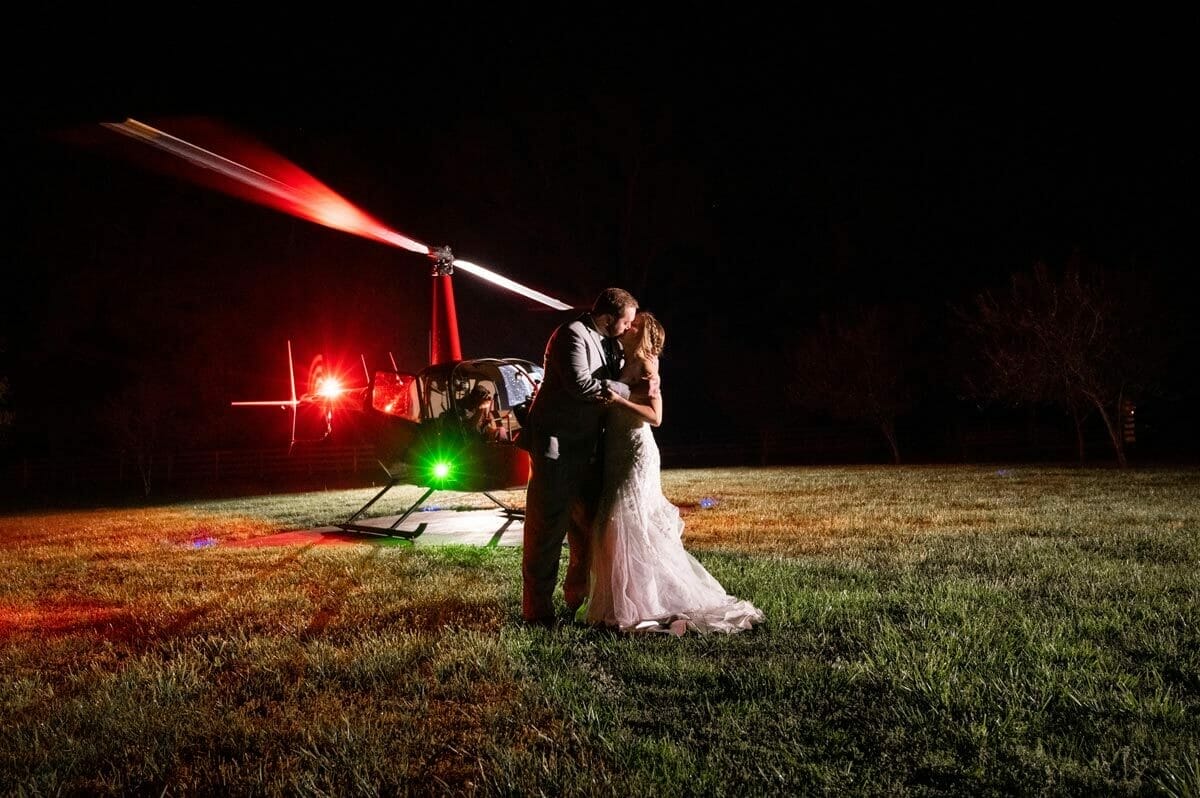 They are constantly looking for ways to make things better and add more features. That's a great quality in a wedding venue!
Fun Bonuses at MattLane Farm
They've added three other fun features lately. Outside you have a collection of farm animals including an alpaca, a pig, and goats. Kids love going over and seeing them. Even cooler, they added a helicopter pad! That's right, you can leave by helicopter. They've also purchased a huge light up sign that says, "I do" for couples to use. It's great for wedding photos.
If you'd like to see some real weddings from MattLane Farm, check out these blog posts. 
The Stone Chapel at Matt Lane Farm wedding venue is a beautiful place with lots of space and options. It's really wonderful to have a stone chapel near me. I've had some amazing experiences there, and I look forward to all the weddings in the future. If you are looking for one of the best wedding venues in Fayetteville, check out the Stone Chapel at Mattlane Farm. Check their website to see if they have your date available.